Jennifer Aniston Sends Love To Ex-Husband Justin Theroux On Actor's 50th Birthday: See The Gushy Posts
Article continues below advertisement
The 52-year-old took to her Instagram Story on Tuesday, August 10, and shared two sweet tributes in honor of The Mosquito Coast star.
Article continues below advertisement
In one photo Aniston shared, Theroux looks dapper in a suit alongside his beloved pooch Kuma. "HAPPY BIRTHDAY JT", the Friends alum wrote alongside a party face emoji.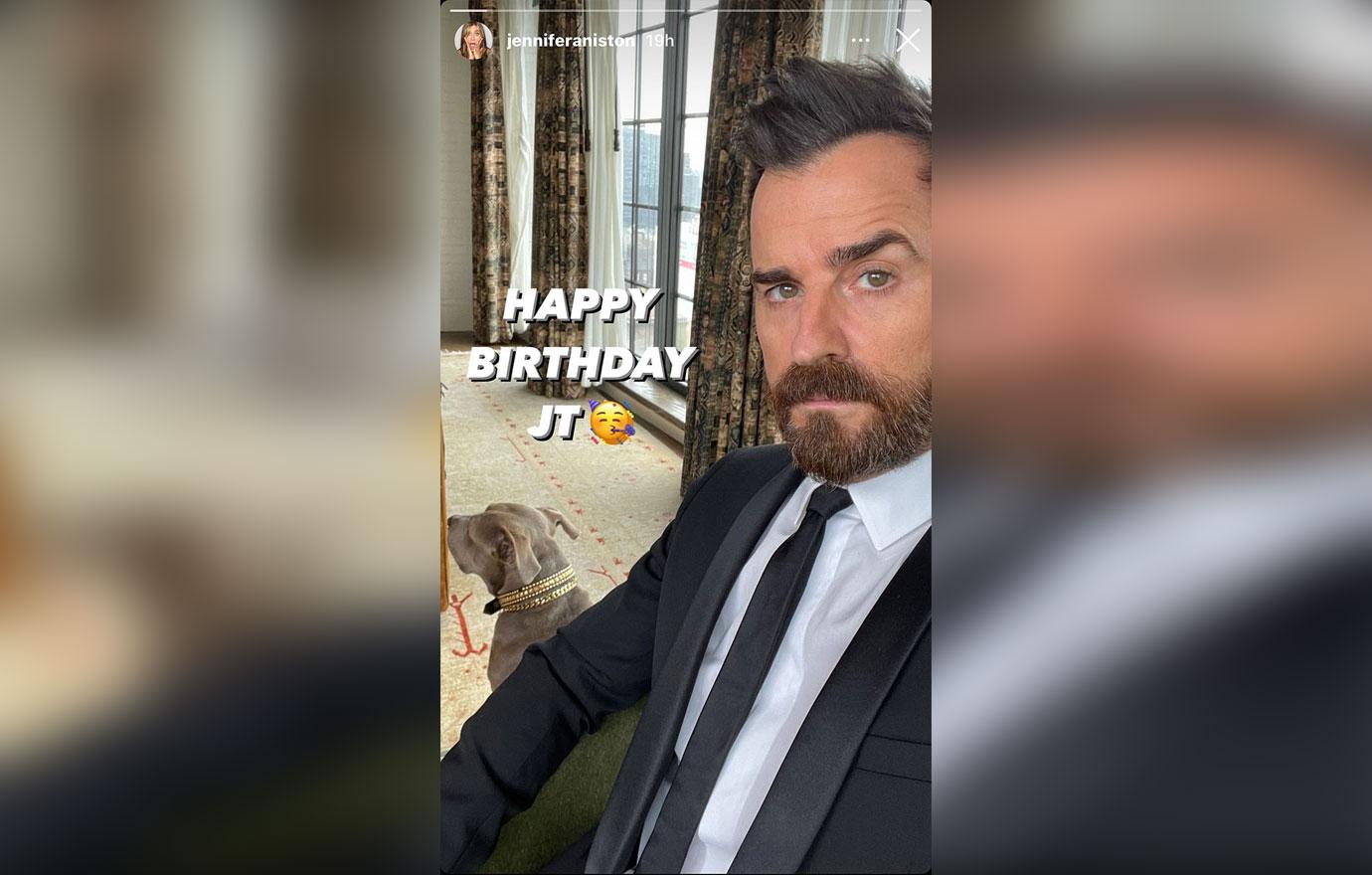 Article continues below advertisement
The second photo featured a shirtless Theroux playfully posing for the camera while wearing a Nike visor. "Truly one of a kind," Aniston wrote. "LOVE YOU!"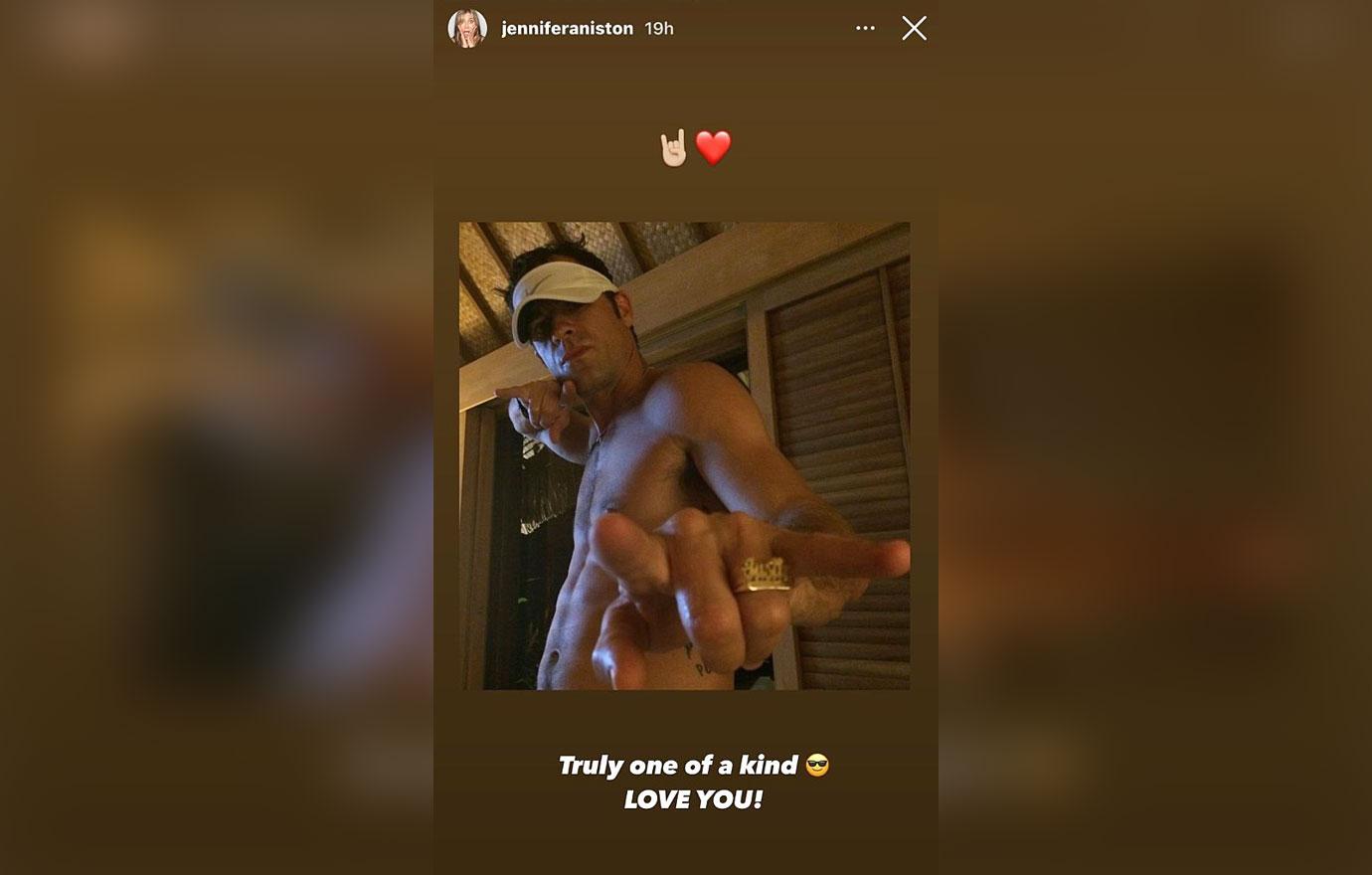 Article continues below advertisement
Though Aniston's gushy birthday messages may have raised some eyebrows — or at least, prompted fans to wonder whether the two are getting back together — Theroux recently revealed that the two are on good terms following their divorce.
"I would say we've remained friends," The Leftovers star told Esquire in April. "We don't talk every day, but we call each other. We FaceTime. We text. Like it or not, we didn't have that dramatic split, and we love each other. I'm sincere when I say that I cherish our friendship. We can not be together and still bring each other joy and friendship."
Article continues below advertisement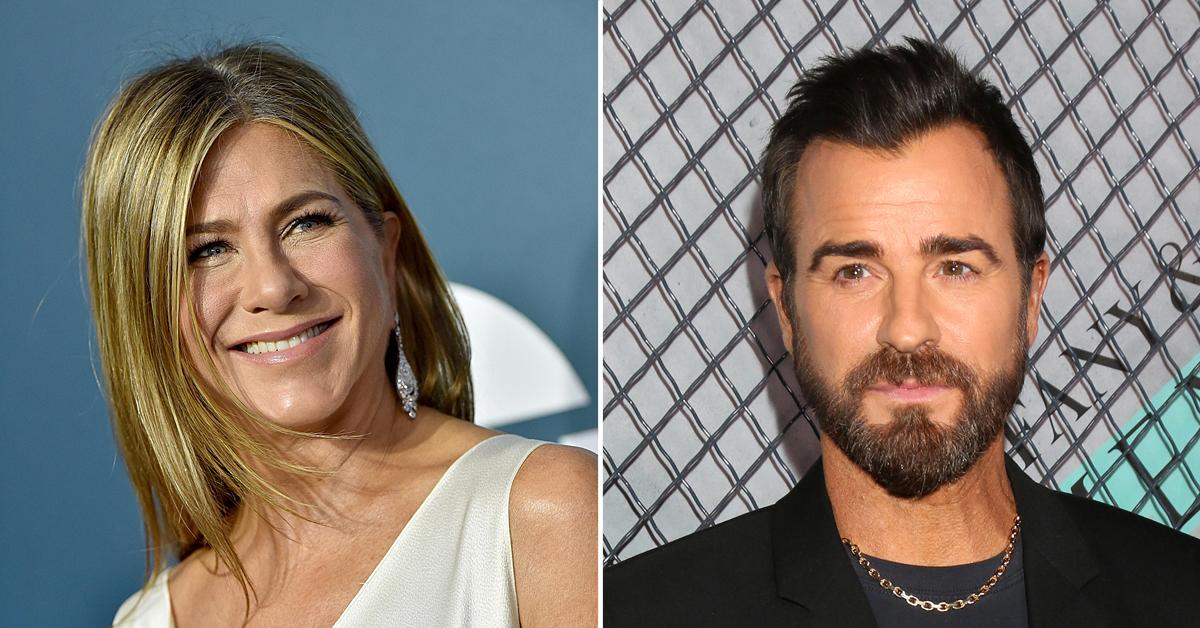 "Also, she makes me laugh very, very hard," he added. "She's a hilarious person. It would be a loss if we weren't in contact, for me personally. And I'd like to think the same for her."
Article continues below advertisement
Aniston and Theroux began dating in May 2011 and became engaged in August 2012. In August 2015, the two exchanged vows at their Bel Air estate. However, the announced they were going their seperate ways in July 2018. In a statement released through Jennifer's publicist, the pair said that the decision to split "was mutual and lovingly made at the end of last year," noting they were "determined to maintain the deep respect and love that we have for one another."