COUPLES
United Front: Jennifer Lopez & Alex Rodriguez Attend Super Bowl Together Amid Madison LeCroy Drama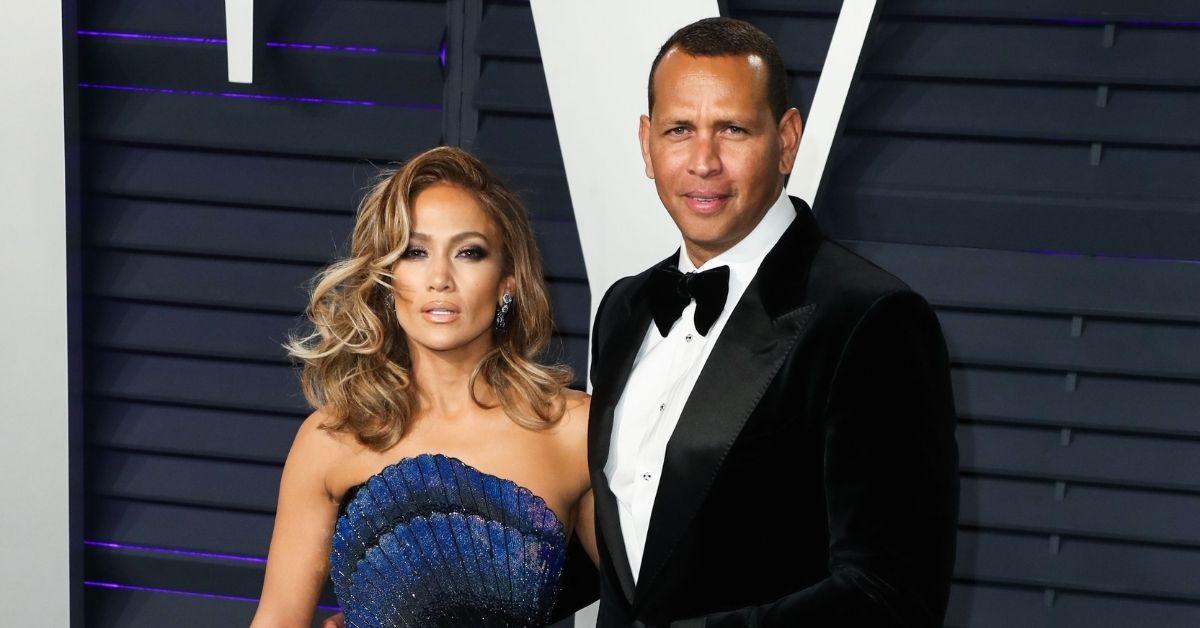 Article continues below advertisement
Rodriguez shared a video on his Instagram on Sunday, February 7, where he and Lopez walked together after they exited a private jet.
"Aright we're making some predictions here, Jen who do you have today, Super Bowl?"
Lopez grunted in response. "We'll get back to you," Rodriguez replied.
Article continues below advertisement
Article continues below advertisement
"Jen looks stunning," one fan gushed. The singer wore a a white crop top and pants with a matching black-and-white jacket and dark sunglasses.
"Congratulations for the 4 years together, that you continue for much longer," another said.
"She is so beautiful," one wrote.
Rodriguez shared snaps on his Instagram Story of the couple in a luxury box at Raymond James Stadium. In one pic, the JLo Beauty founder held a sign that read, "Thank you health care heroes."
Article continues below advertisement
In another post, Rodriguez was pictured with Michael Rubin, Robert Kraft, Meek Mill, Shaquille O'Neal and Aaron Judge. "@thejudge44 [Judge] @jlo & I are ready!" the 45-year-old captioned the pic. "Let's go @chiefs @buccanners @nfl @mlb."
Article continues below advertisement
Last year, Lopez played the Super Bowl halftime show with Shakira but returned this year as a spectator, as The Weeknd headlined the show.
Earlier this month, Rodriguez' name was thrown into the middle of some Southern Charm drama after Danni Baird said that he was the former Major League Baseball player LeCroy was DM'ing.
Article continues below advertisement
"He contacted me, and yes, we DMed, but other than that there was nothing … I've never seen him [or] touched him," LeCroy said after it was implied that she flew to Miami to hook up with Rodriguez.
"He's never physically cheated on his fiancée with me," the 30-year-old explained to Page Six. According to LeCroy, the pair talked "randomly" and the conversation topics were "innocent."
Article continues below advertisement
"All this stuff was a year ago [but] it's being aired now. I don't know what to do," she admitted. "I have tried to be as quiet as possible. I don't want anything bad for his family, or for mine. We are definitely innocent in this."
Article continues below advertisement
Rodriguez popped the question to Lopez in March 2019. The power couple had to postpone their wedding more than once due to the ongoing coronavirus pandemic, but it looks like the drama hasn't torn them apart.