Jennifer Lopez Slams Ben Affleck's Infamous Phoenix Back Tattoo In Resurfaced Interview: 'It's Awful!' — Watch
She was being brutally honest! Jennifer Lopez once admitted that Ben Affleck's tattoo of a phoenix rising from the flames was — in her words — "awful".
Article continues below advertisement
During a 2016 appearance on What What Happens Live, host Andy Cohen asked the "Jenny From The Block" singer, 52, what she thought of the Argo star's intricate back art. His now-girlfriend replied bluntly, "It's awful!"
"I mean, I would tell him that, like what are you doing? It has too many colors. His tattoos always have too many colors!" she explained at the time. "They shouldn't be so colorful, you know what I mean? They should be, like, cooler."
Article continues below advertisement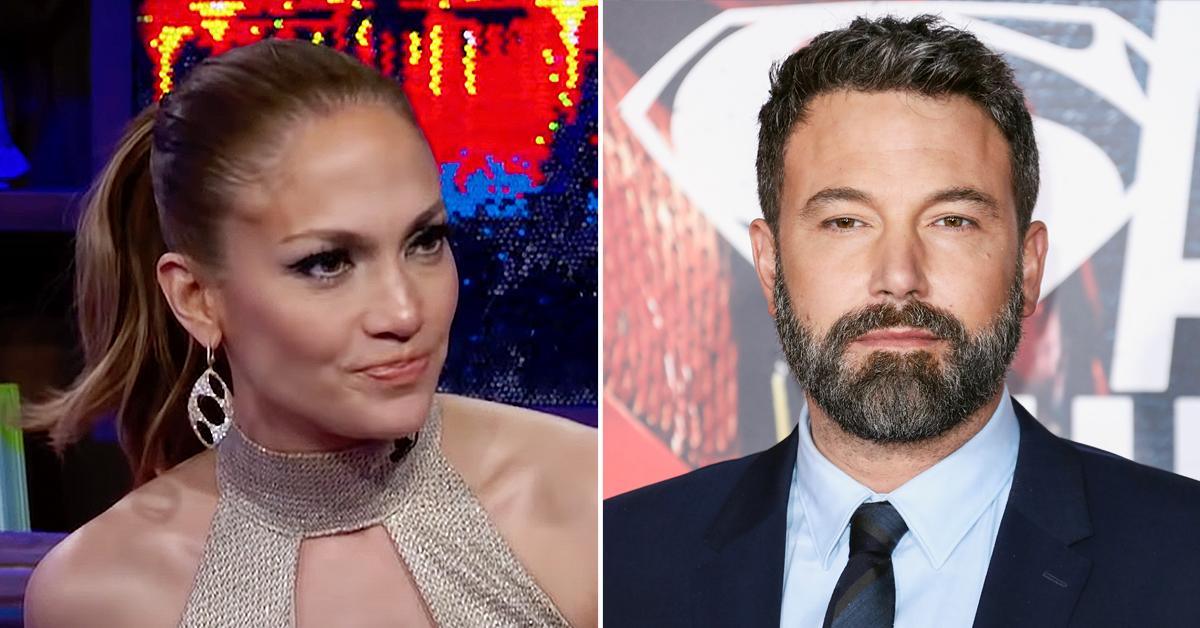 Article continues below advertisement
It doesn't seem as though she minds the body art as much anymore — the lovebirds recently celebrated Lopez's birthday weekend together in Saint-Tropez.
The actor, 48, and his former fiancée flew to the French Rivera, where they enjoyed their time relaxing on a luxury $130M mega-yacht. The duo were photographed looking very romantic as they were seen kissing and snuggling on the deck of the fabulous boat.
Article continues below advertisement
That wasn't the only time in recent days that they made headlines. The Selena actress posted a series of photos on Instagram on Saturday, July 24, modeling a chic summertime look while out on the water. However, one photo in the post had everyone shook: The entertainer smooching her man.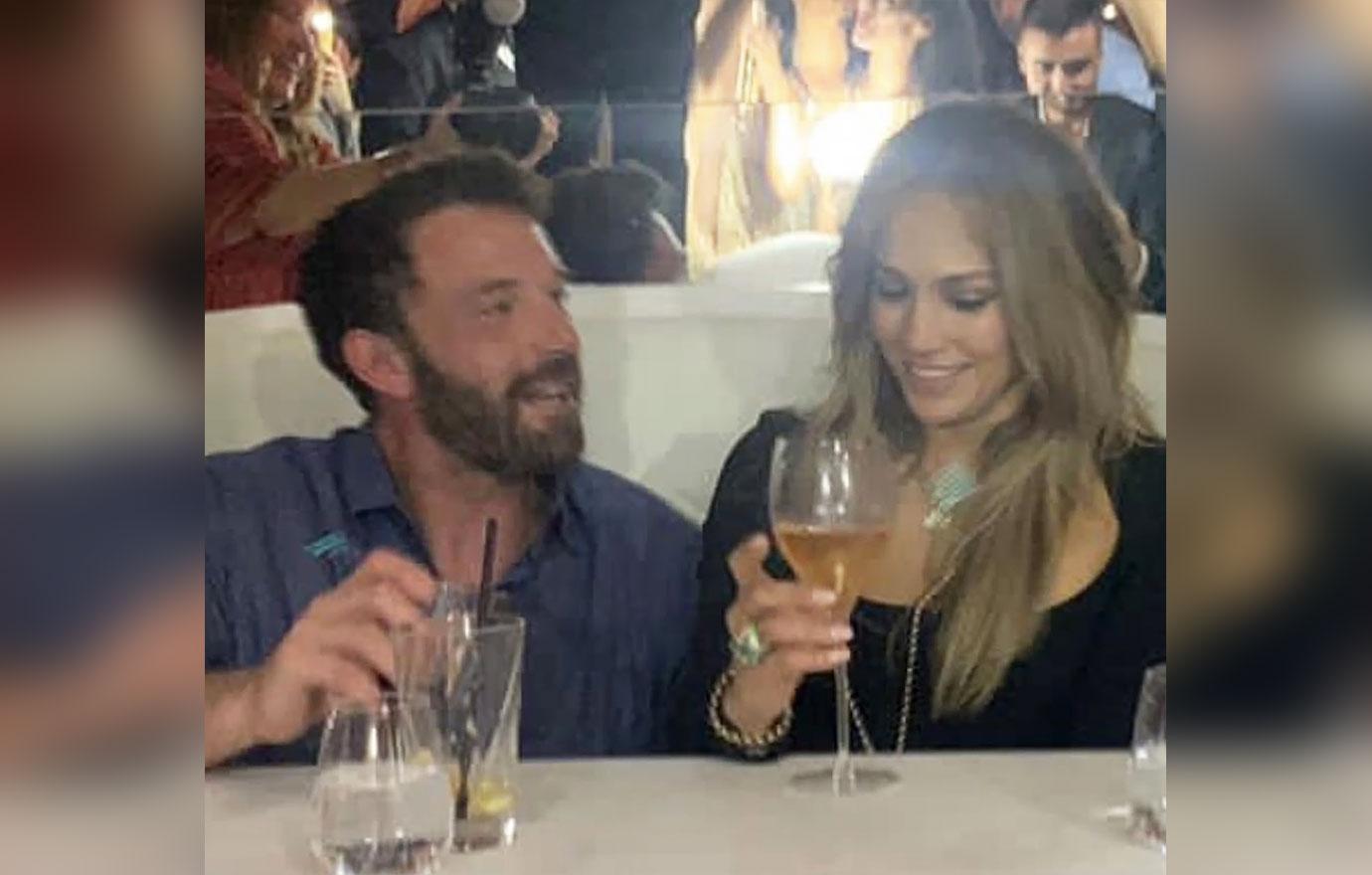 Article continues below advertisement
Meanwhile, Affleck's buddy Matt Damon has revealed he is super supportive of the Way Back star's rekindled romance.
As OK! previously reported, the Jason Bourne actor — who has been close friends and collaborators with the dad-of-3 for years — said in an interview with Extra, "I'm just so happy for him. He's the best. He deserves every happiness in the world. I'm glad for both of them."