NEWS
'Jeopardy!' Contestants Call For Dr. Oz To Be Removed As Guest Host, Viewers Outraged — See The Harsh Reactions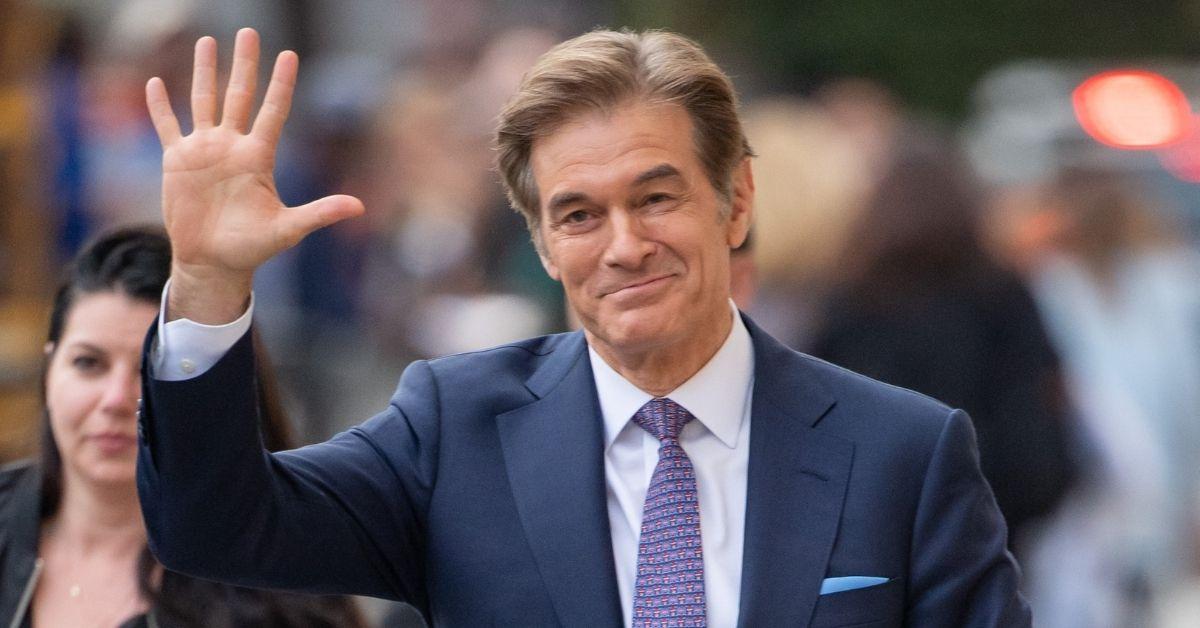 Jeopardy! fans are not happy to see Dr. Mehmet Oz start his guest-hosting stint on the show this week and made their feelings very clear on social media. 
Article continues below advertisement
Dr. Oz will step into the game show for two weeks before Green Bay Packers quarterback Aaron Rodgers takes the reins beginning April 5, as Jeopardy! rotates hosts following Alex Trebek's death. (Anderson Cooper, Savannah Guthrie, Dr. Sanjay Gupta, Bill Whitaker and Mayim Bialik will follow Rodgers.) However, Dr. Oz is already not a fan favorite.
Over the years, Dr. Oz has been a controversial medical figure. In 2014, British Medical Journal released a study claiming that half of Dr. Oz's medical advice is "baseless or wrong." Then in 2015, a group of doctors penned a letter to Columbia's dean of medicine to call the school's partnership with Dr. Oz "unacceptable," according to Vox.
He was most recently criticized when he suggested that the reopening of schools amid the coronavirus pandemic was "appetizing" because "only" 2-3 percent more people could die of COVID-19.
DR OZ: "Schools are a very appetizing opportunity. I just saw a nice piece in The Lancet arguing the opening of schools may only cost us 2 to 3%, in terms of total mortality. Any, you know, any life is a life lost, but ... that might be a tradeoff some folks would consider." 😳 pic.twitter.com/aifMeKTsIv

— Aaron Rupar (@atrupar) April 16, 2020
"When you've made your career in the popular media by at best conveying confidence in unproven remedies — and at worst implicitly causing your audience to doubt the process the rest of us live by and have been at wit's end trying to defend for a full calendar year — I'm not sure a show based around facts is the best place for you," former Jeopardy! winner Lindsey Shultz told The Ringer.
More than 500 former contestants signed an open letter on Medium to reject the 60-year-old. "Dr. Oz represents what has become a dubious trend in America: the elevation of the credentialed talking head at the expense of academic rigor and consensus," the letter claims. 
"Jeopardy! is known for being incredibly rigorous; a well-deserved reputation. As contestants, we've all seen what happens behind the scenes if there's any doubt about a question. We've seen writers and judges frantically cross-reference answers in real time to make sure that the facts are accurate. To then invite Dr. Oz to guest-host is a slap in the face to all involved."
Scroll down to see the reactions: