John Legend's Upcoming Tour Causing 'Clingy' Chrissy Teigen To 'Melt Down,' Spills Source
Amid her public fall from grace for her past cyberbullying, Chrissy Teigen has been desperately leaning on hubby John Legend— and now she's dreading being left alone when he starts touring this summer, a source tells OK!
Article continues below advertisement
"As it is, Chrissy freaks out if John so much as goes to the store by himself, and if he's busy at work she's calling him every five minutes and interrupting his meetings," the pal dishes of the Cravings founder, 35, who's been facing fierce backlash for her vicious tweets to model Courtney Stodden, 26, back in 2011 telling her to kill herself.
The idea of Legend, 42, being on the road for months while she stays home alone with their kids Miles, 3, and Luna, 5, "is absolutely terrifying for Chrissy, and it's already causing her to melt down," the insider spills.
Article continues below advertisement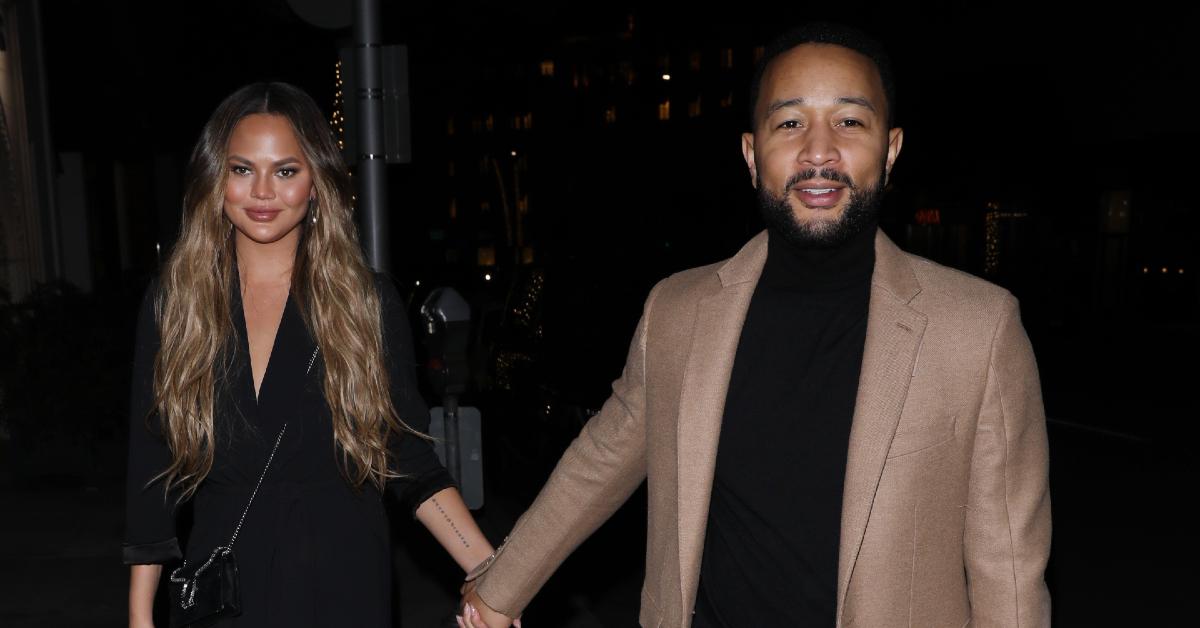 Article continues below advertisement
The toxic star, who was spotted in Beverly Hills on May 29, "can feel people holding their noses when they walk past her, and that's making her even more needy and clingy," the source adds.
Teigen noted on Instagram, "Going outside sucks and doesn't feel right, being at home alone with my mind makes my depressed head race."
Article continues below advertisement
"But John's tour, which starts in August, is coming up fast — and there's absolutely nothing she can do!"
Article continues below advertisement
People are very divided in their opinions on Teigen right now. Some are glad she's trying to make a comeback on Instagram, and likely in general, while others are not ready to forgive her.
The hatred Teigen's feeling is definitely not helping her cope with having Legend leave just next month. She feels alone, and she'll only be more alone when he's gone.
Unfortunately, unless plans change, it appears that Teigen will have to adjust to not being with her hubby and just know that he's coming back soon after his tour.