Doing Just Fine: Chrissy Teigen Says Son 'Has Never Been Happier,' Promotes Cookware Line Following Cyberbullying Scandal
Can't bring her down! Chrissy Teigen is carrying on business as usual following recent cyberbullying allegations.
Article continues below advertisement
Despite the claims made against the social media personality, Teigen is living like nothing ever happened while enjoying life with her 3-year-old son, Miles.
The model, 35, posted a sweet video of her little tot spending the day with some dinosaurs.
Article continues below advertisement
"He has never been happier," she wrote. "Land before time is his everything right now."
Article continues below advertisement
Her husband, singer-songwriter John Legend, commented on the 'gram of their boy, writing "He has reached nirvana."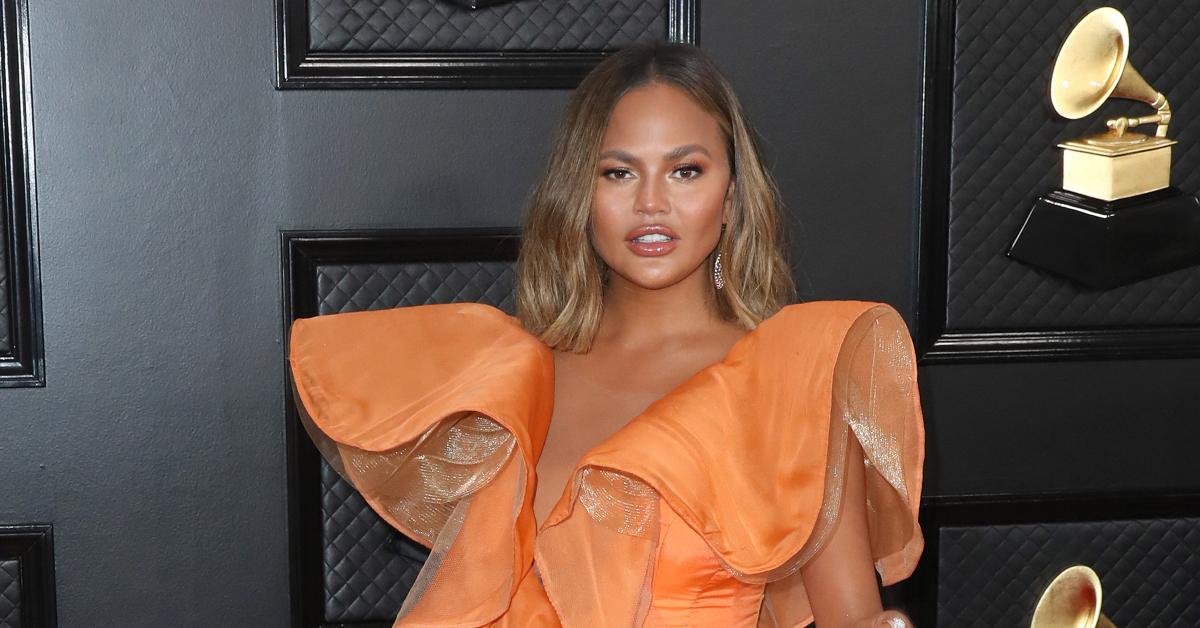 Article continues below advertisement
Teigen has also refused to let the scandal from her past derail the success of her business, and she has continued to be busy at work promoting her cookware line on her Instagram.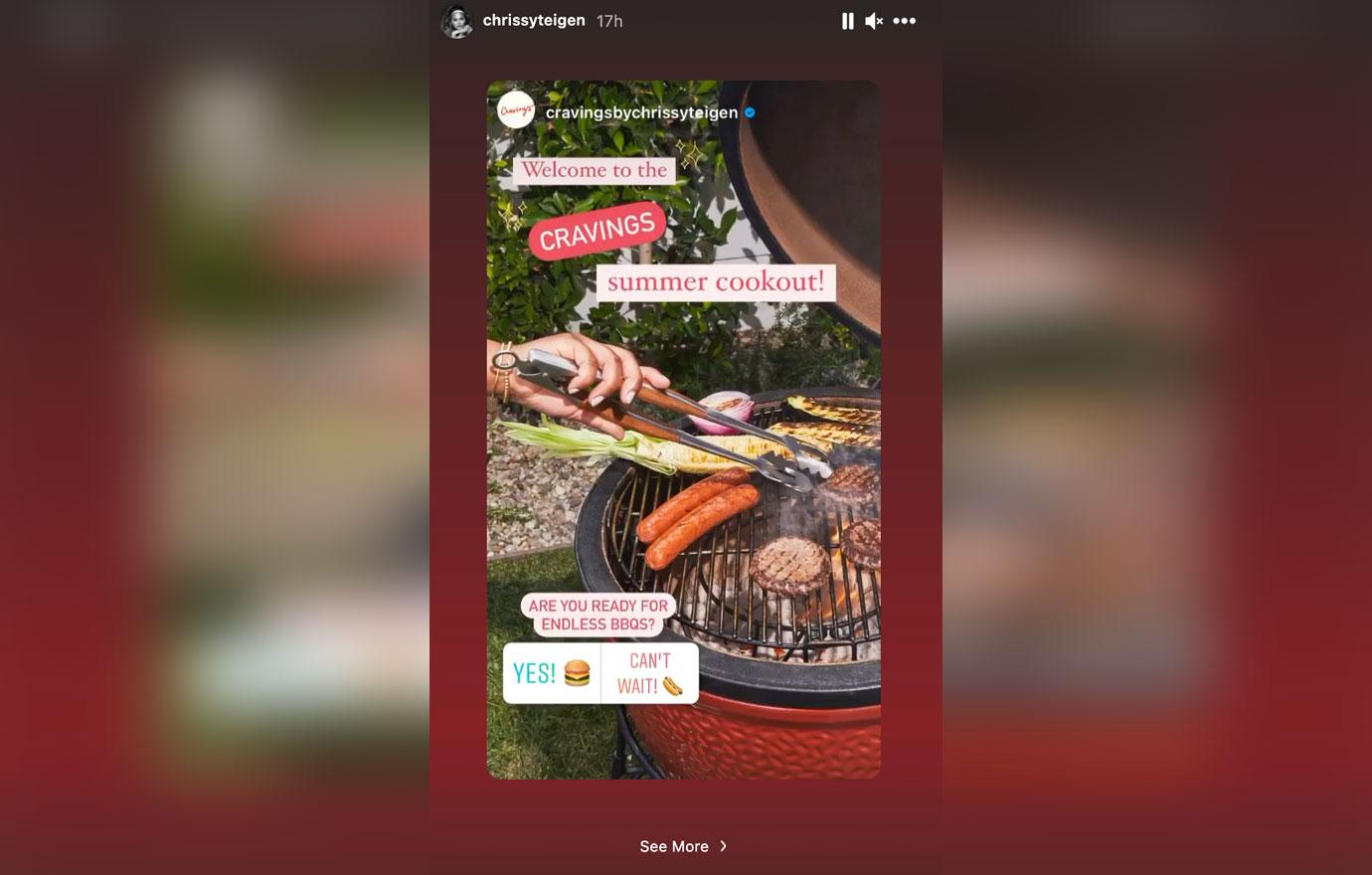 The Cravings author reposted photos from the Cravings page to her own story to support her brand.
Article continues below advertisement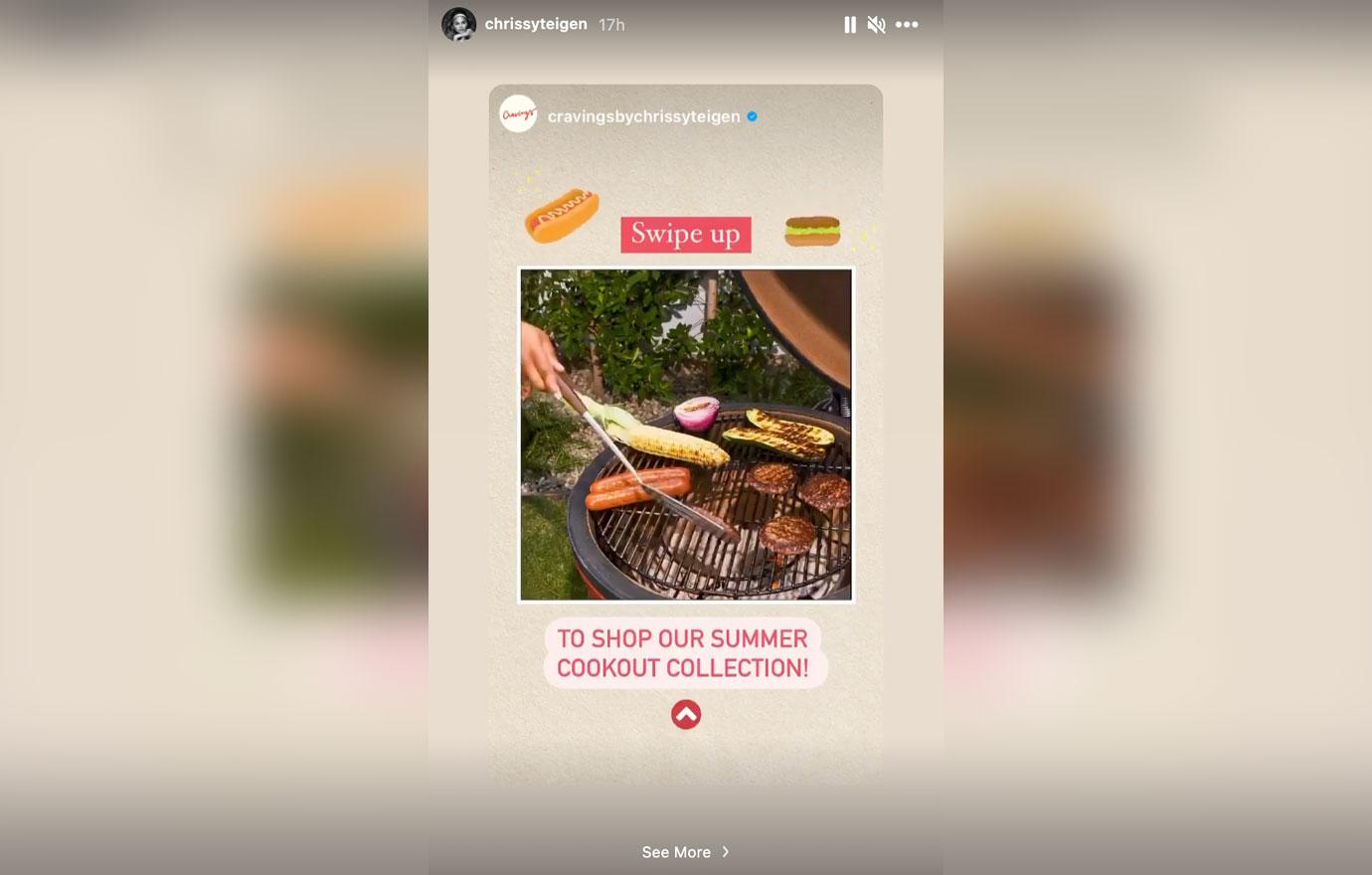 She shared this story with a link to check out the new summertime cookout collection.
Teigen only recently returned to Instagram, after taking a break amid the scandal that began in May. News of Teigen's past behavior first broke after Courtney Stodden, who came out as non-binary in April, accused Teigen of telling them to commit suicide online in private messages when they were just a teenager.
Article continues below advertisement
"She wouldn't just publicly tweet about wanting me to take 'a dirt nap' but would privately DM me and tell me to kill myself. Things like, 'I can't wait for you to die,'" Stodden claimed.
Article continues below advertisement
Other hateful tweets written by the cookbook author also resurfaced, including slut-shaming messages about Teen Mom alum Farrah Abraham after the release of her sex tape. "Farrah Abraham now thinks she is pregnant from her sex tape. In other news you're a wh*re and everyone hates you," Teigen wrote in a since-deleted post.
In 2011, Teigen also posted an insensitive Tweet mocking Lindsay Lohan's struggle with self-harm, writing, "Lindsay adds a few more slits to her wrists when she sees Emma Stone."
Article continues below advertisement
OK! previously reported that former Project Runway contestant Michael Costello also came forward, claiming that Teigen bullied him following a misunderstanding. (Teigen shot back at Costello, however, claiming that the messages he posted were doctored.)
Teigen eventually addressed the claims against her when she returned to social media, posting a lengthy note explaining herself and apologizing.
Article continues below advertisement
"Hi all. It has been a VERY humbling few weeks," she began the post. Later in the note she mentioned that "not a day, not a single moment has passed where I haven't felt the crushing weight of regret for the things I've said in the past."
Article continues below advertisement
Legend has remained supportive of his wife throughout the drama, and Teigen gushed about how the judge from The Voice has been her "everything" during the scandal.
Per TMZ, paparazzi also recently caught up with the mom-of-two, asking how she has been handling the hefty backlash over her resurfaced mean tweets, to which Teigen responded, "good."