'There Is No Winning': 'Sick' And 'Tired' Chrissy Teigen Says She Feels Lost Being In The 'Cancel Club'
Chrissy Teigen doesn't quite know what to do with herself while hanging out in the "cancel club."
Article continues below advertisement
The 35-year-old took to Instagram to discuss her mental health and her fall from grace earlier this year.
"Iiii don't really know what to say here...just feels so weird to pretend nothing happened in this online world but feel like utter s**t in real life," she began. "Going outside sucks and doesn't feel right, being at home alone with my mind makes my depressed head race. But I do know that however I'm handling this now isn't the right answer."
Article continues below advertisement
"I feel lost and need to find my place again," she lamented. "I need to snap out of this, I desperately wanna communicate with you guys instead of pretending everything is okay. I'm not used to any other way!!"
Article continues below advertisement
The model went on to say that being canceled is "fascinating" and that she learned a lot; however, she insisted that not everyone understands what it's like. "And it's hard to talk about it in that sense because obviously you sound whiney when you've clearly done something wrong. It just sucks," she added.
"There is no winning. But there never is here anyhow. All I know is I love you guys, I miss you guys, and I just needed an honest moment with you because I'm just...tired of being sick with myself all day," she continued.
Article continues below advertisement
Teigen also explained that she wasn't sure if talking about it was the right thing to do either because "it's gonna get brutally picked apart" but said she "can't do this silent s**t anymore."
"If you or someone you know has also been cancelled please let me know if there is a cancel club reunion because I could use some time off my couch! Thank u and goodbye I love u," the cookbook author concluded.
Article continues below advertisement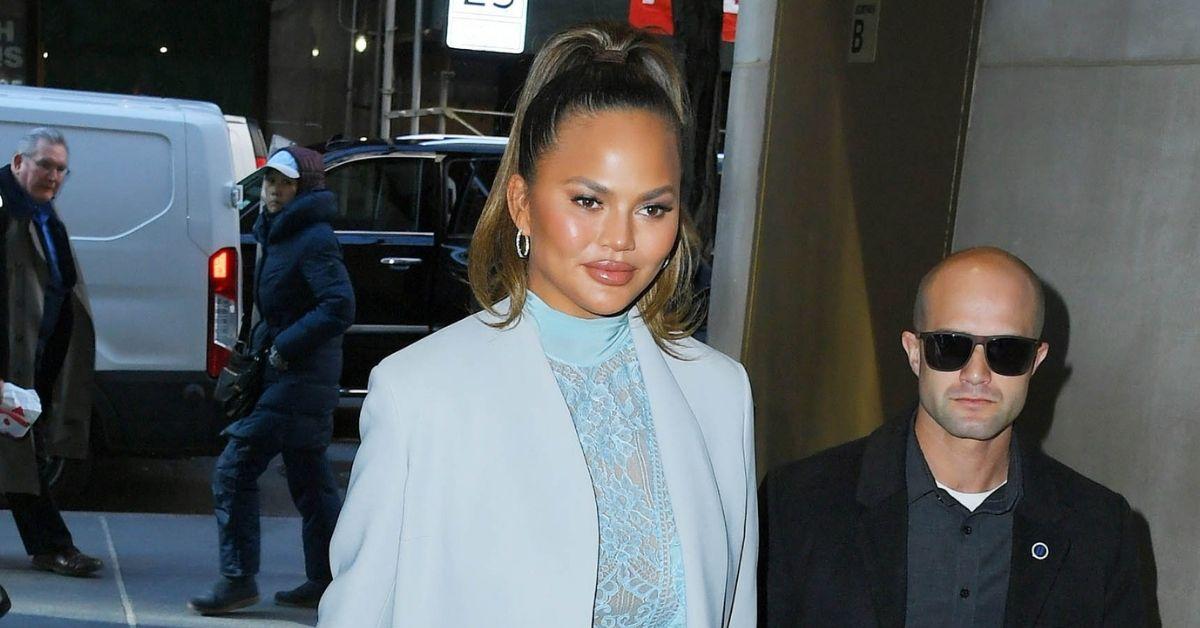 Fans and famous friends took to the comments to leave their thoughts. "Sending lots of love beauty💕💞💞💞💞," Paris Hilton said.
Article continues below advertisement
"It was a hit job on you for some very specific reasons (more on that another time.) It's over when you say it's over. A huge number of people love and support you," Alec Baldwin commented.
"You've always shown me nothing but kindness & love & I hope you show yourself the same in return right now ❤️," Tess Holiday said.
Article continues below advertisement
Teigen was slammed earlier this year when old tweets directed at a then 16-year-old Courtney Stodden resurfaced in which Teigen allegedly told the model to take a "dirt nap," amid other things. In the fallout, Teigen reportedly had her cookware line pulled from Target and lost a deal with Bloomingdale's.
Teigen issued an apology, admitting she was an "insecure, attention seeking troll" at the time and was "mortified and sad at who I used to be."
"Chrissy's hurt a lot of people with her cutting, mean remarks, and they won't soon be forgotten," an insider told OK!. However, as she worries that "her life is in ruins," husband John Legend is "the only one holding her up and telling her it will get better."