NEWS
Johnny Depp Accuses Ex-Wife Amber Heard Of Staging 'Role Of A Lifetime' With Abuse Allegations 'Lie'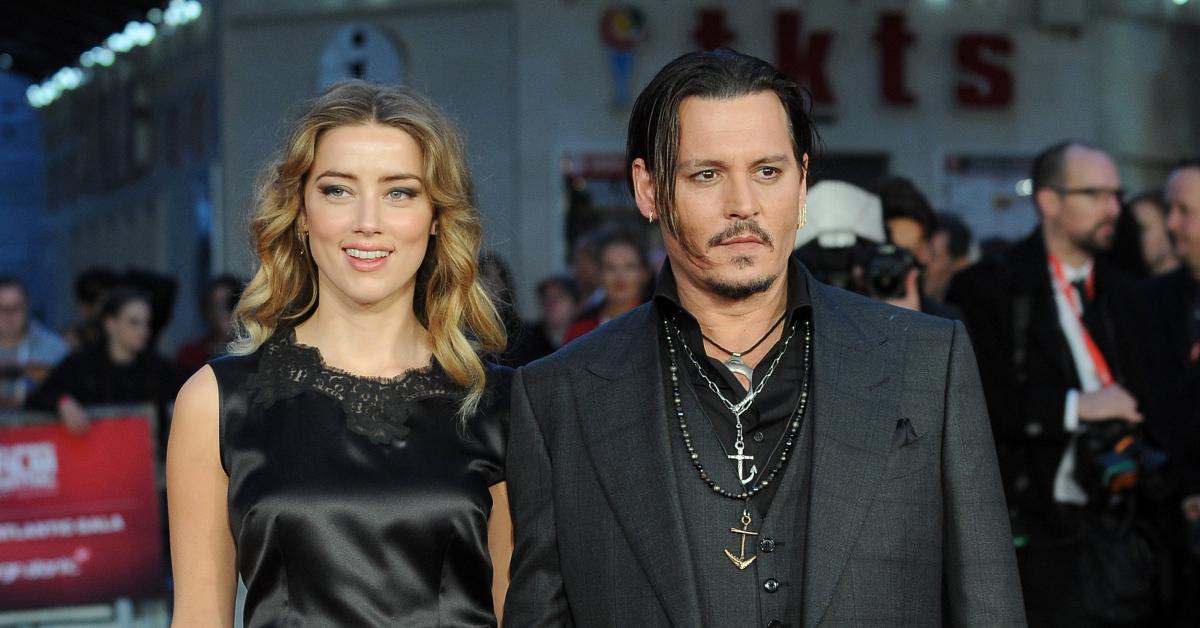 The war is on! Johnny Depp has accused his ex-wife Amber Heard of making up allegations that he was abusive towards her in their relationship.
During their trial, Depp's attorneys told juror that "his name is associated with a lie," adding that the actress "took on the role of a lifetime" when she claimed Depp was abusing her.
She "painted herself before the world as a representative of abuse victims everywhere," the lawyer said. "She can't back down. She has been living and breathing this lie for years now. And she has been preparing to give the performance of her life in this trial. But this trial is about the evidence. It is about the evidence. It's about a man's reputation."
Article continues below advertisement
Attorney Benjamin Chew said he wanted to point out that Depp was allegedly abusive with Heard on May 21, 2016 — after the Black Mass star said he wanted a divorce. He said the timeline didn't quite add up.
"The evidence will show that six days after Mr. Depp requested a divorce, and he did so politely, and three days after Ms. Heard's lawyer threatened Mr. Depp with claims of abuse if he did not agree to her financial demands, Ms. Heard arrived at the courthouse in Los Angeles, California, to file for a restraining order alleging abuse," Chew said. "The evidence will show that Ms. Heard showed up with a mark on her face that mysteriously appeared six days after she last saw Mr. Depp and six days before she publicly filed a request for a domestic violence restraining order alleging abuse."
He added, "The evidence will show that her publicist and the paparazzi were there at the courthouse to document the event, to make sure that Johnny Depp's name was forever associated with the image of an innocent, battered woman."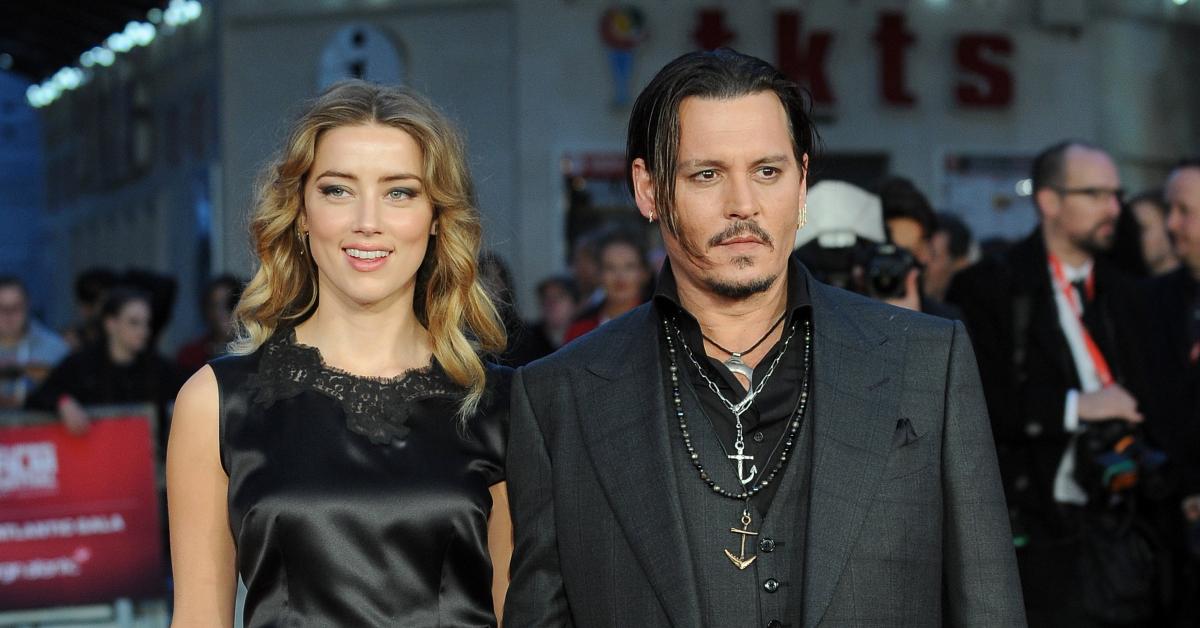 Article continues below advertisement
In December 2016, the blonde beauty wrote an article called "I Spoke Up Against Sexual Violence," and though she didn't mention Depp by name, Chew said that it was a no-brainer who she was speaking about.
"A false allegation can devastate a career and it can devastate a family," Chew said. "And the evidence will show that Ms. Heard's false allegations had a significant impact on Mr. Depp's family and his ability to work in the profession he loved, and loved to bring joy to everyone."
Depp has claimed the article has ruined his career.
Meanwhile, another attorney for Depp, Camille Vasquez, claimed that Heard was the one who was violent towards him. So much so, she apparently threw a vodka bottle at him, which "severed the end of his fingers," Vazquez said.
Article continues below advertisement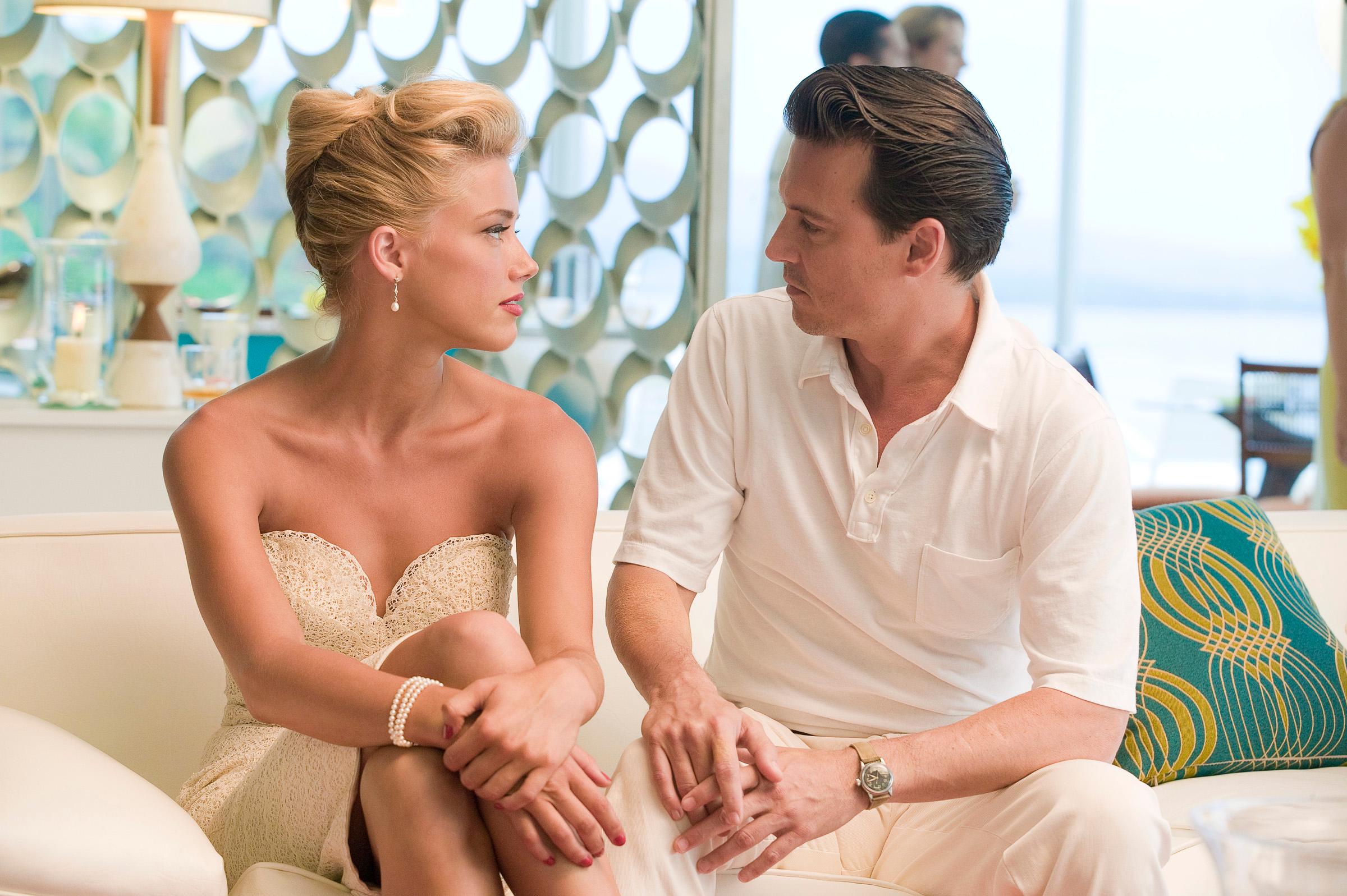 The former flames got married in 2015 and went on to have a contentious relationship. They later split in May 2016.
Before the trial began, Heard took to Instagram to defend herself.
"I never named [Depp], rather I wrote about the price women pay for speaking against men in power. I continue to pay that price, but hopefully when this case concludes, I can move on and so can Johnny," she said, referring to The Washington Post op-ed. "I have always maintained a love for Johnny and it brings me great pain to have to live out the details of our past life together in front of the world. At this time, I recognize the ongoing support I've been fortunate to receive throughout these years, and in these coming weeks I will be leaning on it more than ever."