ENTERTAINMENT
From The Catwalk To The Courtroom, Inside The Fashion Looks From The Johnny Depp Trial — Shop Now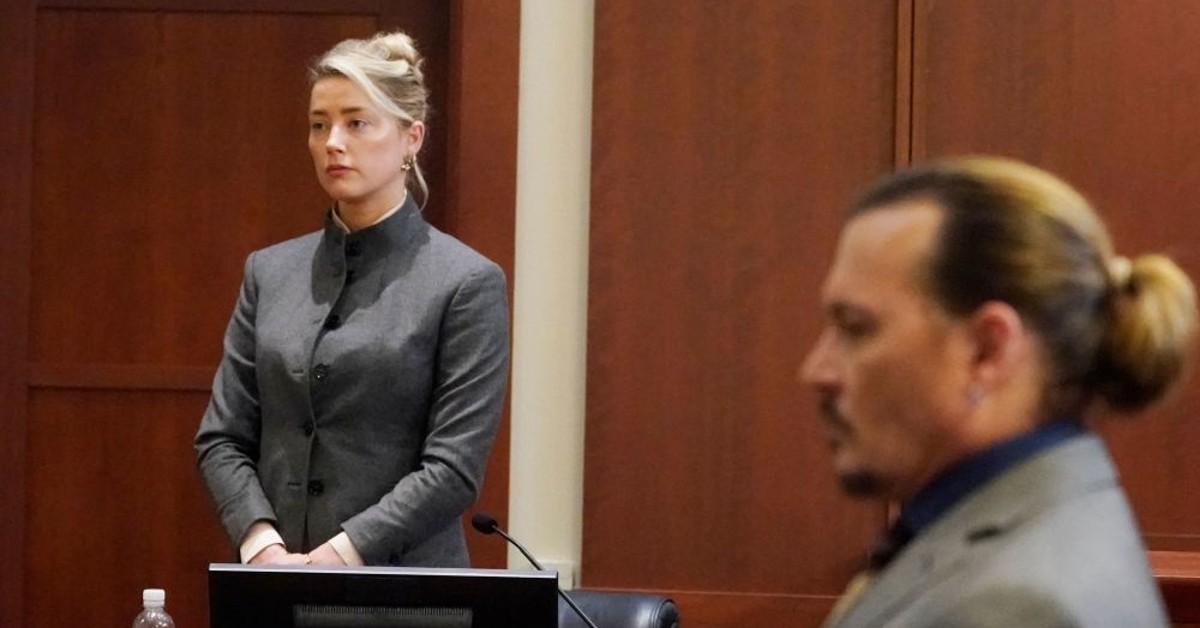 All products featured on OK! Magazine are independently selected by our editors. However, when you buy something through our retail links, OK! Magazine may earn an affiliate commission.
The ongoing defamation trial between Johnny Depp and ex-wife Amber Heard has sent shockwaves through the internet. The toxic relationship began in 2012, and the couple eventually split in 2017 after only 15 months of marriage.
OK! previously reported Depp filed his $50 million defamation suit after Heard wrote an op-ed in 2018 depicting him as an abuser, which he has vehemently denied. With ongoing allegations of physical, sexual, emotional and substance abuse lodged against the actor and similar claims of abuse targeted at Heard, the trial continues to make headlines. The case is not only sparking conversation but also challenging many gender ideas surrounding domestic violence.
Since the trial began five weeks ago, both paparazzi and fans have waited outside to see the Charlie and the Chocolate Factory actor and Heard trial in person. As the world watches the triggering court case unfold, many social media users have been paying attention to both actors' choices in clothing. Both Depp and Heard have been seen wearing suits and more conservative outfits than the public is used to.
Some of their wardrobe choices have paralleled. Depp wore a Dior tie that included an embroidered bee, and Heard later wore a similar style by Gucci. The fashion choices made have been woven into the trial commentary over the past few weeks, as the decision to wear certain styles of clothing seems to be intentional.
Keep scrolling to re-create the courtroom looks for less:
Article continues below advertisement