NEWS
'This Case Can Be Solved': JonBenet Ramsey's Brother Believes Her Killer Is Still On The Loose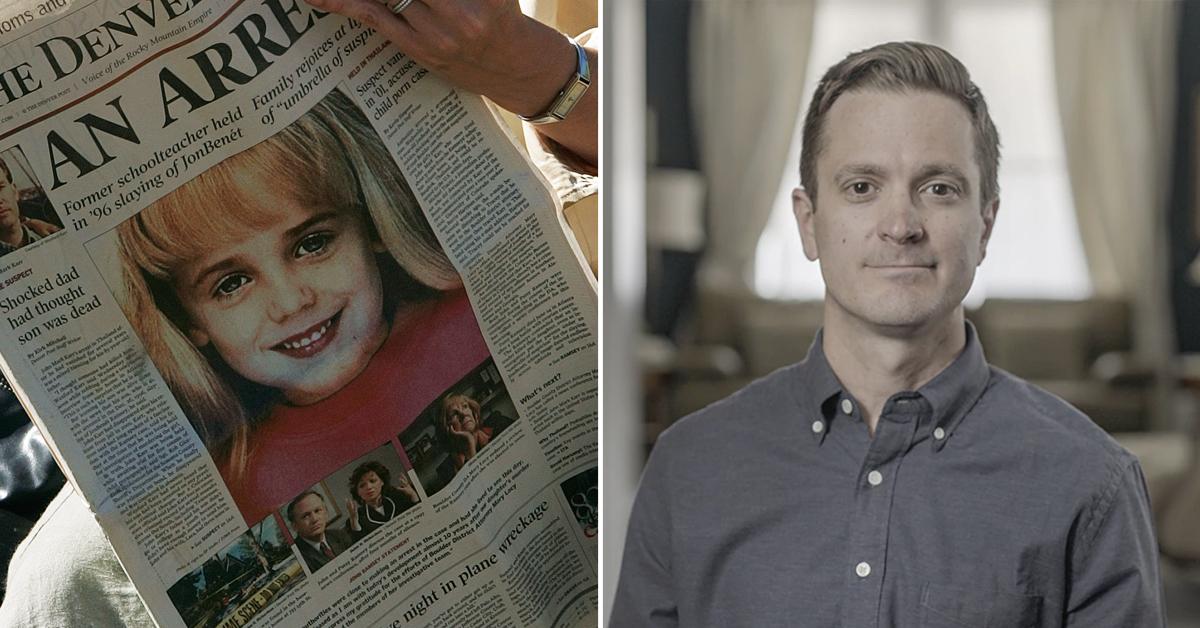 JonBenet Ramsey's half-brother is convinced that there's sufficient evidence out there to solve the mysterious murder of his sibling, who was brutally killed at her family home in Colorado on December 25, 1996.
John Andrew Ramsey and his father, John Ramsey, are opening up in a new Discovery+ crime documentary, JonBenét Ramsey: What Really Happened, which highlights audio tapes from homicide detective Lou Smit, who came out of his retirement to investigate the unsolved transgression.
Article continues below advertisement
On the night of her death, the only people known to be home with JonBenet were John, Patsy Ramsey and their son, Burke. The former beauty pageant's body was discovered in the family's basement the following day, with police later telling the press that there were no signs of a break-in (a claim that was later debunked), but officers did find a personal note demanding $118,000.
It was detective Smit who later concluded that there was evidence overlooked by police (namely an unidentified boot print that did not belong to anyone in the family) and that the killer had entered the home from the outside.
In the new documentary, John Andrew recalled the memories he shared with his sister, mentioning how she loved to play with her brother Burke and his friends.
Article continues below advertisement
He also recounts JonBenet being an energetic and talkative child whose presence was hard to ignore since she would often entertain the family with her fun mannerisms during get-togethers.
"She was the kid who loved to keep the conversation at the dinner table going," he added. "She would go around and ask each person how their day was and what they did. That's something I never forgot."
At the time of JonBenet's death, reports claimed that the six-year-old had been struck on her head and strangled with a garrote while her body remained in the basement before she was eventually found by her father, John Ramsey.
John Andrew remembers being on his way home on a flight from Atlanta when he was told his half-sister had gone missing — and while he was desperate to reunite with his family to help find JonBenet, his instincts told him that she was already dead.
Article continues below advertisement
"You know, it's sad, but what I remember is thinking that she was most likely dead," he shared.
"For whatever reason, I'd seen a Geraldo Rivera [talk show] before and it had the families of kidnapped victims. I just remembered that statistically, the likelihood is that she was dead."
In speaking out about the mysterious murder, the latter says he hopes someone will come forward and help the Ramseys with answers that can help them capture the person responsible for murdering JonBenet.
"I think the biggest misconception is that this is somehow a murder that can't be solved," he expressed. "When I look at it, the reality is we have a murder investigation that has dozens, if not hundreds, of pieces of physical evidence … There is an abundance of evidence that's available. This case can be solved."