NEWS
Two-Time Super Bowl Pro Justin Tuck Joins Son Of A Saint At Summer Hot Spot Arthur & Sons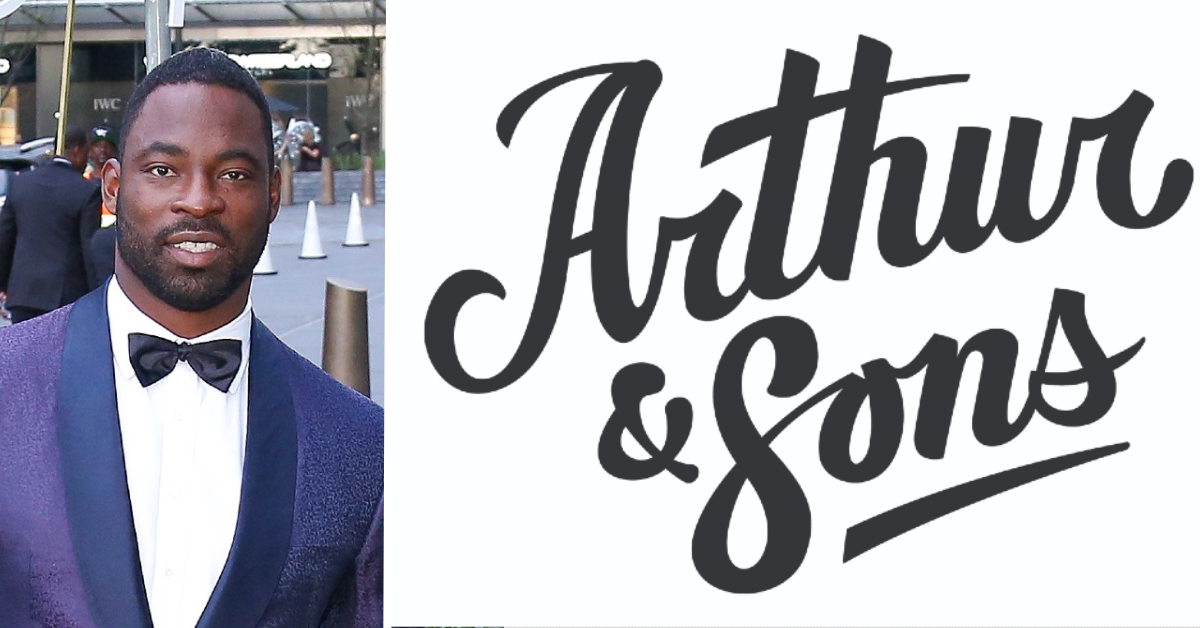 Arthur & Sons is proving once again to be a place for everyone to come gather.
The popular Manhattan joint that manages to perfectly pair an old school New York Italian restaurant with a trendy flair that has every social media user running to check out the Instagram-worthy food and one-of-a-kind experience has done it once again, offering the Son of a Saint organization a night to remember.
Article continues below advertisement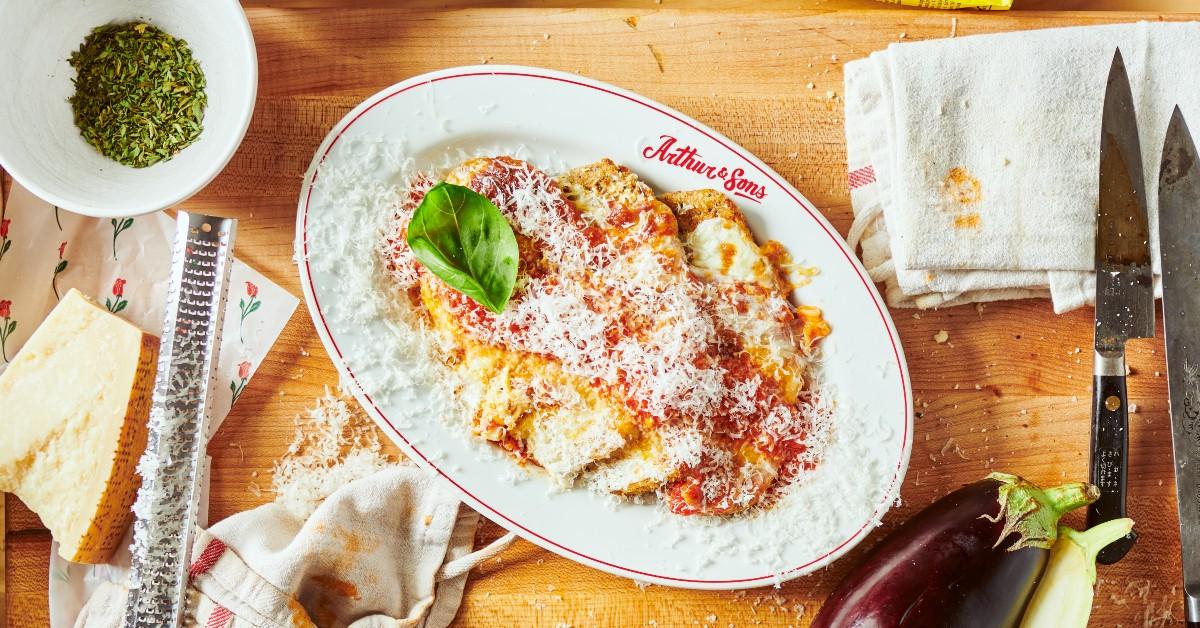 Young boys and staff from Son of a Sant, a New Orleans based "wraparound" program for boys without fathers, took the journey to the Big Apple to enjoy all New York City has to offer, including the incredible food at Arthur & Sons, such as the Spicy Rigatoni alla Vodka,Eggplant Stack, and of course, acclaimed Michelin Star Chef Joe Isidori's favorite: The Spumoni My Way.
Not only did the incredible boys from Son of a Saint get to chow down on the drool-worthy food at the hottest restaurant of the summer, but they had a chance to hangout with two-time Super Bowl winner Justin Tuck, thanks to the help of attorney Mitchell Schuster, dubbed "The Real-Life Ray Donavon" by Grazia USA.
Article continues below advertisement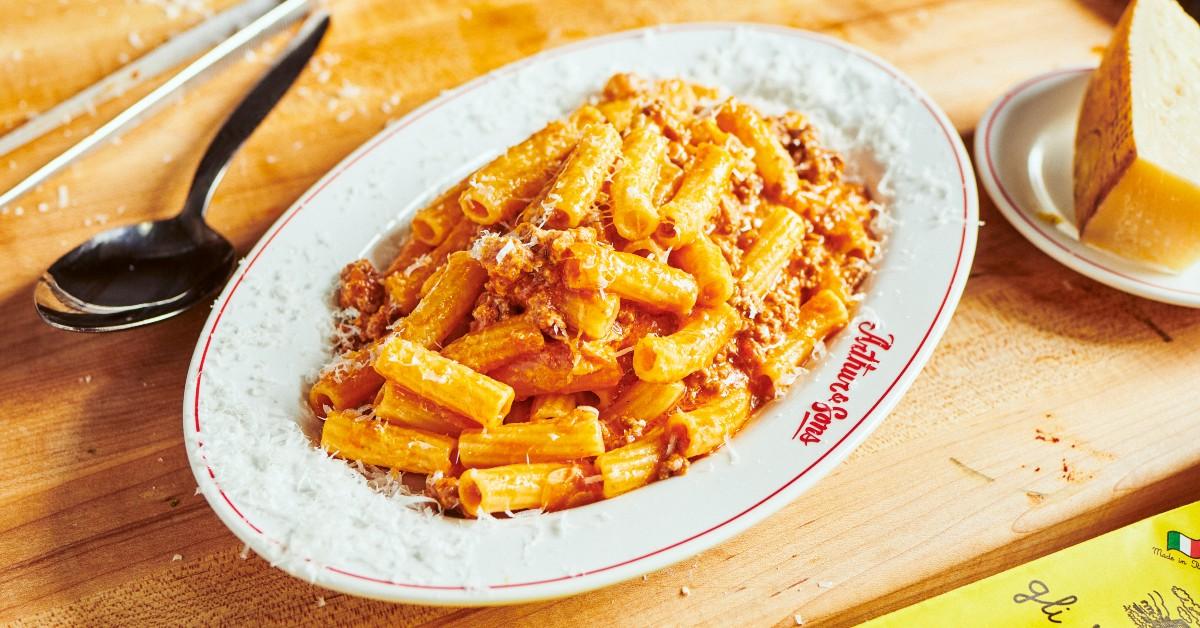 And while the young boys were able to experience Arthur & Sons for themselves, staff of the program exclusively explain to OK! that they headed to New York to show the boys all of the opportunities and experiences they otherwise wouldn't have had, not just how good Isidori's chicken parm is.
INSTAGRAM-WORTHY ITALIAN RESTAURANT ARTHUR & SONS IS TAKING NYC BY STORM THANKS TO CHEF JOE ISIDORI — HERE'S WHY
"We want as many kids to have access to that type of support and exposure opportunities as possible," said one staff member, as Son of a Sant also offers boys academic support, scholarship support or whatever post-secondary plans they have, mentorship, case management support, counseling, travel opportunities and so much more.
Article continues below advertisement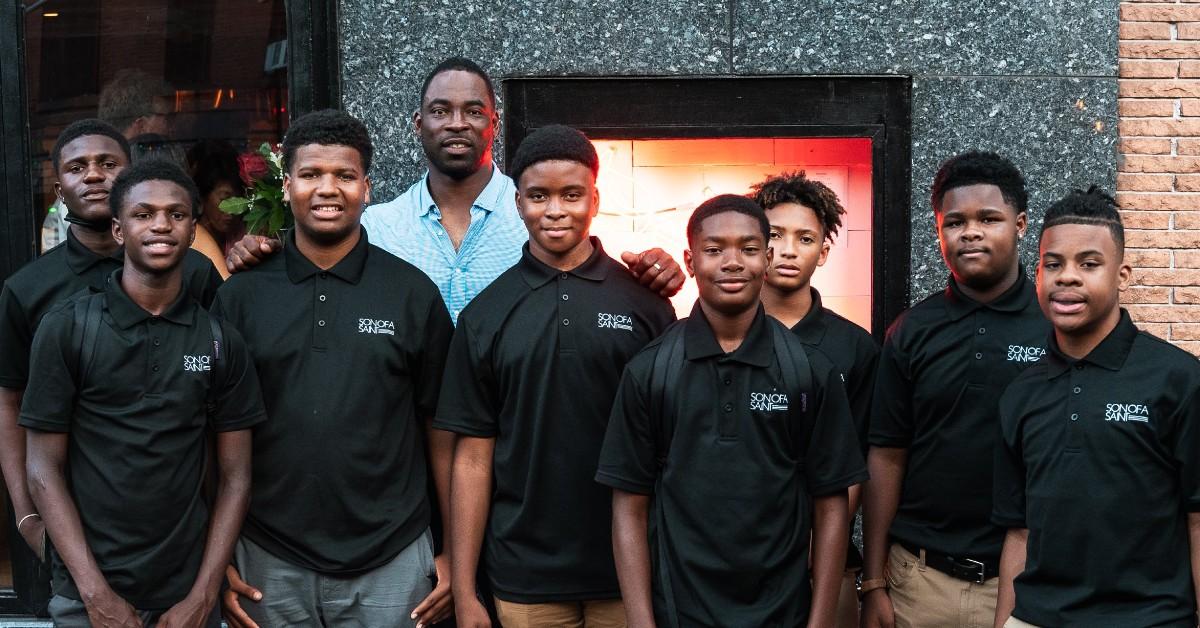 "We're providing really what a good father would provide to his child, so that's really our mission," she adds. "That's what these kids need, that's what all kids need."
From lessons on how to change a tire and how to tie a tie to lessons with their on-staff nutritionist, the wrap-around program really offers it all — including extracurricular activities such as a football team that may have some young prospects for Tuck to check out.
"The goal is to make the loss of a second parent feel as minimal as possible for them but knowing that all the while we can't replace a father either," another staffer points out to OK!.
Article continues below advertisement
As for what drew Schuster's client and NFL pro to Son of a Saint, who already has big name investors such as Nike and NBA Foundation, he tells OK!, "I looked up the program and saw its roots," after hearing about it from Schuster. "The first thing I thought about as an African American male that grew up in a place that didn't provide a lot of opportunity to me was that this is right up my alley as far as why I do what I do."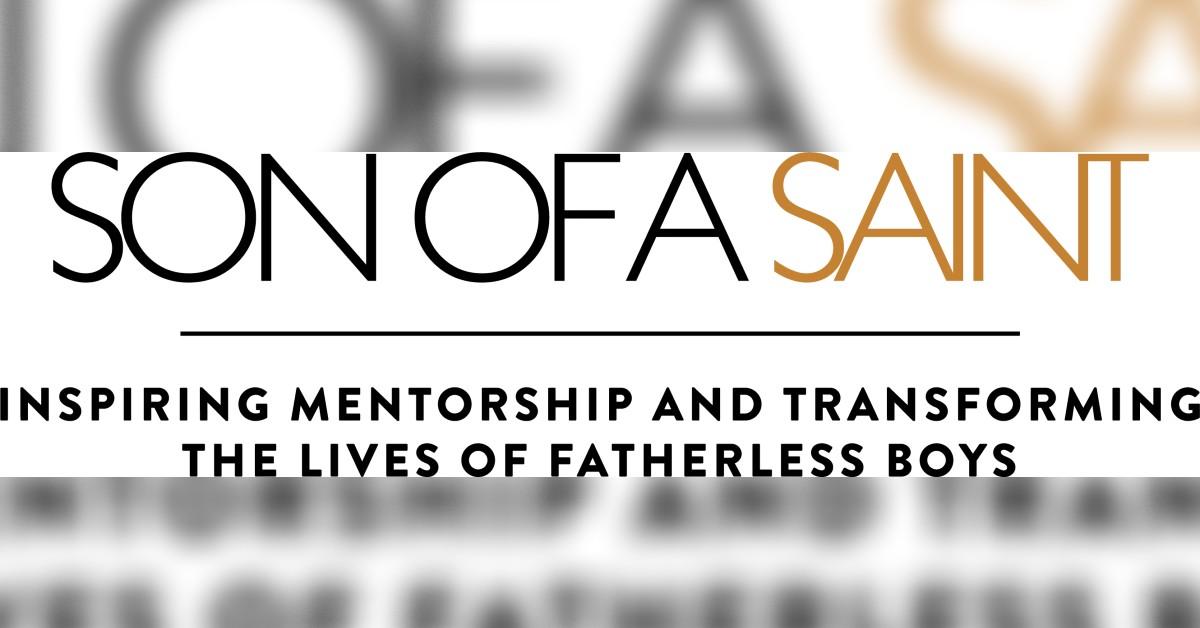 Article continues below advertisement
"Taking the platforms we have, Mitch as a lawyer with his connectivity and me as an athlete and a businessman, and opening it up to these young men to give them exposure and access they wouldn't have the opportunity without it [Son of a Saint]," is something he himself couldn't turn down, Tuck notes.
"Opening up their eyes and opening up their minds to see the broader picture of what's available to them. A lot of times you really don't understand what effect that can have on these 13, 14, 15, 16 year old kids," he adds of children growing up fatherless.
Tuck concludes, "If the 14 year old Justin Tuck had an opportunity to be exposed to that, I definitely would've wanted to experience this all."
The 200 children Son of a Saint serves includes boys entering at the age of 10 and staying in the program up until 18. For more information about Son of a Saint, you can visit the site.