PHOTOS
14 of Kamala Harris' Biggest Blunders: Gaffes and Embarrassing Moments of America's 'Most Unpopular VP'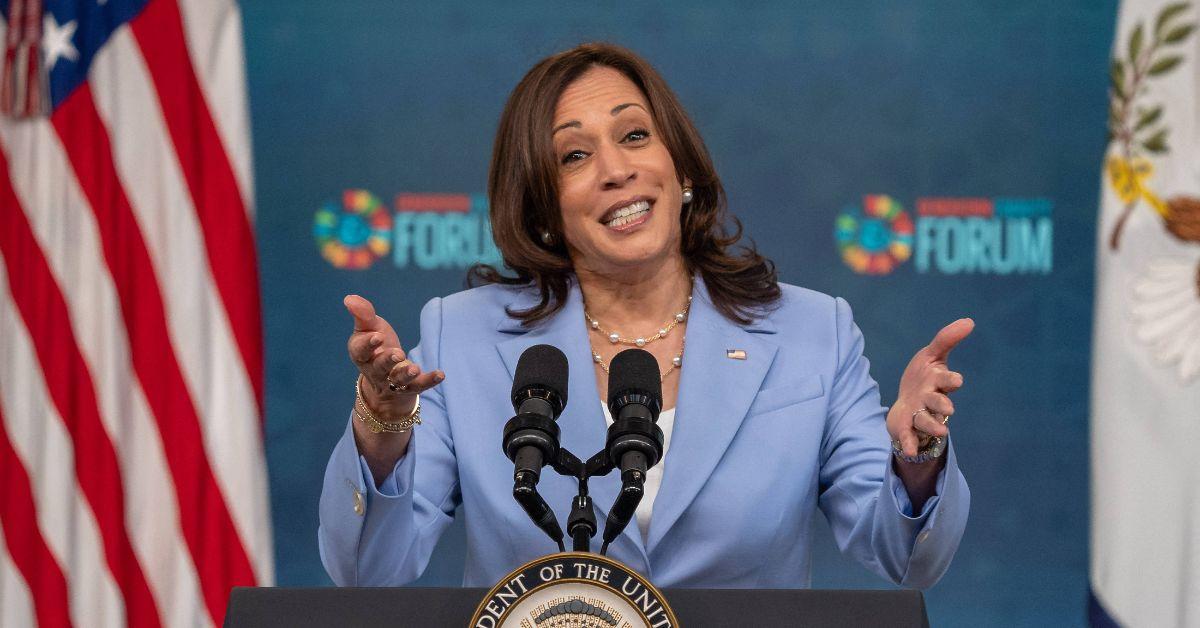 Harris' Head-Scratching Statement About Rural Americans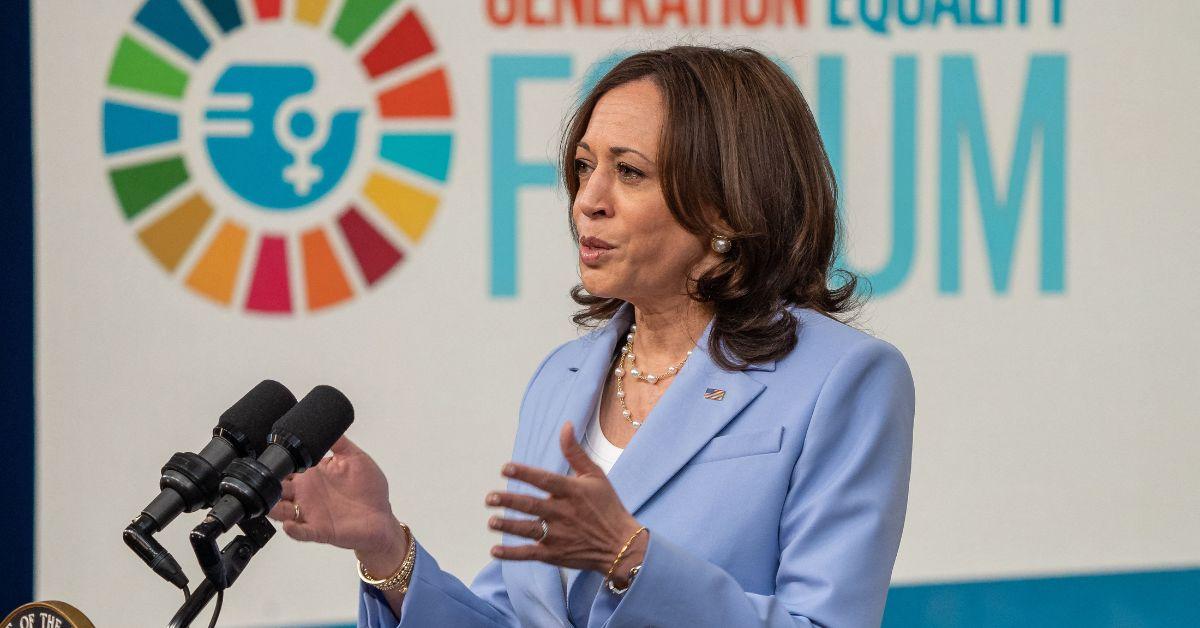 Kamala Harris' struggles as the vice president of the U.S. began soon after she started in office. Things worsened in 2021 when she delivered repeated speeches and even offered statements that raised people's eyebrows.
In an interview with BET News (via Fox News), she challenged the voter ID laws as she claimed rural Americans could not get photocopies of their IDs.
"Because in some people's mind, that means you're going to have to Xerox or photocopy your ID to send it in to prove who you are," the VP said. "Well, there are a whole lot of people, especially people who live in rural communities, who don't — there's no Kinkos, there's no OfficeMax near them."
She added that it is almost impossible for community members to "prove who they are" because of what the voter ID laws could compromise.
Rural Americans slammed Harris over her vague statement, saying they can manage to photocopy their IDs – far from what she thought.
Article continues below advertisement
Harris Disapproved of Her Vogue Cover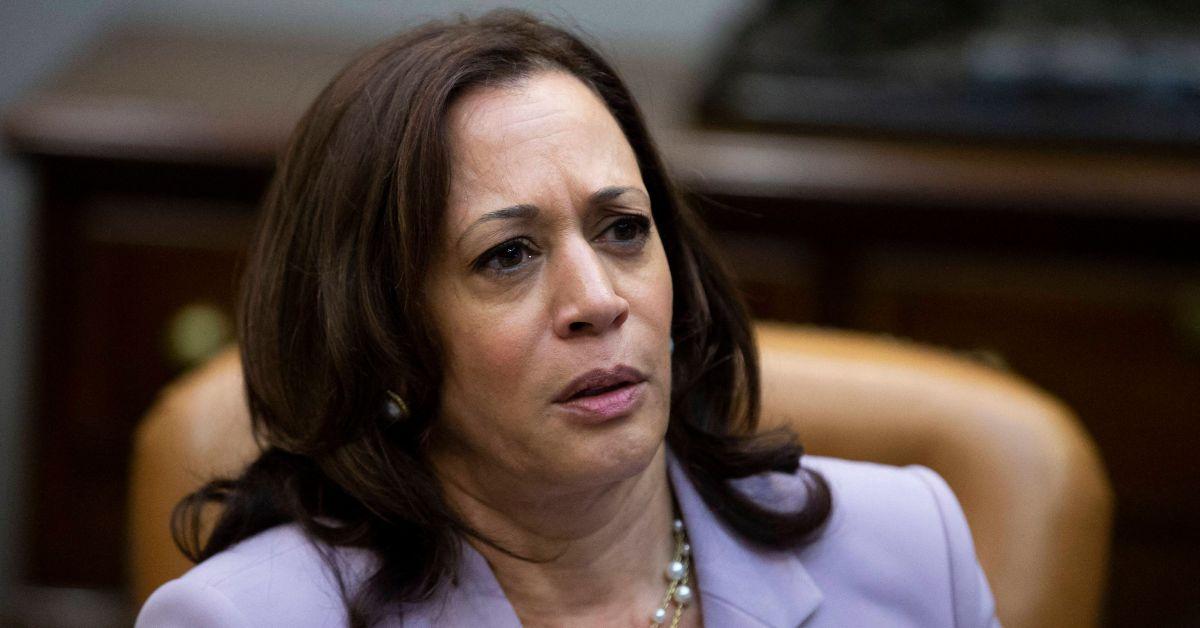 She made noise when Vogue tapped her to become the cover of its February 2021 issue, but it did not take the magazine long to cause uproar and spark negative comments – even from the vice president herself.
New York Times reporters Jonathan Martin and Alexander Burns stated in their book This Will Not Pass: Trump, Biden, and the Battle for America's Future that Harris felt belittled by the magazine, especially when the photoshoot featured her in jeans and Converse only.
Per the reporters, she allegedly asked her aides whether Vogue would feature another leader like she was depicted in the photo.
Harris Slammed After Supporting Student's Accusations About Israel Being an Ethnic Genocide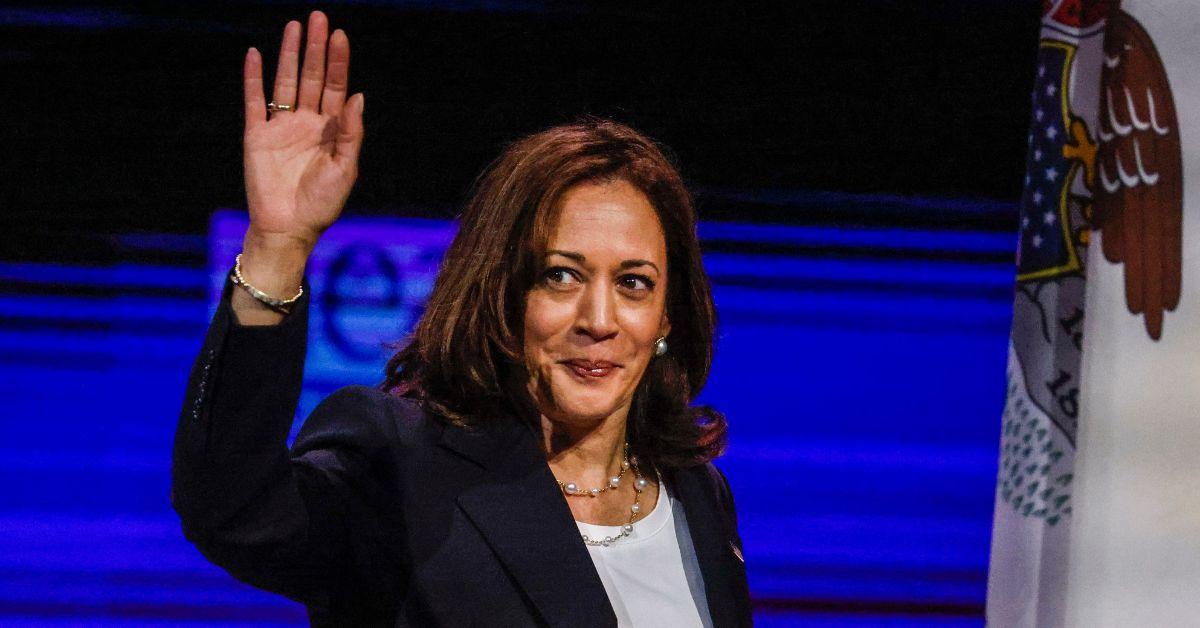 Condemnation rose when the vice president visited George Mason University in northern Virginia in September 2021 to mark National Voter Registration Day. One student – who said she is "part-Yemeni, part-Iranian" – said Israel committed an "ethnic genocide" and told her that "your truth should not be suppressed" during the question and answer.
Article continues below advertisement
Harris Loses More Supporters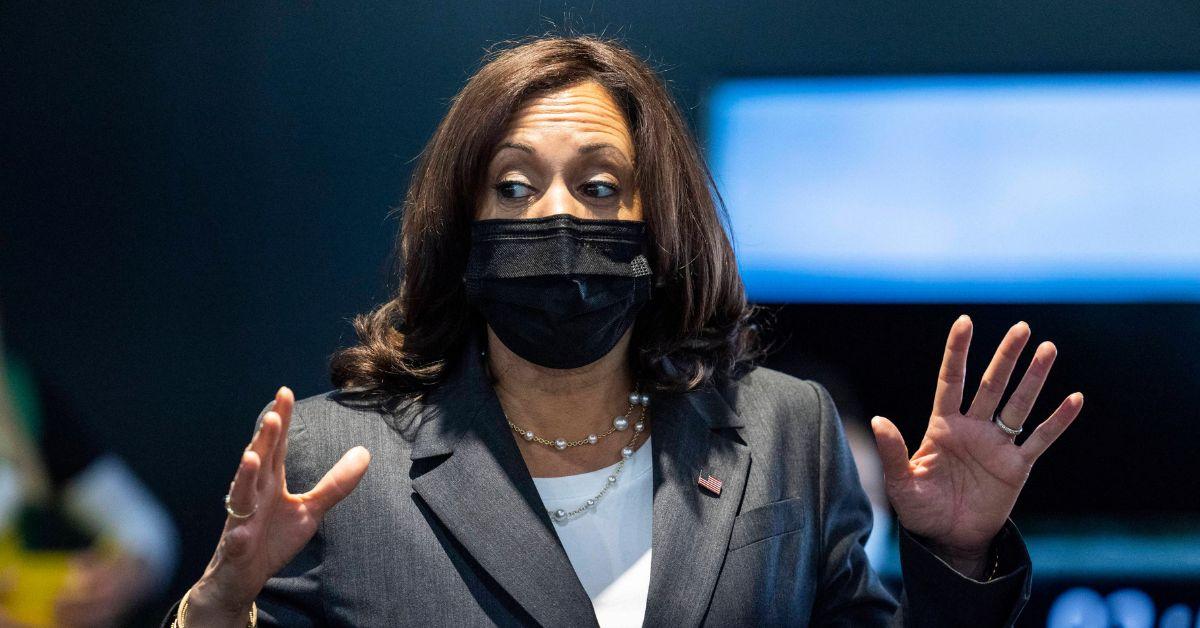 Harris lost her power long before she was able to reach the peak of her career.
Ahead of the 2024 presidential election, Hart Research Strategies/NBC News released a new poll result that recorded an extremely negative approval rate of Harris. Despite serving in office for years, the vice president's approval rate reached its lowest point ever as only 32 percent of people viewed her in a positive way.
According to NBC News, she became the most unpopular vice president since the poll began.
Article continues below advertisement
Harris Was Slammed for Her Mannerisms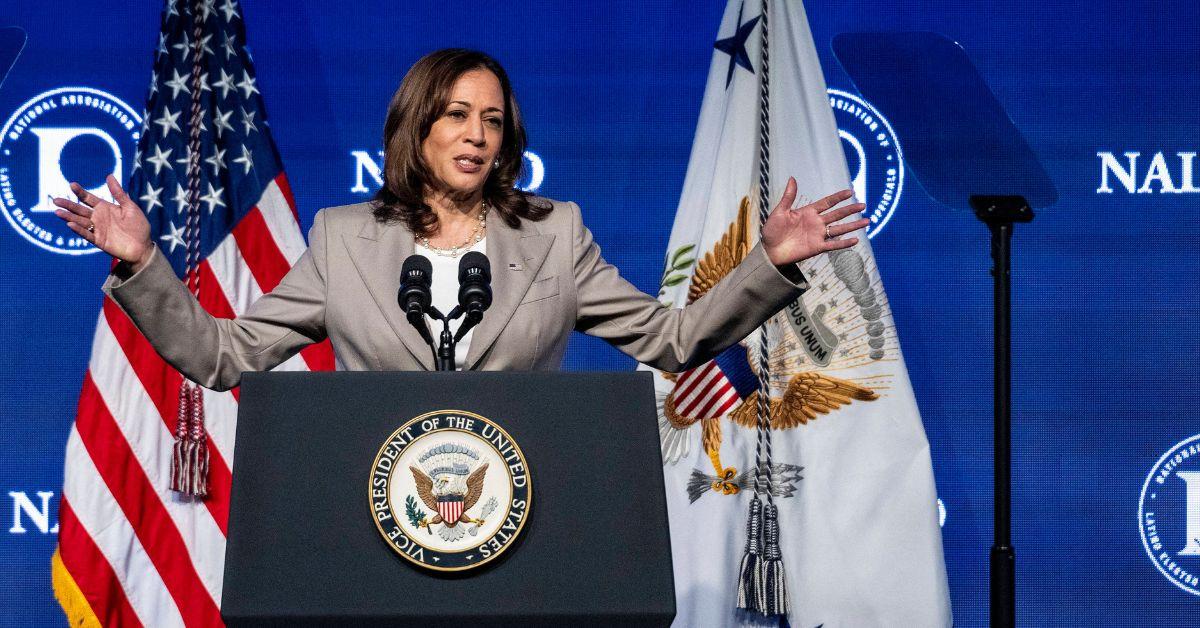 Aside from her questionable speeches, Harris also sparked disapproval for her mannerisms – laughing while sharing her thoughts during press conferences and other public appearances.
For instance, she was branded insensitive when she laughed after receiving a question about whether the U.S. would take refugees from the war-stricken Ukraine.
"A friend in need is a friend indeed," Harris said before letting an awkward chuckle, per Metro UK.
There are also YouTube videos and news outlets like the Daily Mail that call her "ridiculous" laugh, the "biggest, destructive, negative force" in American politics ever.
Her deputy communications director, Herbie Ziskend, clarified in a tweet that she did not laugh about refugees but chuckled only because she and Polish President Andrzej Duda did not know who should speak first.
Reuters Fact Check team also looked into the claims regarding Harris' mannerism.
Article continues below advertisement
Her Repetitive Language Regarding High-Speed Internet in Louisiana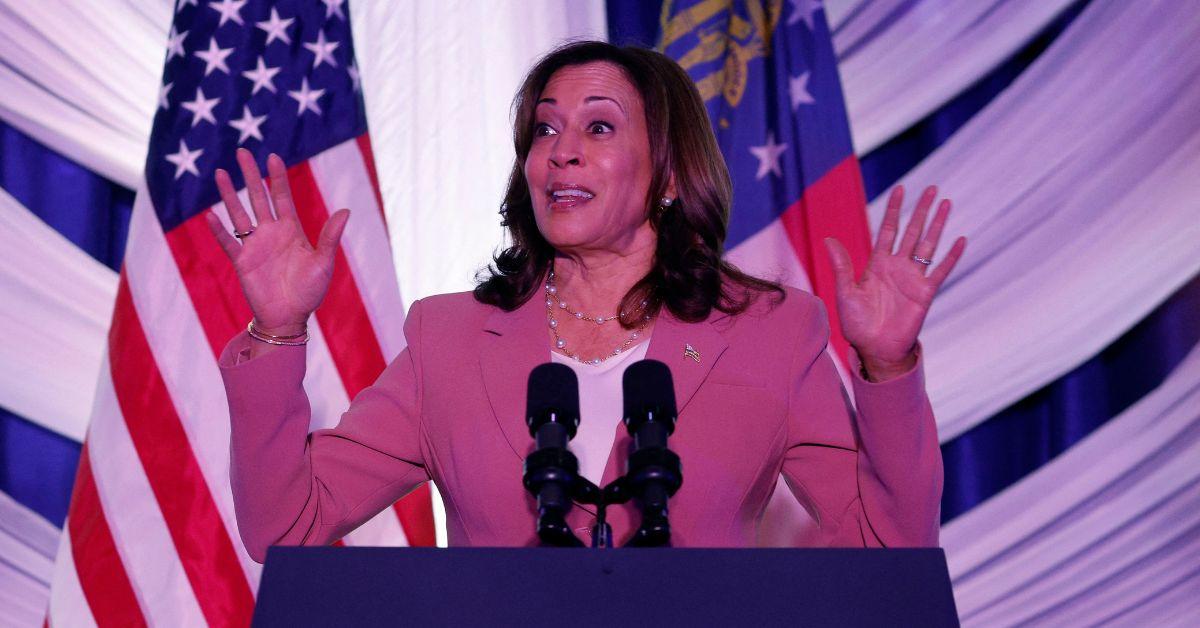 Harris repeated an expression — not only once or twice — but four times when she talked about giving Louisiana high-speed internet.
"The Governor and I and we were all doing a tour of the library here and talking about the significance of the passage of time. Right?" she said, mentioning the "significance of the passage of time" line for the first time.
The next part of her speech repeated the phrase again for three more consecutive times.
"So, when you think about it, there is great significance to the passage of time in terms of what we need to do to lay these wires, what we need to do to create these jobs," Harris continued.
Article continues below advertisement
Harris Rambled When She Spoke About a $12 Billion Investment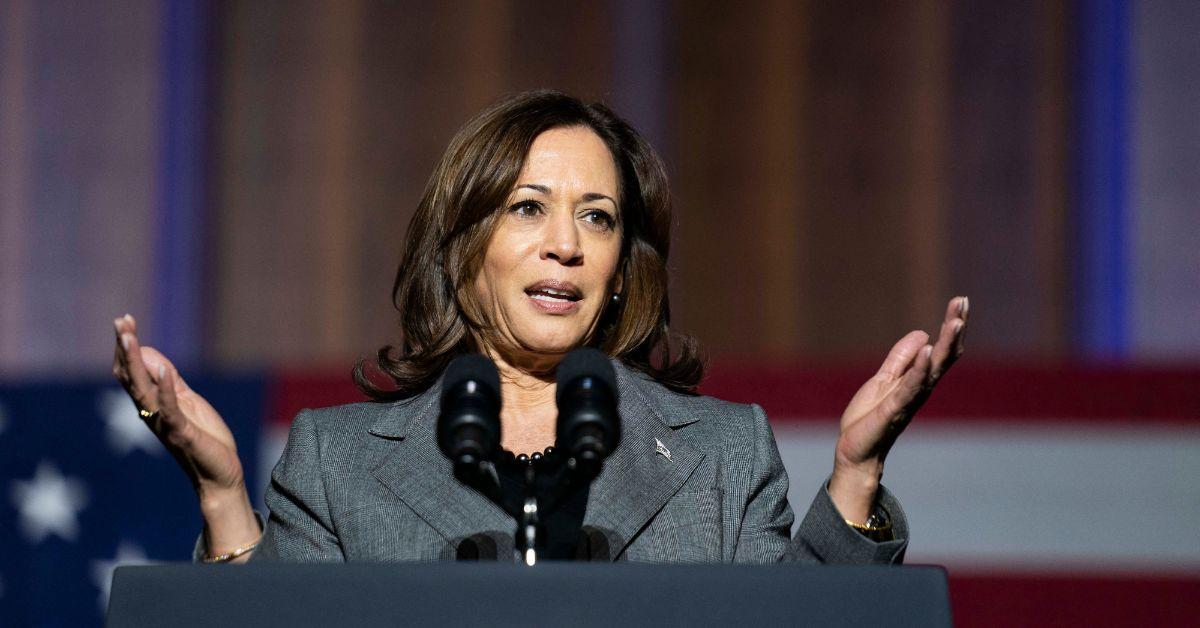 Another Harris speech blunder: she received criticism when she delivered an incohesive speech at a 2022 roundtable discussion at Claflin University in South Carolina.
In the video that went viral, Harris spoke about their investment into community banks that left everyone baffled.
"We invested an additional $12 billion into community banks, because we know community banks are in the community, and understand the needs and desires of that community as well as the talent and capacity of the community," she said.
Users on X slammed Harris over the repetitive speeches, mocking her for being "the greatest orator" since Winston Churchill.
"You would think by now she'd have a copy editor to say, 'Maybe we shouldn't repeat the same word five times in the same sentence,'" one said, poking fun at the speech.
Article continues below advertisement
She Attempted to Use a French Accent While in a Parisian Lab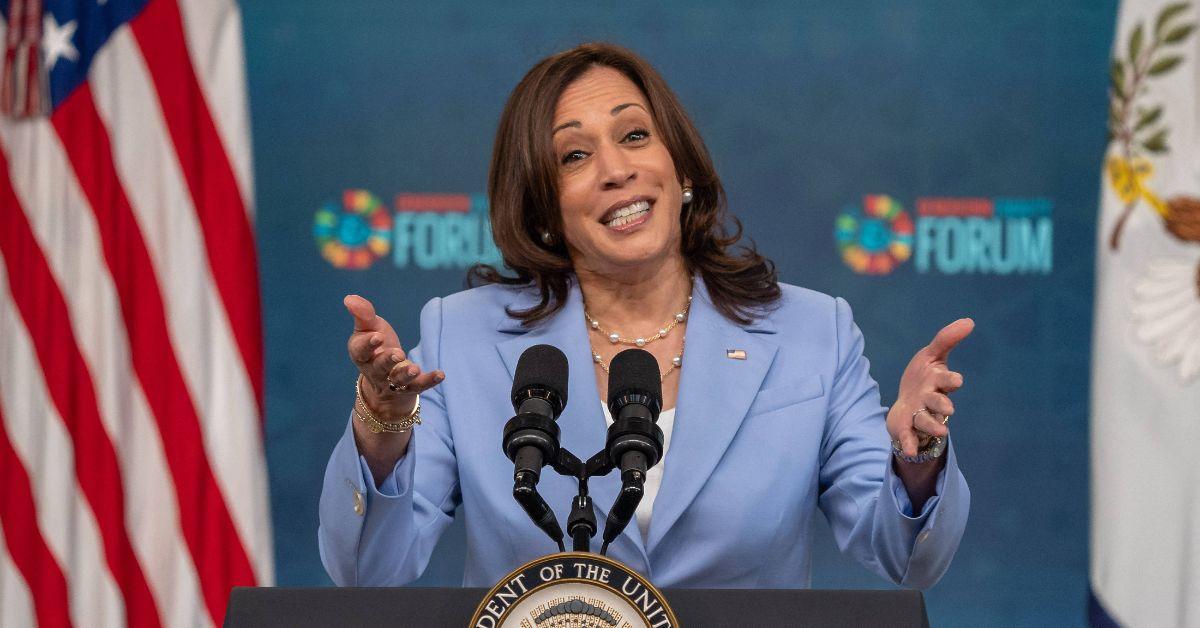 Many were left cringing when Harris spoke to French scientists during her tour at the Institut Pasteur in France in November 2021, adding another blunder to her growing list of embarrassments. After the video clip went viral, the public accused the vice president of faking her French accent and speaking as if she was talking to toddlers.
OP strategist Matt Whitlock made fun of her and asked whether Harris practiced her accents with her child actor friends.
Article continues below advertisement
Harris Falsely Claimed They Have Been to the Border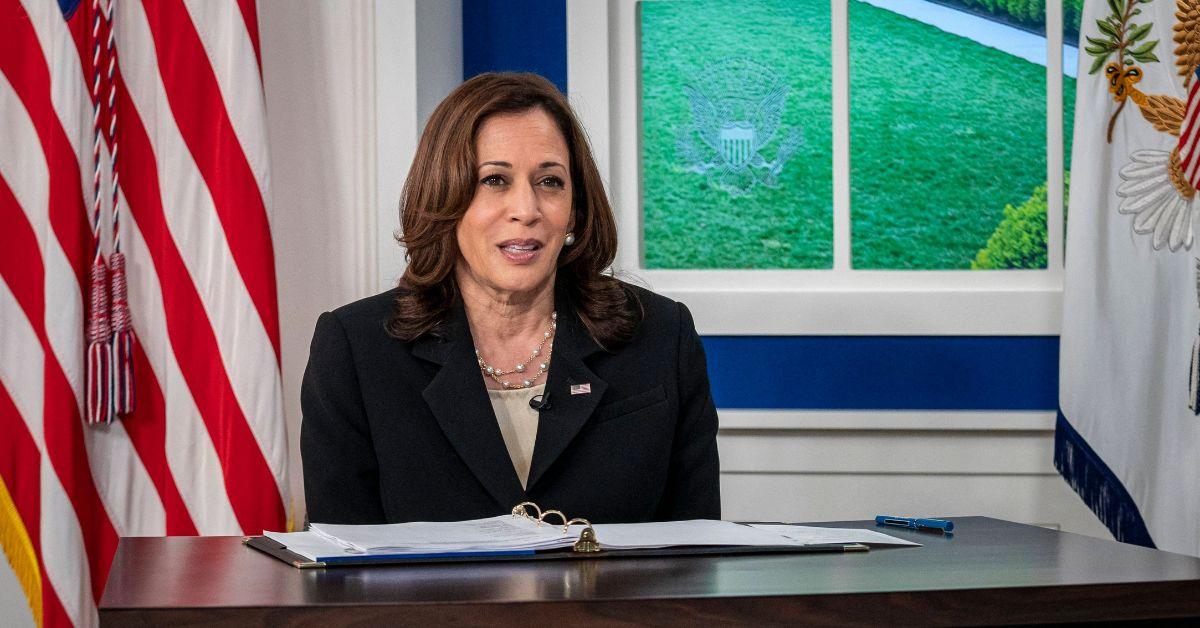 In an interview with NBC News in June 2021, the first female vice president was caught making a false claim when asked why she was not making the trip to the U.S. and Mexico border.
"I – at some point – you know – we are going to the border. We've been to the border," she responded. "So this whole – this whole – this whole thing about the border. We've been to the border. We've been to the border."
NBC's Lester Holt pressed her as Harris had not been to the border while serving in the office. She tried defending herself and told the reporter she could not understand his point, adding that she cared what was happening at the border.
Article continues below advertisement
She Made an 'Unnecessary Comment' About Barack Obama's White House Return in 2022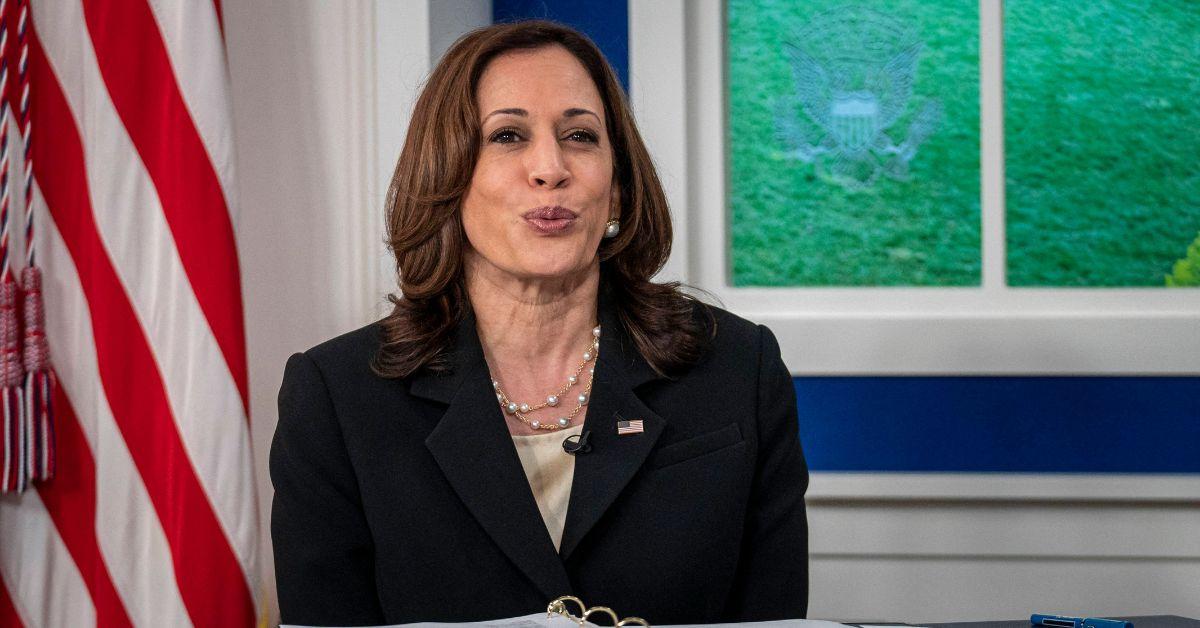 Harris' series of unnecessary comments continued when former POTUS Barack Obama returned to the White House in April 2022, during which she told the crowd the Chicago native must have felt "good."
One source told OK! that the vice president made a comment that was "simply not needed."
"Peeved? Yes, I think many aides to Biden were," the source said. "That the Vice-President would undercut the credibility of President Biden with the suggestion that it feels good to have him back in the most powerful place in the United States truly does beggar belief. She was fawning over him."
Article continues below advertisement
She Offers Little to No Support to President Joe Biden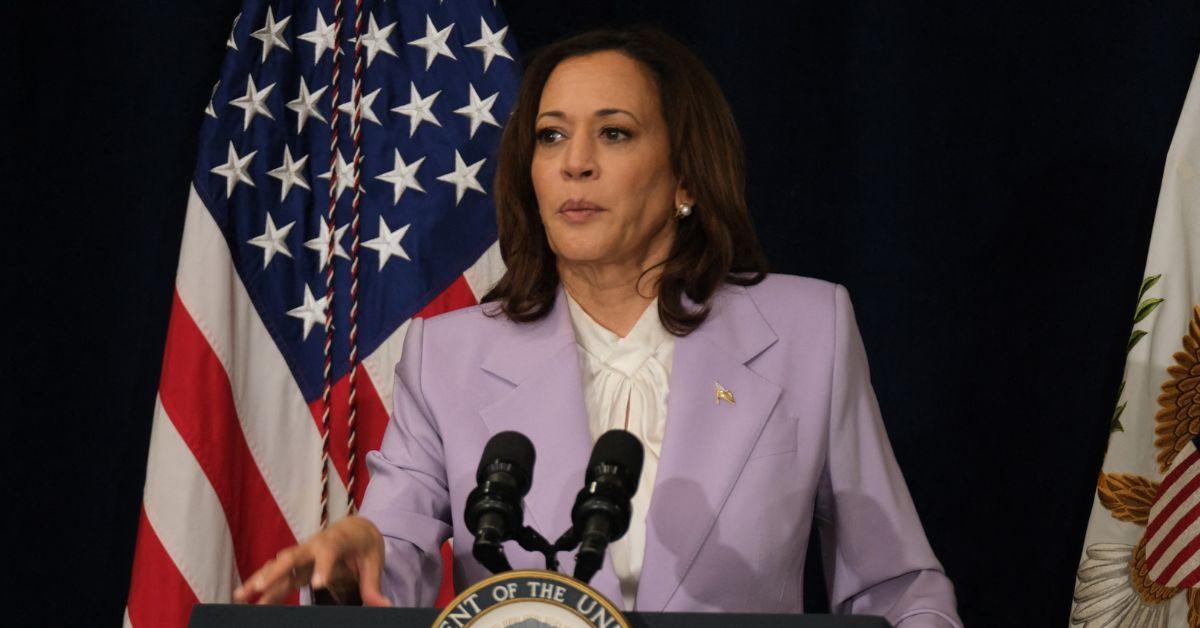 As President Joe Biden loses people's approval due to his issues, the public sees Harris take the White House in 2024 and continue what her partner started. While Biden's team supports and highlights her even more because of the president's age, which can affect his approval rate, the vice president does not do the same in return.
For instance, she did not agree with Biden's comment about Russian President Vladimir Putin not deserving to continue his service.
Harris, on the other hand, chose to be inconclusive and offered an unclear response.
"Listen, I think you frame the point quite accurately and well, which is America's policy has been and will continue to be focused on the real issue at hand," she said. "There are serious consequences for Vladimir Putin and Russian aggression as it relates to Ukraine."
Article continues below advertisement
She Said She Was a Key Player in POTUS Joe Biden's Decision to Pull Out of Afghanistan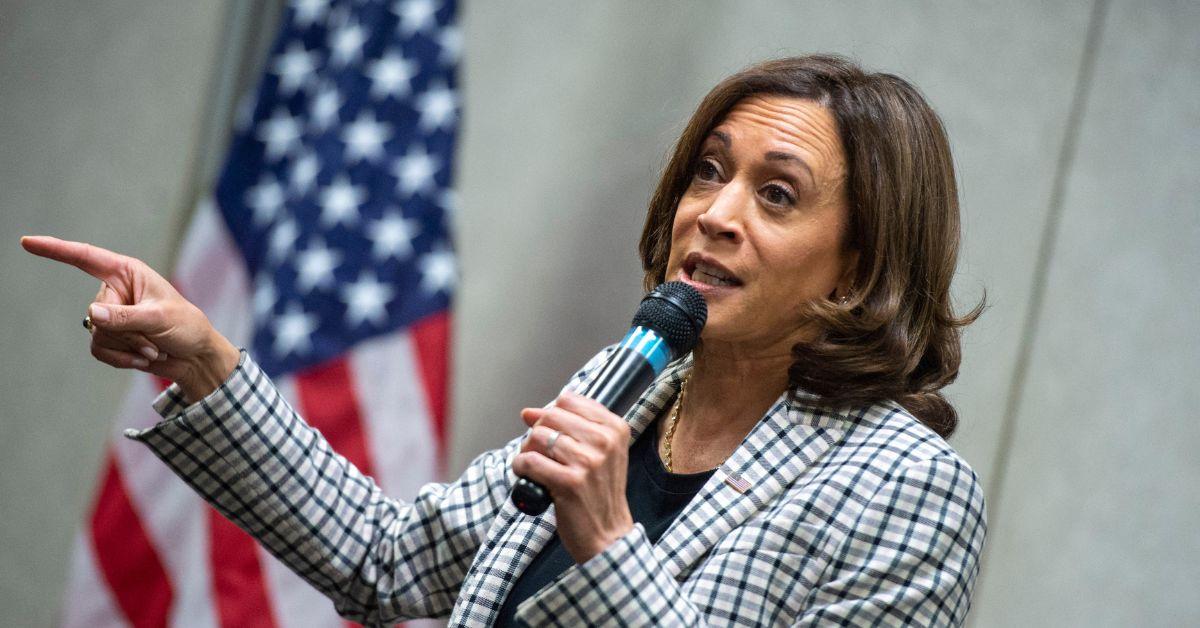 People refused to believe when Harris said she was the last person in the room when Biden decided to withdraw the U.S. troops in Afghanistan in 2021.
The vice president told CNN's Dana Bash on State of the Union that she had a key role in the withdrawal — though not many people believed so.
Article continues below advertisement
She Was Snubbed in President Biden's Re-Election Announcement Video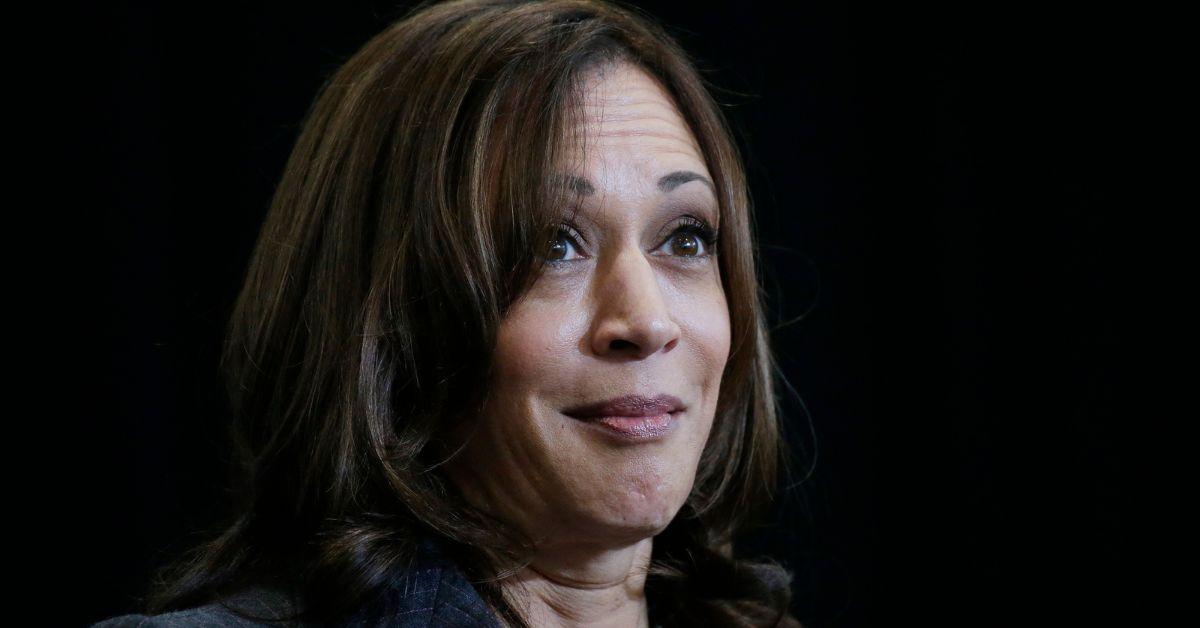 The vice president appeared in Biden's three-minute video announcement to confirm his candidacy in the 2024 election, but she did not have any speaking role in the campaign.
According to reports, her struggles in making speeches and responding clearly to questions affected her role – though this should be taken with a grain of salt.
Article continues below advertisement
VP Always Has 'Word Salads'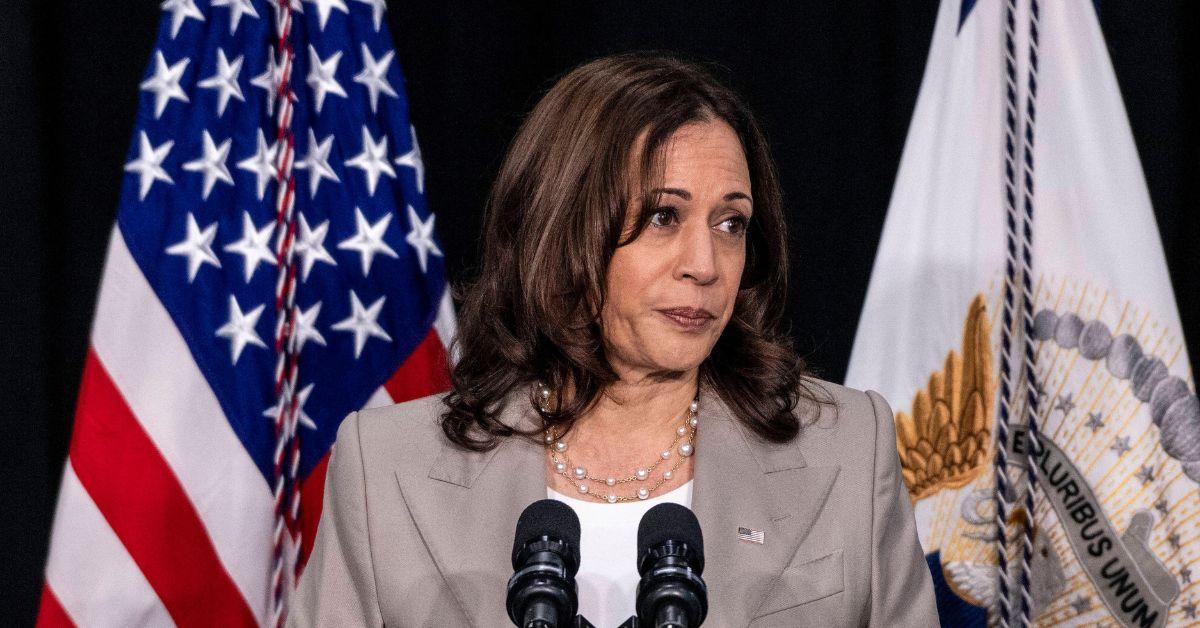 Harris turned heads when she repeated herself several times at a pro-abortion rally in Washington, D.C. at her alma mater, Howard University.
As quoted by Breaking911's official X account, the vice president left everyone speechless when she offered another set of "word salads" to express her opposition to the Republicans' desire to restrict reproductive rights, voting rights and LGBTQ protections.
"So, I think it's very important, as you have heard from so many incredible leaders, for us at every moment in time — and certainly this one — to see the moment in time in which we exist and are present, and to be able to contextualize it, to understand where we exist in the history and the moment as it relates not only to the past but the future," she said.