PHOTOS
Kanye West Treats Himself To Ice Cream In Calabasas After Meeting At His Office: Photos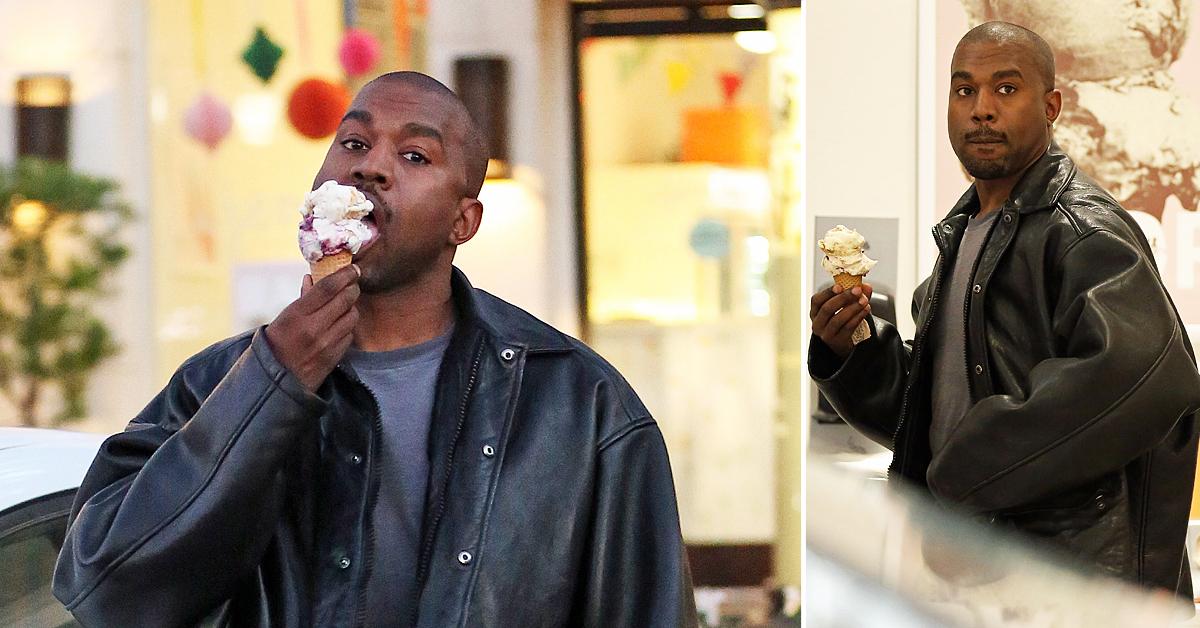 Article continues below advertisement
Kanye West — who recently legally changed his name to Ye — was spotted mixing business with pleasure while out and about in Calabasas on Thursday, January 20.
The "Flashing Lights" rapper looked stern as he made his way from a possible meeting at his office not far from his home in Hidden Hills, but was later caught enjoying a celebratory ice cream cone from a local dessert shop that same day.
Article continues below advertisement
As OK! previously reported, West, 44, has had a rough time as of late. The father-of-four has been speaking out publicly about his high profile divorce with Kim Kardashian, 41, and his frustration with not being able to spend all the time he'd like with his children, all while under investigation for battery charges after punching a man in the face in downtown Los Angeles.
Article continues below advertisement
The "Gold Digger" artist recently sat down with Jason Lee on Hollywood Unlocked, and claimed the physical altercation was not with a fan as previously rumored, but someone attempting to sell his autographs online.
"Look, man, I love the paparazzi. I love the press, I love the media, everything. But then they send those two, probably like some agents or something to really gaslight the situation," he told the show host. "This is the same as the paparazzi, this is not a fan."
Article continues below advertisement
"So I end up getting into an altercation with the guy that wanted to make money off of my autographs," he continued, later lamenting, "Everyone is using me. Everyone is on my payroll and everyone is using me."
It's no wonder the billionaire needed to blow off some steam and take a few moments to himself!
Article continues below advertisement
Scroll through the gallery below to see pictures of West's trip to an ice cream shop in Calabasas.
Article continues below advertisement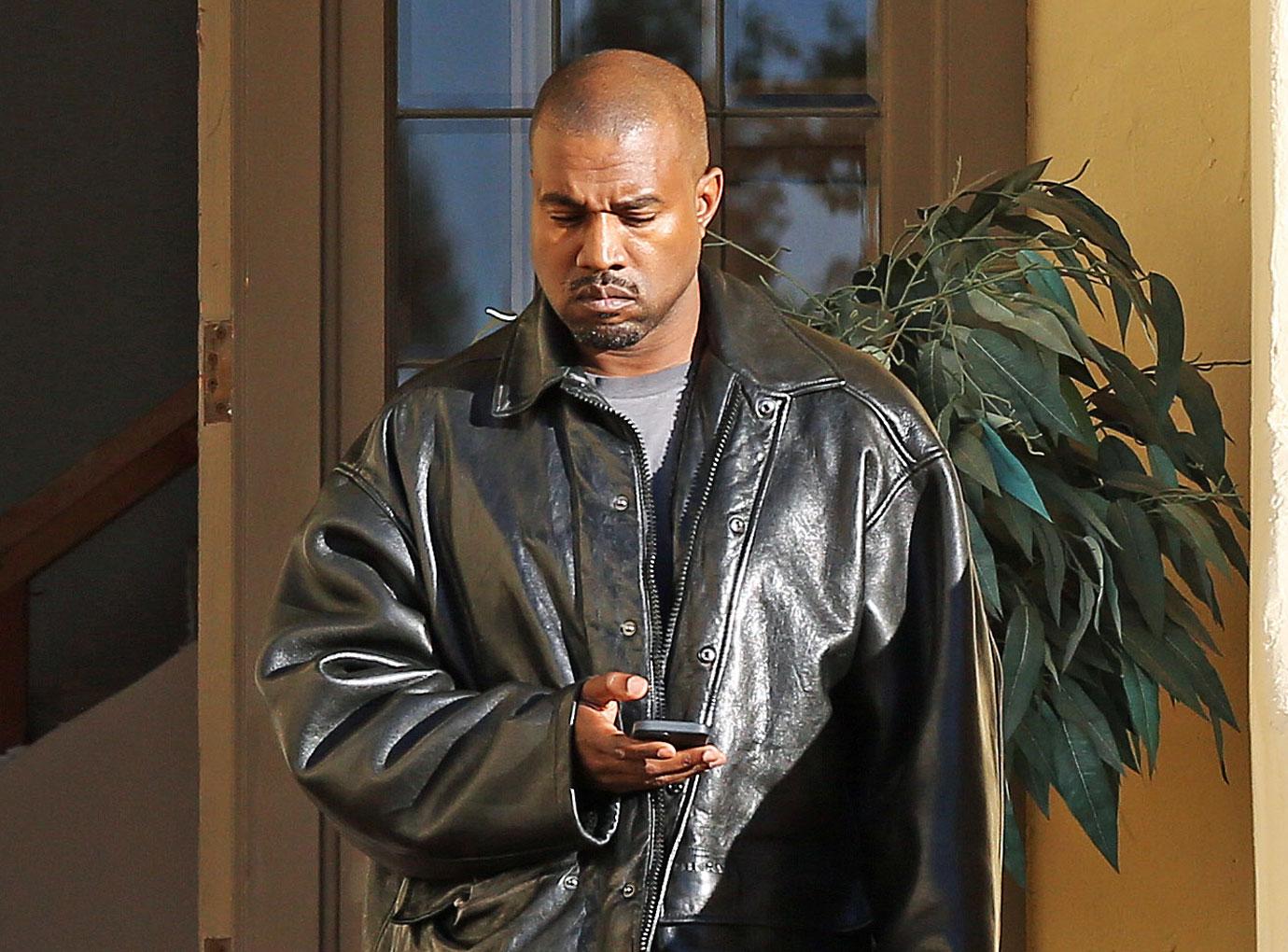 Yeezy was seen checking his phone as he stepped out of his office in Calabasas, Calif. on Thursday.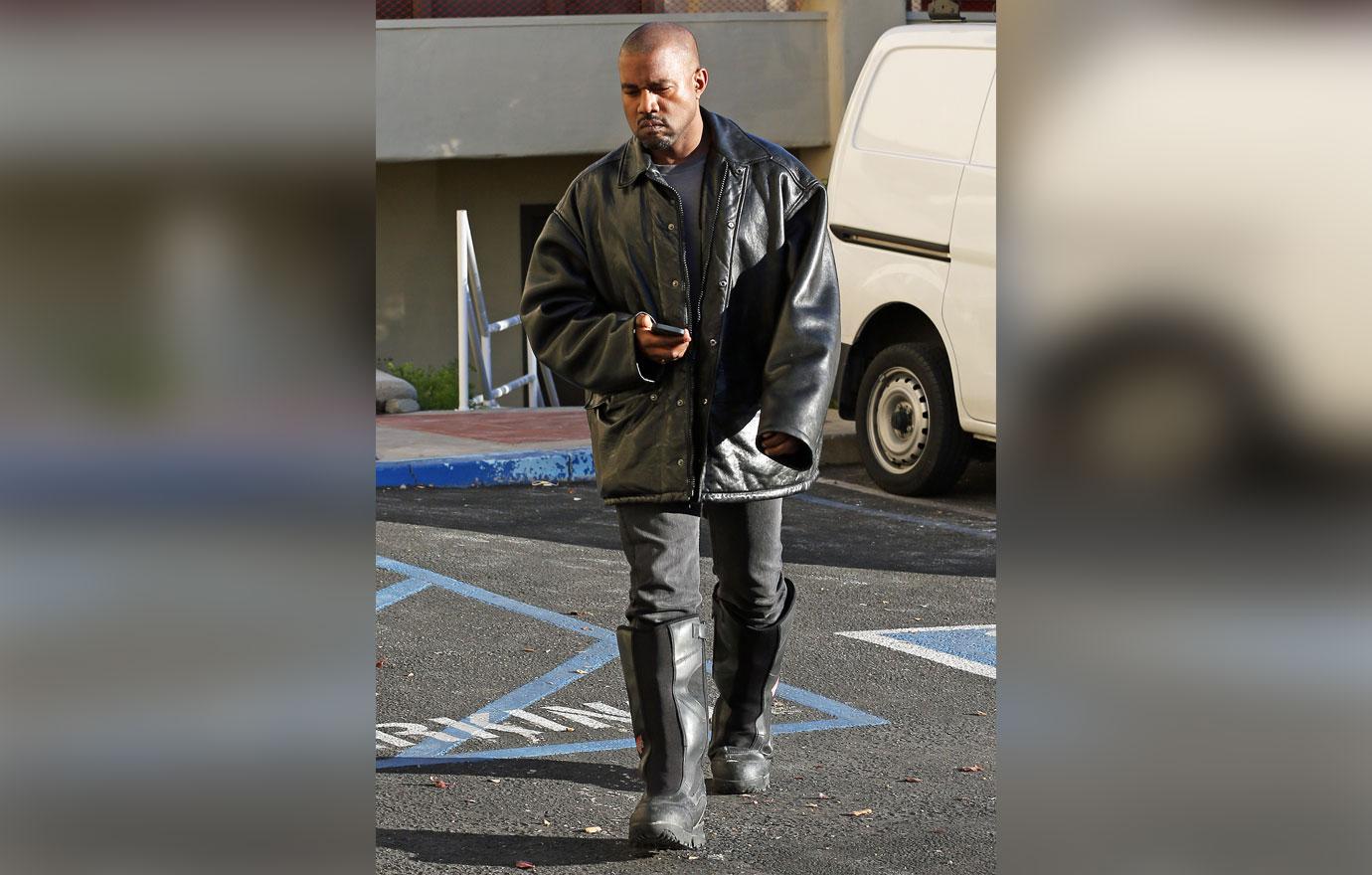 The rapper appeared grim and deep in thought as he made his way across the parking lot.
Article continues below advertisement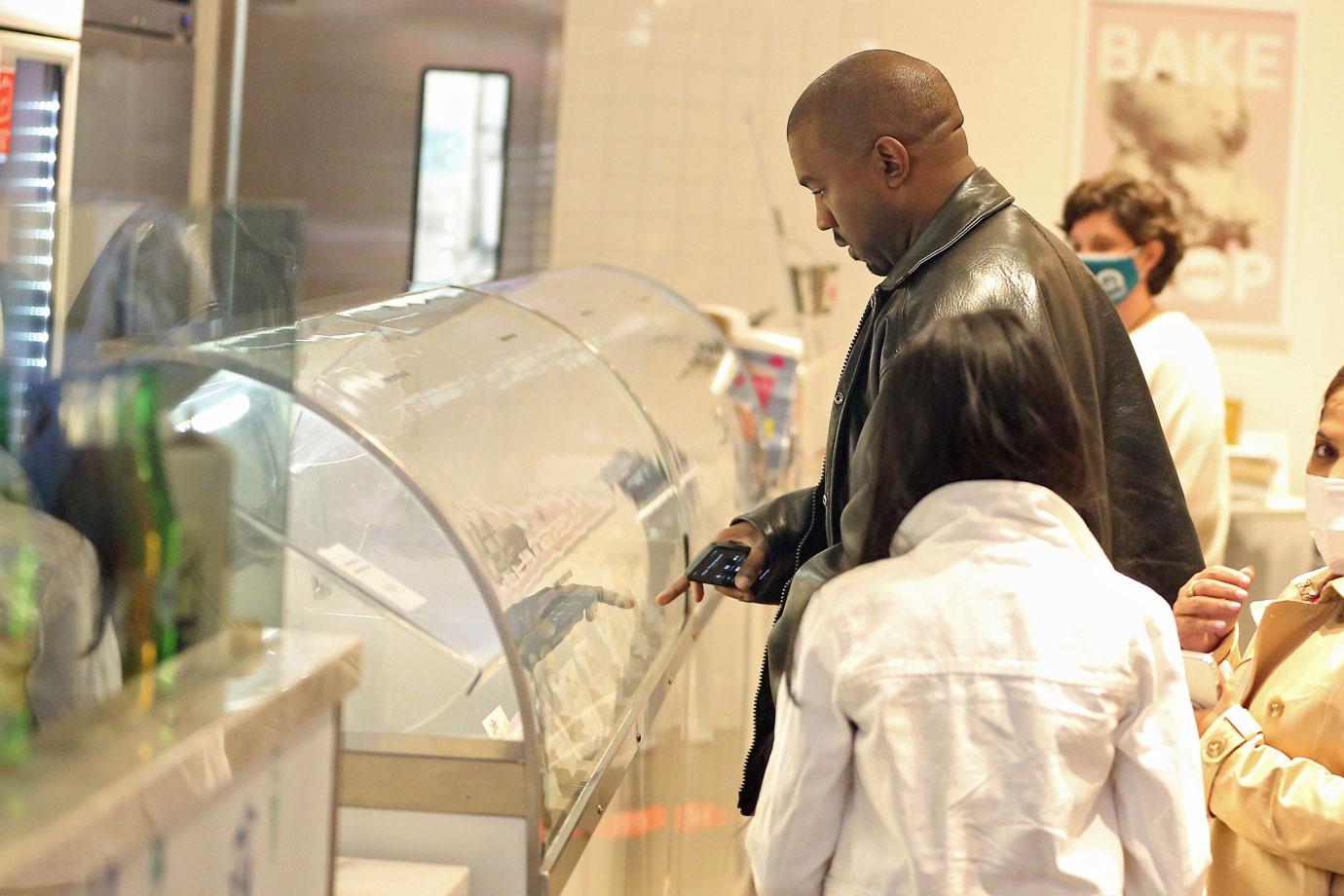 West's mood seemed to improve when he was spotted choosing an ice cream flavor at a local shop.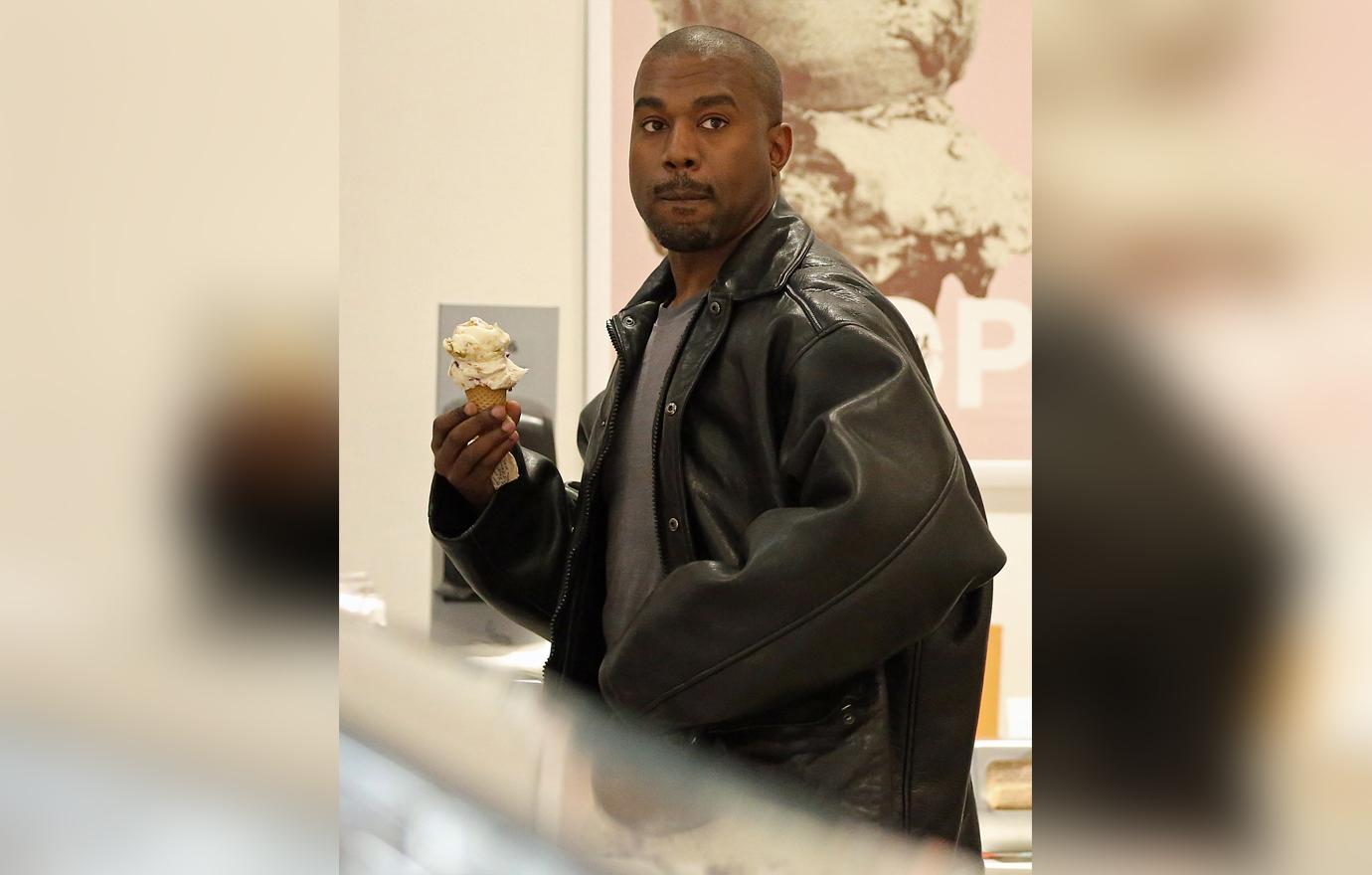 West opted to have his tasty treat served in a cone!
Article continues below advertisement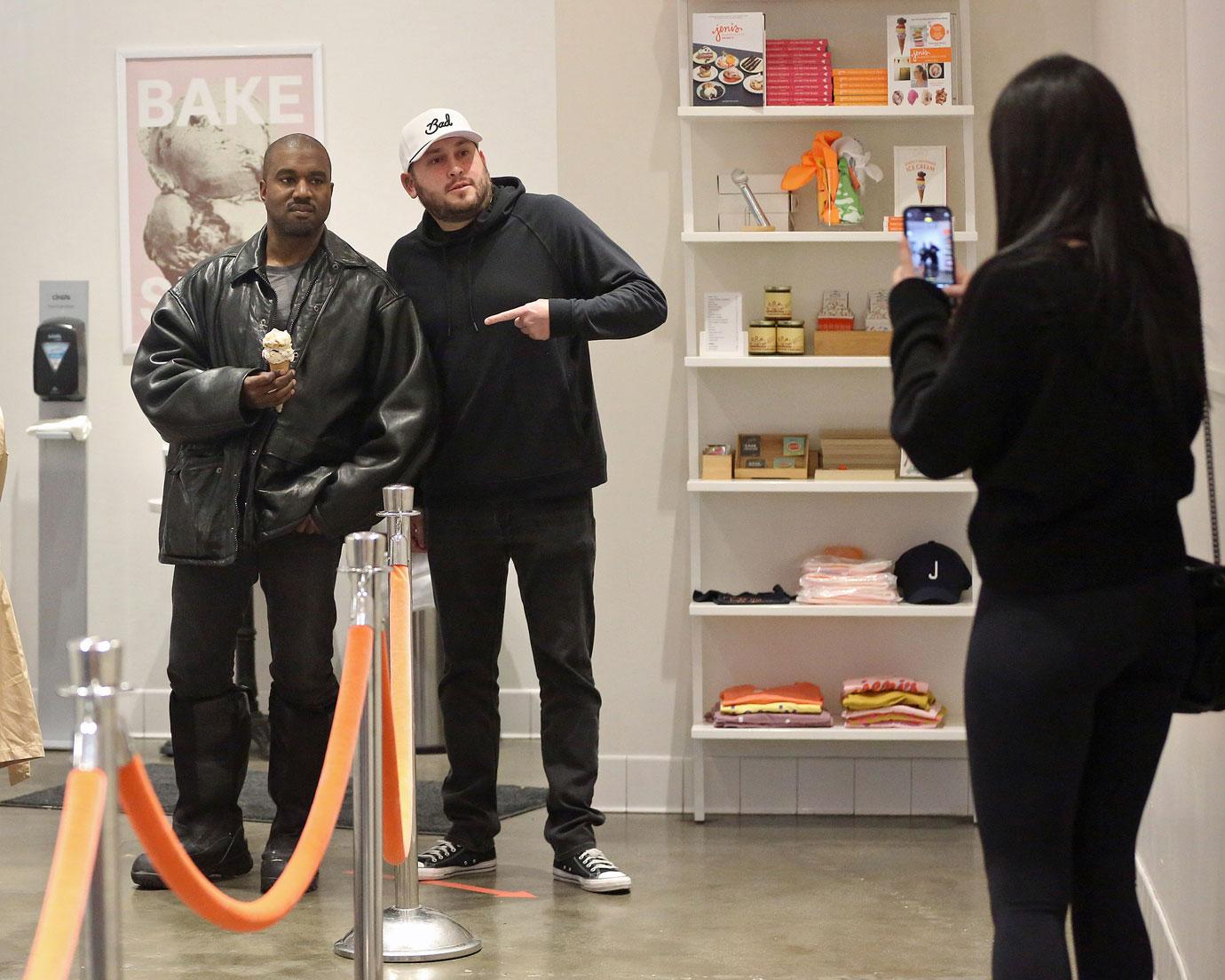 The "Donda" artist graciously stopped to take a photo with a fan.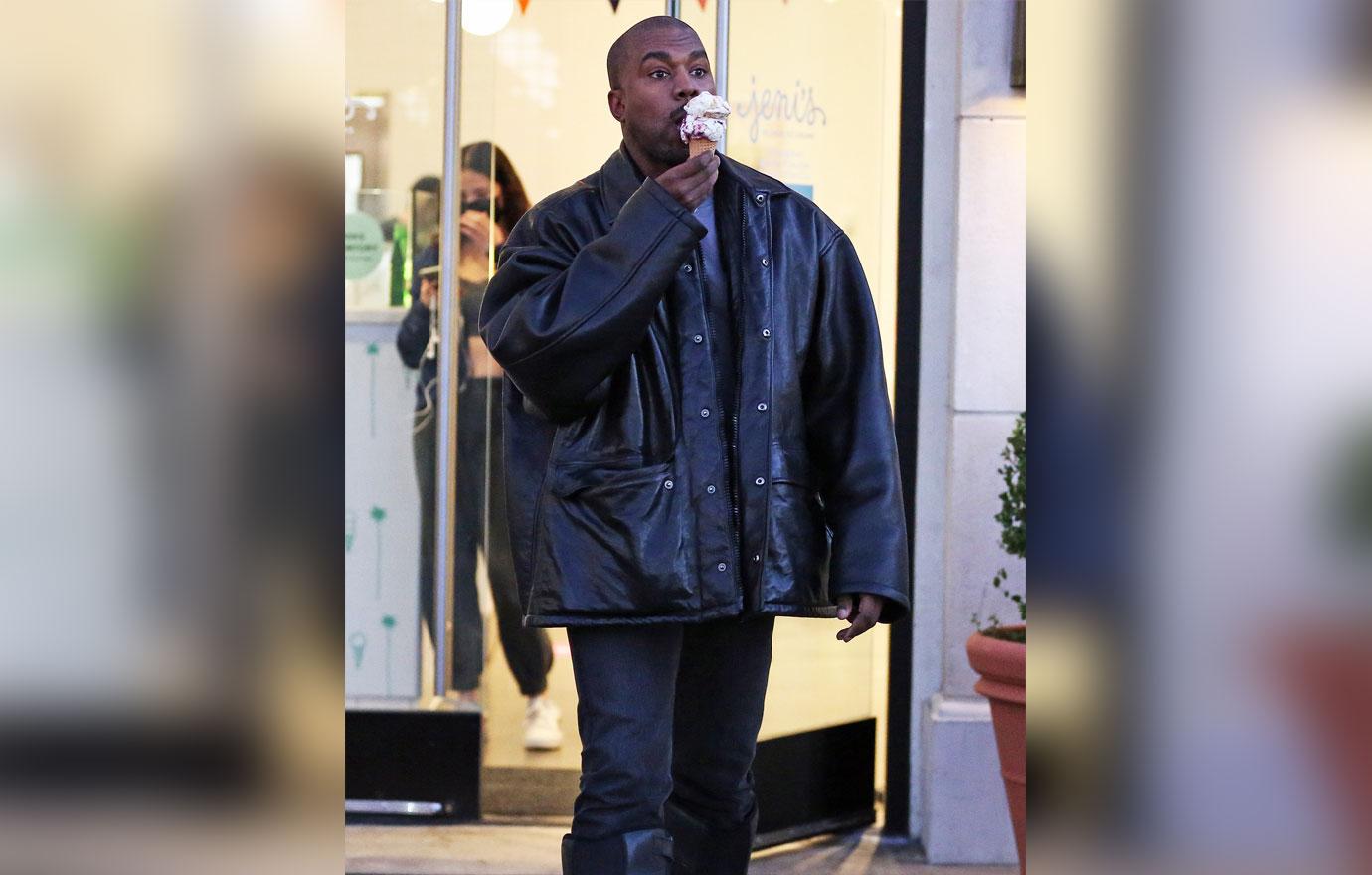 Shortly after, West was seen leaving the shop.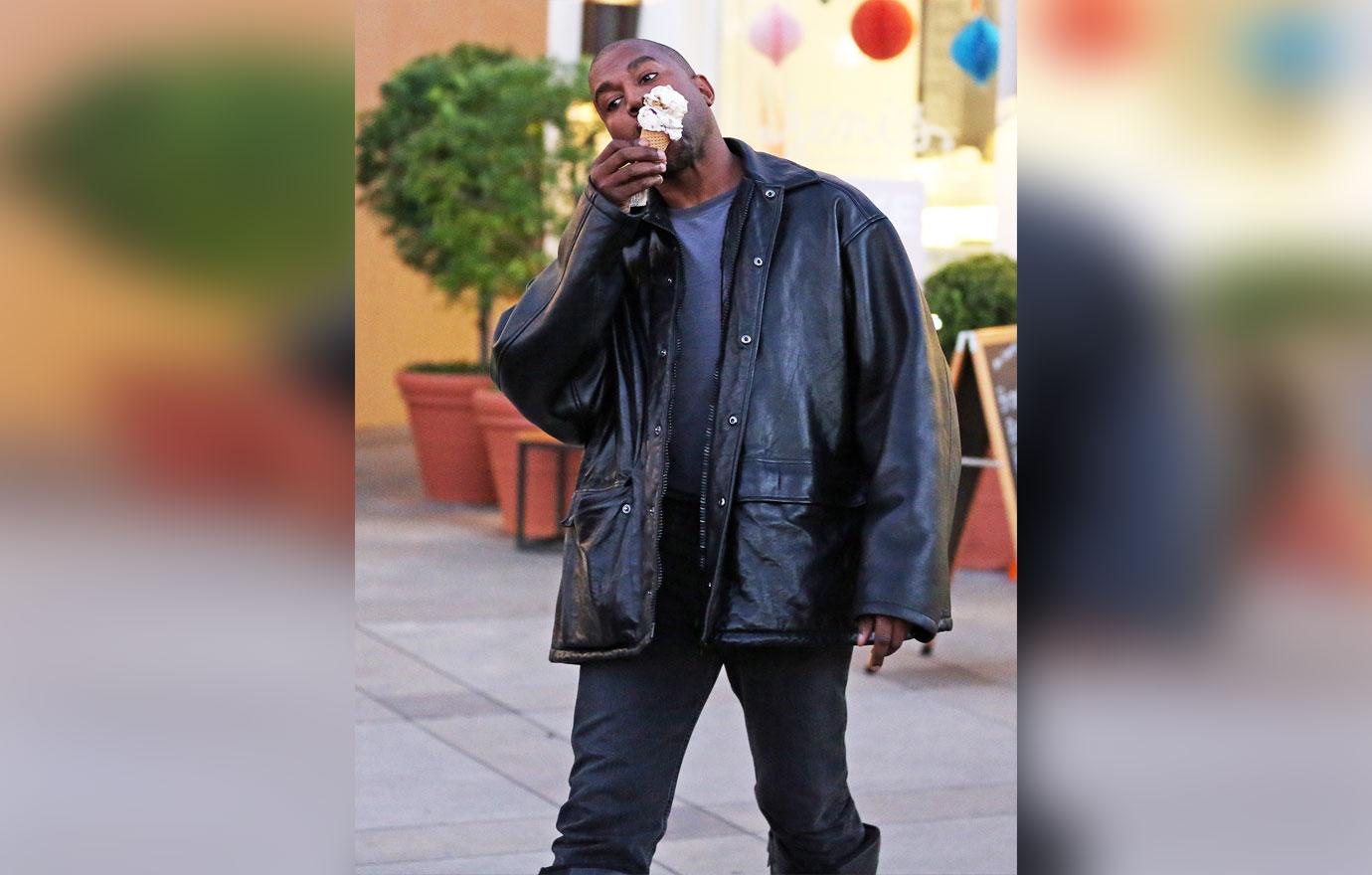 The rapper tried a big bite of his ice cream as he walked.