VIDEOS
Katharine McPhee Returns To The 'Idol' Stage For Stunning Performance Of 'The Prayer' With Willie Spence: Watch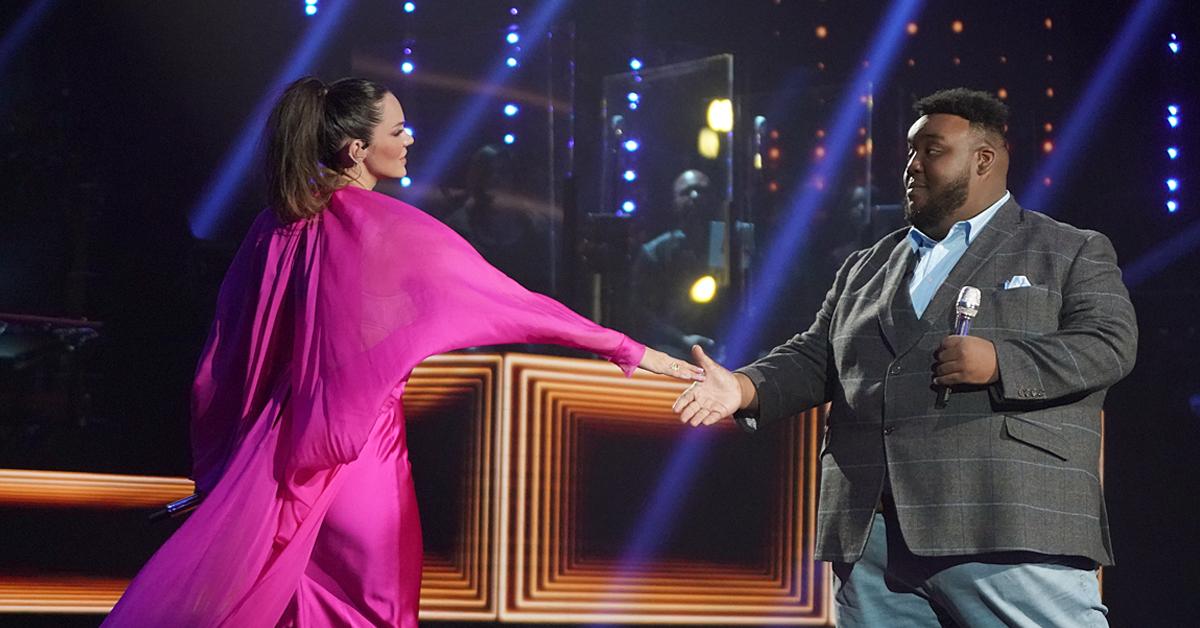 Article continues below advertisement
American Idol runner-up Katharine McPhee made a comeback to the Idol stage on Sunday, April 4, and the new mama wowed the crowd.
McPhee shared the stage with frontrunner Willie Spence in a moving performance of Andrea Bocelli and Celine Dion's "The Prayer," which charmed the judges. Spence dedicated the special moment to his late grandfather who recently passed away, and McPhee paid tribute to her late father with the piece.
Article continues below advertisement
"This has really been one of the hardest times of my life," Willie said. "My grandfather still is my hero to this day, and I just know he's watching and smiling down."
Article continues below advertisement
The judges seemed to agree that the duet between McPhee and Spence was a 10/10. "You can do no wrong in my eyes," Luke Bryan said at the conclusion of the duo's performance.
"Part of being a star is making people fall in love with you and, man, I am in love with you, and I am in love with the way you go about being on stage, and the way you go about singing and the place it comes from. It's amazing." Katy Perry added. "It was goosebumps central, everywhere."
Article continues below advertisement
In his solo performance earlier in the show, Willie covered Bette Midler's "Wind Beneath My Wings." McPhee also gave Idol fans another treat by teaming up with contestant Alyssa Wray for Whitney Houston's "I'm Your Baby Tonight."
Article continues below advertisement
In 2006, McPhee was runner-up to winner Taylor Hicks in her season of American Idol.
Since her departure from the show, the singer turned actress has been busy. She notably starred in the TV musical series Smash and also acted in the film The House Bunny alongside Anna Faris. She has also appeared on TV shows such as Ugly Betty, Community and Family Guy. Currently, she can be seen in the Netflix comedy that just hit the streaming service last month, Country Comfort.
Article continues below advertisement
But her proudest role is mom to Rennie David Foster. McPhee recently welcomed the baby boy with her husband David Foster last month.