NEWS
Is Katy Perry Pregnant With Her Second Child? 'American Idol' Viewers Have Questions After First Episode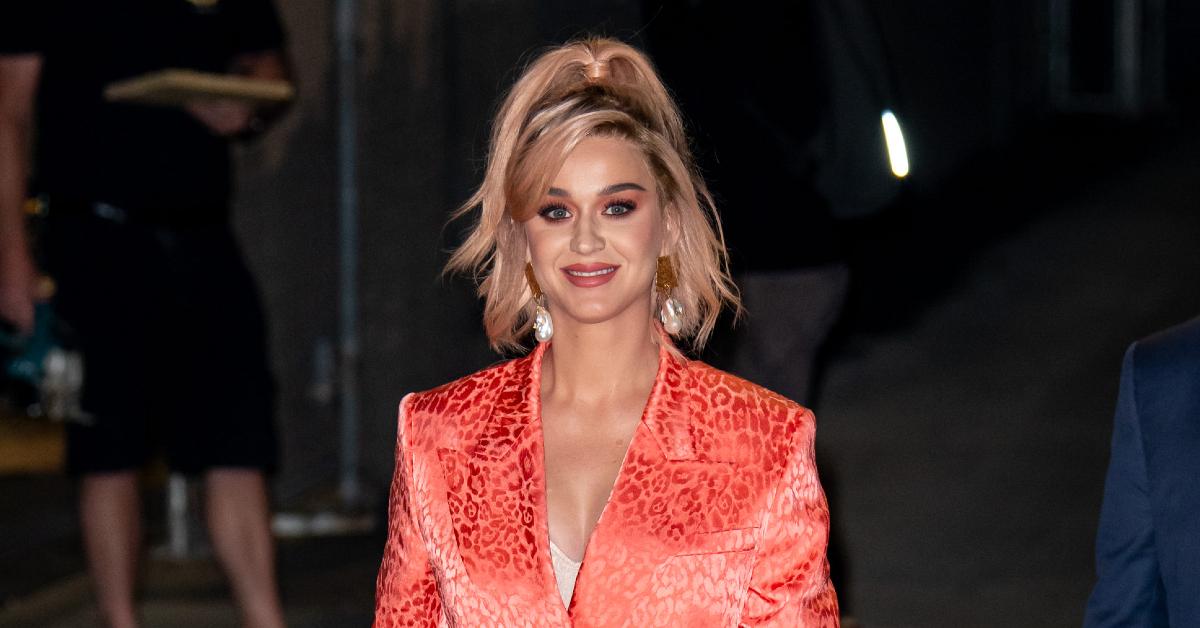 While American Idol viewers were eager to see some new talent, one person who caught everyone's eye — aside from Claudia Conway — was Katy Perry, with many viewers convinced that the singer may be pregnant with her second child.
Article continues below advertisement
Perry and Orlando Bloom welcomed their daughter, Daisy Dove Bloom, in August 2020. The 36-year-old announced her pregnancy with her song "Never Worn White" in the middle of the show's third season on ABC, but 19th season overall.
Article continues below advertisement
Production for season 4 began only weeks after Perry gave birth, so the "baby bump" is Perry's perfectly normal and beautiful postpartum body.
"We started filming American Idol Season 4 after I'd given birth, five weeks later," Perry said on Live with Kelly and Ryan. "And I didn't plan that. But it was like, 'Oh, my God!' It was so intense, you know?
"Giving birth, then going back to work and breastfeeding, like — holy crap! This is what women do? Oh my God!"
Article continues below advertisement
Her daughter was born on August 26 and filming began on October 5, according to Deadline.
The blonde beauty has been candid about motherhood and her postpartum figure. In December she posted a clip where she opened a blue leather dress to reveal spanx underneath. "Whatmakesawoman #foryou," she captioned the clip as the words "power," "attitude," "style" and "sex" flashed across the screen as she walked towards the camera.
Article continues below advertisement
Perry has also been vocal about the need for paid maternity leave.
"When a mom finally goes back to work (whatever profession they do) it's not like they been coming from months of 'time off...' she's coming from a full time job... of being a mom, lol," she tweeted in September.
Article continues below advertisement
Fans were quick to defend the "Firework" hitmaker against body shamers.
"Locals saying Katy's still pregnant after seeing her on Idol... she had her baby months ago. She's got a mom bod now and she looks amazing," one tweeted.
"There's a thing called 'postpartum body'...but it doesn't matter cause it's normal and she's always beautiful," another echoed.
"IS KATY PERRY STILL PREGNANT?" a third asked.
While a second baby may not be on the way, Perry and Bloom are busy wedding planning. The pair had to postpone their dream Japan wedding last year due to the coronavirus pandemic but hope to tie the knot in spring.
Article continues below advertisement
"The idea of a big celebration just feels wrong in these tough times," an insider previously told OK!. The pair are said to be planning an "intimate gathering" with a "bohemian feel."
"They're writing their own vows, and plan to serenade each other," a pal spilled. The 44-year-old Lord of the Rings star is said to have become "good at singing Daisy lullabies."
After five years together, the pair "love each other and are committed," and "that's what matters."