NEWS
Katie Couric 'Hoping' Permanent 'Jeopardy' Job Will Become Hers, But If Producers 'Hire The Wrong Person, The Show Is Over'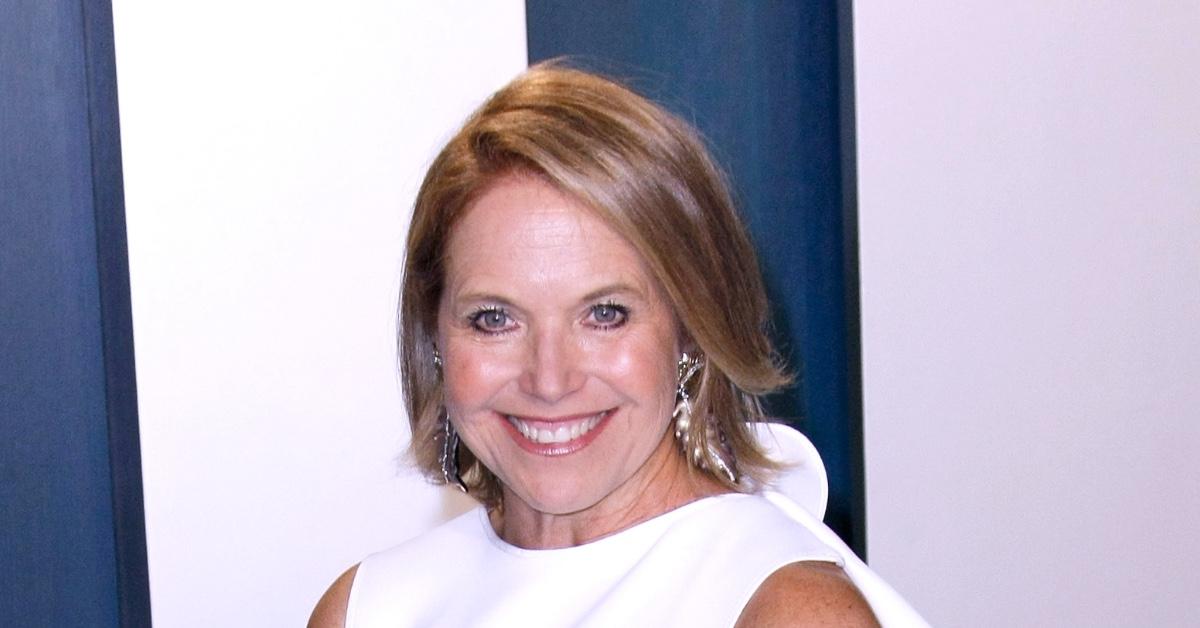 Is Jeopardy! already... in jeopardy? Katie Couric appeared to take some heat, only weeks after the game show announced her as one of the guest presenters — following beloved Alex Trebek's death months prior — for recently sharing her political views.
While a source claimed Couric is "hoping" the host position will permanently "become hers," Jeopardy! executives seem to be already having their doubts.
Article continues below advertisement
"The show is moving very carefully to find a replacement" for Trebek, a source dished. If the producers "hire the wrong person, the show is over," the insider added. Therefore, the higher-ups on the ABC show are choosing wisely when picking the new host.
TheToday alum and the other guest presenters — including Ken Jennings, Mayim Bialik and Aaron Rodgers — "are being tested out," the source stressed.
Article continues below advertisement
Despite which guest wants the permanent host spot the most, the source explained that it all comes down "to ratings." And given Couric's recent history with hosting, she may be in some trouble.
"Katie is great, but since she left the Today show everything failed," the insider told Us Weekly for their February 8 print issue. "She anchored CBS Evening News and even started her own talk show, both did not end well."
Couric, 64, recently faced backlash after she went on Bill Maher's show and backed Donald Trump's impeachment and said his MAGA supporters should be "deprogrammed."
"It's really bizarre, isn't it, when you think about how AWOL so many of these members of Congress have gotten," she said of GOP congressmen on January 15. "But I also think some of them are believing the garbage that they are being fed 24/7 on the internet, by their constituents, and they bought into this big lie."
Article continues below advertisement
She added: "And the question is how are we going to really almost deprogram these people who have signed up for the cult of Trump."
A source told Page Six that Couric's comments immediately concerned the producers of the Sony Pictures-created show, which attracts a conservative audience with a median age of 64.2 years old. "There has already been some complaints," the source shared of Couric hosting the show.