EXCLUSIVE
'No One More Worthy': Ken Jennings Was Alex Trebek's Top Pick To Carry The 'Jeopardy!' Torch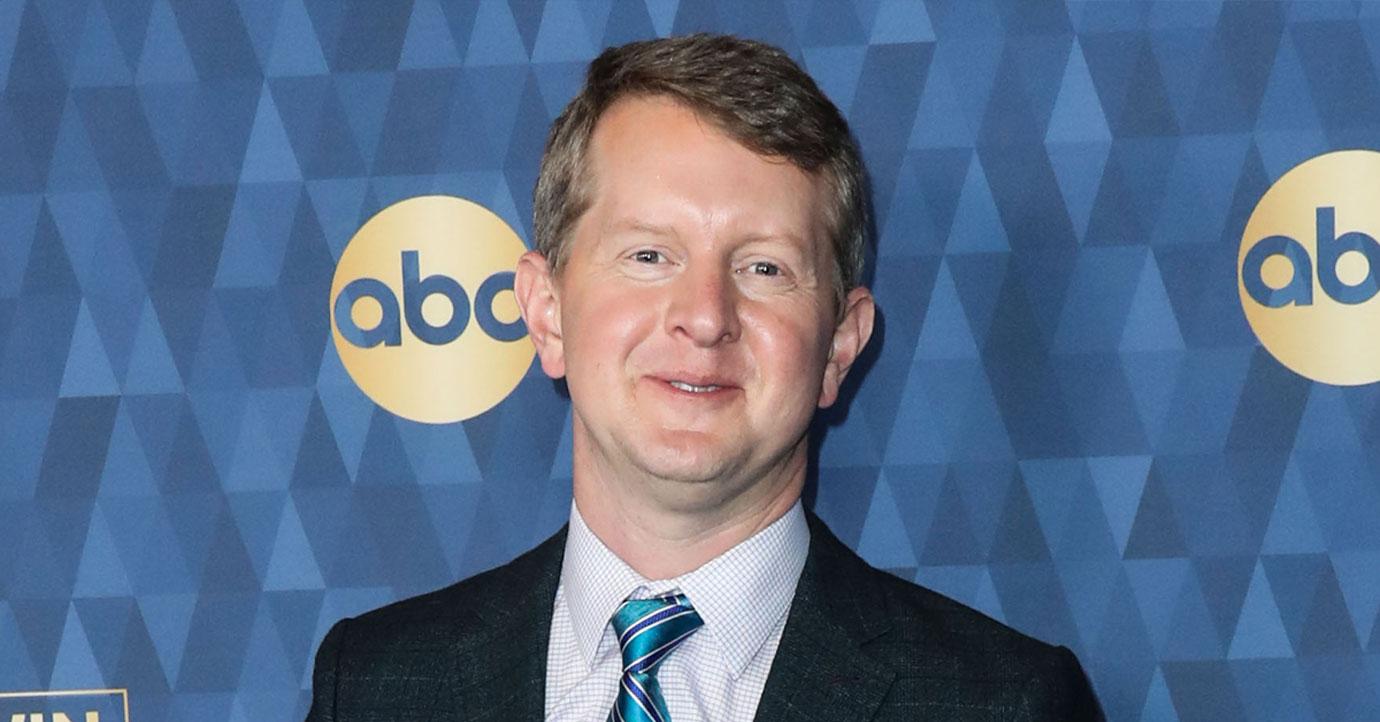 Moving forward. In late November, it was announced that Jeopardy! champion Ken Jennings would be the first interim guest host taking over for the late Alex Trebek, who passed away at age 80 from pancreatic cancer nearly three weeks earlier.
More than anyone, Jennings knows he has big shoes to fill when the show goes live again on January 11.
"Alex wasn't just the best ever at what he did," the software engineer wrote on Twitter shortly after Trebek's death. "He was also a lovely and deeply decent man, and I'm grateful for every minute I got to spend with him."
10 CELEB TRAGEDIES OF 2020: KOBE BRYANT'S DEATH, CHRISSY TEIGN'S MISCARRIAGE
Article continues below advertisement
Jennings is going to do his best to honor the TV legend. "Hosting Jeopardy! is a dream come true for Ken," says an insider of the 46-year-old, who lives in Salt Lake City, Utah, with his wife of 20 years, Mindy, and their kids Dylan, 18, and Caitlin, 14. "Alex had suggested Ken as his replacement before he passed away. So when he begins taping his live shows, he will do so knowing he had Alex's blessing."
If anyone is fit for the job, it's Jennings. He became a household name when he went on a record-breaking 74-game winning streak in 2004, which earned him a whopping $2.25 million. In January 2020, he took home another $1 million when he won the show's The Greatest of All Time tournament.
"Alex noted there was no one more worthy of taking over," adds the insider. "Ken's position may not be permanent, but there's a good chance he'll eventually land the official gig."
ALEX TREBEL CAN'T STOP SWEARING IN OLD 'JEOPARDY' OUTTAKES — SEE THE FUNNY REMARKS
Article continues below advertisement
Jennings' road to game show glory has been full of ups and downs. His father was an international lawyer, and Jennings grew up in Singapore and South Korea, where he became obsessed with watching quiz shows.
"Jeopardy! became his favorite and he studied everything under the sun to get the answers right," says the insider. "To the other kids, he was a nerd, but Ken didn't care."
Article continues below advertisement
With great acclaim came scrutiny. In 2006, Jennings shocked fans with a blog post in which he said the show was stuck in time with "the same-old same-old" format and implied Trebek was a robotic host who "old folks love."
According to the insider, Jennings said it was blown out of proportion and emailed the producers an apology. "That was Ken's first bitter taste of fame," notes the insider. "He was celebrated as a winner, then branded a loser all over social media."
Article continues below advertisement
The late host wanted to be involved in the process of picking his successor. "Alex was very ill most of the year, and it was clear he wasn't going to beat the cancer," says the insider. "No one wanted to even think about replacing him, but Trebek forced them to. He said the show must go on without him." Jennings was at the top of his list.
However, not everyone is thrilled with the choice. "A small faction feels Ken is too cocky and self-motivated to carry the torch," says the insider, noting he's also gone under fire for posting some questionable material on Twitter.
ALEX TREBEK'S WIFE JEAN SHARES SWEET WEDDING PHOTO FOLLOWING HIS DEATH
"He has a weird sense of humor and his jokes can come off as cruel. Alex has since made him see the error of his ways, and Ken's said sorry for the hurt his words caused."
Article continues below advertisement
Jennings is determined to prove he's worthy of the gig. "Ken had a heart-to-heart with Alex before he passed away, and they made a secret pact," says the insider. "Alex made him promise to keep the integrity of Jeopardy! alive, to put the audience first and be professional at all times, and of course, Jennings gave him his word."
There's no doubt Jennings has every intention of doing right by his late friend and mentor.
"Word is, Ken's vowed, 'I won't let Alex's fans or my family down,'" continues the insider. "He's matured a lot and wants to pay homage to Alex's legacy by putting out the game show he would've wanted, full of gentle humor, intelligence and warmth."