ENTERTAINMENT
Kim Kardashian Reveals She 'Lost 16 Pounds' In Order To Be Able To Fit Into Met Gala Dress: 'I Haven't Eaten Carbs & Sugar In About 3 Weeks'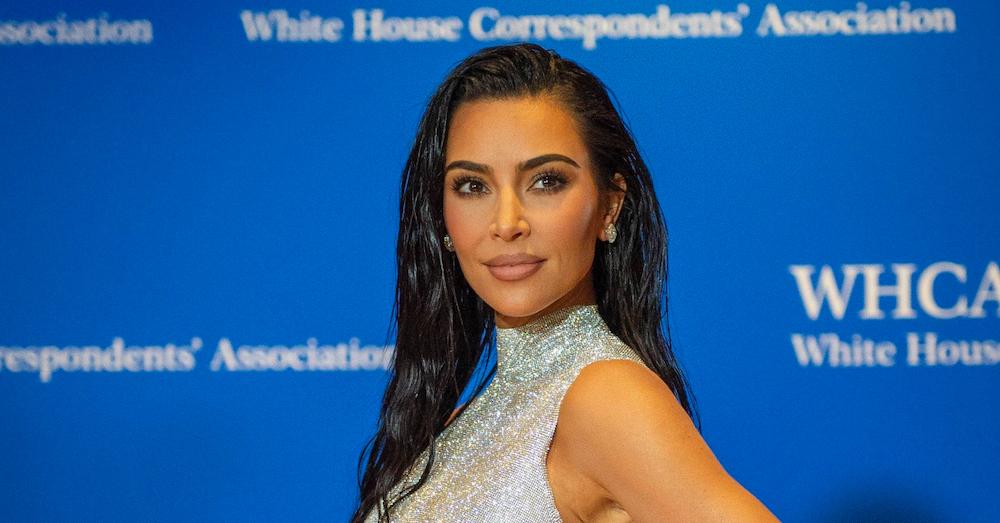 Doing it all for the Met Gala! Kim Kardashian wore Marilyn Monroe's "Happy Birthday Mr. President" dress to the red carpet on Monday, May 2, but she revealed she put in a lot of work in order to get into the frock.
"They came with armed guards and gloves. It didn't fit me. I had to lose 16 pounds down today to be able to fit this, but it was such a challenge. It was a role. I was determined to fit into it," she declared while speaking to bestie La La Anthony. "I don't think they believed that I was going to do it. Since I haven't eaten carbs and sugar in about three weeks, we're eating pizza and donuts at the hotel."
She added, "I am going to stay blonde for a while."
Article continues below advertisement
"For me the most Marilyn Monroe moment is when she sang 'Happy Birthday' to JFK, it was that look," the brunette babe told Vogue of the dress. "The idea really came to me after the gala in September last year. I thought to myself, what would I have done for the American theme if it had not been the Balenciaga look? What's the most American thing you can think of? And that's Marilyn Monroe."
Article continues below advertisement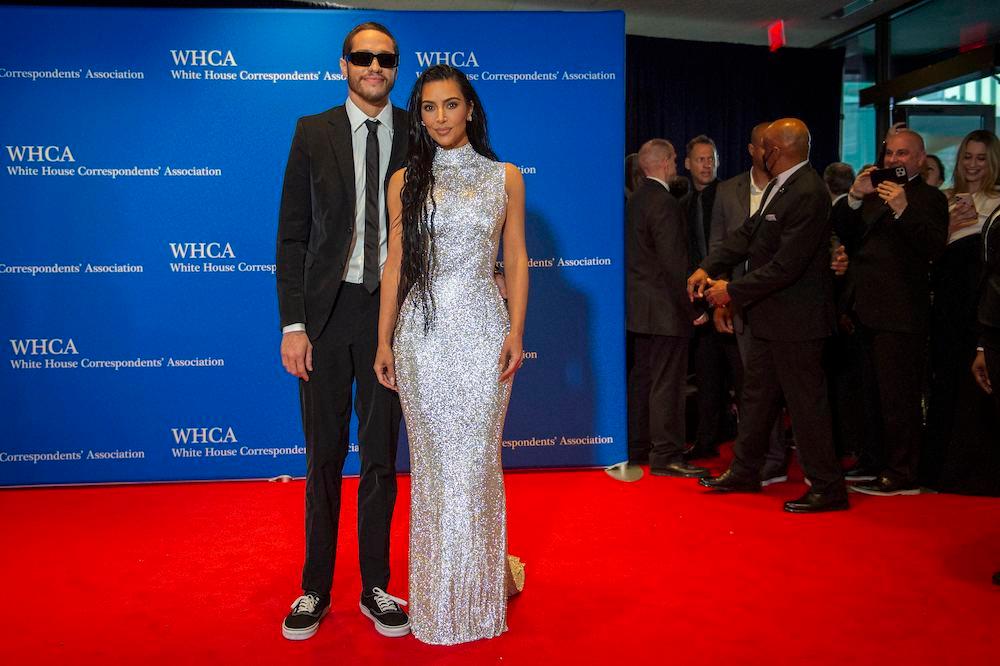 The reality starlet, 41, brought along boyfriend Pete Davidson as her date. Over the weekend, the mom-of-four brought the comedian, 28, to the White House Correspondents' Dinner. "White House din din," she captioned some chic photos on Instagram.
Article continues below advertisement
The two became Instagram official earlier this year, and during an episode of The Kardashians, the Skims founder revealed she and Davidson actually crossed paths at the 2021 gala.
"I ran into Pete Davidson at the Met and I was like, 'I am so scared. I don't know what I signed up for,'" she recalled, referring to her SNL debut. "And he's like, 'Can you read cue cards? You're good. You're good.'"