NEWS
Showing Receipts! Kim Kardashian Addresses Pete Davidson & Controversial Disneyland Photoshop Fail Rumors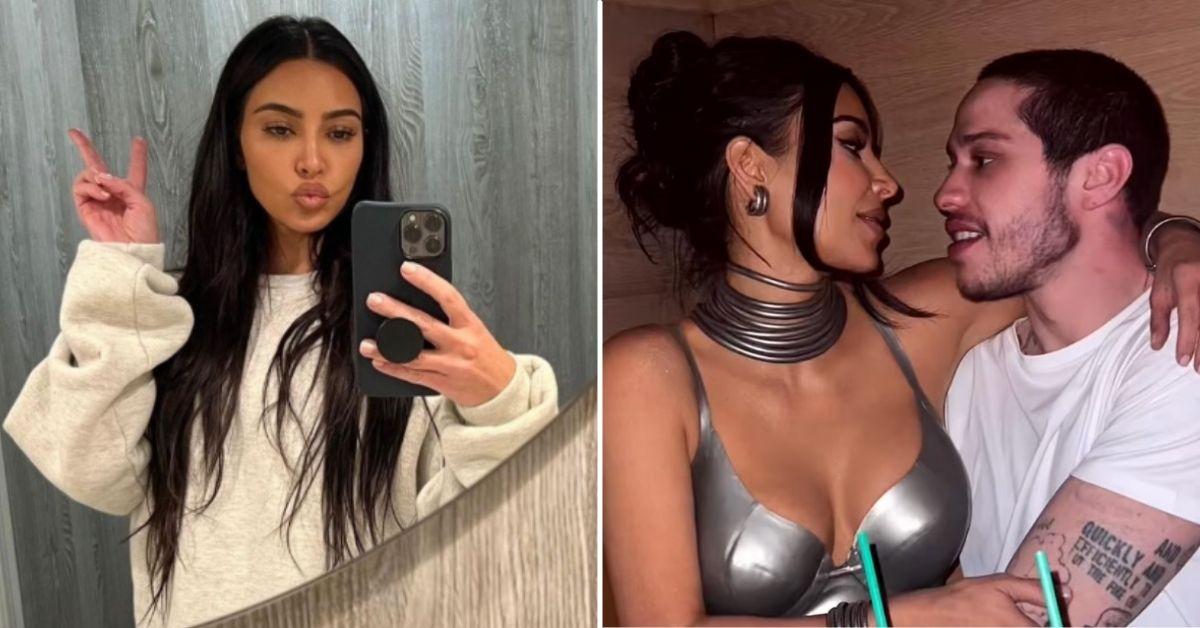 Setting the record straight!
Kim Kardashian decided to clear up some rumors while clapping back at haters accusing her of photoshop fails.
Article continues below advertisement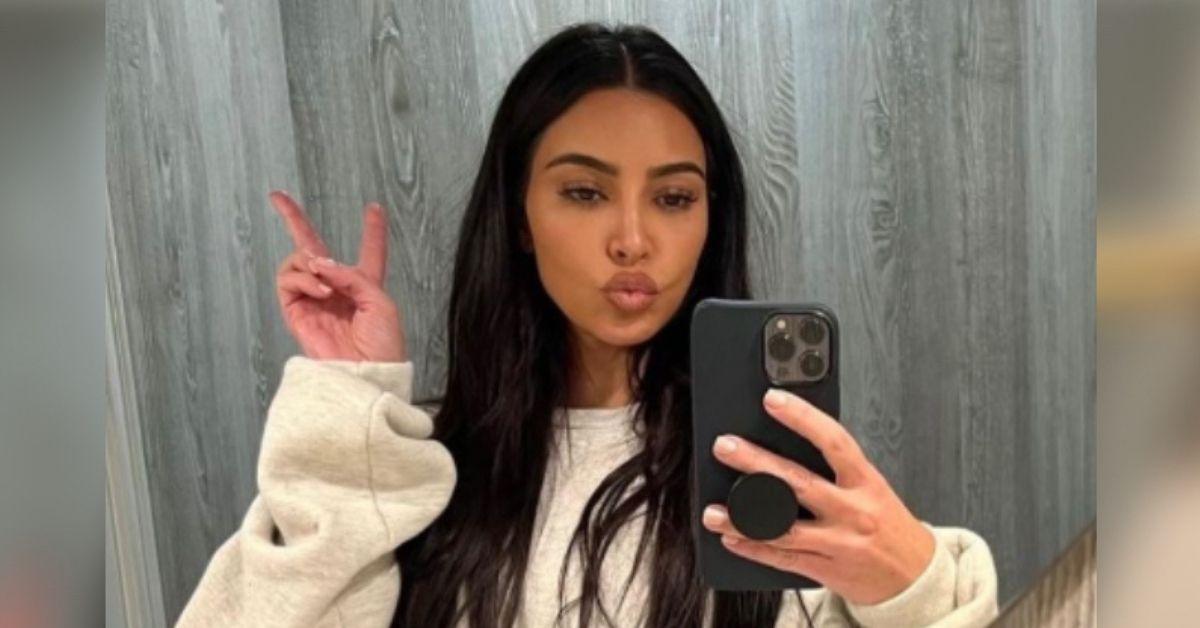 After shutting down rumors that she edited her belly button out of an Instagram photo over the weekend, the SKIMs founder, 41, decided to keep the trend going, while putting an end to more photoshop fail rumors — and she has the receipts to prove it!
KIM KARDASHIAN SASSILY SLAMS RUMORS OF PHOTOSHOP FAIL: 'THIS IS SO DUMB'
"I didn't realize how much you guys were going to enjoy my Photoshop post. If you thought that was good I have so much more... This is fun," she wrote via Instagram on Wednesday, April 27.
The Keeping Up With the Kardashians alum took then re-posted another photo that caught backlash for apparent editing, which was a snap of her and her beau Pete Davidson cuddling up to each other over dinner.
After posting the initial photo earlier this month, fans quickly pointed out that Pete's jawline looked edited, and accused Kim of altering the image.
Article continues below advertisement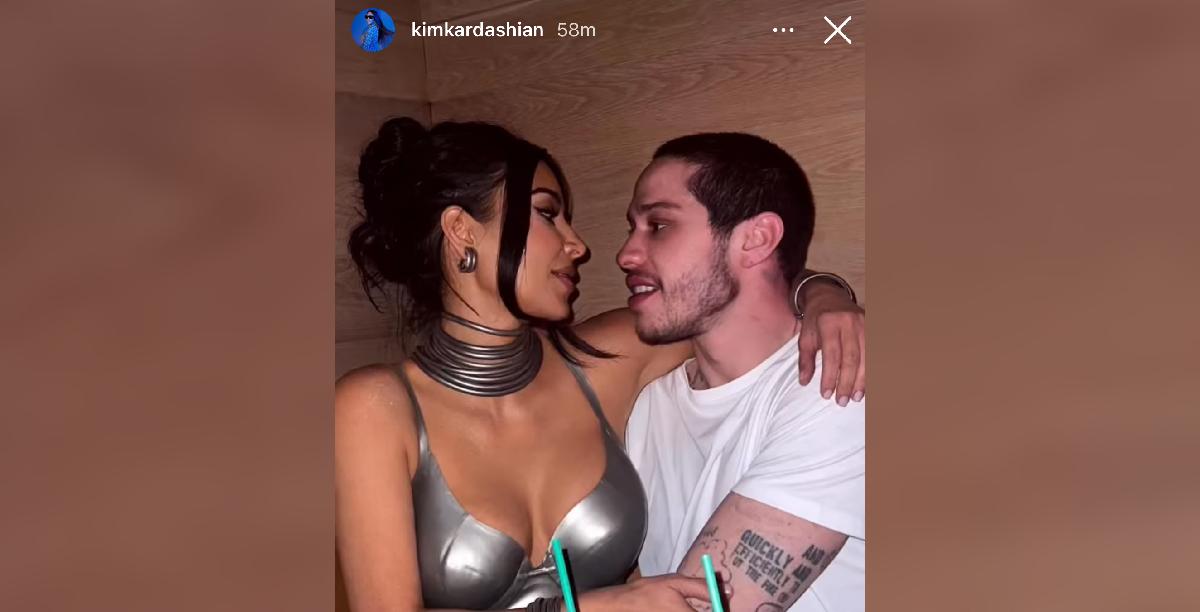 But in Wednesday's Instagram Story, Kim clarified that the picture was actually a live photo, making it impossible to photoshop.
Instead, she credited Pete's sharp jawline to the way he was posing in the photo.
"I guess Pete''s jawline is snatched!!! 😂 Snatched to the point u guys thought I photoshopped it!!! One pic he's laughing in mid convo!"
"How do you photoshop a live photo? Asking for a friend..." she sassily wrote alongside the original live photo, which showed the pair leaning in for a kiss.
Article continues below advertisement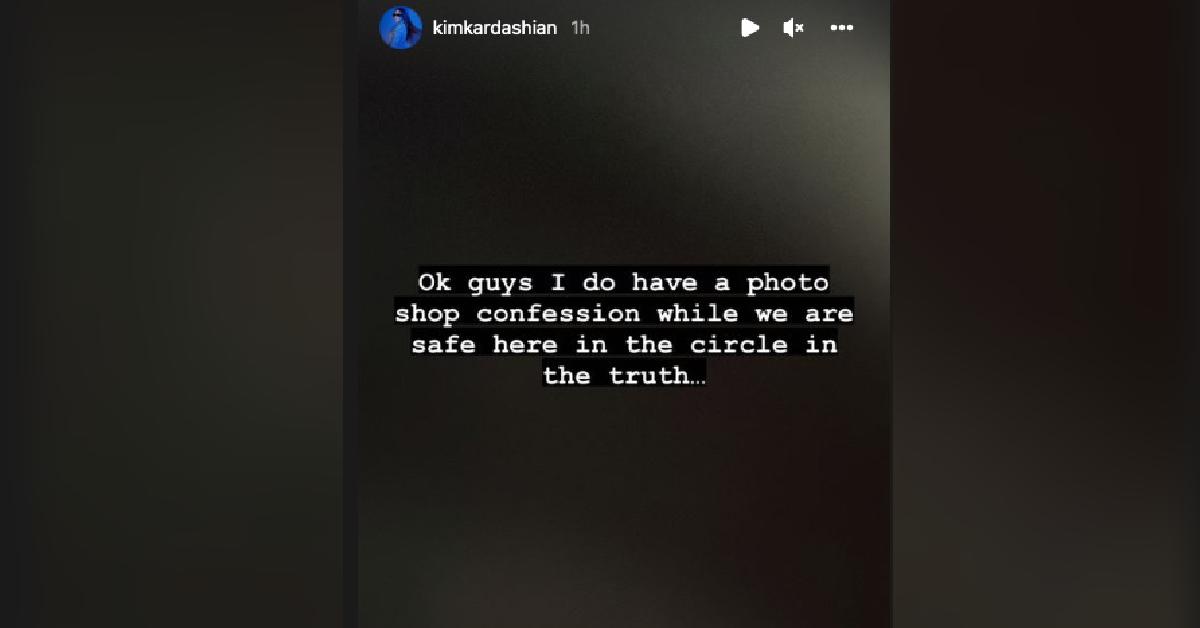 Article continues below advertisement
She went on to share a screenshot of the headline-making photo of Khloé Kardashian's daughter True, who was photoshopped onto the body of Kylie Jenner's daughter Stormi in a series of Disneyland photos Kim's 4-year-old, Chicago. (Khloé recently admitted the photo was the product of a photoshop blunder.)
"Ugh this one needs some serious explaining," Kim wrote on Wednesday, before adding: "OK OK sooooo you know I am all about my aesthetic! And my IG grid is pink and blue lately. Isn't it so cute and well planned out!"
"The original pics were Stormi," Kim confessed in her Story. "However I asked @kyliejenner if I could post them and she said 😭 she wasn't really feeling posting at the moment and so I respect that! But it wasn't going to mess up my IG feed. Chi [Chicago] was wearing pink and it matched perfectly 💕"
"It wasn't the aesthetic I was going for and I can own up to that!" Kim wrote while justifying her decision. "You know how much a good aesthetic means to my soul And I will be damned if Kylie will ruin that for me and mess up my IG grid. So thank you True for taking one for the team!"
"I didn't think it would be that big of a deal if her own mom questioned if I snuck her to Disneyland for the first time."