COUPLES
Kourtney Kardashian Teases More Chaotic Sin City Wedding Moments: 'A Week In The Life'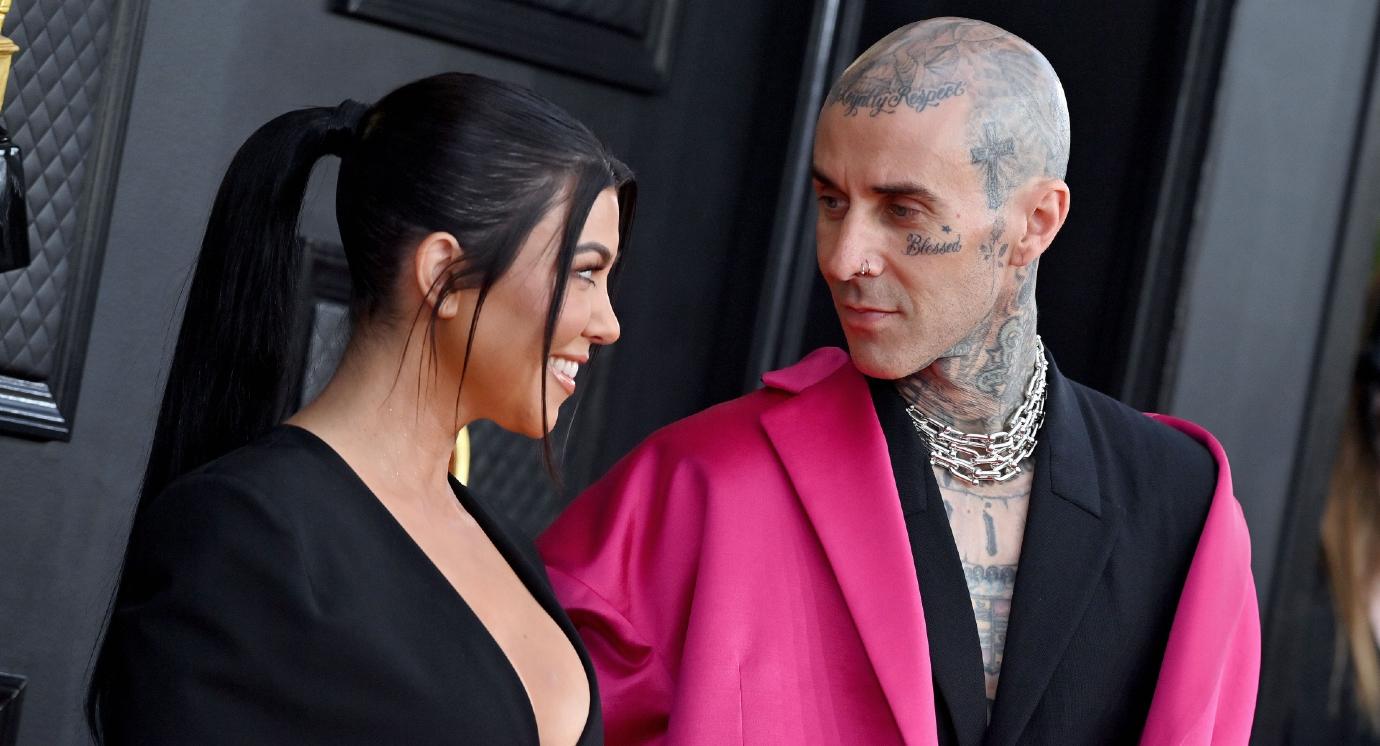 Kourtney Kardashian is still on cloud nine from her Las Vegas nuptials with now-husband Travis Barker.
The lovebirds — who haven't been able to keep their hands off each other since going public with their relationship last year — recently got hitched in Sin City while they were in town for the 2022 Grammy Awards.
Article continues below advertisement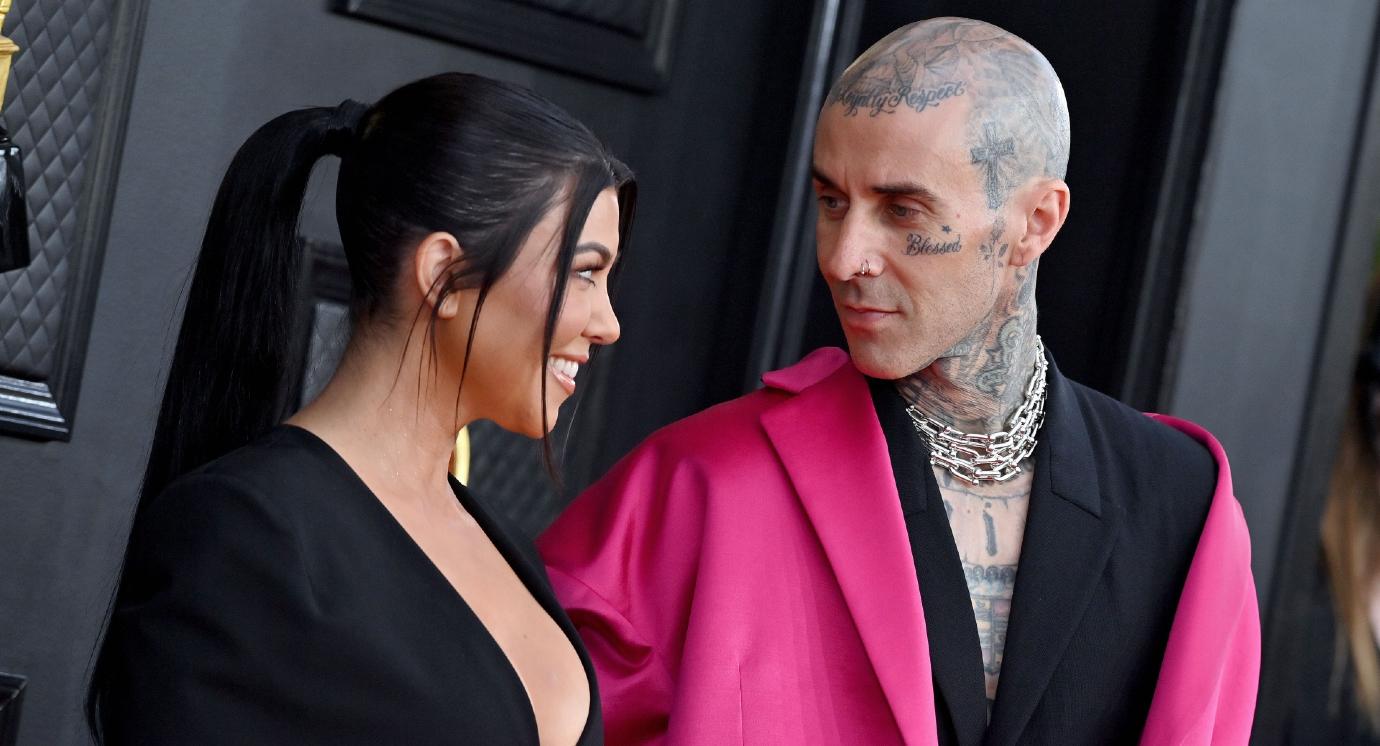 Article continues below advertisement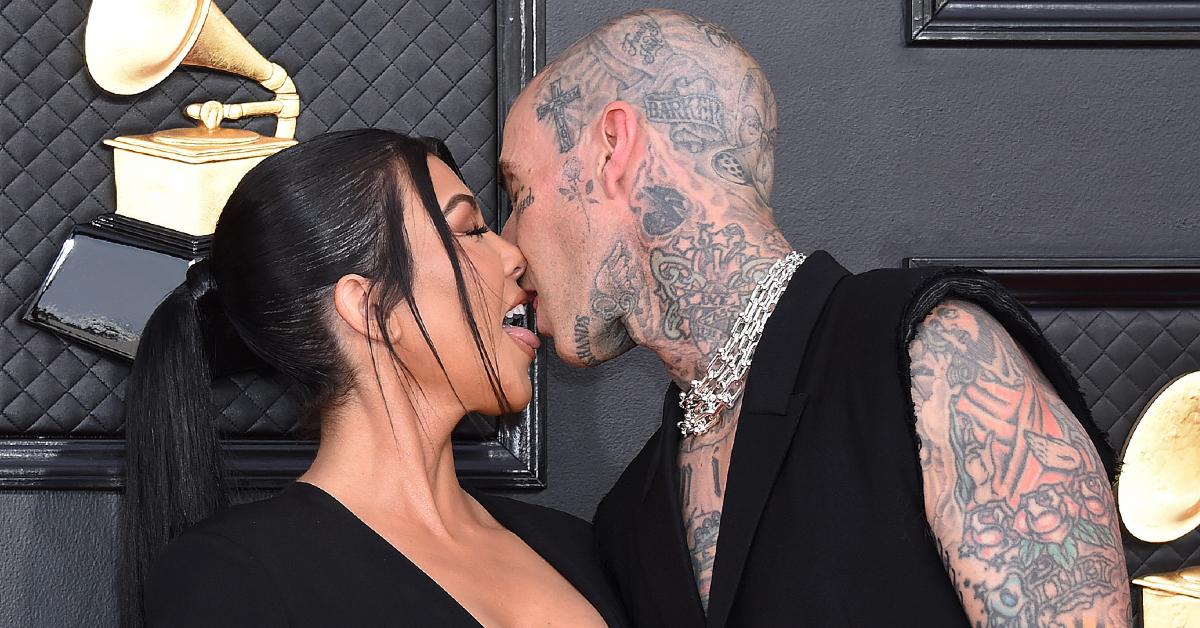 MORE ON:
Kourtney Kardashian
The image was followed by pics of Kardashian and her rocker beau attending a Camp Poosh event in Palm Springs for the TV personality's lifestyle brand, including a snap of the couple making out while clad in Poosh merch.
The Instagram post — which was captioned "week in the life 💒🧡⛺️☯️🌴🍵🥤," also featured pics from a hotel room at the Chateau Marmont in Hollywood, a photo of a restaurant called Naked Ramen, as well as cute snaps of the newlyweds sipping on a shared smoothie together.
Kardashian — who shares three kids with ex Scott Disick — finished off her post with another shot from their very eventful time in Vegas, including a sweet photo of Barker holding on to her as they drunkenly walked down a hotel hallway while sporting matching, all-leather outfits following their wedding ceremony.
Article continues below advertisement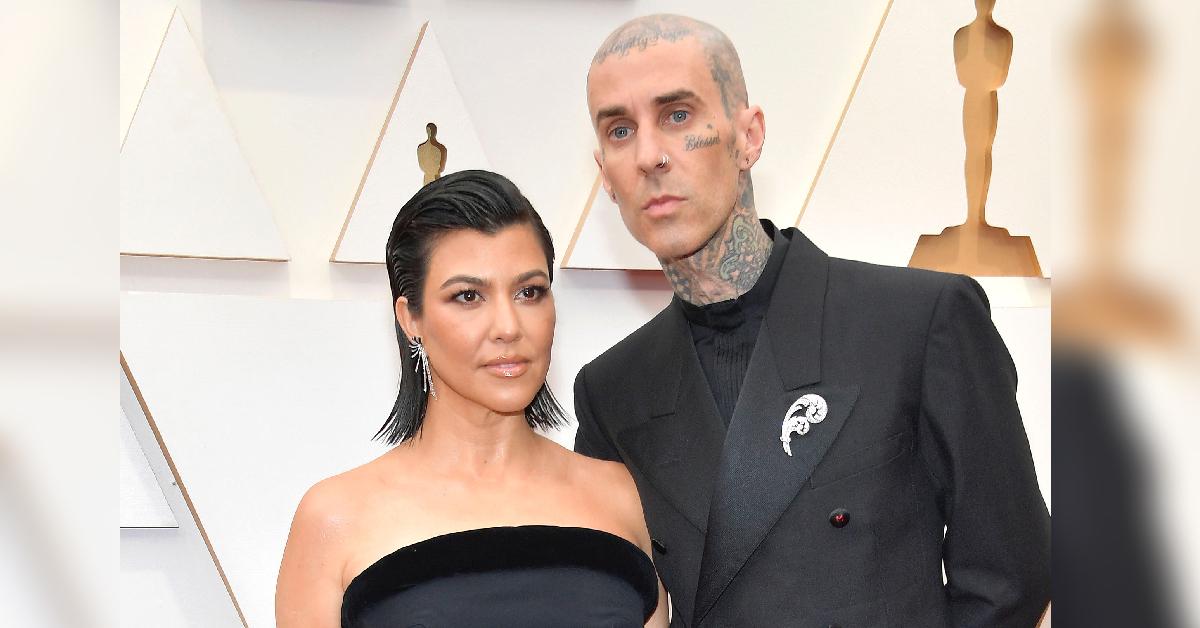 "Well it's not called fake married," she told the TV host during an appearance with her famous family members on Wednesday, April 6, explaining, "There was no, like, possibility to get a marriage license at that hour."
"We asked like five times, what do we have to do to make this happen. It was 2 am and they were like, 'It opens at 8 o'clock,'" Kardashian recalled. "We just did it anyway, it's what's in the heart."