NEWS
Surveillance Video Reveals Shocking Details Of The Shooting Of Lady Gaga's Dog Walker & Theft Of Her French Bulldogs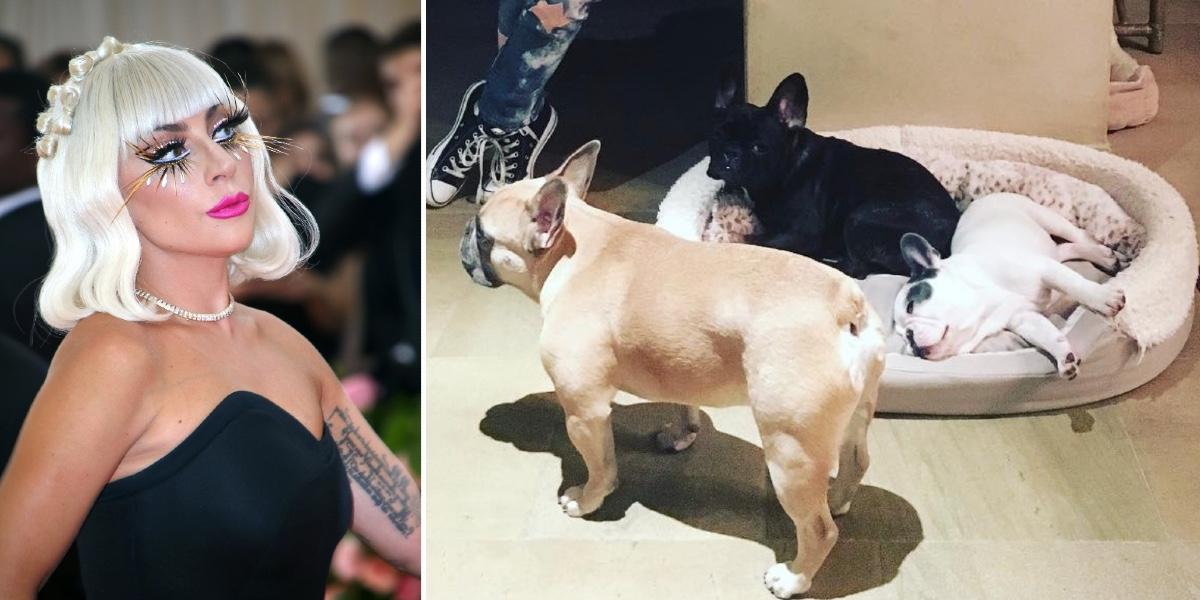 Horrifying video surveillance has surfaced showing the moment Lady Gaga's dog walker was shot and two or her three French bulldogs were stolen on Wednesday, February 24, in Los Angeles.
Article continues below advertisement
Article continues below advertisement
Taken by a camera from a neighbor's home on West Hollywood's Sierra Bonita Avenue, the shocking video, obtained by TMZ, shows a white sedan rolling up on Ryan Fischer and two men wearing baseball caps getting out of the backseat. One man can be heard saying, "Give it up" as he cocks a gun.
The 30-year-old can be seen putting up a fight, screaming for help and yelling for Koji — one of the dogs — before he is shot in the chest four times. As he collapses on the sidewalk, the thieves pile back into the car with Koji and another one of Gaga's dogs named Gustavo. The third dog, named Miss Asia, escapes and runs back to Fischer.
Article continues below advertisement
The victim was reportedly conscious when first responders arrived on the scene, but he had to be rushed to the hospital as he was struggling to breathe. He is now said to be "recovering well" after being ambushed. Miss Asia was recovered by authorities.
Article continues below advertisement
PROUD PET PARENTS: JENNIFER ANISTON, PARIS HILTON, HUGH JACKMAN & MORE
The pop star is offering a $500,000 reward, "no questions asked," to anyone who can return her beloved pooches, according to Daily Mail but former FBI Agent Frank Montoya Jr. slammed Gaga's decision. He told the outlet her reward has not only put the LAPD's investigation at risk, but opened up a market for criminals to start stealing celebrity dogs and returning them for high ransoms.
Article continues below advertisement
Fischer had been watching the "Bad Romance" singer's dogs while she's away in Italy filming the new Ridley Scott movie Gucci, alongside Jared Leto, Al Pacino and Adam Driver.
Article continues below advertisement
A close friend and former client of the animal handler told Entertainment Tonight that Fischer, who moved to Los Angeles four years ago specifically to walk Gaga's pets, "would literally lay down his life" for those in his care.
"[He was] incredibly close to them. Incredibly," Dr. Fred Pescatore said. "It's just heartbreaking and I know he must've been absolutely trying to protect them. He would literally lay down his life for any one of our dogs."
TMZ was first to obtain the video surveillance of the crime.