NEWS
Lea Martinez On Discovering Her Authentic Self Through Streaming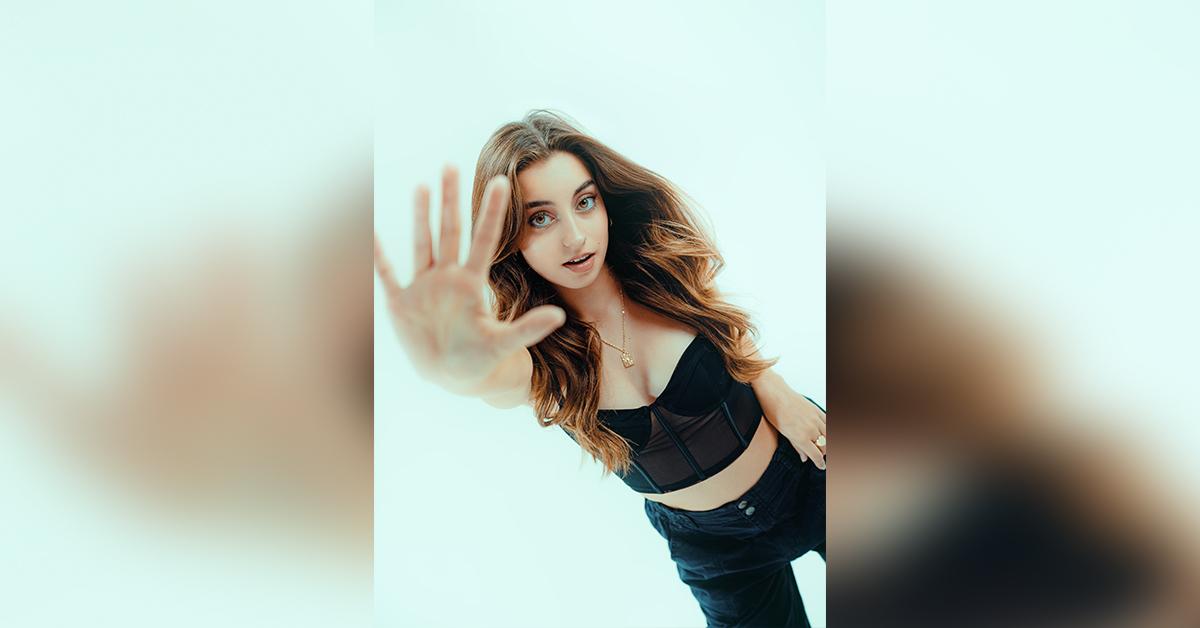 Every influencer has a thing that launches them into the influencer stratosphere. The thing that gets the likes, comments, and views counter to keep counting until, eventually, they catch the attention of brands. For Léa Martinez, it was a lightsaber transition video.
"My first viral lightsaber transition video had around 40 million views, and it just took off," she says. "So I started doing more lightsaber videos, not knowing I could reach this huge Star Wars community on a platform like TikTok."
A fan of Star Wars, Léa was elated that she was able to join the community, eventually solidifying her place in the niche by starting to cosplay as Star Wars characters. While her popularity on the platform allowed her to earn an income in the process, it did come with a downside.
"I started social media on a high hill, with a viral video, and it got me caring more about what everyone else wanted and believing that I need to give them what they want," she explains. It didn't help that the content performing the best on the platform, the cosplays, wasn't all she wanted to explore.
"On TikTok, whenever I try to branch out into posting gaming stuff, it never goes well," she says. "When I post cosplay, it'll instantly go viral. So on TikTok, I have the persona where I just stick with cosplays."
Article continues below advertisement
To be able to pursue more of her interests, Léa Martinez turned to Twitch. With more than 2.7 million users present on it at any given time, according to 2021 data, Twitch is one of the biggest video platforms in the world and certainly the biggest live streaming platform. It's the online home for people who want to find community and share their love of anything from video games to body painting, from chess to politics. Twitch is also a decidedly different place than TikTok.
"You're just playing video games, talking to chat, and having a good time being your authentic self," Léa Martinez explains. "With other posts on social media, people can perceive you in a certain way and make their assumptions. But you can joke around when you're on stream, and people get a taste of your personality."
Letting her followers get to know her and interact with her proved to be one of Twitch's biggest draws because it allowed her to grow a community naturally and authentically. Of course, it being the digital world, she had to set some rules to ensure that everyone felt welcome and that people don't just casually offend other people, but that too turned into a great litmus test for who would fit in and who wouldn't.
"The thing with Twitch and streaming is that it's life, so you have to be mindful of what you're doing and what you're saying," Léa Martinez explains. "It just makes you think about the person you are to ensure you are voicing yourself correctly and you don't offend a certain community."
Growing a community and genuinely interacting with it might just be the most rewarding side of streaming, but that doesn't mean that live streaming isn't without its drawbacks. Gender discrimination is a real-world problem that sadly presents in digital spaces, too, especially on websites and platforms with a social component.
"I constantly preach against gender discrimination because being a female streamer, you get harassed and oversexualized, and there's a stereotype that every comes easy to us based on our looks," explains Léa Martinez. "So when I started streaming, I was very much concerned with what I'm wearing to avoid being sexualized because I wanted people to just love me for me."
Eventually, Léa Martinez realized that she was doing Twitch for her own happiness and as her own creative outlet. She could do it wearing whatever she liked.
These days, Léa Martinez can reap the rewards of investing her time and energy into creating a Twitch community that she believes is the best community around. They raise funds for charity, help one another with their mental health problems, and enjoy sharing their hobbies and interests – something she'd like everyone to have for themselves.
"I see so many girls who are discouraged from going on Twitch because they're afraid of being bullied by men," Léa Martinez concluded. "I've also seen men afraid to go on platforms that are mostly geared towards women because they're afraid of being judged by other men. I wish it was fair and equal for all people who want to succeed. If you want to do something, then just do it."