NEWS
Leverage The Impact of Influencer Marketing For Business Growth With Runway Influence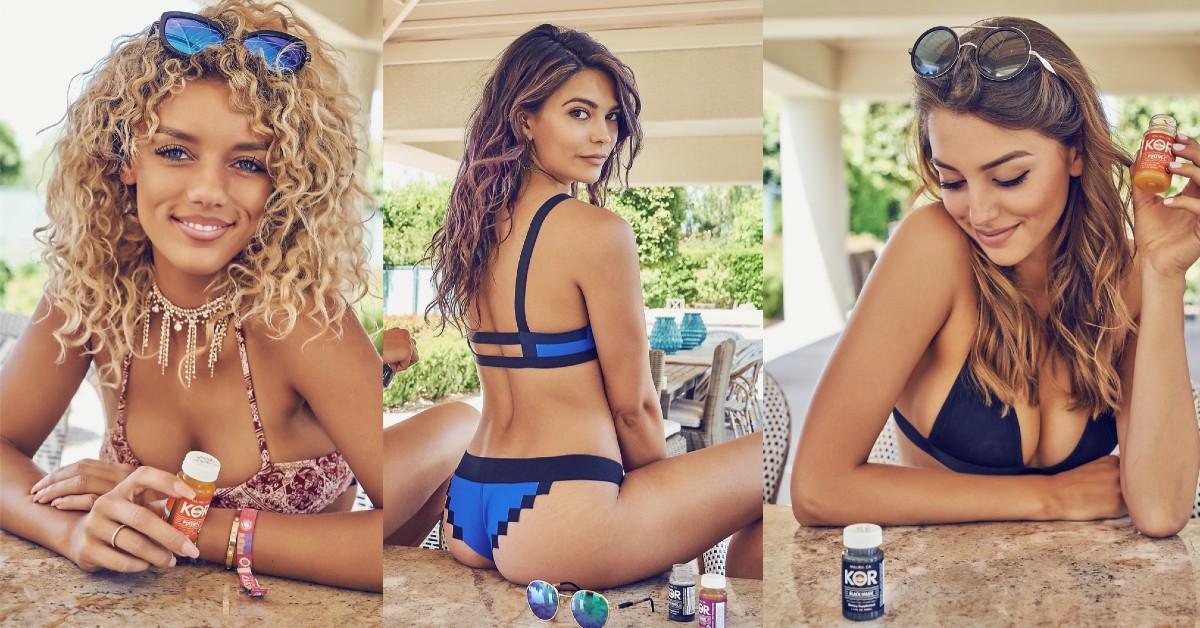 Gone are the days of blindly investing in mass media advertising with no guarantee of results. Today, influencer marketing is a highly sought-after tactic in the digital marketing world, and for good reason. Collaborating with reputable social media celebrities and influencers can help businesses achieve higher brand recognition, engagement, and sales by reaching their intended audience. At the forefront of this industry is Runway Influence, a Los Angeles-based influencer marketing agency working with some of the world's most prominent models and influencers.
With a global network of today's most celebrated models, celebrities, and influencers, Runway Influence has a vast knowledge of social media branding and marketing, allowing them to amplify a brand's message, extend its reach, and elevate its image. From the likes of Candice Swanepoel, Sara Sampaio, Alessandra Ambrosio, and Emily DiDonato, Runway Influence prides itself on being a top influencer marketing agency with personal relationships with all of its partnering model influencers. This high-level insight into the influencers they work with enables them to connect brands with top-tier talent who genuinely care about the product they are promoting, resulting in meaningful, long-lasting relationships with their target demographic.
Article continues below advertisement
The agency's clients range from established brands like Adidas, McLaren, and TikTok to up-and-coming tastemakers like Talentless, Path Water, WildFox, and Joah Brown. Runway Influence offers a range of services, from brand development and influencer marketing campaigns to account growth and influencer engagement.
Top talent aside, what sets Runway Influence apart from other influencer marketing agencies is the personal touch they bring to each campaign. The brand doesn't just hire agency-signed models and high-end influencers. Instead, they hire people they love collaborating with and want to ensure everyone has a great experience, whether it's their clientele or their influencers. They personally curate every piece for every single campaign as they know that marketing is not "one size fits all" for any entity.
The company's innovative spirit shines through right from the brand's conception. A few years ago, the agency's founder noticed that models were transitioning from making money through walking runways and editorials to making money through social media campaigns. Friends in the apparel industry were no longer just reaching out for event production and staffing but were asking to find model influencers to post photos of their clothing on Instagram. With Instagram becoming a ubiquitous marketing tool, the founder saw an opportunity to connect brands with top-tier talent and help both parties succeed.
"Technology is ever evolving, and we plan to go wherever it leads us—as long as it's something we can be proud of," the founders explain. "Digital and social media marketing is at the core of business development today. Let's wait and see what it looks like tomorrow."
Article continues below advertisement
This vision has carried RWI through some tough times, from teething problems during its early days to the COVID pandemic. The latter actually forced a mindset shift, making the RWI team more flexible and creative during trying times. As the CEO explains, "Being flexible and pivoting rather than throwing in the towel when times get tough is a major factor for success. If you can turn a problematic situation into an opportunity for yourself and others to grow, then success will surely follow."
Runway Influence has been very successful since its inception 7 years ago. As a forward-thinking entrepreneur, RWI's founder has always been ahead of the times when it comes to technology and real-life applications. RWI was born when the founder noticed how models were transitioning from making their money through runway and editorials to making money with social media campaigns. With increased digitization, more people had also joined Instagram, making it the perfect marketing tool in everyone's pocket.
The early days were full of uncertainty and adversity. As a sole proprietor, RWI's founder did everything alone and was constantly being told "no." Being young and inexperienced didn't help either. Many people the CEO trusted took advantage of their lack of boundaries and exploited the situation. With time, however, they learned how to take the losses graciously and move forward. They also learned how to set boundaries and build a capable team. This has contributed greatly to the brand's success.
At the core of Runway Influence is a team of creative collaborators you won't find anywhere else. They hire people they love to work with to ensure everyone has a great experience when partnering with them. This unique approach to influencer marketing sets Runway Influence apart from the competition, and it's one of the reasons why they've become a leader in the industry.
Article continues below advertisement
"One of the main goals of advertising and marketing is to craft and deliver convincing messages to targeted markets," RWI's founder explains. It's no longer just about posting a picture of a brand; it's about showcasing it in its full glory through stories, reels, and video posts. What better way to do this than by hiring a group of gorgeous models with a receptive social media audience who aspire to be just like them?"
Over the years, Runway Influence has established itself as a marketing agency that tells authentic stories that organically appeal to the right audience. The brand has had success working with brands in various industries, from apparel to beauty and pharmaceuticals to automotive. They are currently working with some of the biggest and most prominent plastic surgeons in the US, some of the most innovative brands, such as Path Water, and some of the hottest liquor companies, such as El Silencio Mezcal.
RWI has expanded its services to Europe, Canada, and Asia. The brand adds new models, celebrities, and influencers to its roster daily, ensuring every client is matched with the right person to partner with in their social media marketing efforts.
"Getting to be a part of someone else's success story is a great feeling," RWI's founder shares. "On top of that, being able to partner with companies that do incredible charitable outreach for the world and getting the opportunity to see how our partnered marketing efforts have the ability to really transform an entire philanthropic foundation is a remarkable feeling."
With its extensive social media branding and marketing knowledge and its global network of celebrated models, celebrities, and influencers, Runway Influence is a partner brands can trust to help them reach their full potential.