COUPLES
'Relationships Are Hard': Luke Evans & Rafael Olarra Split After Nearly 1 Year Of Dating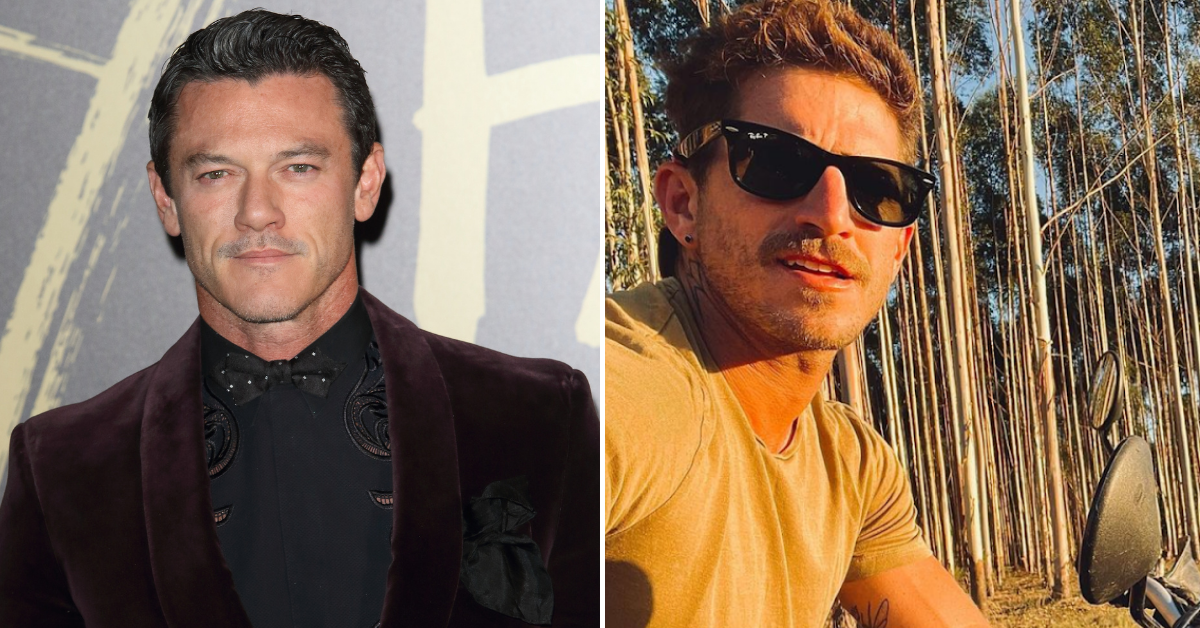 Actor Luke Evans and his boyfriend, Rafael Olarra, have sadly broken up less than a year after they went public with their relationship.
"It is what it is," Evans said while confirming the news.
Article continues below advertisement
However, there has been speculation about their relationship status for some time now. The couple unfollowed each other on social media in October 2020, and Evans deleted pictures of Olarra on Instagram. After the rumors kept swirling, they refollowed each other.
Article continues below advertisement
Evans and Olarra initially went public with their relationship in February 2020, but it's believed they got together during the summer of 2019. At the time, Evans shared a video of the couple on a vacation in Hawaii and wrote: "He loves my welsh humor …. no, honestly!! He does!!"
Olarra appeared often on Evans' social media page before they confirmed their relationship.
Even though Evans is now single, he revealed he wants to become a parent sometime soon. "I thought about it many times and as I get older I'm thinking maybe I should get on and do it. I don't want to be an old dad … but I would like to be a dad," he said. "There's a lot of satisfaction to passing on your experiences and rearing a strong, open-minded, kind, respectful human being who can go out in the world and do something good."
Article continues below advertisement
Evans posted a statement via his Instagram Story about his relationship.
"Just to be very clear, no one, I repeat, no one, knows what is going on in my personal life apart from me," he wrote.
"A simple one word comment made in an interview does not give gossip magazines anything more than that," he added. "If they choose to create sensational stories about my personal life, that is their choice, they wanna get hits to their page, I get it."
Article continues below advertisement
"But the truth is, they know very little about what's really going on in my life," he said. "Relationships are hard, breakups are hard, and nothing is black and white. Love is a complex animal."
Article continues below advertisement
Although the Beauty and the Beast actor is normally private about his personal life, his sexuality is something he has been candid about throughout his career.
"When people did find out I was gay, there was a lot of stuff written saying I was hiding it, and I wasn't … [being gay] is not a big issue, and it's never going to be a big issue for me," he said.
We're sad to see these two part ways.