NEWS
Banned! Madonna Reacts To Being Mysteriously Blocked From Instagram Live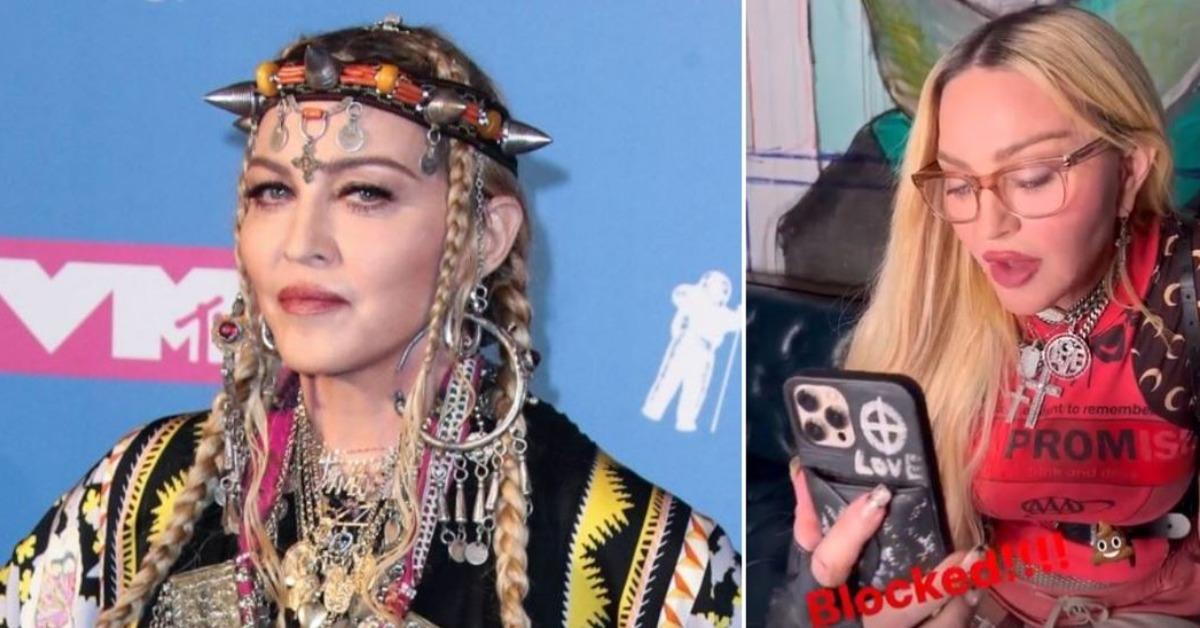 Madonna caught a block! The Queen of Pop was surprised to find she was banned from using Instagram Live when trying to sign on for a late night chat with Sickick, who she collaborated with for her recent track "Frozen on Fire."
The "Vogue" singer quickly took to her Instagram to record her reaction and apologize to fans who were looking forward to their talk.
Article continues below advertisement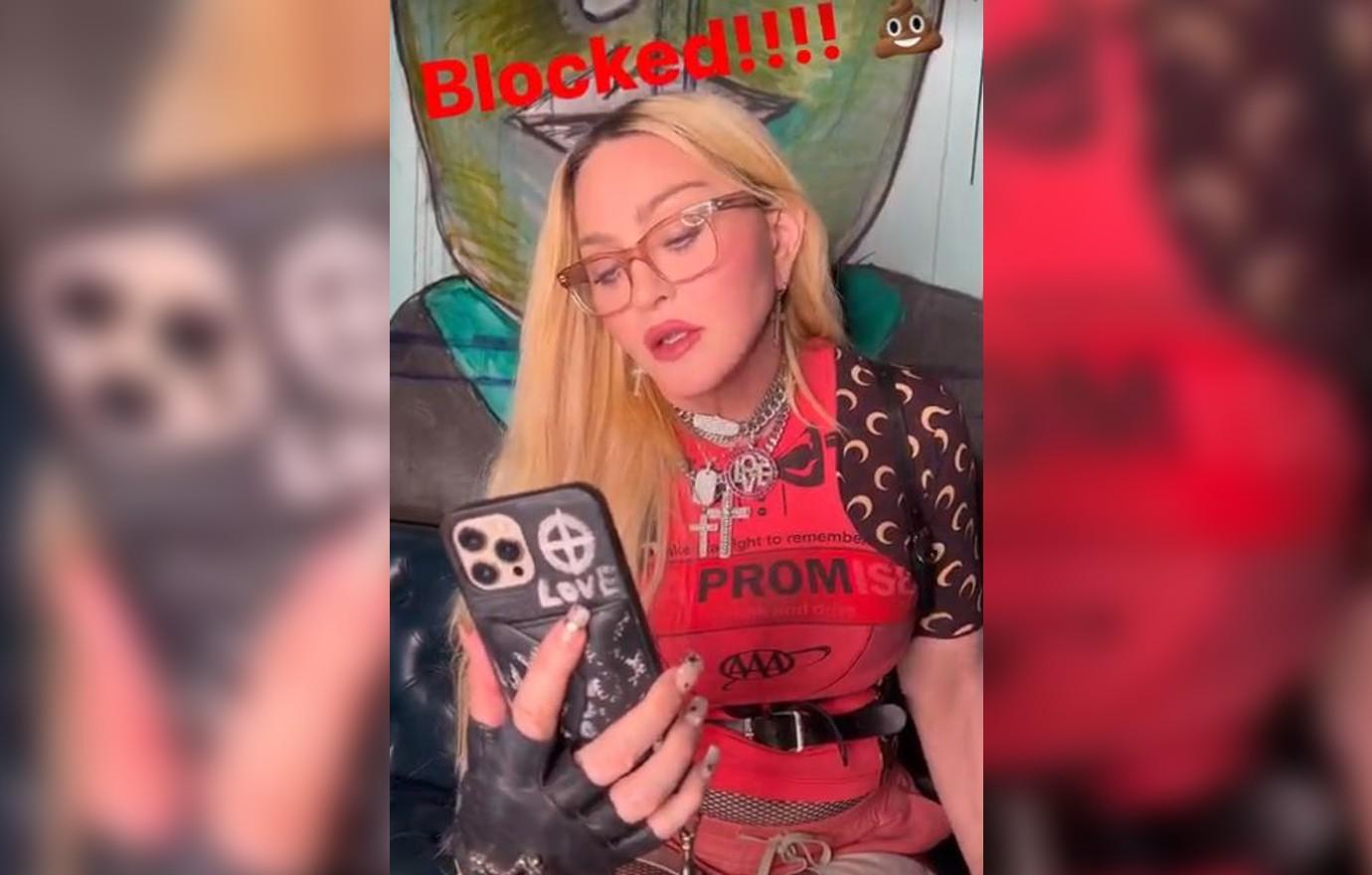 "We're blocked from live?" she said in a video clip posted to her Instagram. "What's happening? I've never worn so many clothes in my life."
Madonna's assistant read off the message, "We want Instagram to continue to be an authentic and safe place for inspiration and expression," to which the pop star replied, "I'm speechless."
The songstress also shared several more clips to her Instagram Story of her speaking to Sickick on a call explaining the puzzling situation.
CREATIVE FREEDOM? MADONNA DEFENDS CREEPY NUDE NFT OF HERSELF GIVING BIRTH FOLLOWING BACKLASH
Article continues below advertisement
"They're being very mysterious about why," she told the artist. "I don't know why. They're not giving me a reason. It's like a bureaucracy inside of a computer."
"I haven't done anything crazy. Not this week anyways," she joked, likely referring to her past issues with the social media platform after sharing scantily clad lingerie photos. "It may have been a delayed reaction to my NFT's from last week, but I'm not really sure."
As OK! previously reported, Madonna recently teamed up with Beeple for an erotic NFT collection titled "Mother of Creation" featuring full frontal animated videos and snapshots of the "Like A Virgin" singer graphically giving birth to trees and robotic insects.
It hasn't been confirmed if this is the content Instagram is flagging to support their ban or if it's her regular habit of posting nearly nude snaps.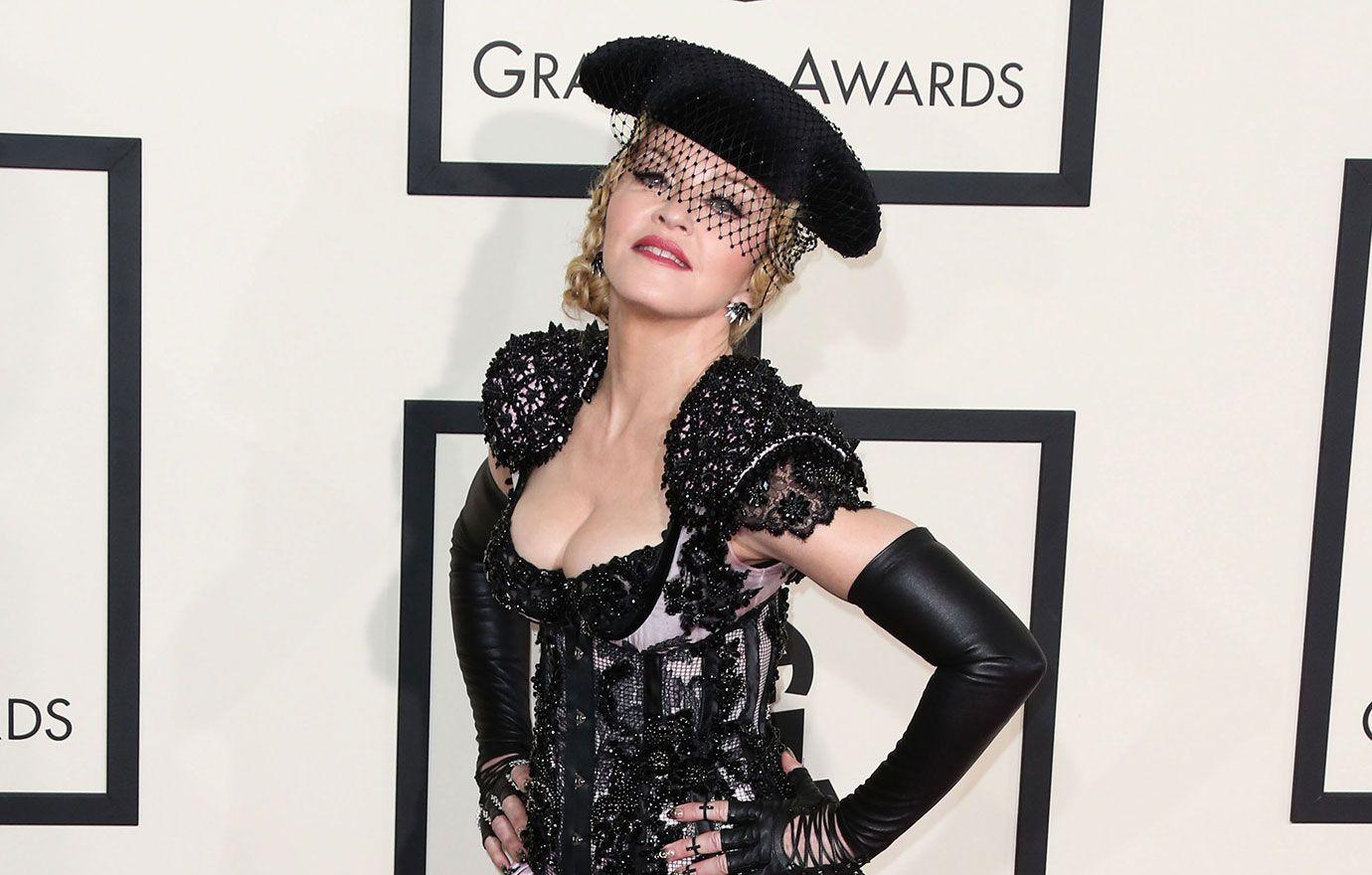 Having tried everything to understand the issue, Madonna finally apologized to fans for the unexpected delay.
MADONNA GETS COZY WITH MALUMA AFTER GIVING SINGER A STEAMY LAP DANCE AMIDST BREAKUP WITH AHLAMALIK WILLIAMS
"I just want to take this opportunity to say to anyone who has been waiting for us on Live on Instagram, that we are not holding things up and we're sorry," she explained of their ongoing technical difficulties. "I'm sorry to let everybody down. I was really looking forward to this."
Madonna then joked the ban isn't going to be forever because she is going to go back in time and "pledge allegiance" to the censorship people at Instagram.
It is unclear when the ban will be lifted or if she'll be returning to Instagram Live in the near future.