'God Loved Her So Much': Maria Menounos Announces Heartbreaking Loss Of Her Mother After Long Brain Cancer Battle
Maria Menounos is mourning the loss of her mother, Litsa, who died over the weekend after a battle with brain cancer.
Article continues below advertisement
"RIP mom. 💔 God loved her so much he took her on greek easter," the 42-year-old shared on Instagram on Sunday, May 2. "Christ is risen mom," she added in Greek.
Article continues below advertisement
Fans and friends took to the comments to offer their condolences. "RIP ❤️ sending you and the fam so much love light and prayers. 🤍✨," Nikki Bella told Menounos.
Article continues below advertisement
"I'm so sorry for your loss!! Sending you and the family so much love and prayers!!!! 💛🙏🏼," Brie Bella said. Zoe Saldana wrote, "We send you so much love. Our deepest condolences Maria."
"Maria, there are no words. Only love. To you and your entire family. I'm so sorry and I am here if you need anything. All my love," RuPaul's Drag Race judge Ross Mathews, whose mother passed away last year, wrote.
Article continues below advertisement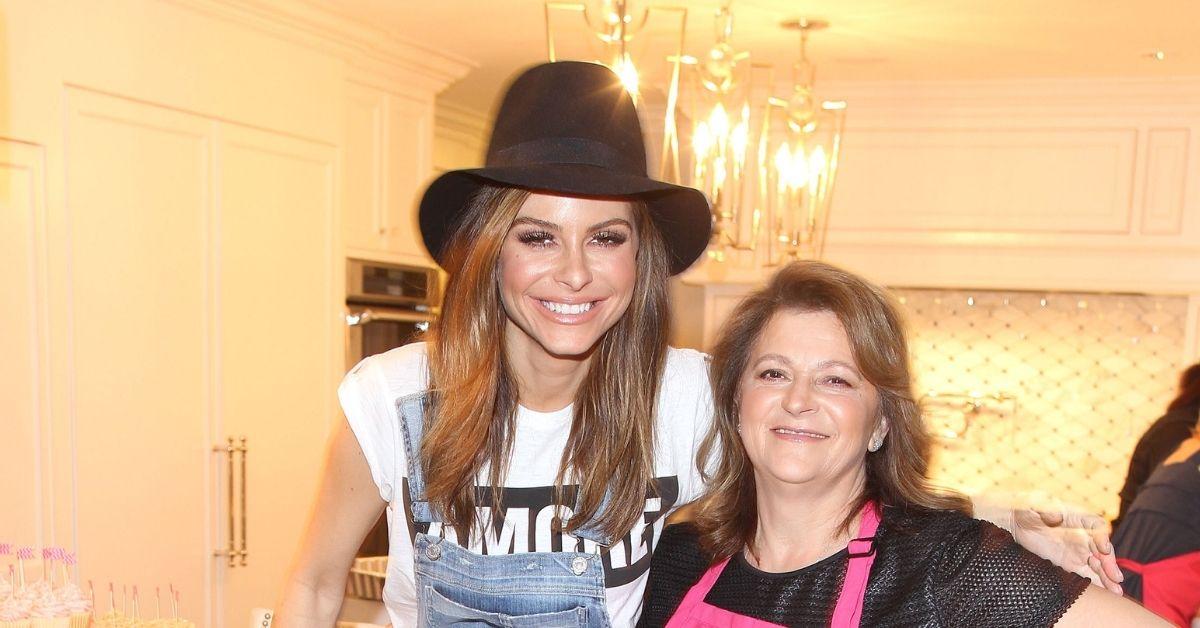 Article continues below advertisement
Litsa had been battling recurring stage IV brain cancer since 2016 and last year overcame COVID-19. "Monday before Thanksgiving, my mom had her regular appointments at Cedars for her brain cancer. So she had her MRI, she had her infusions. We got some not some not-so great news on Monday, November 23, that my mom's brain tumor was growing," Menounos previously shared in December on her podcast, "Conversations with Maria Menounos."
"We land, and that's when this all started. I'm just going to share that we're in process right now, and we still need prayers. Long story short is that within a few hours, both of my parents were diagnosed with COVID," Menounos said of the difficult time.
Article continues below advertisement
"Yesterday, I said to her, 'You gotta get strong, you gotta hang on — you've got grandchildren coming, and they might even be showing up...' well, they're definitely showing up next year. I was gonna say around a certain time, but I won't share yet because I don't wanna — anyway!" Menounos shared on Better Together last year about her mom's battle with COVID-19.
After her own brain tumor battle, Menounos and her husband, Keven Undergaro, looked into surrogacy but did not say how they plan on welcoming children into their lives.
Article continues below advertisement
In 2017, the brunette beauty had surgery to remove a golf ball-sized brain tumor, but had initially dismissed the symptoms. She went to the doctor with what she believed was an ear infection and began to suspect she had a tumor, which turned out to be the case.
"One of the messages I always try to leave people with is: You can come out of this OK," Menounos told TODAY in 2018 about the health scare. "There is hope. I like to be a walking example of going through something like this with positivity and humor and knowing that when you do, it lessens a lot of the pain. Hope is so important."