NEWS
Janet Jackson's Brothers Thank Justin Timberlake For His Apology, Would 'Like To Move Forward' Past Super Bowl 'Negativity'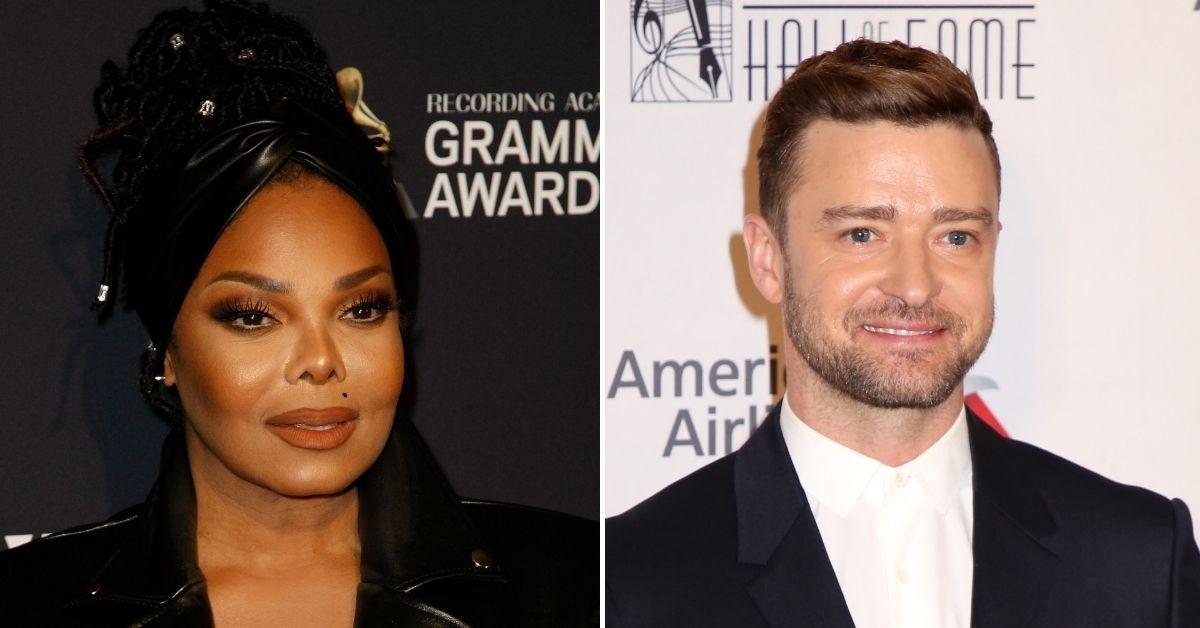 While Janet Jackson has not publicly responded to Justin Timberlake's apology regarding her "wardrobe malfunction" during their 2004 Super Bowl performance, her brothers have.
Article continues below advertisement
Marlon and Jackie Jackson appeared on Andy Cohen Live on Wednesday, May 12, and were asked about Timberlake trying to make amends.
"I just want to thank Justin Timberlake," Marlon said and explained that they would "like to move forward" past the "negativity." "It takes a man to step up and do that so we do thank him for doing that."
Article continues below advertisement
"It was nice that he did something like that because it kind of hurt Janet, you know, in the past," Jackie said. "So for him to step up and say that, it means a whole lot."
Article continues below advertisement
Timberlake issued an apology to both Jackson and Britney Spears in February after the Framing Britney Spears documentary triggered a discussion about how women were treated in the media and the "Cry Me A River" singer was heavily criticized.
"I am deeply sorry for the times in my life where my actions contributed to the problem, where I spoke out of turn, or did not speak up for what was right. I understand that I fell short in these moments and in many others and benefited from a system that condones misogyny and racism," Timberlake wrote.
Article continues below advertisement
"I specifically want to apologize to Britney Spears and Janet Jackson both individually, because I care for and respect these women and I know I failed," he added.
Article continues below advertisement
"Justin's done some serious soul-searching and accepts that he's wronged a lot of people over the years with his own terrible mistakes," a source previously told OK!. "He says he's still a work in progress, but step one has been to stand up and admit he's hurt too many women."
Article continues below advertisement
Shortly after Timberlake issued his apology, Jackson posted an emotional video on social media to thank her fans for their support after her album Control re-entered the charts.
Article continues below advertisement
However, Timberlake exposing Jackson during the Super Bowl performance was allegedly a ploy to one-up Spears after she had kissed Madonna at the MTV Video Music Awards.
Timberlake "insisted on doing something bigger than their performance. He wanted a reveal," stylist Wayne Scot Lukas said.
Article continues below advertisement
"Janet was going to be in a Rocha dress, and [Justin] was going to step on the back of her dress to reveal her butt in this pearl G-string," Lukas alleged but "the outfit changed a couple of days before" the show and "you saw the magic" when he tore off part of her dress.
Now, an upcoming documentary about Jackson will "be all about the fallout and the suits who f**ked over Janet [at] Viacom," an insider told Page Six. "They're reaching out to everyone who was involved: dancers, stylists, directors. Everyone."