COUPLES
Is Megan Fox Pregnant? Machine Gun Kelly Dedicates BBMAs Performance To Her & Their 'Unborn Child'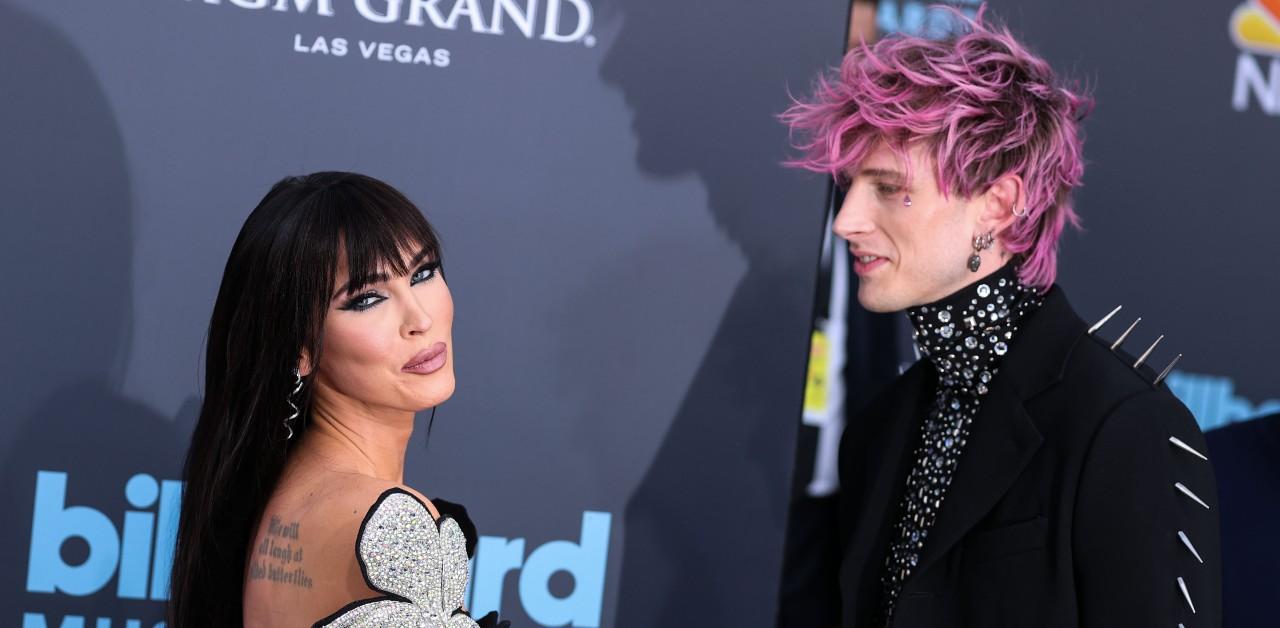 Whenever Machine Gun Kelly and fiancée Megan Fox hit the red carpet, they're sure to raise a few eyebrows, but at the Billboard Music Awards on Sunday, May 15, it was the musician's performance that had viewers talking.
Before the singer, 32, belted out his track "Twin Flame" on stage, he announced, "I wrote this song for my wife," which made some think that the eclectic pair may have secretly tied the knot — though he has referred to her as his spouse in the past.
Article continues below advertisement
Then, a few minutes into his tune, he got up from his stool to grab his guitar and said, "And this is for our unborn child." The pair haven't commented on MGK's words, and while some think the actress, 36, could be expecting, others believe she may have had a miscarriage.
After his performance, the Good Mourning star alluded to the latter, tweeting, "broke my heart to sing the end of that song. i recorded twin flame 2 years ago today, the second half came a year later. beautifully serendipitous getting to sing it for you tonight."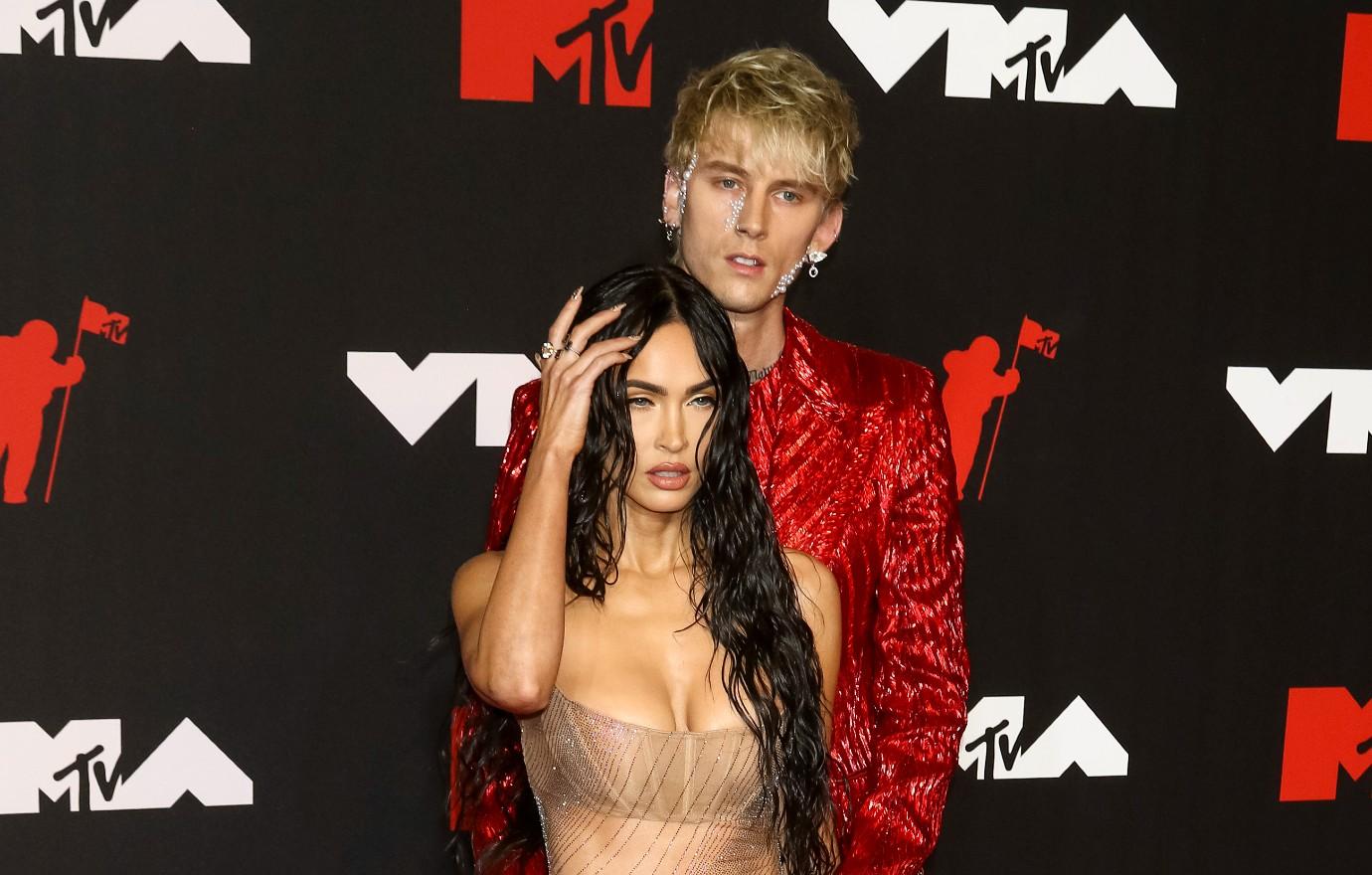 Article continues below advertisement
The rapper and his leading lady dated for over a year before getting engaged this January.
"They had been talking about it for a while," source told PEOPLE at the time. "For those two, it was very much a love at first sight situation. They spend every waking second together. They are always together for each other's professional and personal events."
Article continues below advertisement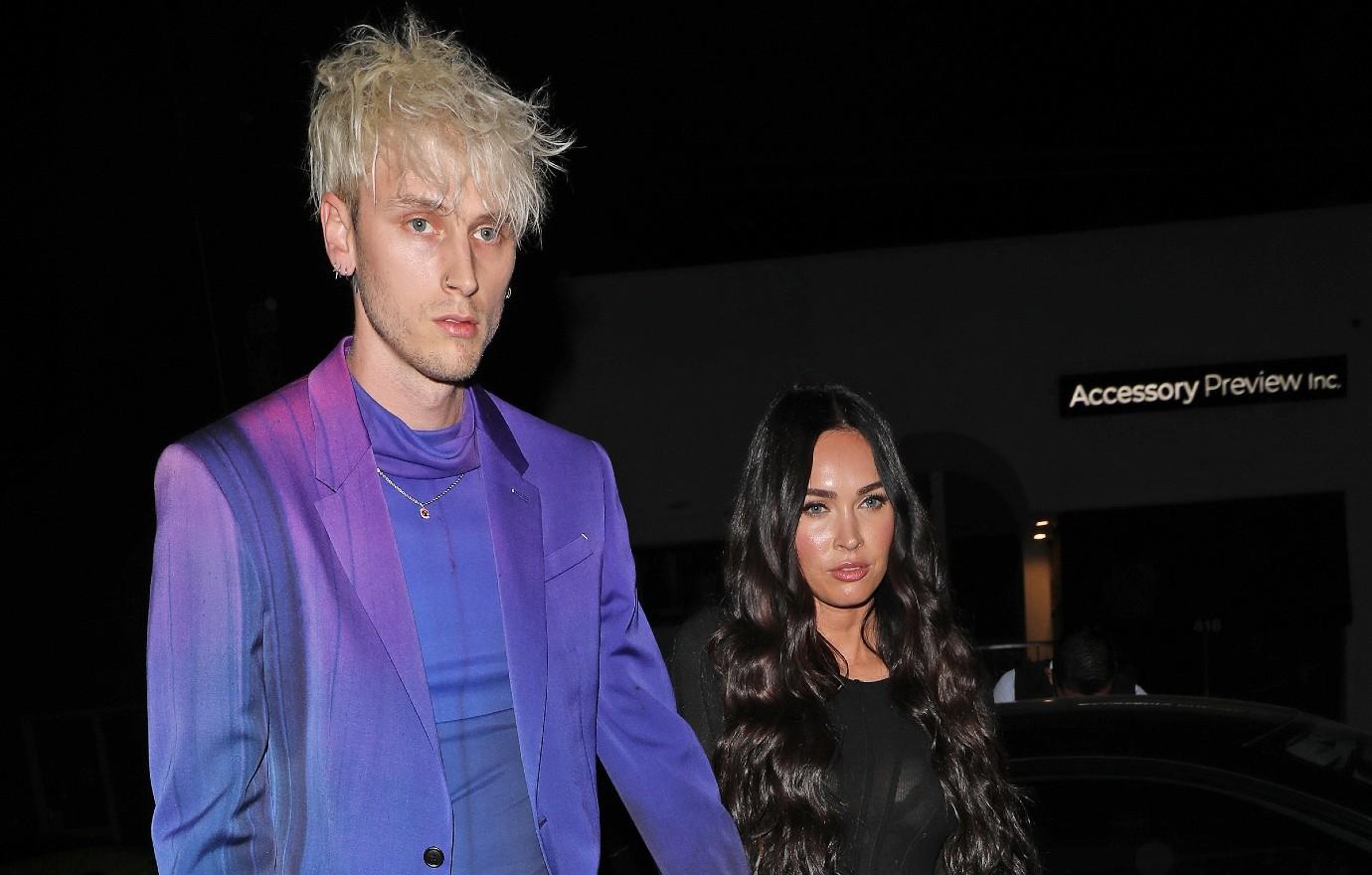 When it comes to planning their nuptials, the "Papercuts" crooner told E! News, "I don't want to say too much. It's going to be weird. It's going to be completely out of the box."
He also declared that the Transformers star has "genius" ideas for their big day, adding, "You know what I'll say? I'll throw the reel out really far, and then she'll reel it back in if it's too far."