EXCLUSIVE
Meghan Markle's Sister Claims She's Jealous Of Kate Middleton & Using Prince Harry To Launch Her Career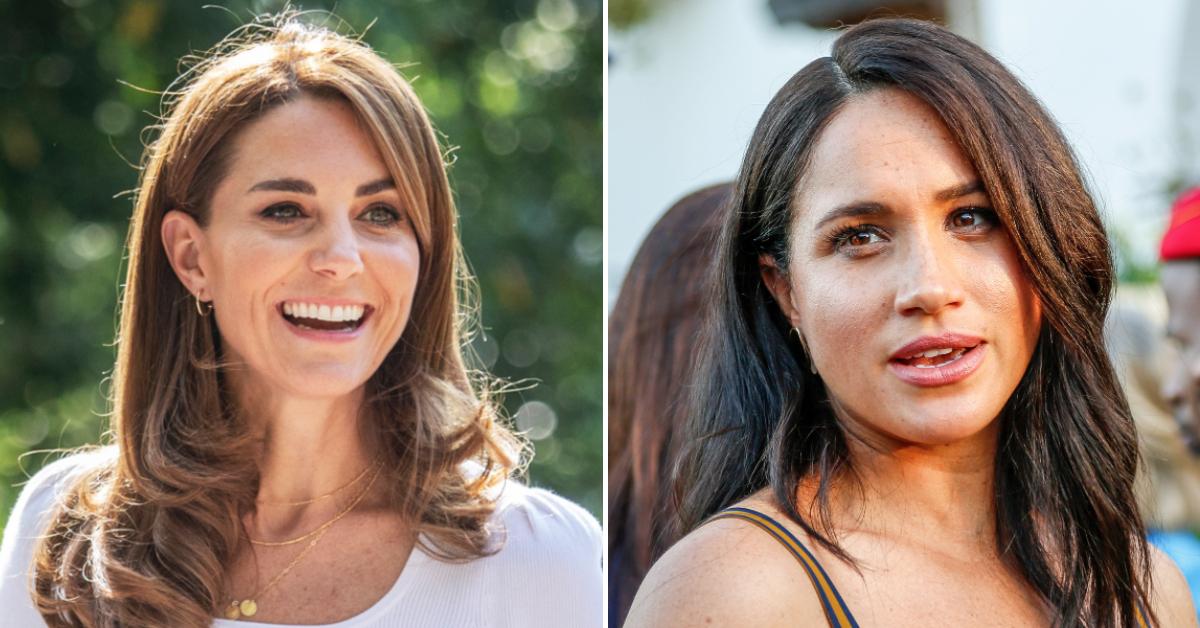 Meghan Markle is jealous of sister-in-law Kate Middleton and cannot compare to the iconic queen-to-be, writes her half-sister Samantha Markle in her upcoming tell-all book titled The Diary of Princess Pushy's Sister Part 1, according to a source. OK! has learned from an insider who read an early copy of the memoir that Samantha goes out of her way to praise both Middleton and Prince Charles while trashing her sibling.
Article continues below advertisement
"Samantha writes that Kate is a good mother, a good friend and a great royal who is a shining example and inspiration to the people of her country. She then compares that to Meghan, whom she believes is simply using the royal family as a launching pad to further her own career," says the source.
"Samantha also writes how heartwarming it was to see Prince Charles walk Meghan down the aisle at her wedding even though their own father couldn't be there because he suffered heart attacks from the stress. Samantha still is angry with Meghan for not showing her gratitude for her father by including him in the ceremony."
Article continues below advertisement
The book is set to be released on February 1 and will be the first of two parts.
Samantha has been writing the book for close to four years now, ever since Meghan and Harry first announced their engagement in 2017, says the source, adding: "Samantha says that criticism about her and the family cashing in on the royal family is hypocritical because no one is cashing in more than Meghan, who has made millions and created a new life for herself off of this marriage."
According to the source, Samantha also suggests in the book that her half-sister is using the royal family in the same way she used their father, Thomas Markle Sr. Samantha, says the source, believes that Meghan took advantage of his generosity for her entire life and then abandoned him in his hour of need.
Article continues below advertisement
Samantha does write about the actual royal wedding in a positive light, the source reveals to OK!. "She was really touched at times and said that she understood the reason why she and her family members were not invited to London for her festivities," says the source. "And she thought that Prince Charles walking Meghan down the aisle at her wedding was the best part."
Samantha had told the source that she hopes this book will help vindicate her father, whom she feels was unfairly shamed for selling photos of himself in the lead-up to their wedding.
"Samantha commented that everyone was making money off the wedding," recalls the source. "Meghan most of all."