ROYALS
Royal Burn! Meghan McCain Calls Out Prince Charles, Duchess Camilla As The 'Most Boring People In The World'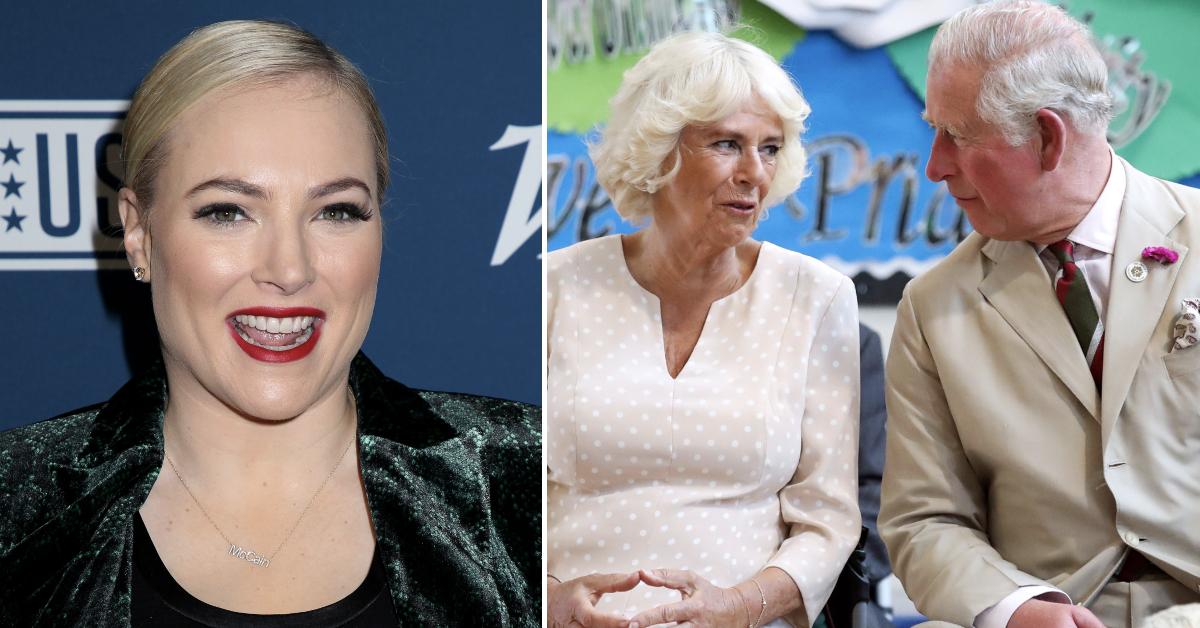 Article continues below advertisement
"I would literally rather eat a muddy tire than watch or have anything with Camilla and Prince Charles," she joked. "I find them like the most boring people in the world and I can say that cause I'm an American."
Article continues below advertisement
McCain agreed with the author while also sticking up for Meghan Markle in the process.
Article continues below advertisement
"I know people love Queen Elizabeth and she's a legacy but I don't like the way they treated Meghan Markle and Harry," McCain said. "I think that Americans are pretty protective of them right now because she went over there, tried to help modernize something that's — in my perspective — old, archaic and deeply irrelevant, And now [Meghan] came back here. I'm just glad they have a safe space where they can live their lives the way they want to."
Article continues below advertisement
Meghan and Harry now have relocated out of the palace and to Santa Barbara with their son Archie. The pair are expecting their second child, a baby girl, due sometime this summer.
Article continues below advertisement
Behar also shared her two cents on the other royals. "Prince William is sweet, but kind of boring. Kate [Middleton] is lovely but — nobody's really excited about them and they got rid of the two who were really the upstarts. [Harry and Meghan] were the two that were going to give this some juice," she said. "I don't think that England is ready to be stuck with Charles and Camila. The monarchy could really go the way of the Whig Party."
The tea was spilled...will the royals remain relevant without Meghan and Harry?