Prince Harry & Meghan Markle Congratulate Prince William, Kate Middleton On 10th Wedding Anniversary — In Secret!
Despite Prince Harry and Prince William not being on the best of terms, the Duke of Sussex still reached out to his older brother on his 10th wedding anniversary with Kate Middleton — but kept his well wishes on the DL.
Article continues below advertisement
A new report that the red-headed prince and wife Meghan Markle privately congratulated the Duke and Duchess of Cambridge on reaching the milestone comes after the couple aired out their dirty laundry with the royals during their Oprah Winfrey interview last month.
Article continues below advertisement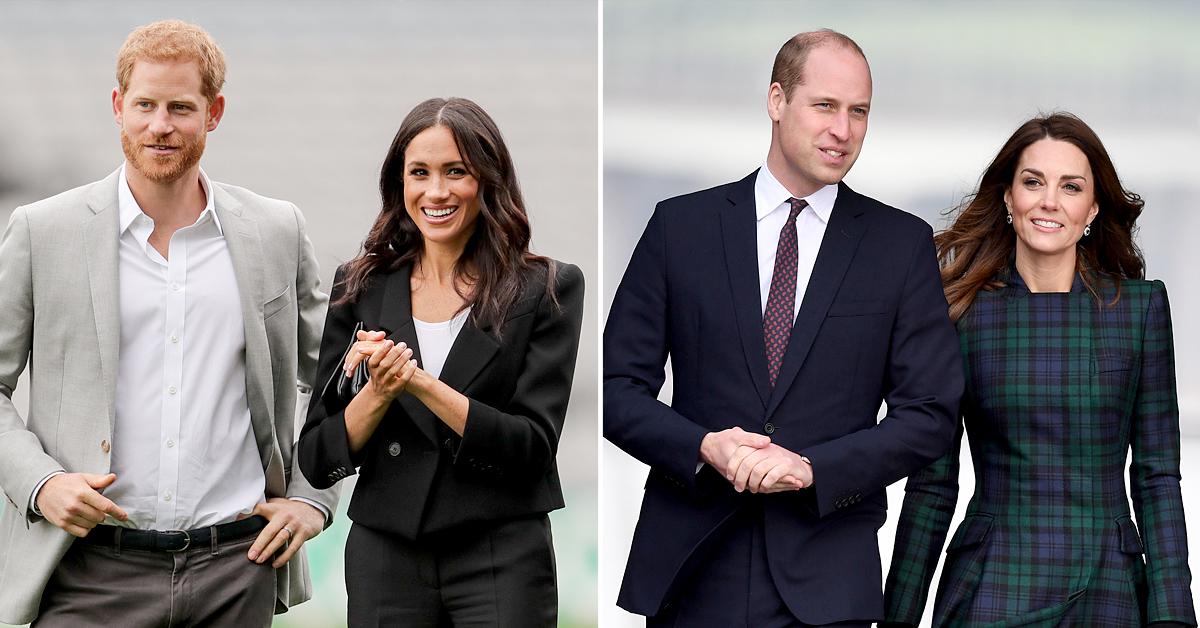 During the tell-all, Harry said he believes his brother and Prince Charles are "trapped" in royal life. In addition, Meghan refuted past reports that she made Kate cry ahead of the Sussex' 2018 wedding — claiming the reverse happened.
Article continues below advertisement
William and Charles previously reached out to Harry after the couple bashed the royals on national TV. However, after Gayle King blabbed about the family's private chats, calling them "not productive," the royals were reluctant to speak with the soon-to-be father-of-two for fear that their conversations would be misconstrued and exploited.
Article continues below advertisement
Harry saw William face-to-face for the first time following the controversial interview when he returned to the U.K. for Prince Philip's funeral on Saturday, April 17. After the service, the brothers were seen chatting outside the chapel. In addition, Harry exchanged words with William and their father after the service — and made sure witnesses were around so nothing got twisted or leaked!
However, it will most likely take more than a few brief chats to fix the brothers' strained relationship.
Article continues below advertisement
"Let's not forget that before Harry arrived in the U.K., all conversations had basically ceased. This was the icebreaker, this was the baby step. And everyone's hope is that these conversations continue productively and not be leaked to the media," she continued. "Things were not going to be resolved in one or two family meetings."
Article continues below advertisement
Nicholl added that there is a long road to repair the damage done to the brothers' relationship, as there is most likely a lack of trust on both sides.
Article continues below advertisement
"The idea that Harry's suddenly going to come around to William's way of thinking, and vice versa, I think is a way off," she continued. "I think there do need to be more conversations, there's clearly still a lot of hurt, a lot of resentment, and a degree of mistrust on both parts."
Article continues below advertisement
"Thank you to everyone for the kind messages on our wedding anniversary. We are enormously grateful for the 10 years of support we have received in our lives as a family. W&C. 📹 @willwarr," Kensington Royal captioned the video on Instagram.
Page Six was the first to report that Meghan and Harry reached out to Kate and William about their anniversary.