STYLE
Bye, American! Melania Trump Disses U.S. Designers As She Exits D.C. With $75K Hermès Birkin Bag: See Photos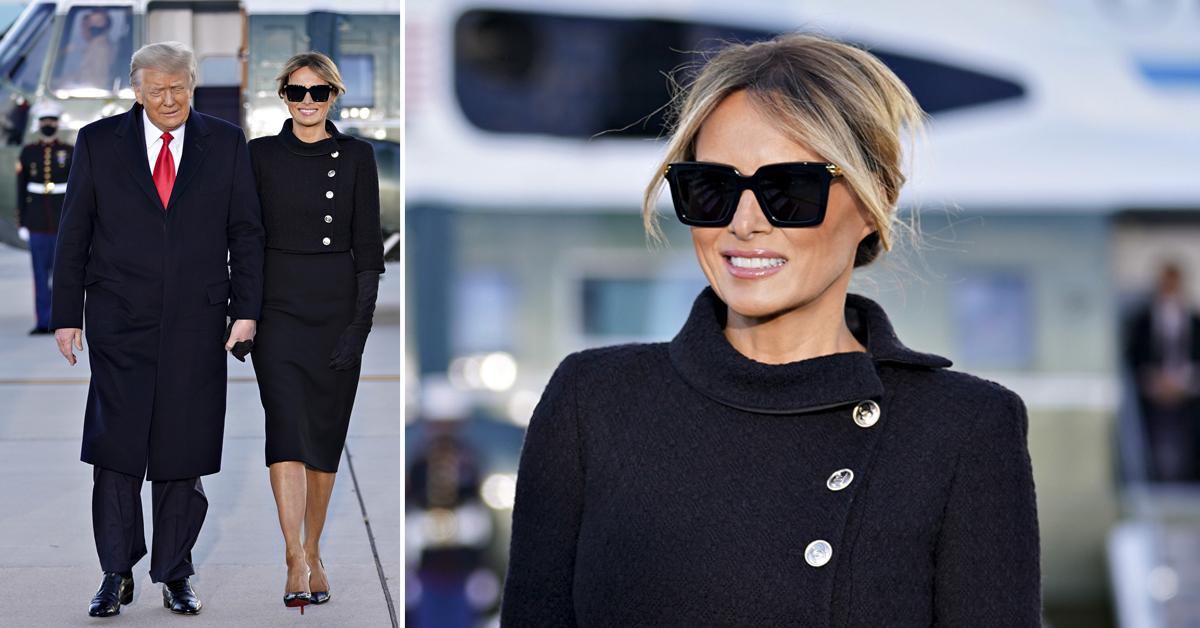 Melania Trump carried a $75,000 Hermès Birkin bag as she departed the White House on Wednesday, January 20, in an all-black look that was designed entirely by European fashion houses. Perhaps in a bid to tank her already dismal approval rating, the former first lady wore a Chanel jacket, Dolce & Gabbana skirt and Christian Louboutin heels as she took off for Palm Beach. It was her way of saying: "Adeiu, Adeiu,
to yieu and yieu and yieu."
Article continues below advertisement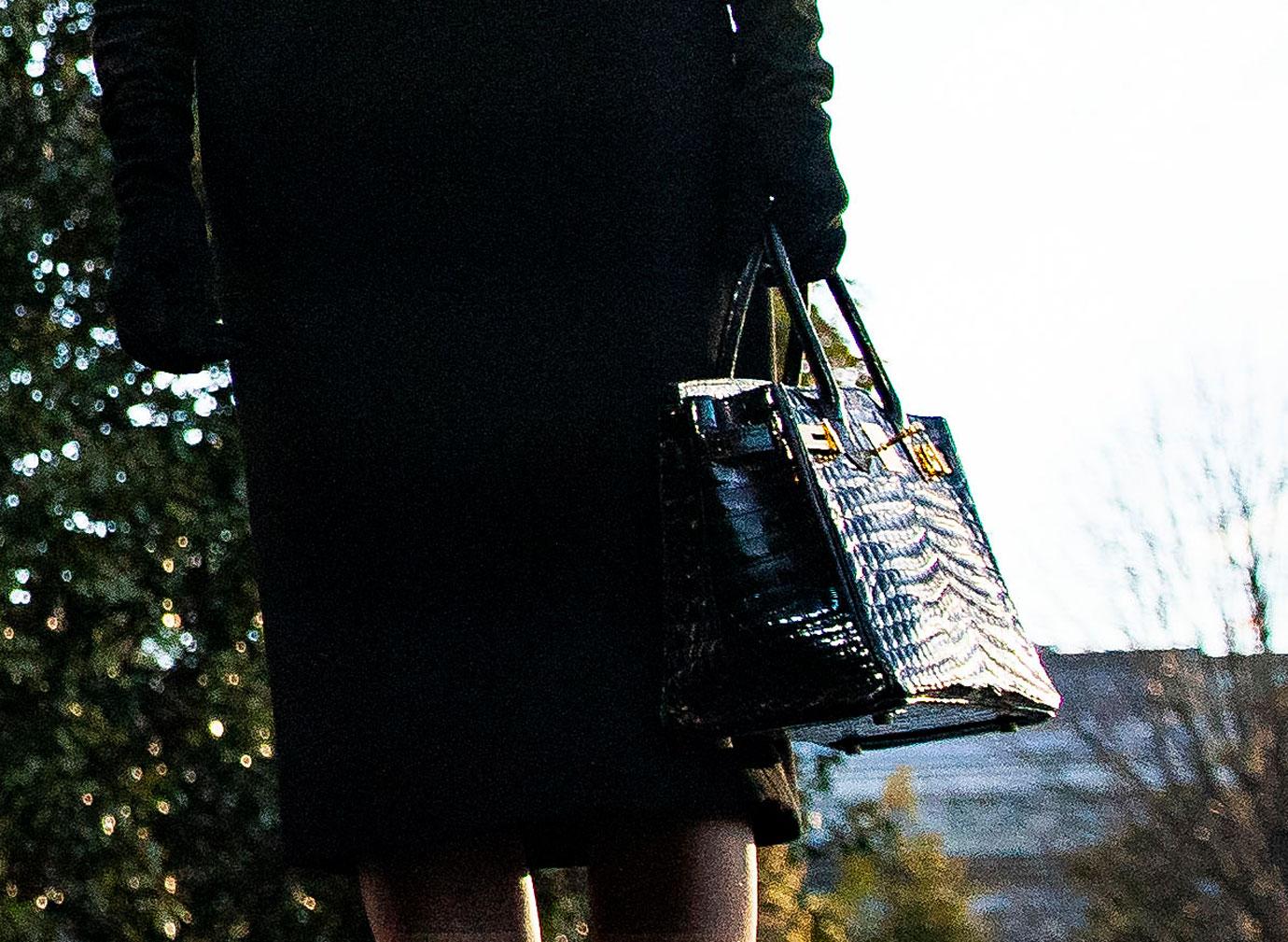 This was just the latest subtle diss from the former first lady, who in phone conversations with former friend Stephanie Winston-Wolkoff acknowledged the impact her attire had on the public. This also marks the last time Melania will be able to send a message through her clothing.
Article continues below advertisement
She previously admitted to doing that when she wore a Zara coat with the phrase "I Really Don't Care, Do You" for a trip to visit detained immigrants at the Southern border. "I'm driving liberals crazy! You know what? They deserve it!" she told Winston-Wolkoff, according to her book Melania and Me: The Rise and Fall of My Friendship With the First Lady. She also admitted to courting the media's attention, stating: "Otherwise no one would have covered the story. The media never covers the good thing."
See Melania's look on January 20 below.
Article continues below advertisement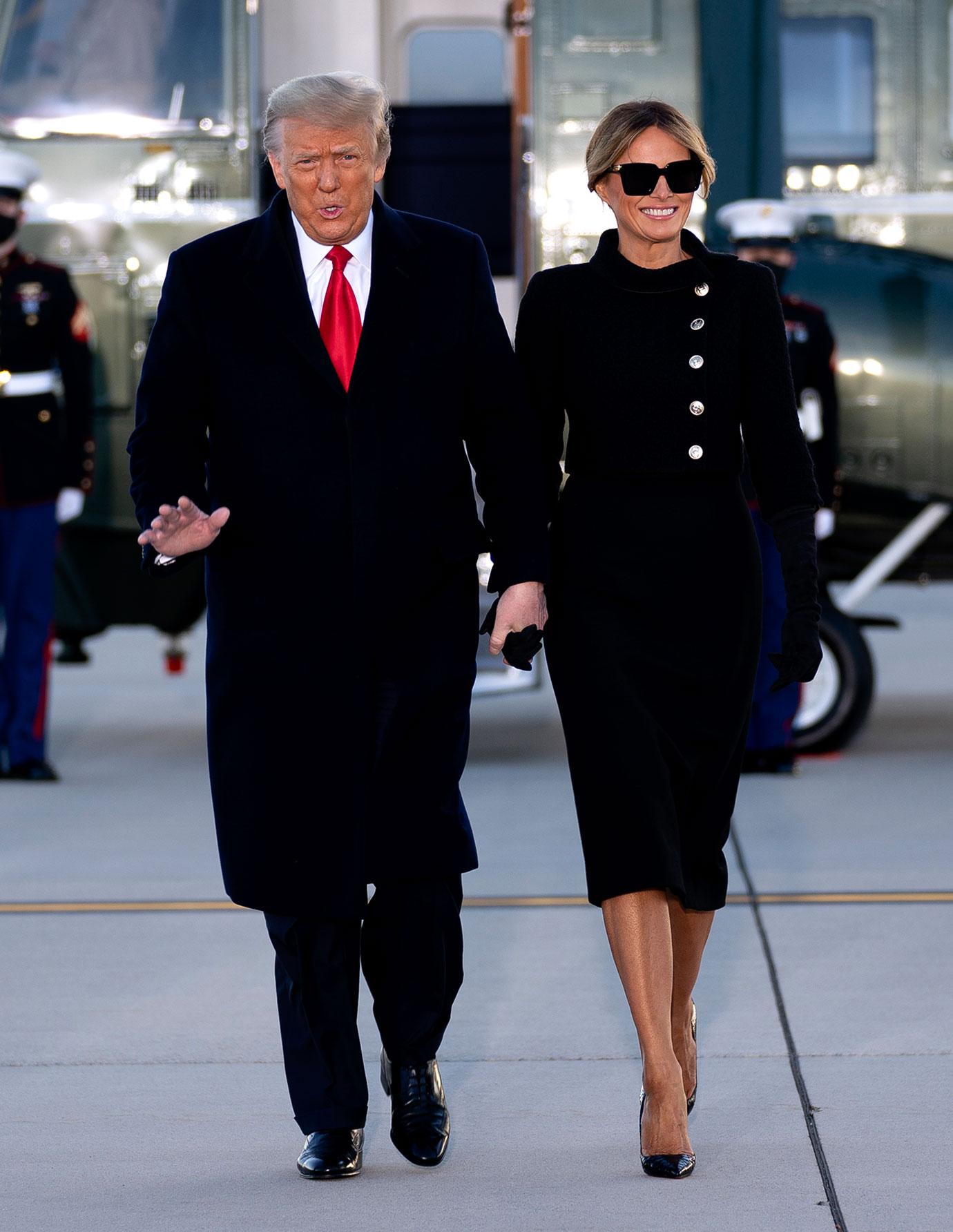 She was quick to dismiss the idea, however, that a pink dress she wore was a nod to Gay Pride and mocked those LGBTQIA+ Americans who thought she was supporting their cause. "They saying, 'She was wearing that dress because she didn't say anything about gay parade on Sunday but she wore Monday to give the nod for the gay people,'" Melania said in that call, which was recorded by Winston-Wolkoff. "Are you kidding? It never even crossed my mind."