NEWS
'Unforgettable': Melania Trump Gives Farewell Speech As She Has The Worst First Lady Ratings In History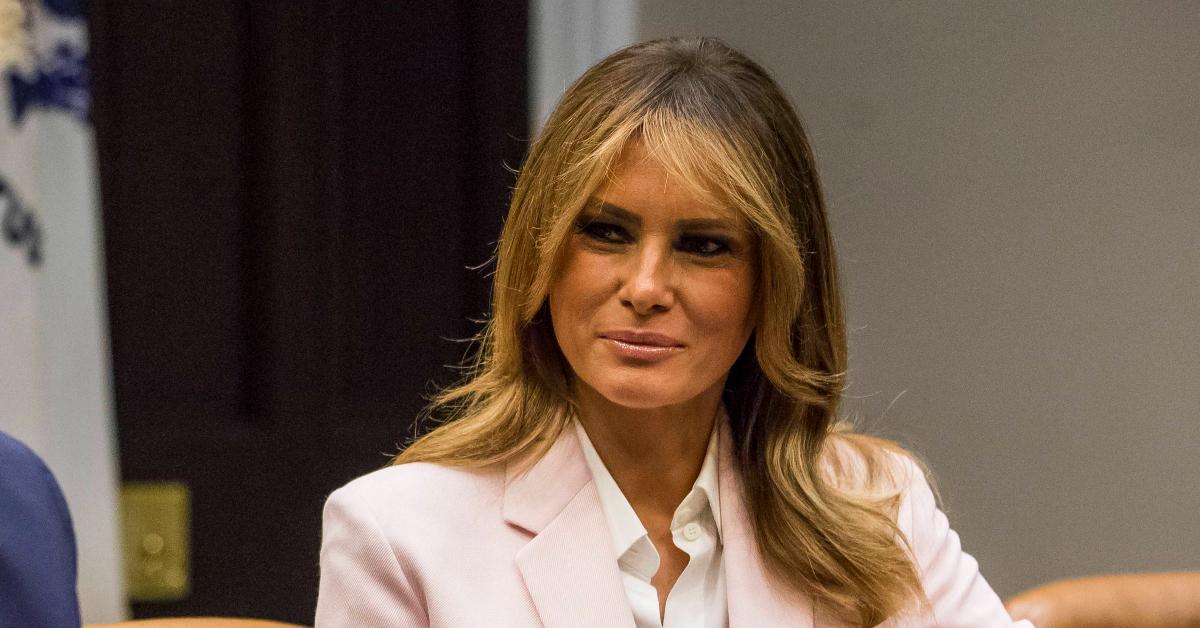 First Lady Melania Trump released a farewell video on Monday, January 18, ahead of President-elect Joe Biden's inauguration this week and said that being being in office was the "greatest honor of my life" after an "unforgettable" four years.
Article continues below advertisement
Article continues below advertisement
"As Donald and I conclude our time in the White House, I think of all the people I have taken home in my heart and their incredible stories of love, patriotism and devotion," she said.
Trump — who has the worst popularity rating for any first lady at the end of her term in polling history — showed her appreciation for law enforcement officials, who offered protected her and her husband while in office.
Article continues below advertisement
"When I came to the White House, I reflected on the responsibility I have always felt as a mother to encourage, give strength and teach values of kindness. It is our duty as adults and parents to ensure the children have the best opportunities to lead fulfilling and healthy lives," the FLOTUS said.
"The passion for helping children succeed has driven my policy initiatives as first lady. I launched 'Be Best' to ensure that we as Americans are doing all we can to take care of the next generation."
Trump did not mention Biden amid reports that she refused to give incoming First Lady Jill Biden a tour of the White House, which has been a tradition spanning back decades and was upheld by Michelle Obama when the Trump family entered office in 2017.
Article continues below advertisement
Donald Trump has also made it clear that he will not attend Biden's inauguration on Wednesday, January 20, which makes him the first outgoing President to miss the event in 152 years. Instead, the President is said to jet to Florida before Biden is sworn in.
Article continues below advertisement
Melania also took a moment to mention the coronavirus pandemic, which has claimed the lives of over 400,000 people in the U.S. so far, and thanked health care professionals, nurses, doctors, manufacturing workers truck drivers and others working through the pandemic.
"We grieve for the families who have lost a loved one due to the pandemic," Melania said.
"Every life is precious, and I ask all Americans to use caution and common sense to protect the vulnerable as millions of vaccines are now being delivered," she said. "In the midst of hardship we have seen the best of America shine through."
Article continues below advertisement
Melania honored the teachers who have "worked twice as hard to keep our children learning," students who have "made cards and delivered groceries to our senior citizens" and families who came together to offer food and assistance to people who are suffering.
"Together as one national family, we can continue to be the light of hope for future generations and carry on America's legacy of rising our nation to greater heights through our spirit of courage, goodness and faith," she concluded.