Did Michael Costello Post Fake Screenshots Of Alleged Chrissy Teigen Conversation? Model's Team Fights Back
Curiouser and curiouser! More details in the bullying scandal involving Chrissy Teigen and Project Runway alum Michael Costello are continuing to emerge — and things are starting to not add up.
Article continues below advertisement
After the designer publicly accused John Legend's wife — who has been completely bombarded by cyberbullying claims in recent weeks — of calling him racist and telling him that he "might as well be dead," singer Leona Lewis and The Real Housewives of Atlanta star Falynn Guobadia turned the tables on Costello, claiming that he made them feel "uncomfortable" and "inadequate," among other allegations.
Now, in a new report, a representative for Teigen, 35, claimed the Instagram pictures shared by Costello — which included screenshots of alleged conversations between him and the Cravings author — have actually been doctored.
Article continues below advertisement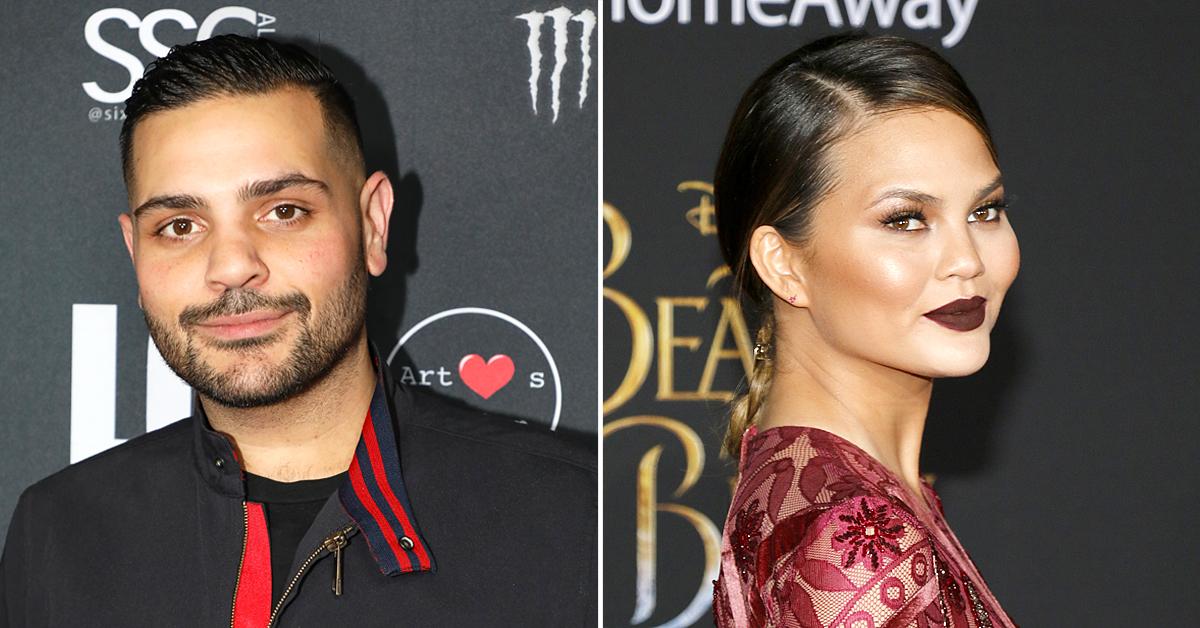 Article continues below advertisement
At the end of the 38-year-old's initial Instagram statement, Costello shared two screengrabs of his purported conversation with Teigen, in which he allegedly begged the celebrity to give him a call to explain racially charged comments that had been falsely attributed to him in a vicious online hoax.
Teigen, instead, shut him down (per Costello's post, that is!).
Article continues below advertisement
According to Business Insider, the screenshots showed several inconsistencies that may suggest they had been partially altered.
Costello said the incident happened in 2014. While there is no checkmark by Teigen's name in the screenshot (suggesting it was taken before Instagram implemented its verification program in 2014), the screenshot shows a video icon (which was introduced in 2018).
Article continues below advertisement
In the alleged conversations, Costello's word bubbles also fade from purple to blue, a design created by the social media platform in 2020 (Teigen's account, by that point, had been verified with a blue check mark).
Additionally, according to Business Insider, her profile picture shown in the screenshots had changed no later than 2016 — therefore, if the screenshots were taken recently to include the color-changing bubbles and the video icon, it would include her current profile picture as well as the check mark.
Article continues below advertisement
A representative for Costello did not immediately respond to OK!'s request for comment.
However, on Thursday, June 17, Costello posted a statement to his Instagram, saying that he will "not" address "any more issues in regards to false statements proven to be false, false stories from those who aspire to clout chase, and false allegations made by those close to my bullies in an attempt to smear my name."
Article continues below advertisement
He added, "My heart is at peace."
Article continues below advertisement
In the statement, he also thanked those who had stood by him and who will remain in his corner as the bullying scandal continues to unfold.
"I have read all your messages and I cannot thank you enough for your kindness and concerns about me," wrote Costello, who previously said that Teigen's alleged bullying made him feel suicidal in the past. "I knew that by setting myself free and telling the truth, I am making myself even more of a target of smear campaigns."
Article continues below advertisement
"I thank you for wanting to join me in my fight but I am truly at peace by speaking up. I have spoken my truth and I'm going to leave it as is. The public can interpret however they like, but you know who I am."
"This message is for those who have reached out to me with kindness," he concluded. "I love you."