'Project Runway' Alum Michael Costello Reveals He's Still Waiting For Chrissy Teigen To Apologize: 'Actions Speak Much Louder' Than 'Notepad' Apology
The clock is ticking. Project Runway alum Michael Costello revealed that he has yet to hear from Chrissy Teigen — one day after the self-professed "troll" revealed she's in the midst of reaching out to her former victims in order to make amends.
Article continues below advertisement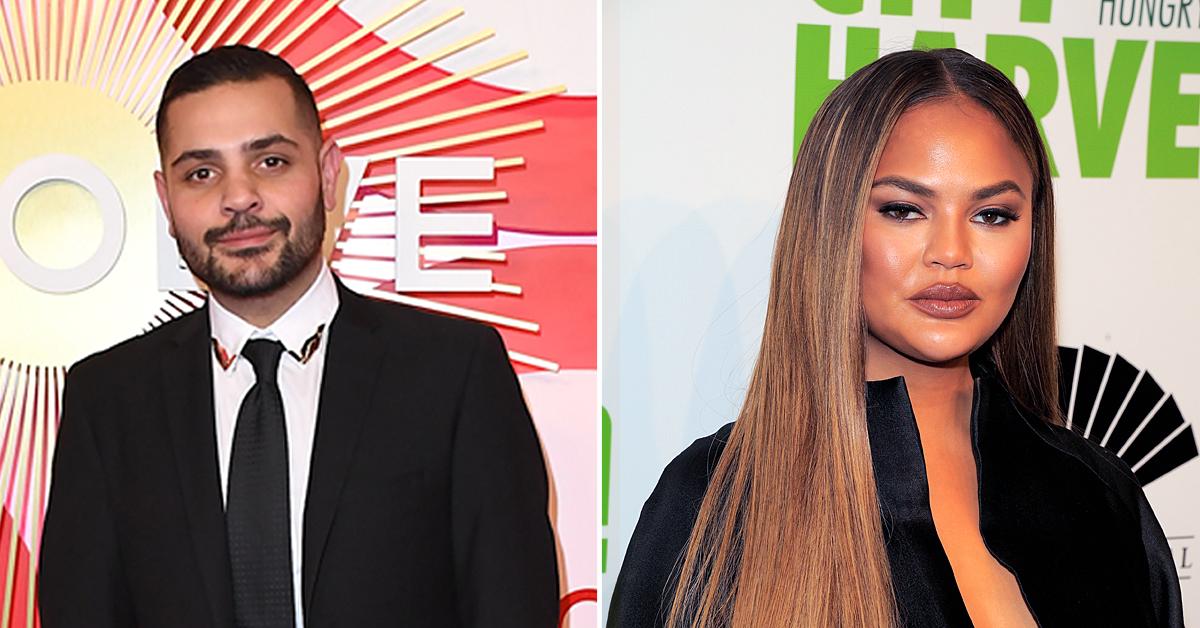 On Tuesday, June 15, the designer issued a statement to Entertainment Tonight, in which he opened up about what he hopes will come out of his revelations. "I want to be clear — I do not wish ill on anyone. We are all works in progress and we deserve the opportunity to prove that we can do better. But progress takes time. We must show through actions that we have changed," the statement began. "After all, actions speak much louder than a 10-minute apology written on a notepad.
Article continues below advertisement
"However, nothing takes away from the years of trauma being bullied and blacklisted in the industry has left me. I am not out for revenge. I only wish to speak my truth because I have been silenced for so long," Costello continued. "I'm still waiting for Chrissy Teigen and anyone who bullied me to reach out to me. If they truly acknowledge that their actions are wrong, I welcome them with open arms to have a real conversation."
Article continues below advertisement
Costello's troubles began when he was the victim of an online hoax in 2014, which attributed false racist comments to him. After Teigen publicly lashed out at him on Twitter, he reached out to her privately to explain, but he was rebuffed. "She told me my career was over and all my doors will be shut from there on. And boy, did she live up to her words," Costello said, claiming that Teigen and celebrity stylist Monica Rose went "out of their way to threaten people and brands that if they were in any shape or form associated with me, they would not work with any of them."
At one point, Teigen told Costello "racist people like you deserve to suffer and die." Costello revealed that the bullying — and aftermath from being blacklisting in the industry — forced him to become suicidal.
Article continues below advertisement
Costello opened up about his experience on the same day Teigen issued a statement of her own following the resurfacing of her social media posts in which she cyberbullied fellow celebrities. In a post shared on Medium, the Cravings author confessed that "not a day, not a single moment has passed where I haven't felt the crushing weight of regret for the things I've said in the past."
Article continues below advertisement
Teigen's career has been on a steady decline ever since Courtney Stodden accused the mom-of-two of cyberbullying them when the non-binary model was married to now ex-husband Doug Hutchison. Teigen reportedly lost a contract with Bloomingdale's, and her cookware was pulled from Target. She's also stepped away from a role in the upcoming second season of Netflix's Never Have I Ever.