'You Embarrassed Yourself Enough': Montana Yao Blasts 'Desperate,' 'Thirsty' Larsa Pippen After Malik Beasley's Apology For Cheating Scandal
Article continues below advertisement
"I been already told you to shut your trap because you embarrassed yourself enough already," Yao shared to her Instagram Story Monday, May 24. "Both of you were wrong as hell but YOU ma'am had the nerve to talk all that s*** to me as if I was wrong?"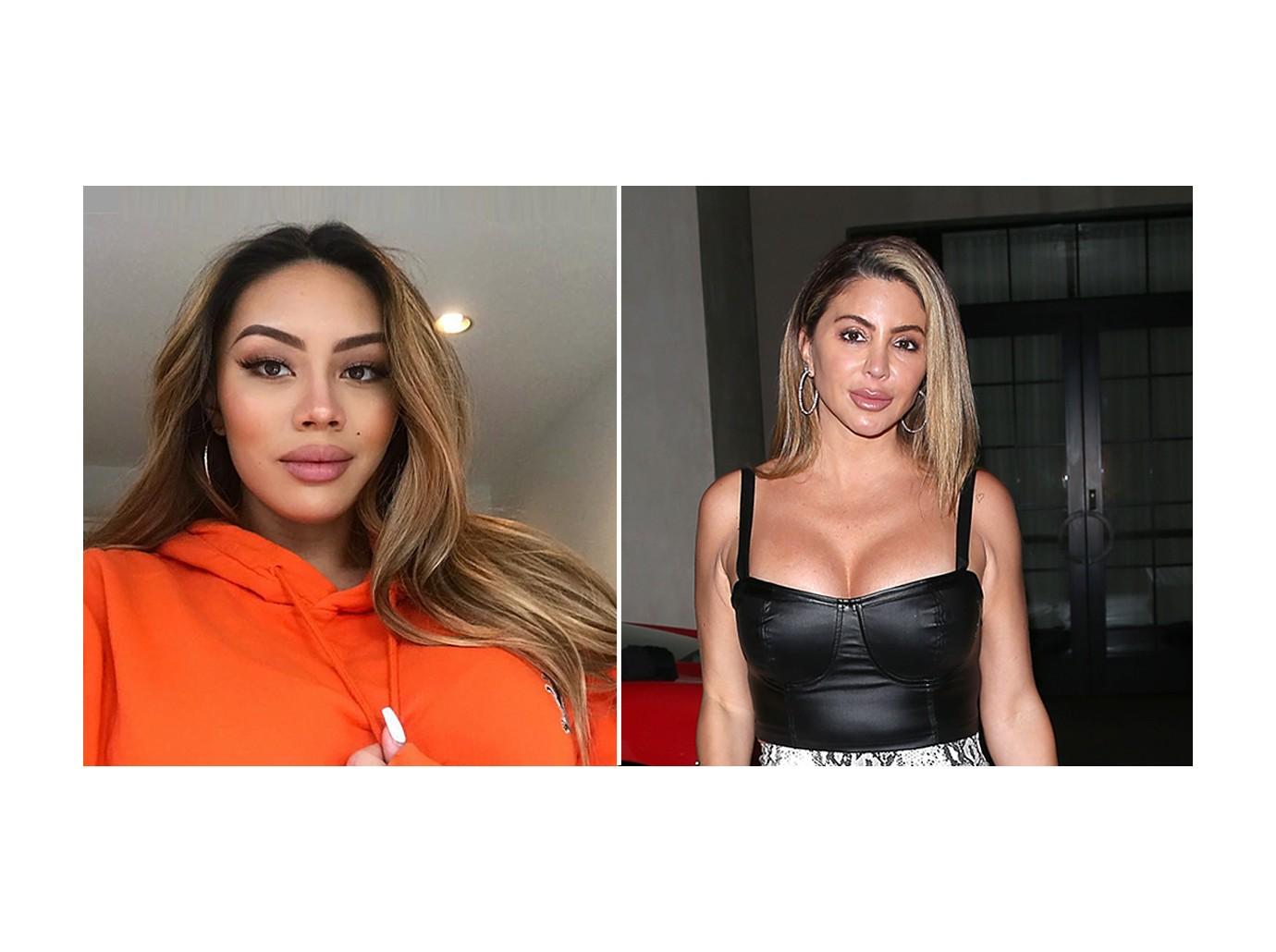 Article continues below advertisement
"First of all we as women don't claim you, you wouldn't know girl code if it slapped you in the face you just a old desperate thirsty a** ran thru blow up doll," the model continued.
Article continues below advertisement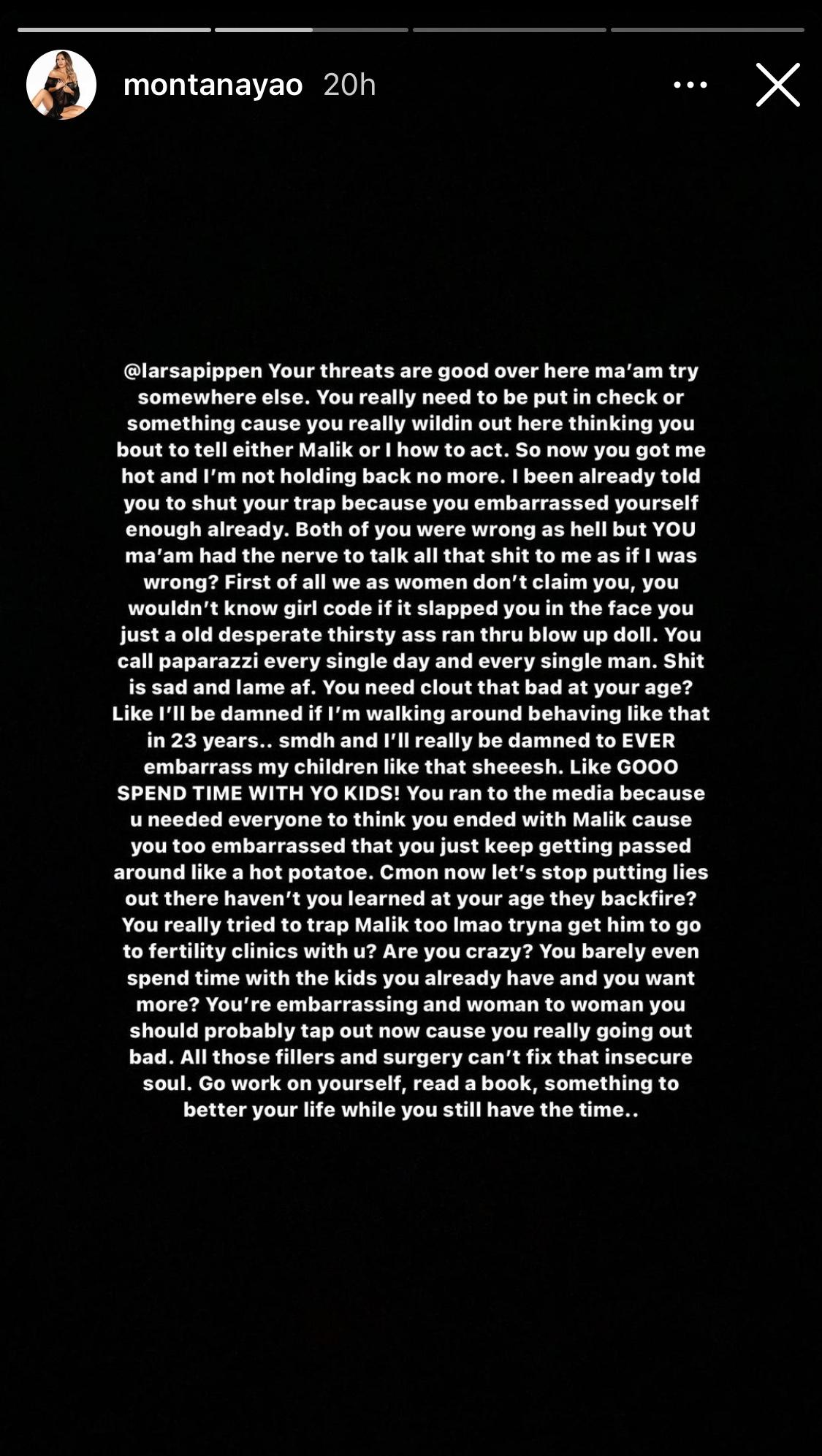 Article continues below advertisement
The single mom wasn't done expressing how she felt on Real Housewives of Miami star and the noticeable age difference between the two. The 23-year-old decided that she needed to "clear some things up" between her and the 46-year-old.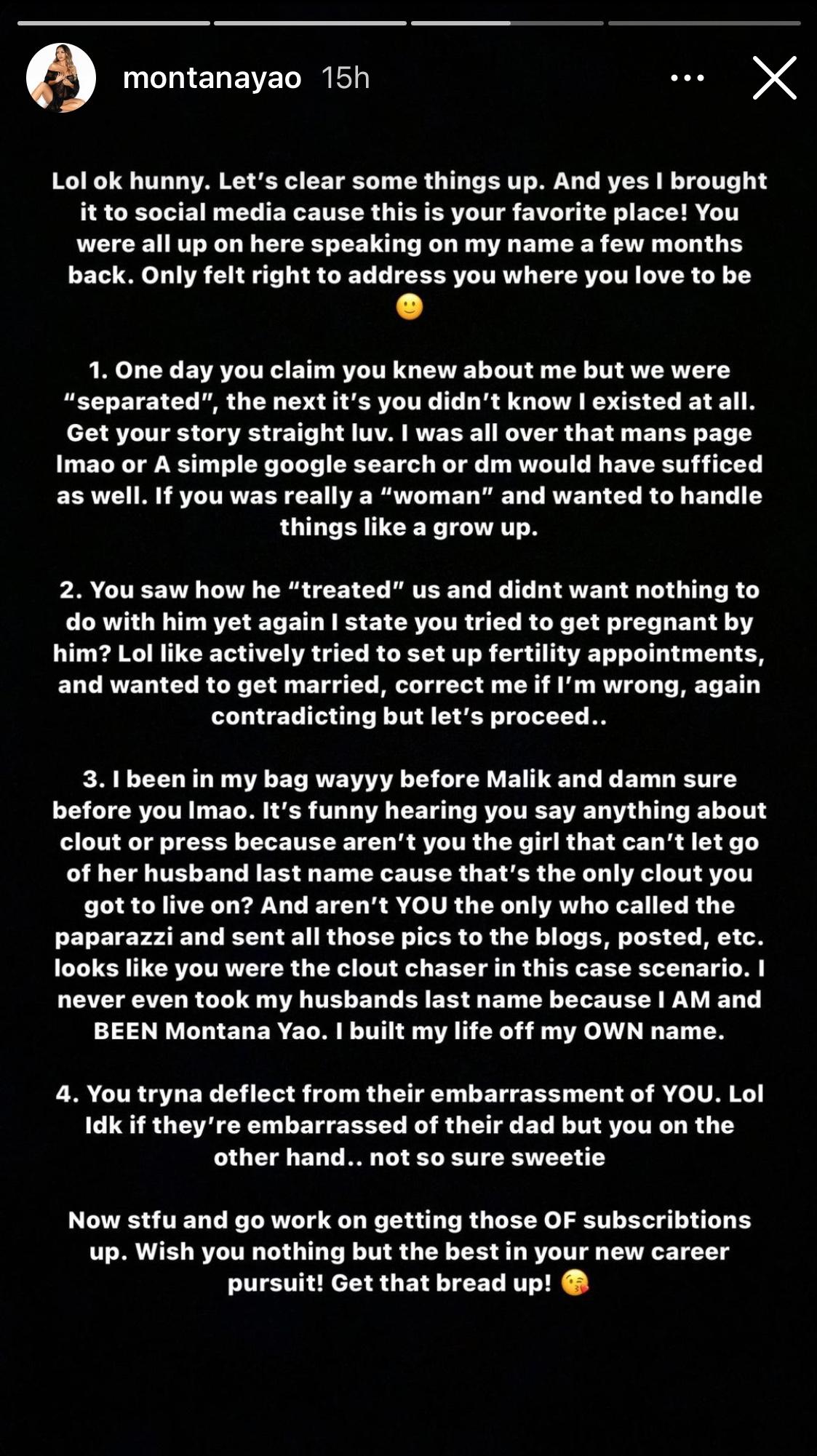 Article continues below advertisement
"You need clout that bad at your age? Like I'll be d***** if I'm walking around behaving like that lin 23 years," Montana expressed. "smdh and I'll really be d***** to EVER embarass my children like that SHEEESH. Like GOOO SPEND TIME WITH YO KIDS!"
Pippen has four kids with retired basketball player Scotty Pippen who officially split in 2018. They share Scotty Jr., 20, Preston, 19, Justin, 16, and Sophia, 13.
Article continues below advertisement
Before Pippen could even catch her breath, Yao dished out one last insult with some advice. "You're embarrassing and woman to woman you should probably tap out now cause you really going out bad. All those fillers and surgery can't fix that insecure soul. Go work on yourself, read a book, something to better your life while you still have the time..."
Article continues below advertisement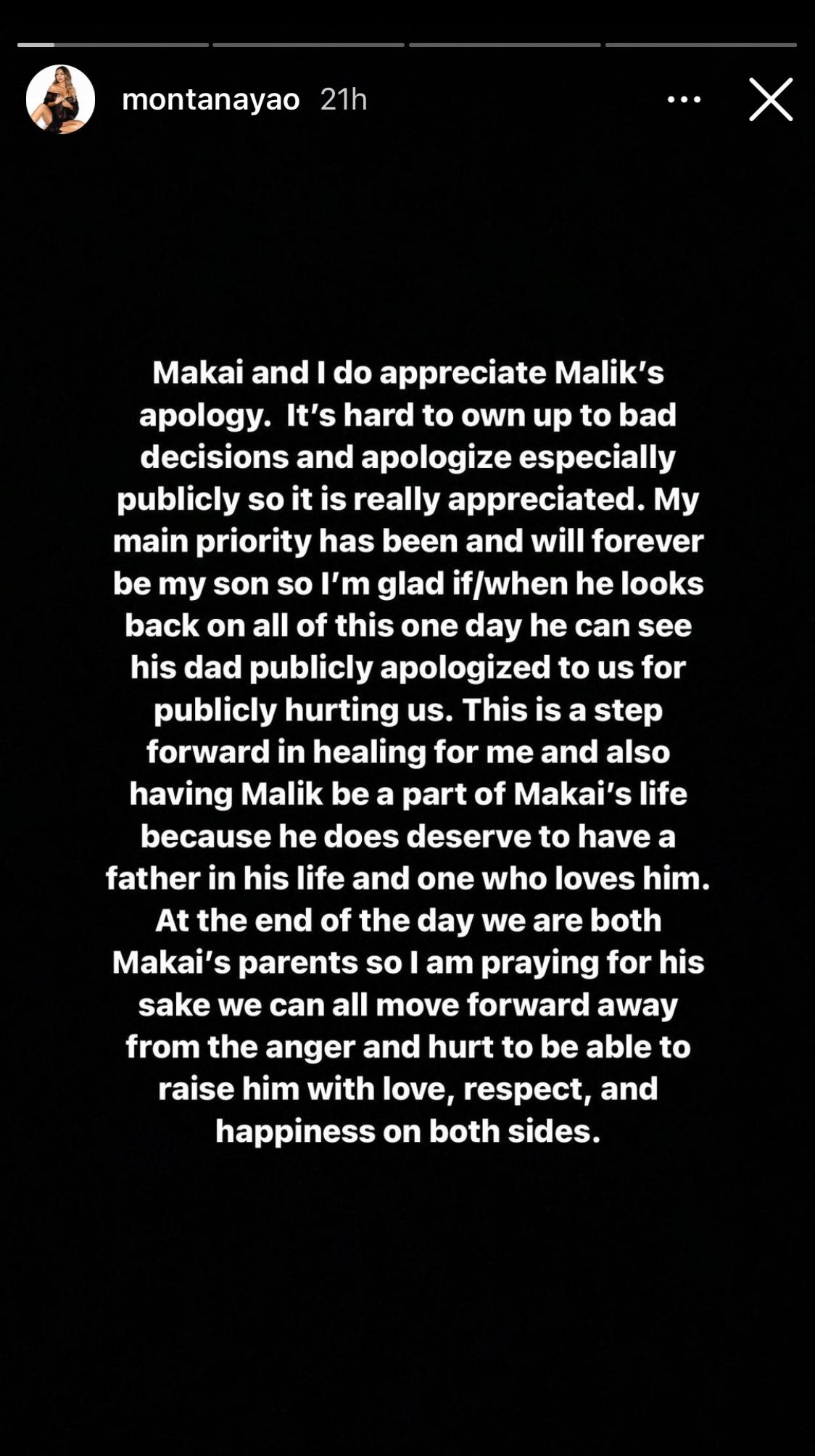 As OK! previously reported, on Sunday, May 23, Beasley apologized to estranged wife for the drama surrounding his relationship with Pippen that began last year. Alongside a throwback photo of himself with Yao and their then-newborn son, he admitted he took Yao for granted and apologized for putting her "in the situation [she was] put in the last few months."
Article continues below advertisement
"My head wasn't where it was supposed to be.. I was looking for more when it was right here that whole time," he added. "I'm telling the world and you that there's no body like you for me."
Beasley then claimed that the Miami paparazzi photos taken last year were not his idea, alluding that it was Pippen's immature decision. "Also for the record i wanted to do my own ish cuz I just left u guys and I def ain't the type to set up pictures at the mall n ish .. as that's some childish ish and I'm trying to grow individually and grow a family .. a real family," he continued.
Article continues below advertisement
His apology which he ended with, "I ain't looking to be judged I'm looking for forgiveness," he insisted. "To forgive me for hurting my family the way I did."
Hours after Beasley shaded Pippen in his apology post, the former Kardashian family friend fired back. Keeping her opinion on the situation concise, the Pippen took to Instagram to share a cryptic clown emoji to her story.
Yao seemed to have some-what forgiven the NBA player and posted an additional story that stated,"It's hard to own up to bad decisions and apologize especially publicly so its really appreciated."