PHOTOS
NYC Street Performer 'The Naked Cowboy' Shows His Support For Trump At Washington D.C. Rally: Photos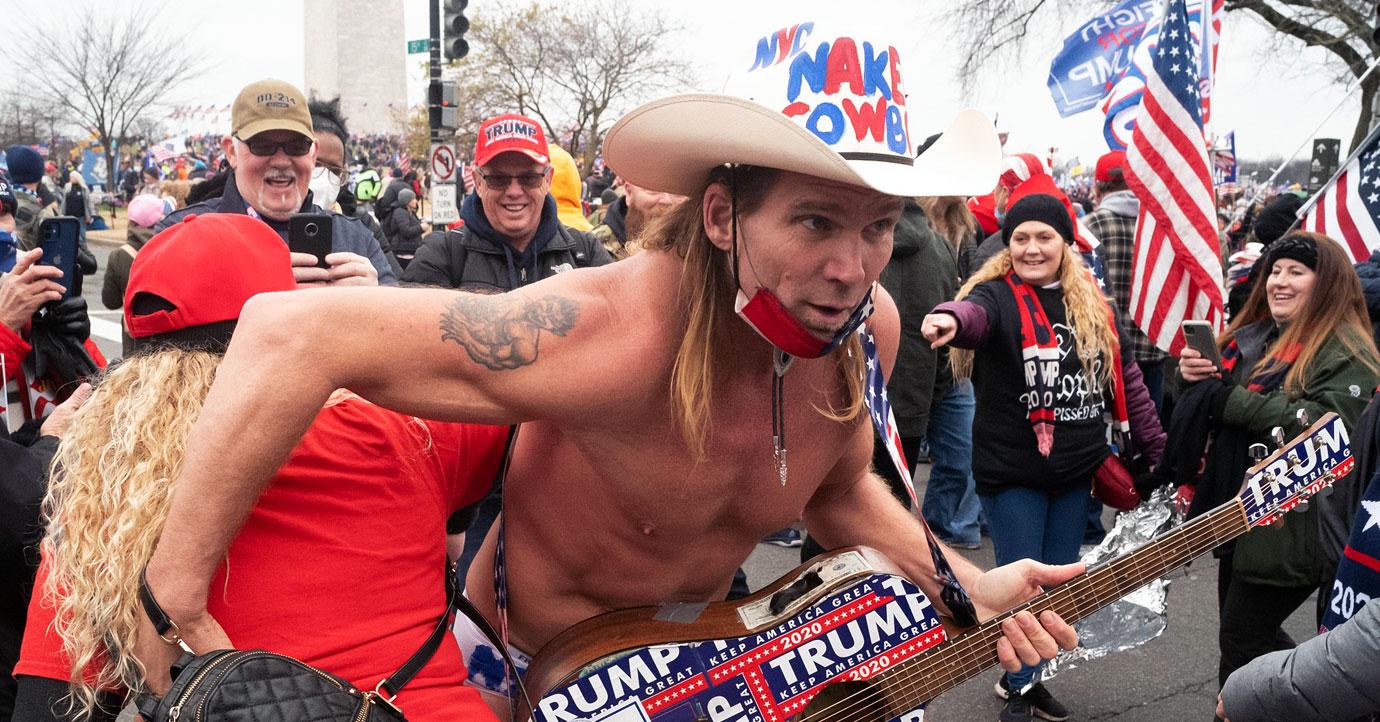 The artist has become a staple in Times Square, often taking pictures with tourists while dressed in the bare minimum. He also performs a few tunes, which he did while greeting the D.C. crowd near the Washington Monument and as he marched with them down the road.
Keep scrolling through the gallery below to see the musician out and about throughout 2020.
Article continues below advertisement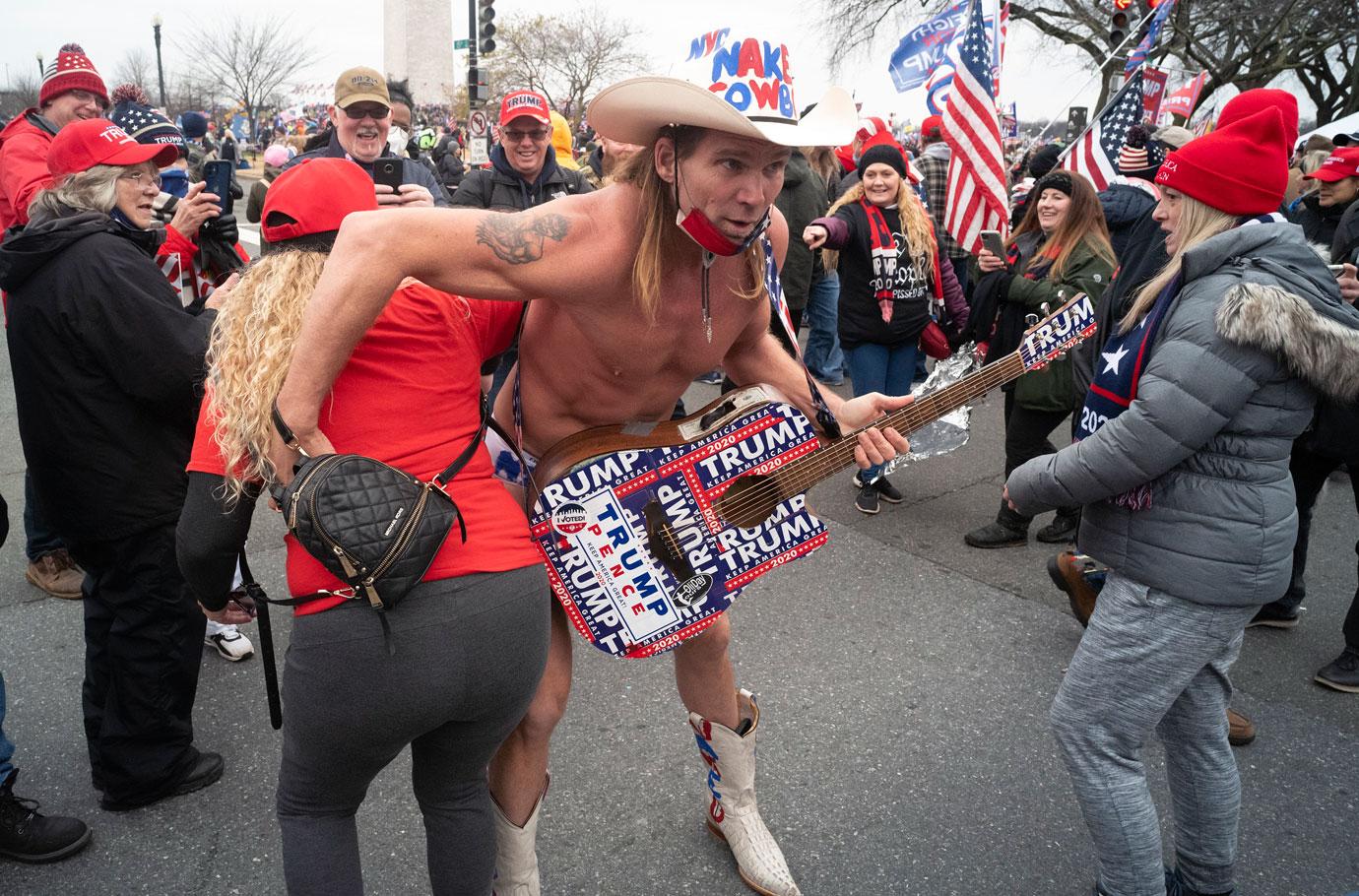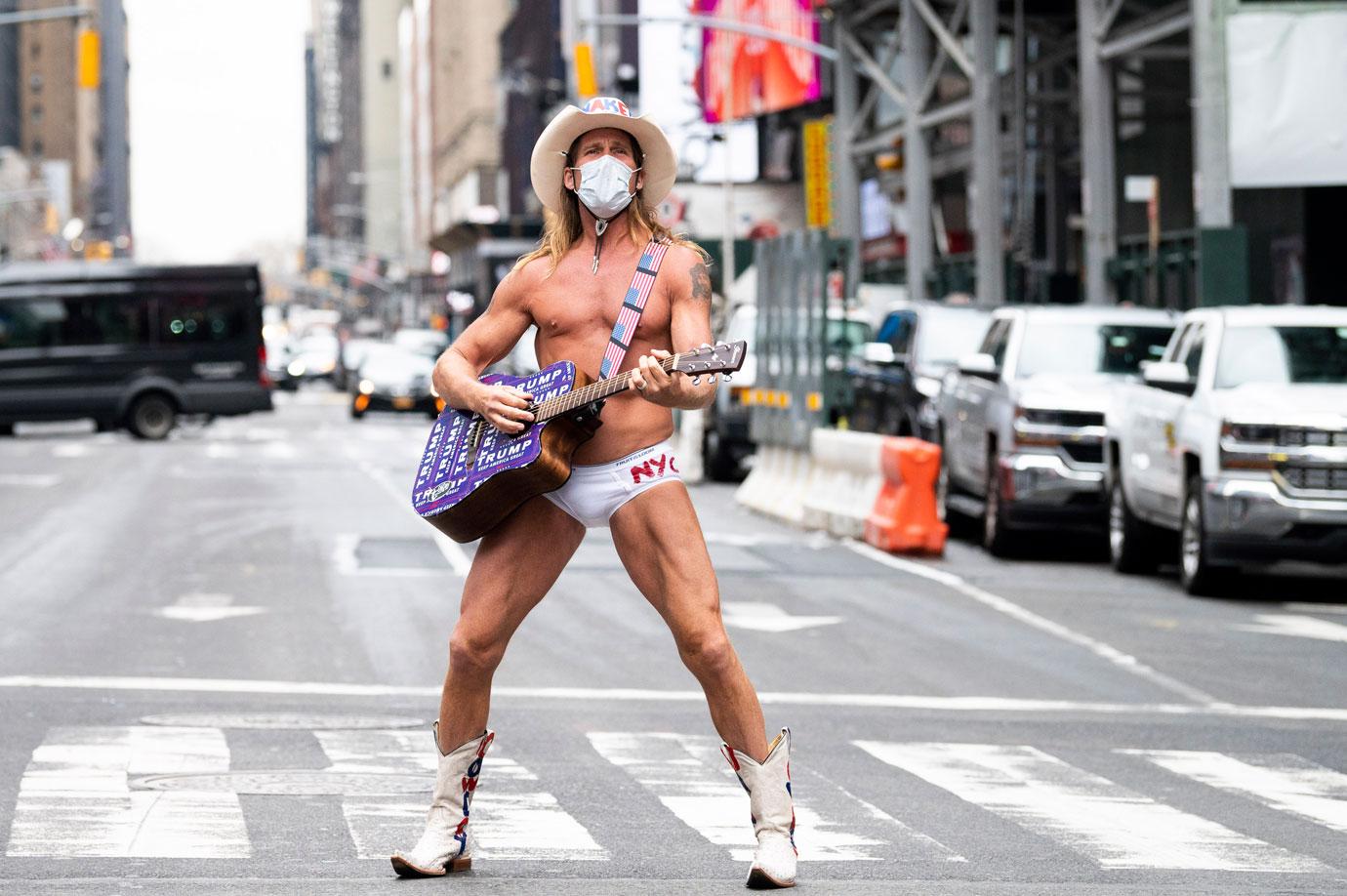 Not even a global pandemic could stop him from putting on a show in Times Square! On March 17, the star donned a face mask while strutting his stuff in the middle of the road.
"Basically with so few people, I'm able to capture the attention of every single one of them," he said of working during the crisis. "So it's like there's less people but (it's great) just to be able to hit every single person and cheer them up and get them honking the horn."
Article continues below advertisement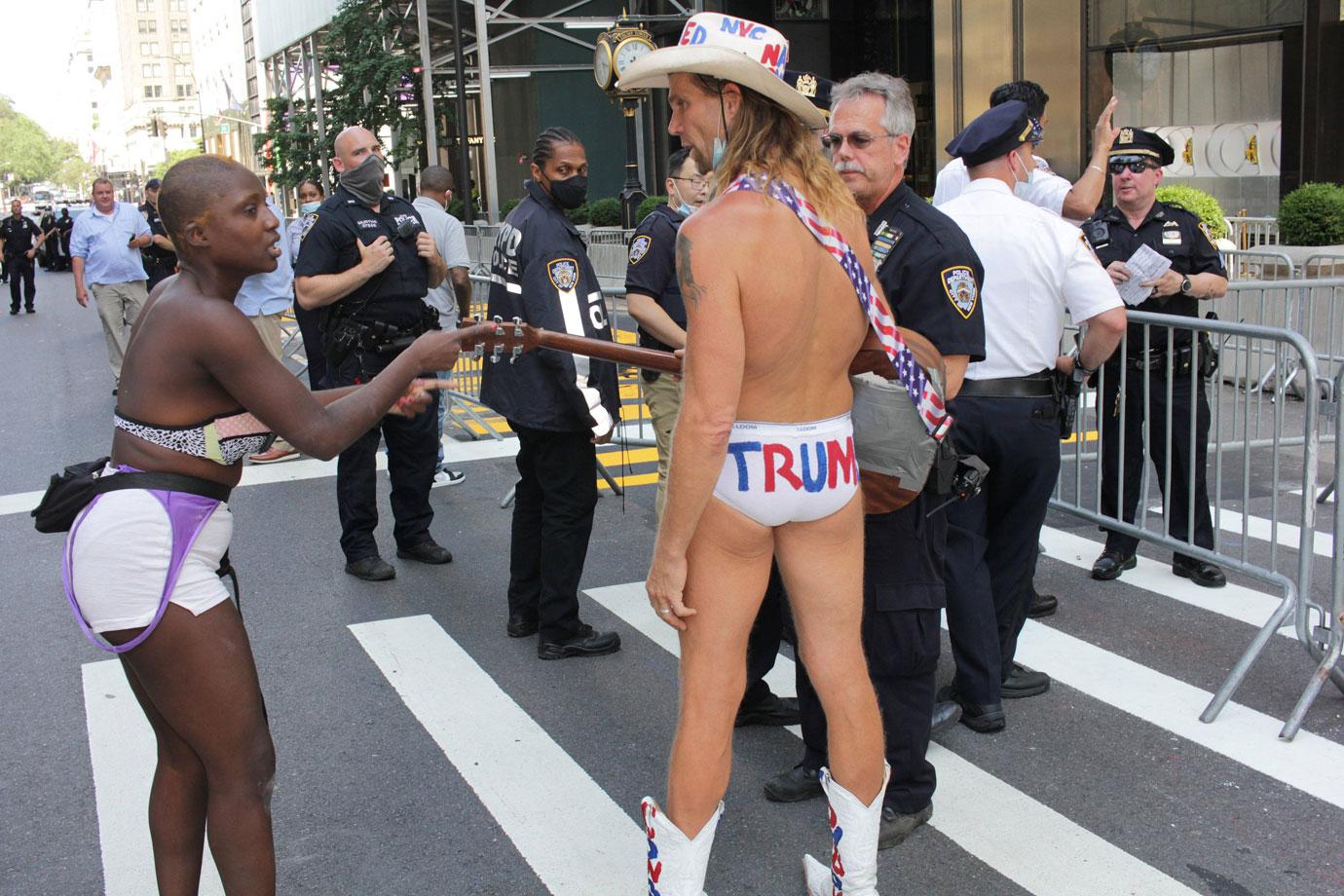 Outside of Trump Tower on July 18, the performer was seen standing near a group of police officers while a Black Lives Matter march was going on.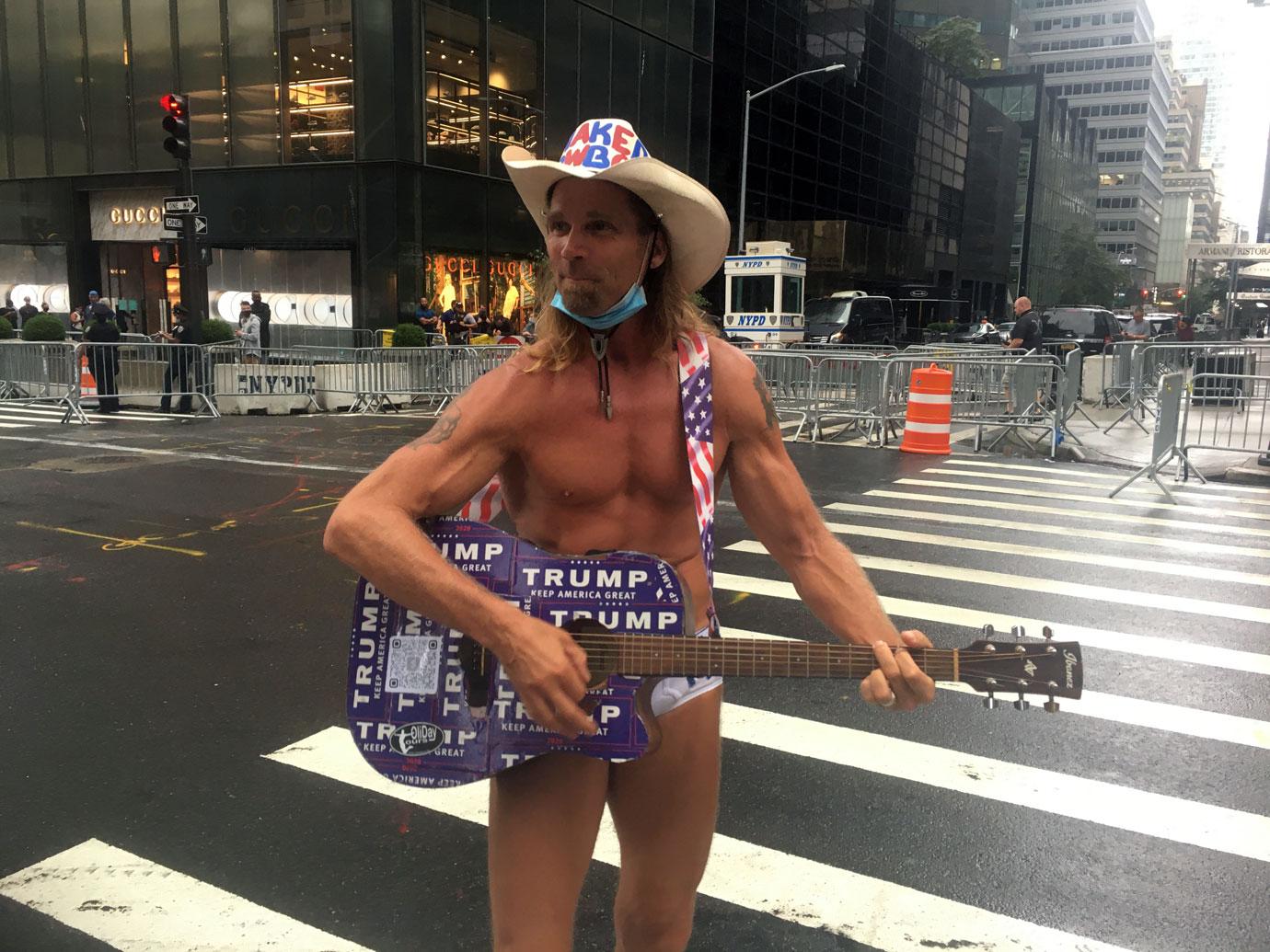 On July 31, he took to a barricaded street in NYC to put on a show, with his guitar adorned in 2020 Trump campaign stickers.
"My decision to stay in Times Square during corona is no different than going out there every single day when it's 19 degrees or there's a blizzard or a rainstorm or a heatwave — doesn't matter," he shared of the difficult times.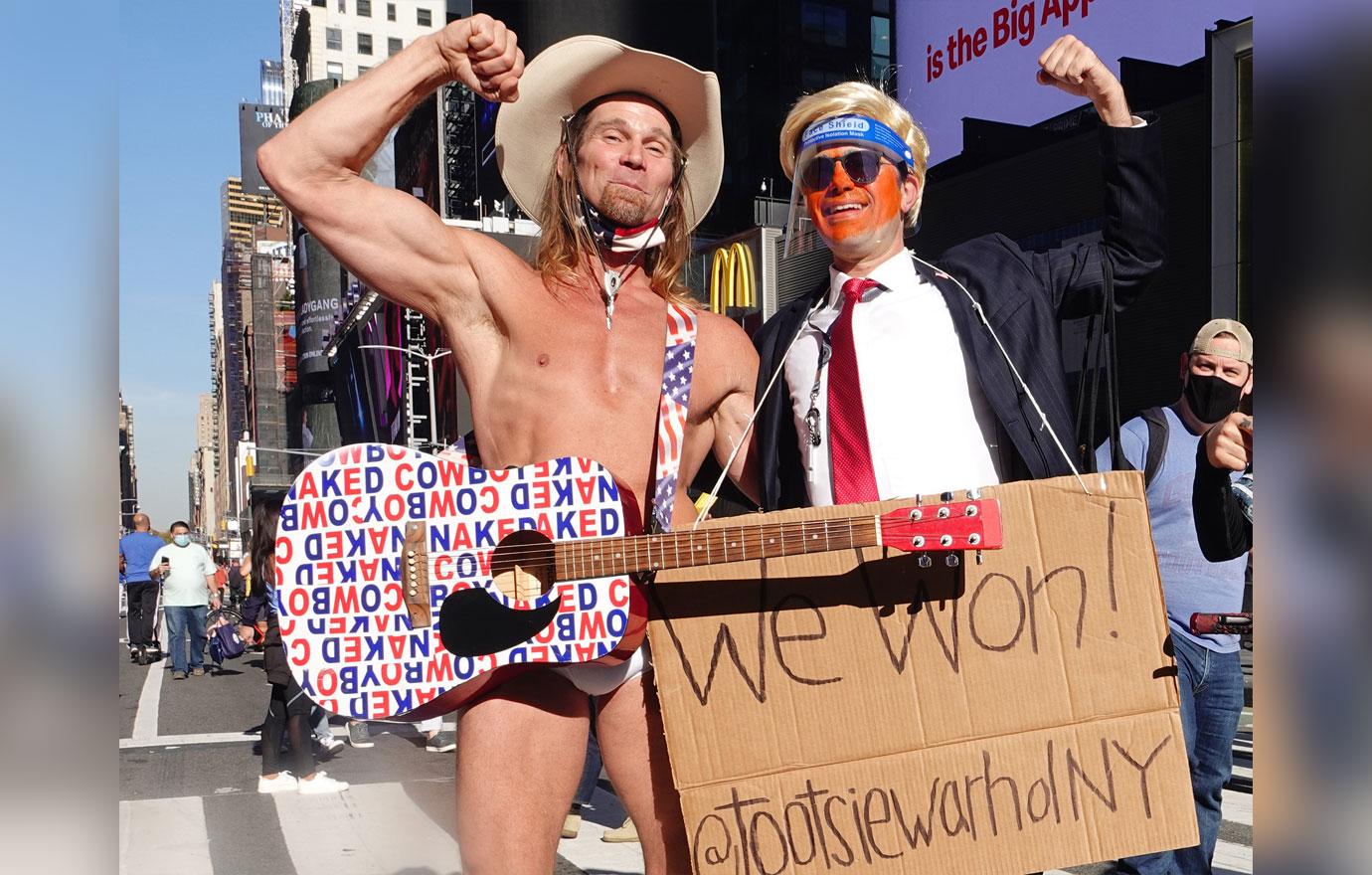 Changing his tune? On November 7, as Joe Biden was announced to have won the election, the artist ditched his Trump gear and seemed to celebrate the historic news in Times Square alongside and activist Tootsie Warhol.