NEWS
'We Cannot Take This Anymore!': The View's Meghan McCain Close To Tears & Wants Donald Trump Removed After Rioters Attack D.C. — Watch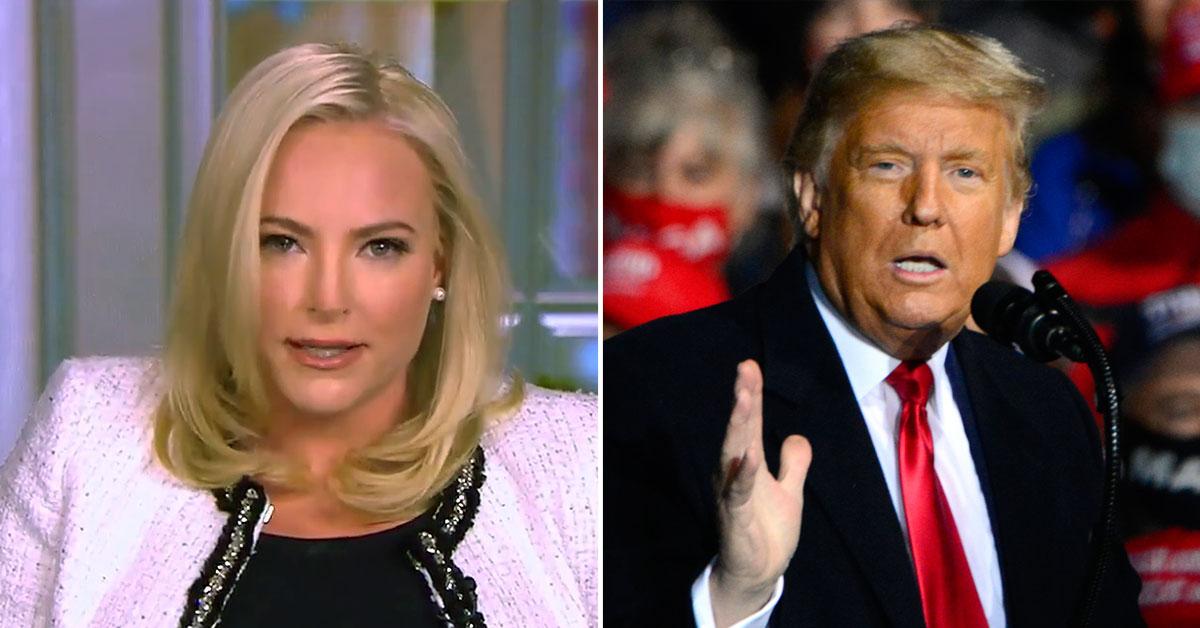 Considering President Donald Trump's weak response to rioters brutally attacking the Capitol on Wednesday, January 6 — resulting in four casualties — Meghan McCain didn't hold back and even fought back tears when discussing the horrifying events on The View the next day.
"How is everybody doing?" Whoopi Goldberg, 65, asked her coworkers. "How are you doing, Meghan?"
Article continues below advertisement
"This is one of the great national tragedies of my lifetime. This is one of America's darkest days. I have been absolutely despondent watching this. I am here in D.C. as everyone knows. My sister-in-law works on Capitol Hill, and the office door where she works — the window was busted out. I think that this is a good time to take a very hard look at where we are as a country and take a very hard look at where we are with President Trump," she began.
Article continues below advertisement
She added, "The bedrock of our democracy and the bedrock of who we are as Americans is the peaceful transition of power, and he is clearly a President who has turned into a mad king. At this point, I am calling on all Republicans and conservatives who still have clout. We have to invoke the 25th Amendment. We cannot withstand this. Our country cannot go on like this and we cannot possibly risk the idea that we can have more violence between now and when President Joe Biden gets elected and inaugurated."
Article continues below advertisement
"I am a patriot. I come from a patriotic family. I come from a family of service as does everyone on this show," she stated. "You are hurting our country, you are becoming a national embarrassment, and we have to get him out immediately because this cannot stand. The final words I want to say on this show this morning, in the words of Oliver Cromwell, in the name of God, go. Go. We cannot take this anymore."
This is hardly the first time McCain has shot back at Trump. In December, Trump, 74, dissed McCain's late father, Senator John McCain, saying he was "last in his class" and "one of the most overrated people in D.C."
"Two years after he died, you still obsess over my dad," she replied.
Article continues below advertisement
It's no surprise McCain got emotional while talking about the incident. Earlier in the day, the 36-year-old took to Twitter to share that she may lose it while appearing on the talk show.
"I am in D.C. - to say I am completely, utterly heartbroken and disgusted by yesterday's events is putting it lightly. I am going to try my best I can this morning @TheView... What happened yesterday is not American or patriotic or in any way indicative of the GOP I believed in," she wrote.
Article continues below advertisement