Celebration Smooch! Paulina Gretzky Shares A Kiss With Fiancé Dustin Johnson As She Wishes Him Happy Birthday On Instagram
This golf pro is getting lots of birthday love! Paulina Gretzky took to Instagram on Tuesday June 22, to wish her longtime love Dustin Johnson a happy birthday along with a steamy snap of the two sharing a passionate kiss.
Article continues below advertisement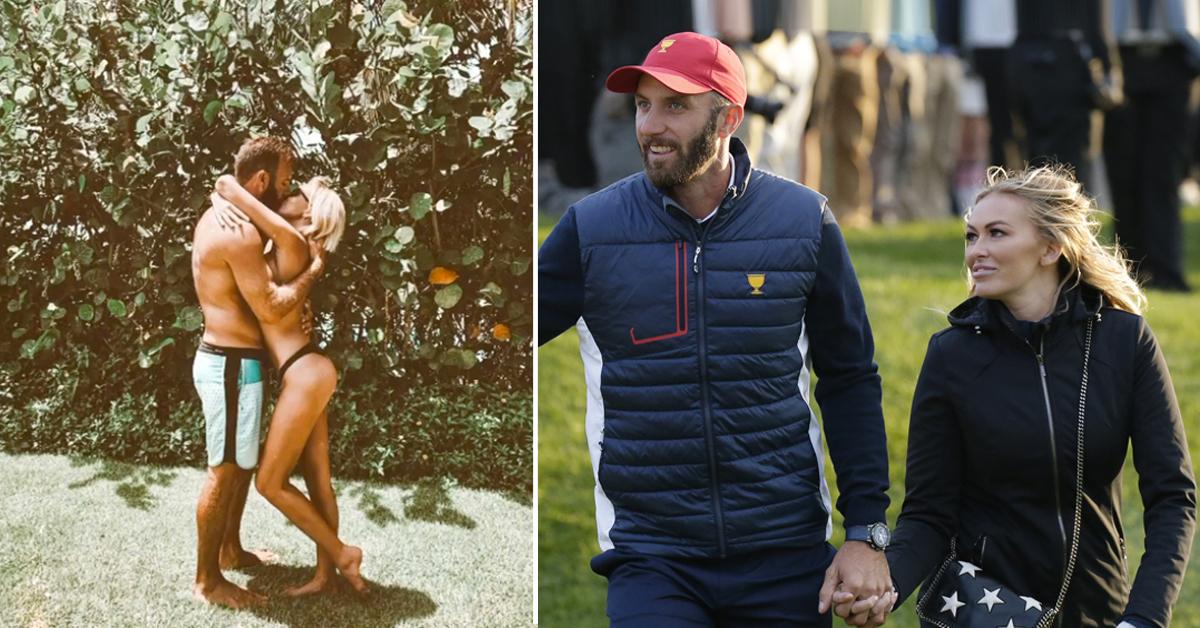 The model captioned the photo of the engaged duo "Happy Birthday" along with the emoji of honeypot and her fiancé's Instagram handle.
Article continues below advertisement
The actress' hunky other half, currently ranked 2nd in the PGA Tour, is about to compete in the Travelers Championship this upcoming Thursday. The pro golfer recently finished 19th in the prestigious US Open and won the 2020 Masters back in November.
Article continues below advertisement
The gorgeous duo have been engaged since 2013, only seven months after they started dating, and share two sons Tatum, 6, and River,4. Even though the two have been engaged for nearly eight years, they have stated that they still do not have a plan to tie the knot any time soon.
Article continues below advertisement
When asked about why there has been no solid time frame for the two to get married, Gretzky explained while appearing on "The Netchicks" podcast, "I don't know if people know if me and Dustin are really married or not. We're not. We're so in love."
Article continues below advertisement
She went on to explain that it is their love that means the most to them, not a big ceremony or a pretty white dress, "I don't want anything from Dustin other than I love him."
It seems that in Johnson' and Gretzky's romance, it is all about loving and supporting each other. After his 2020 Masters win, she posted a loving message on her Instagram saying "Honey, i'm forever & always your biggest fan. so proud of you @djohnsonpga."