TRUE CRIME
Pennsylvania Family, Including Two Young Sons, All Found Dead In House Two Weeks After Dad Reportedly Bought Gun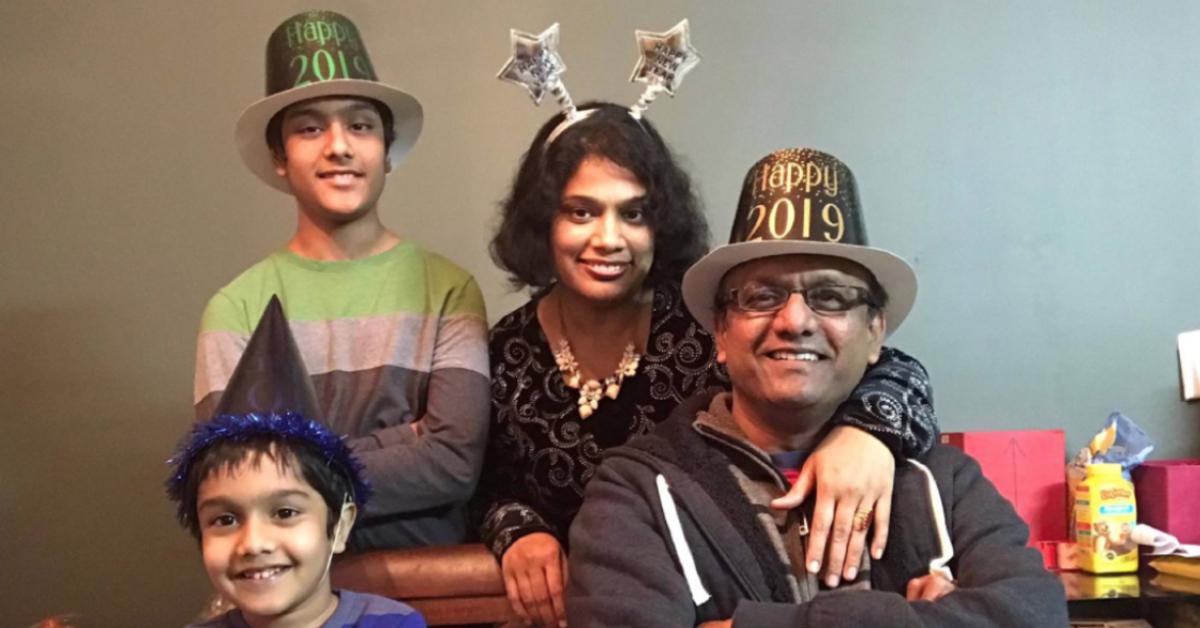 A Pennsylvania family of four, including two minor children, are all dead after police found them shot in the basement of their home on Sunday, January 24.
Local news reports that the father in the family, 50-year-old Deepak Kulkarni, had purchased a gun two weeks before the discovery of the bodies. He was found dead with his wife, Arti Adya Kulkarni, 47, and their two sons, Shubham, 14, and Sharvil, 7.
Article continues below advertisement
Wife Arti's brother, Anand Adya, told the Philadelphia Inquirer that he hadn't heard from his sister in a week, and became concerned when a family friend said Deepak had not responded to calls or texts for some time. Adya decided to drive over to their townhouse to check up on things, and when nobody answered the door, he called police.
Upon arrival to the home, officers used a garage door opener inside one of the family cars to enter, where they found the entire family slain by gunshot.
Article continues below advertisement
Adya told the outlet he'd last talked to his sister on Zoom January 17, for their dad's virtual birthday celebration. He said neither his sister nor brother-in-law seemed to be acting out of the ordinary at the time.
Adya added that his brother-in-law, a software analyst, occasionally struggled financially and had asked him for loans over the years, but that his sister, who had been married to him for 18 years, never let on that anything seemed seriously amiss.
Adya did say that plans had often fallen through with his sister, however, and he thinks that his brother-in-law may have been deliberately keeping her from seeing her family. "It was obvious," Adya said. "She wanted to meet, but he didn't let us."
He noted that the family is in mourning over his "model citizen" sister.
"They definitely did not deserve this," he said in an interview. "Arti was the most devoted wife, and an even more devoted mother, sister, and daughter. I was fortunate to have her as a sister."