EXCLUSIVE
'Burnt Out': Kendra Wilkinson Struggling As A Single Mom Working 'Long Hours And Weekends' At New Realtor Job, Reveals Insider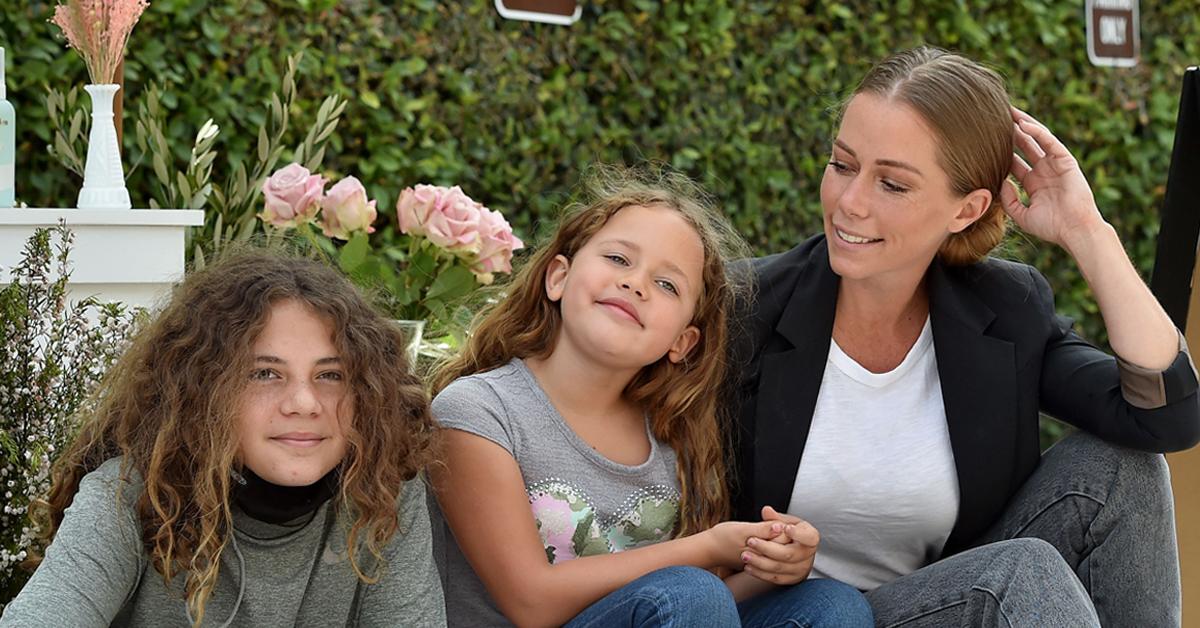 Reality check! Former Playboy Bunny Kendra Wilkinson has gone from living the high life to pounding the pavement to earn a paycheck — and she's missing the glam old days.
Article continues below advertisement
Wilkinson, who enjoyed a pampered existence as Hugh Hefner's girlfriend and Girls Next Door star, has had to bring home the bacon in the wake of her 2018 divorce from Hank Baskett to help provide for their two children, Hank, 11, and Alijah, 6.
"Being a single mom is a lot harder than she thought it would be," spills an insider.
Article continues below advertisement
The 35-year-old currently resides in a humble Calabasas, Calif., rental and recently snagged a job as a realtor. (She was hired by Kyle Richards' husband, Mauricio Umansky.)
Article continues below advertisement
"She's working long hours and weekends, and she looks pretty burnt out," notes the insider. "Kendra tries not to complain and is sucking it up as best she can, but she can't help but think about the times when she didn't have to worry about bills and rent and could sleep in as long as she wanted!"
Wilkinson's said she "had a blast" during her five years at the Playboy Mansion with Hugh Hefner. "That's what I lived for at that age. I had fun."
Article continues below advertisement
Her time at the mansion has been a topic of contention lately. In 2014, during her stint on the reality series I'm a Celebrity, Get Me Out Of Here!, Wilkinson said she moved into the Playboy Mansion before having sex with Hefner — but, in a recent interview, her estranged Girls Next Door co-star Holly Madison claimed Wilkinson wasn't being honest.
Article continues below advertisement
"I had to sleep with him first," Madison, 41, told "Call Her Daddy" podcast host Alex Cooper. "I'm not trying to slut-shame anybody or anything, but nobody ever got asked to move in unless they had slept with him," she added.
Wilkinson shot back (although she did not directly address the legitimacy of Madison's memory). "Dude... it's 2021," she vaguely commented, with a laughing emoji. "Times have changed," she said in a follow-up post, adding that she "forgive[s]" Madison for their fractured past and now has "kids to love and focus on."