President Joe Biden To Meet Queen Elizabeth II At Windsor Castle
Article continues below advertisement
Buckingham Palace announced on Thursday, June 3, that the Queen will welcome Biden, 78, and First Lady Dr. Jill Biden to Windsor Castle on June 13 for their first one-on-one meeting.
Article continues below advertisement
"This trip will highlight America's commitment to restoring our alliances, revitalizing the Transatlantic relationship, and working in close cooperation with our allies and multilateral partners to address global challenges and better secure America's interests," White House press secretary Jen Psaki said in a statement.
Article continues below advertisement
The trip to the U.K. will be part of the upcoming G-7 summit, and Biden's first trip abroad since taking office in January. This will also be the Queen's first meeting with a world leader since her husband, Prince Philip, passed away in April.
The Queen reportedly privately sent Biden a congratulatory message ahead of his inauguration, while the Bidens offered condolences after Philip's death, CNN reported.
Article continues below advertisement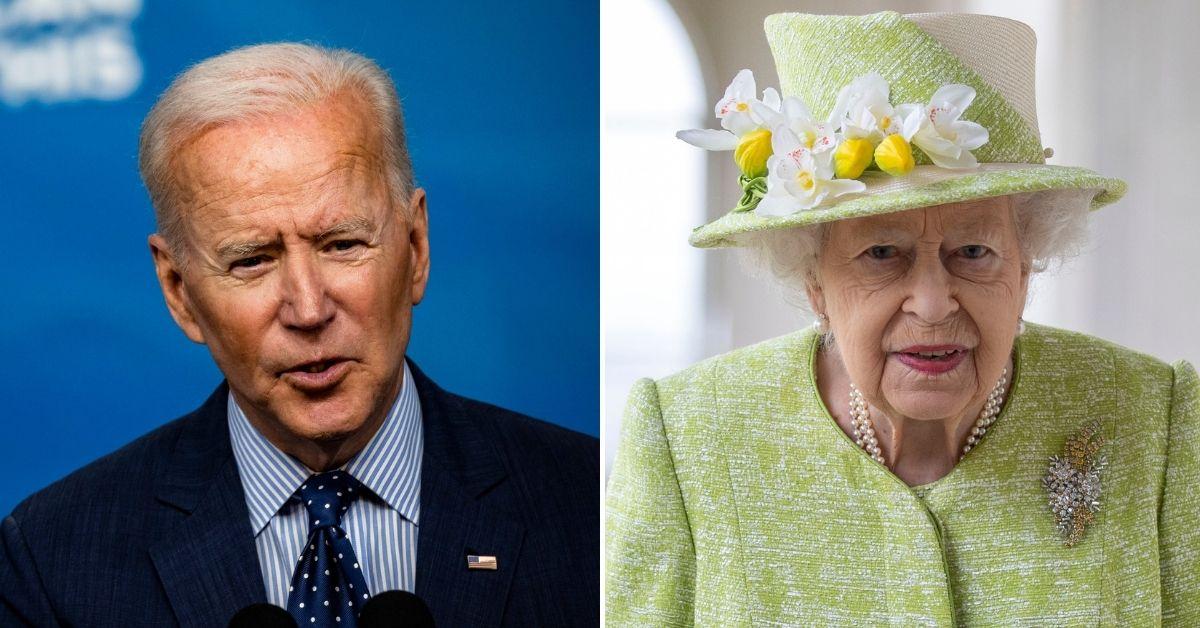 Biden is first scheduled to meet with British Prime Minister Boris Johnson on June 10 before the G-7 summit (Group of Seven), which will be held in Cornwall from June 11-13. This will reportedly be the first in-person summit of world leaders since the coronavirus pandemic began.
Article continues below advertisement
Biden previously met Prince Charles when the heir to the throne, 72, visited Washington D.C. in 2015 while Biden was former President Barack Obama's VP. His relationship with Prince Harry has been described as a "bromance," as they have been photographed together several times over the years.
"My wife was with Prince Harry at the Invictus Games. I read in The Guardian, or one of them, and it says — I'm paraphrasing — everywhere Prince Harry went, he had this blonde woman on his arm. The vice-president's wife!" Biden joked. "I'm a little worried here, you know what I mean?"
Article continues below advertisement
During her 69-year reign, the Queen has met with every U.S. President, except for Lyndon B. Johnson. Former President Donald Trump was the third to be invited for an official state visit, after state dinners with George W. Bush and Obama.