PHOTOS
Why Prince Harry's Bromance With Joe Biden Is Stronger Than His Bond With Prince William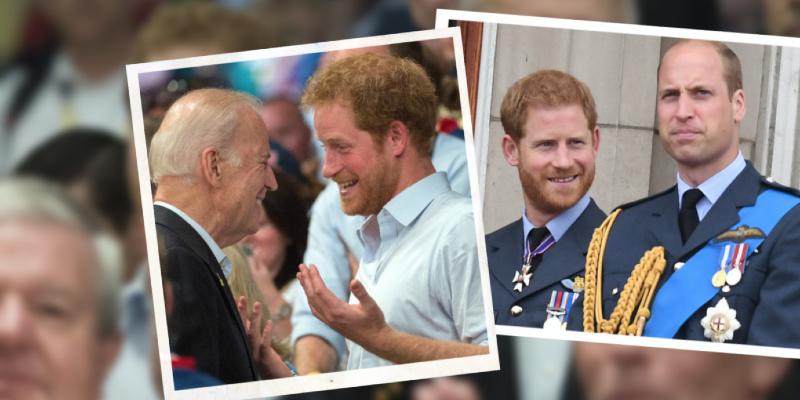 Nothing says brotherly love like leaving your family to start a new life in another country. While Prince Harry may no longer be in the royals' good graces, U.S. A-list celebrities — and even politicians — have welcomed the Duke and Duchess of Sussex with open arms.
Harry, 36, and wife Meghan Markle, 39, announced they would be stepping away from their senior royal duties in January. After wrapping things up in March, the couple and son Archie headed to California to start their lives anew. The shocking departure left brother Prince William, Kate Middleton and other Brits with a bitter taste in their mouths.
Article continues below advertisement
DUCHESS DRAMA! 5 TIMES MEGHAN MARKLE WAS SNUBBED BY THE ROYAL FAMILY
While his time in British politics may be over — as well as his relationship with his brother, according to multiple reports of a rift between the two — new President-Elect Joe Biden is sure to make him feel right at home, as the two have been friends for several years... and it shows!
As Prince Harry changes his relationship status with William, 38, to 'It's Complicated,' his friendship with Biden gets an upgrade to 'Bromance.'
See why Harry's bond with Biden is better than his bond with William below.
Article continues below advertisement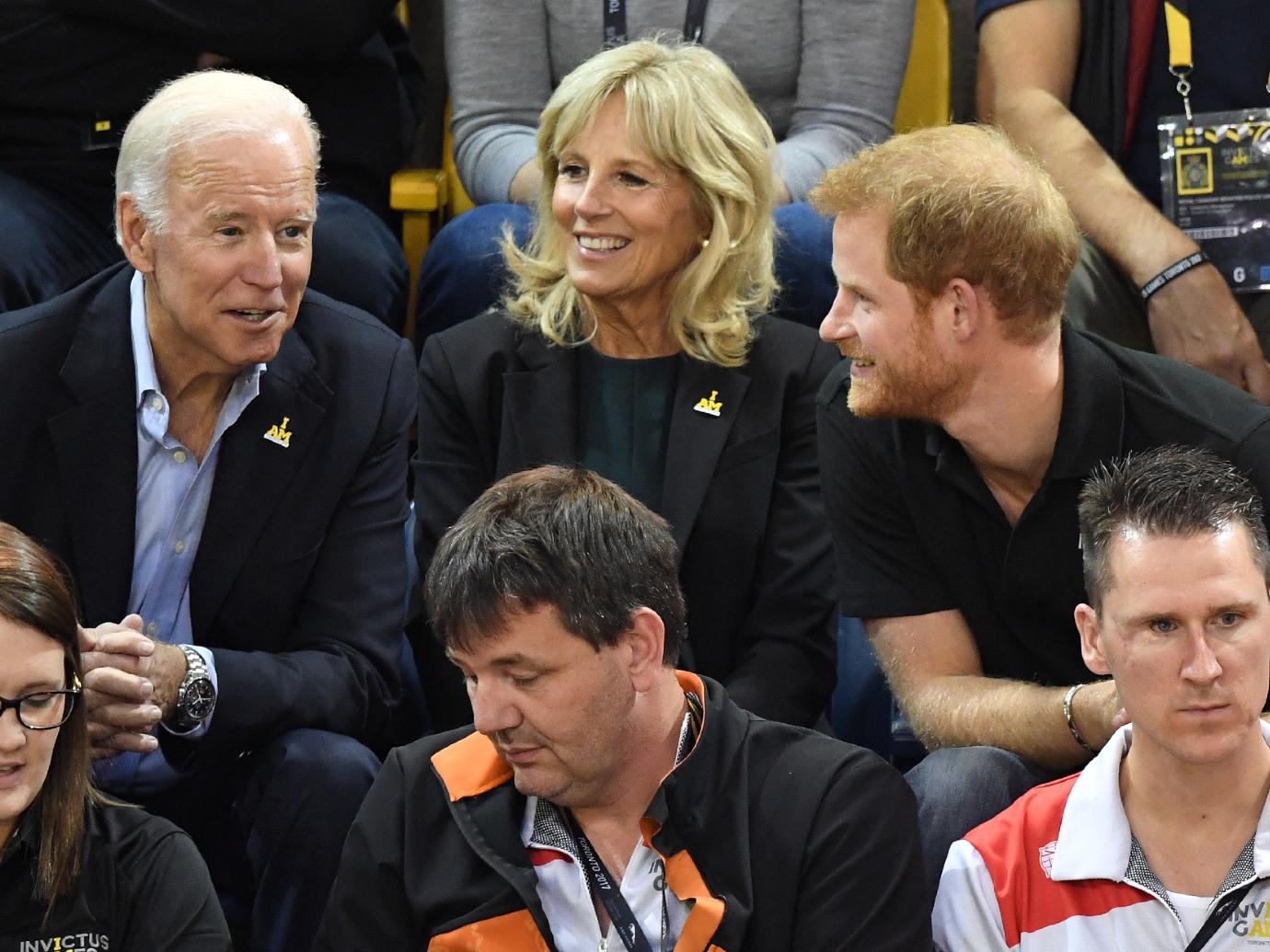 The Prince has been close with Biden and his wife, Jill Biden, for several years now. Harry was first photographed with the President-Elect's wife at a reception for wounded soldiers in Washington, D.C., in 2012.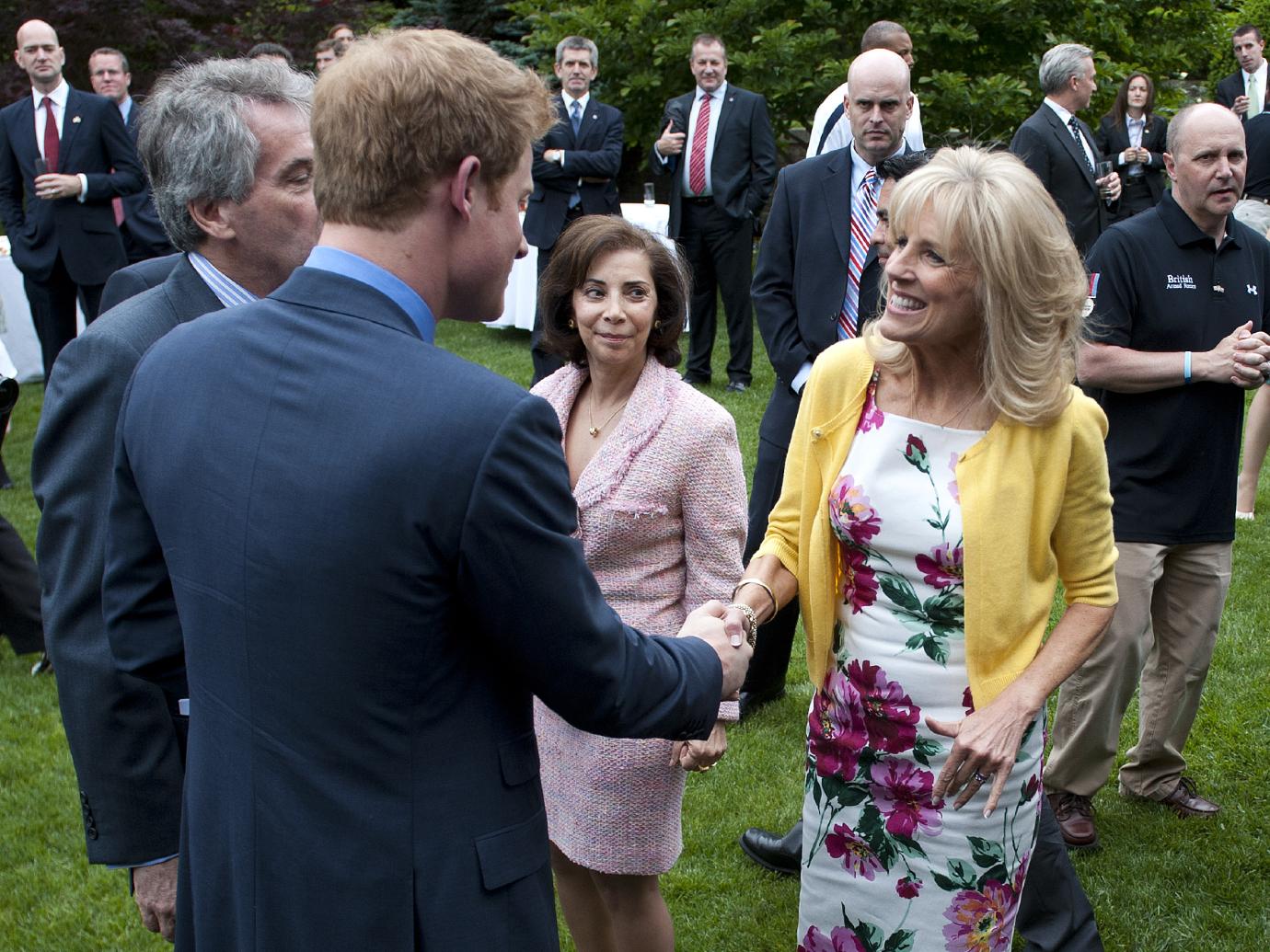 The Bidens have been longtime supporters of the Invictus Games, a sporting tournament for injured and wounded service personnel founded by Harry in 2014. Biden even joked about being concerned after his wife and Harry spent a weekend at the Invictus Games together in London.
"I read in The Guardian, or one of them, and it says — I'm paraphrasing — everywhere Prince Harry went, he had this blonde woman on his arm. The Vice President's wife! I'm a little worried here, you know what I mean?" the 77-year comically explained.
Article continues below advertisement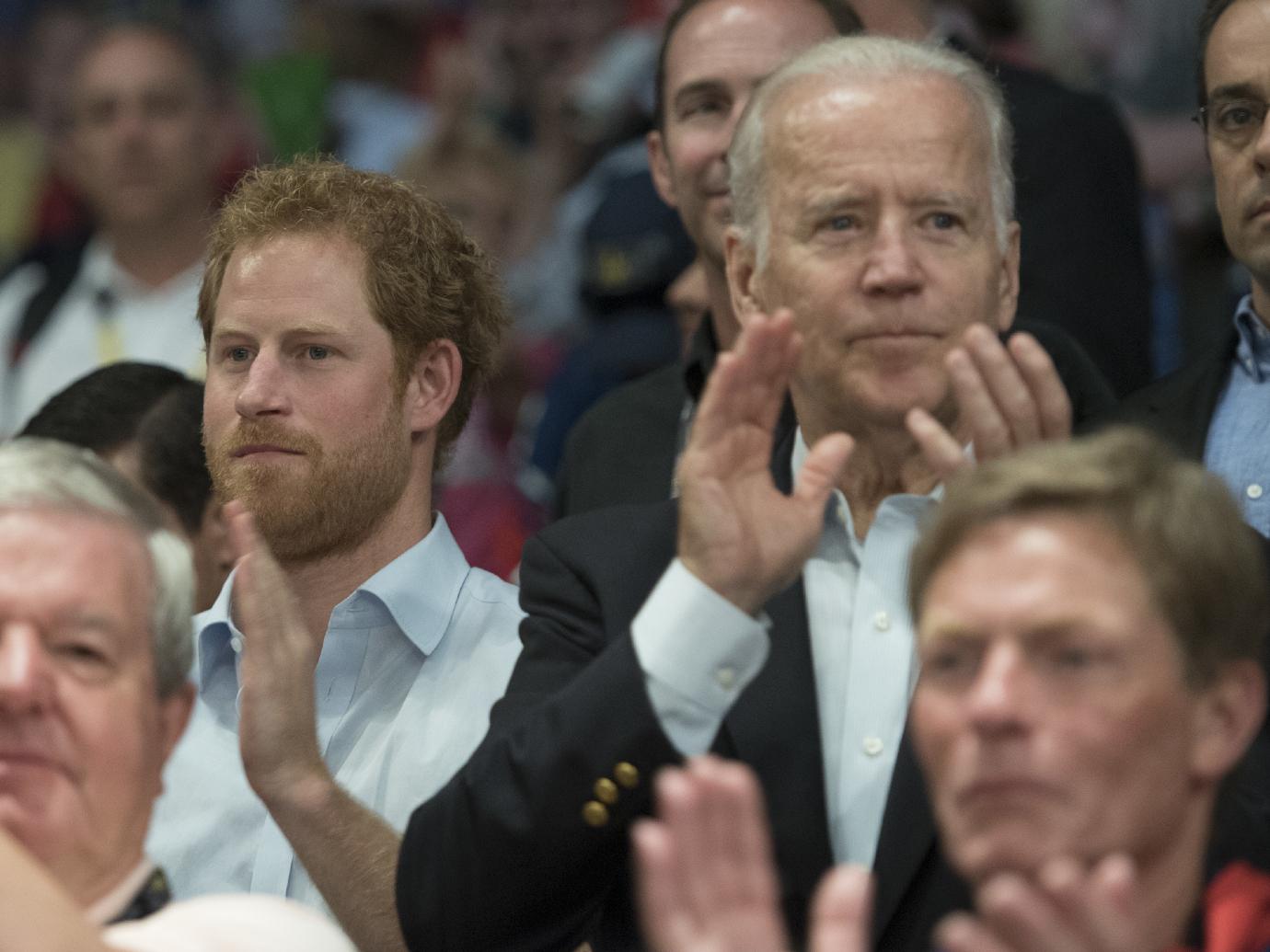 The longtime pals reunited once again in 2016 to watch wounded veterans play basketball in Virginia. Harry was first photographed with the former Vice President the same year at the Invictus Games. They were seen having a laugh and sharing jokes with each other.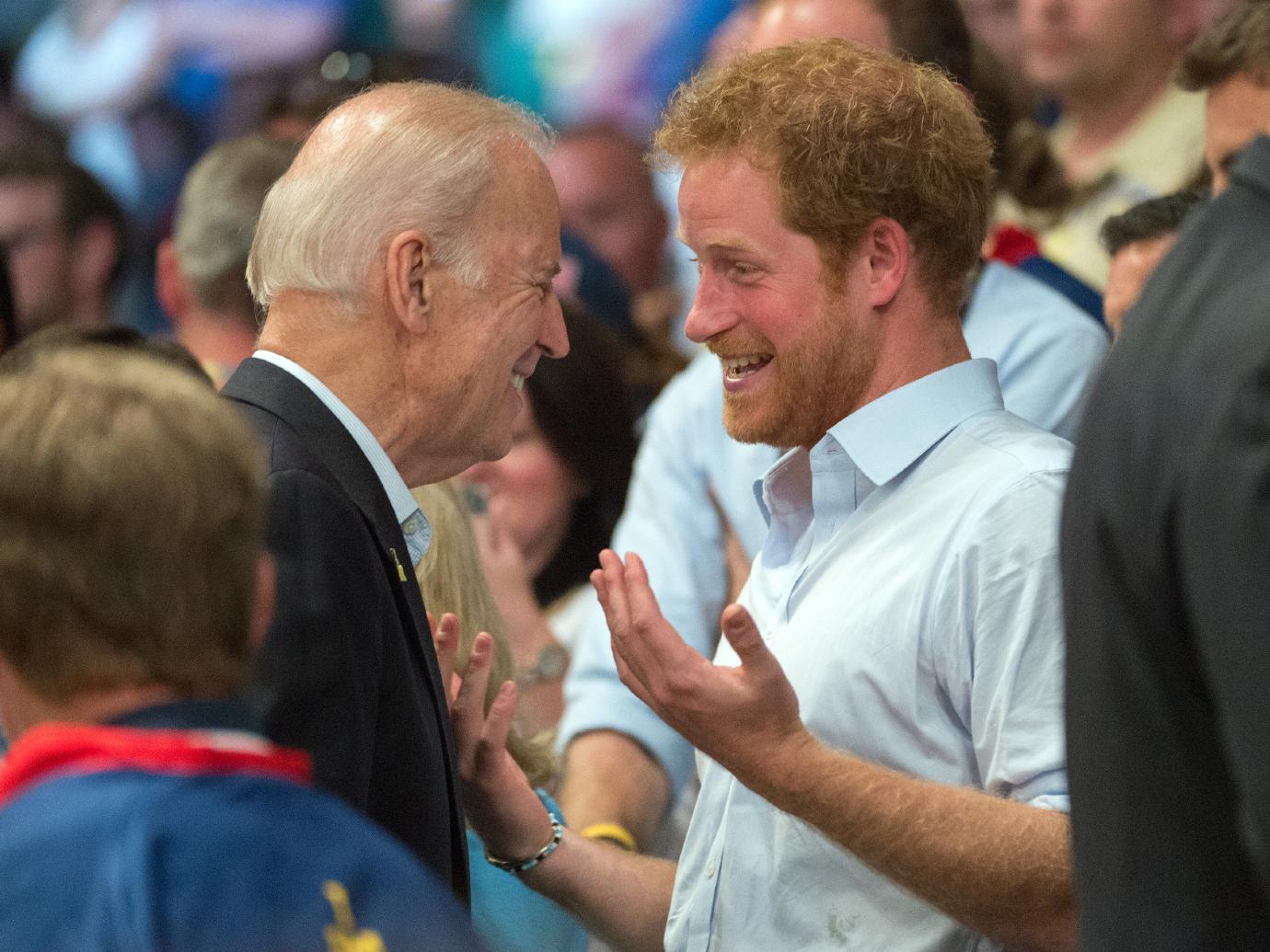 Harry met up with the Bidens once again to watch the USA vs. Denmark wheelchair rugby match. Biden joked at the time: "Jill went to London for the last Games. She spent too much damn time with Prince Harry!" The trio was seen laughing and enjoying their company together.
Article continues below advertisement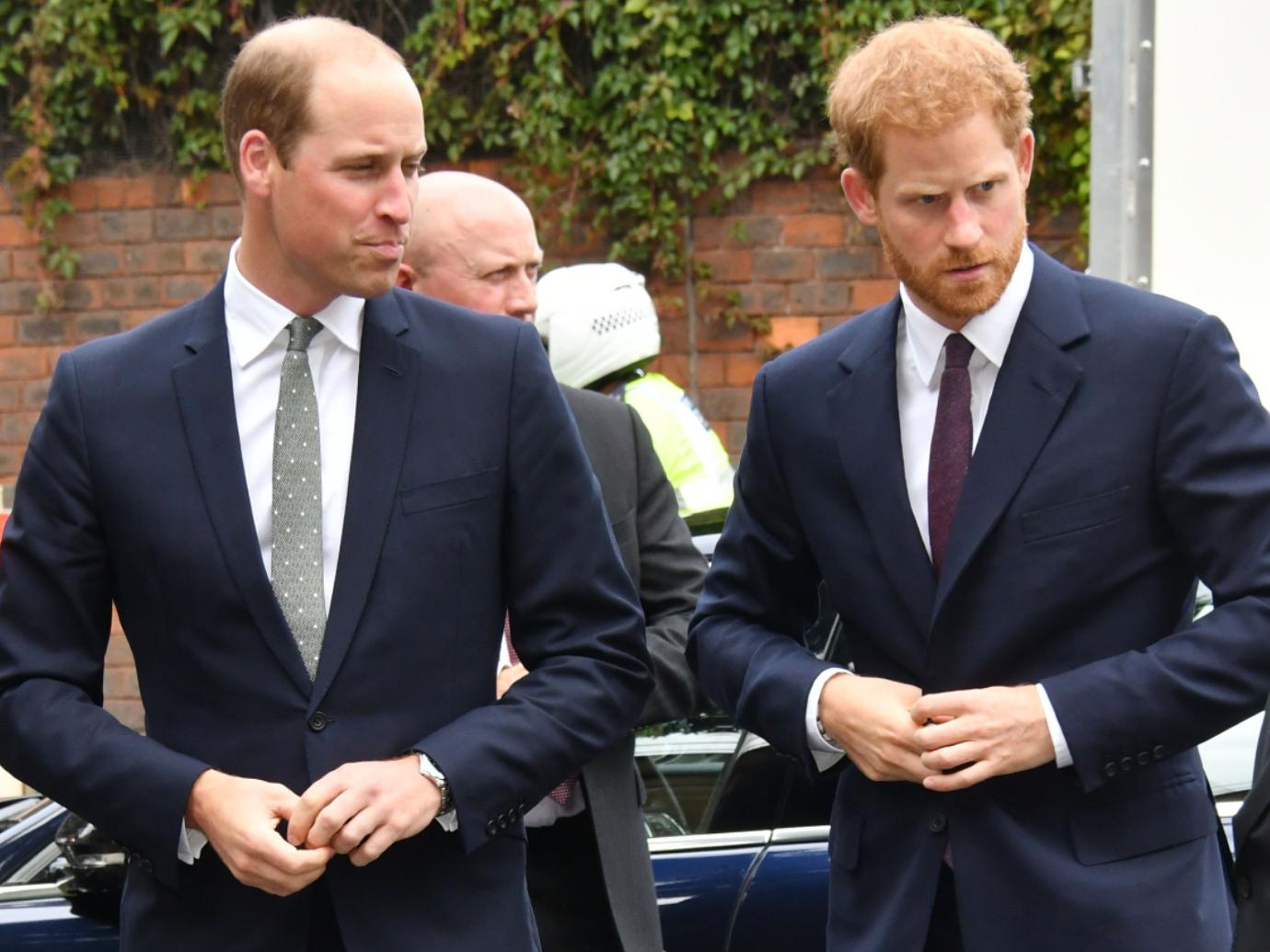 While Harry's departure from the royal family appeared to be the last straw for William, the two had tension long before Megxit, also known as Harry and Meghan's break from the royal family.
According to author Robert Lacey — who wrote the biography Battle of Brothers: William & Harry — The Inside Story of a Family in Tumult — the brothers had a strenuous relationship since their childhood. "William was always sort of jealous of the lovable rogue reputation that Harry had and the affection that he generated," William and Harry's former bodyguard told Lacey.
As children, William "took strength from the idea of his duty and what lay ahead for him as king," while Harry focused more on relationships and love.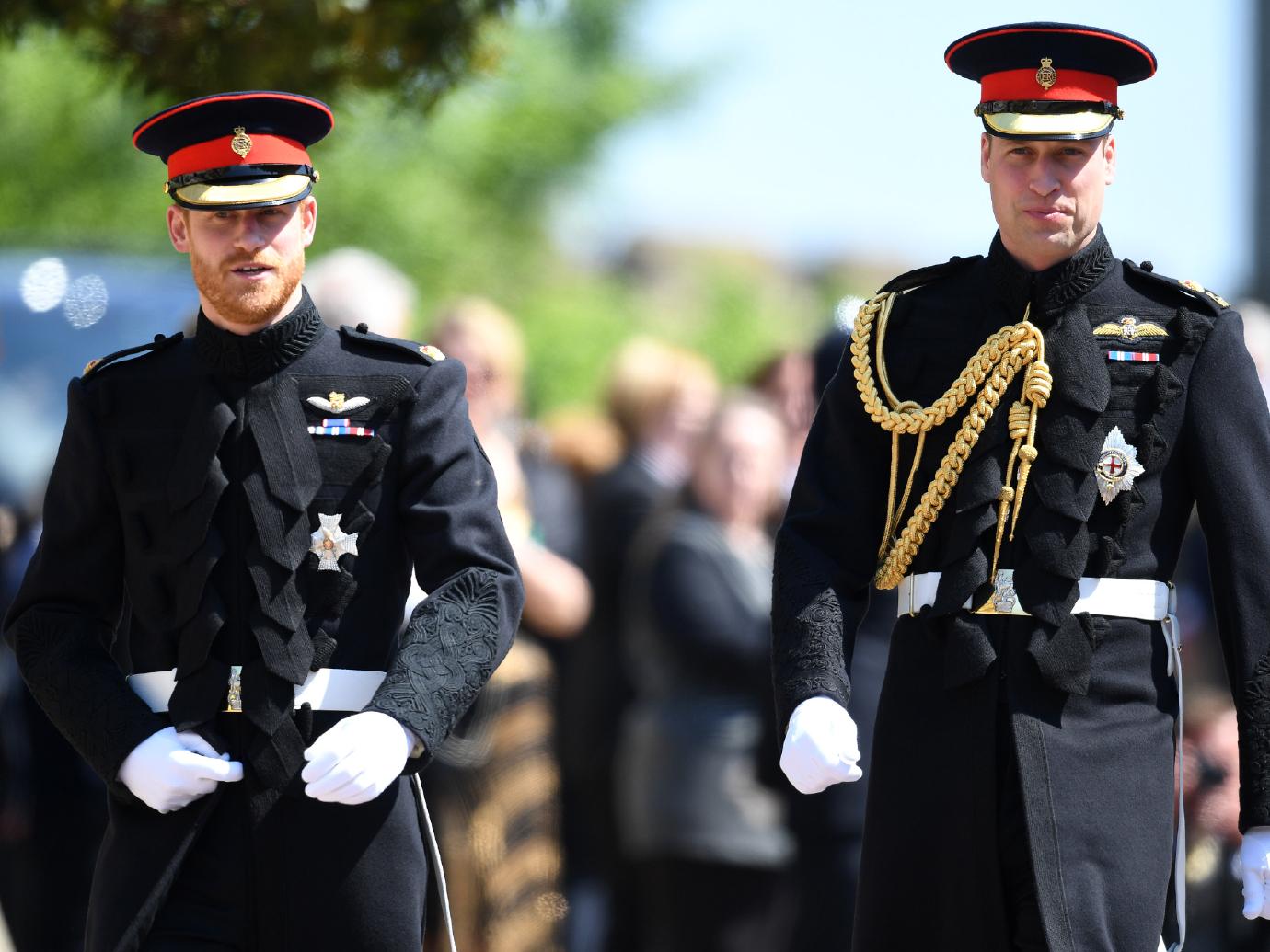 The loss of William and Harry's mother, Princess Diana, also took a toll on the brothers as children. Diana died in a car crash at the age of 36, leaving behind 15-year-old William and 12-year-old Harry.
William — who was often the shoulder for his mom to cry on during her troubling times — felt "robbed" of his youth. "I think the responsibility he had for Harry also robbed him of the, you know, carefree nature of his childhood," Lacey noted.
Article continues below advertisement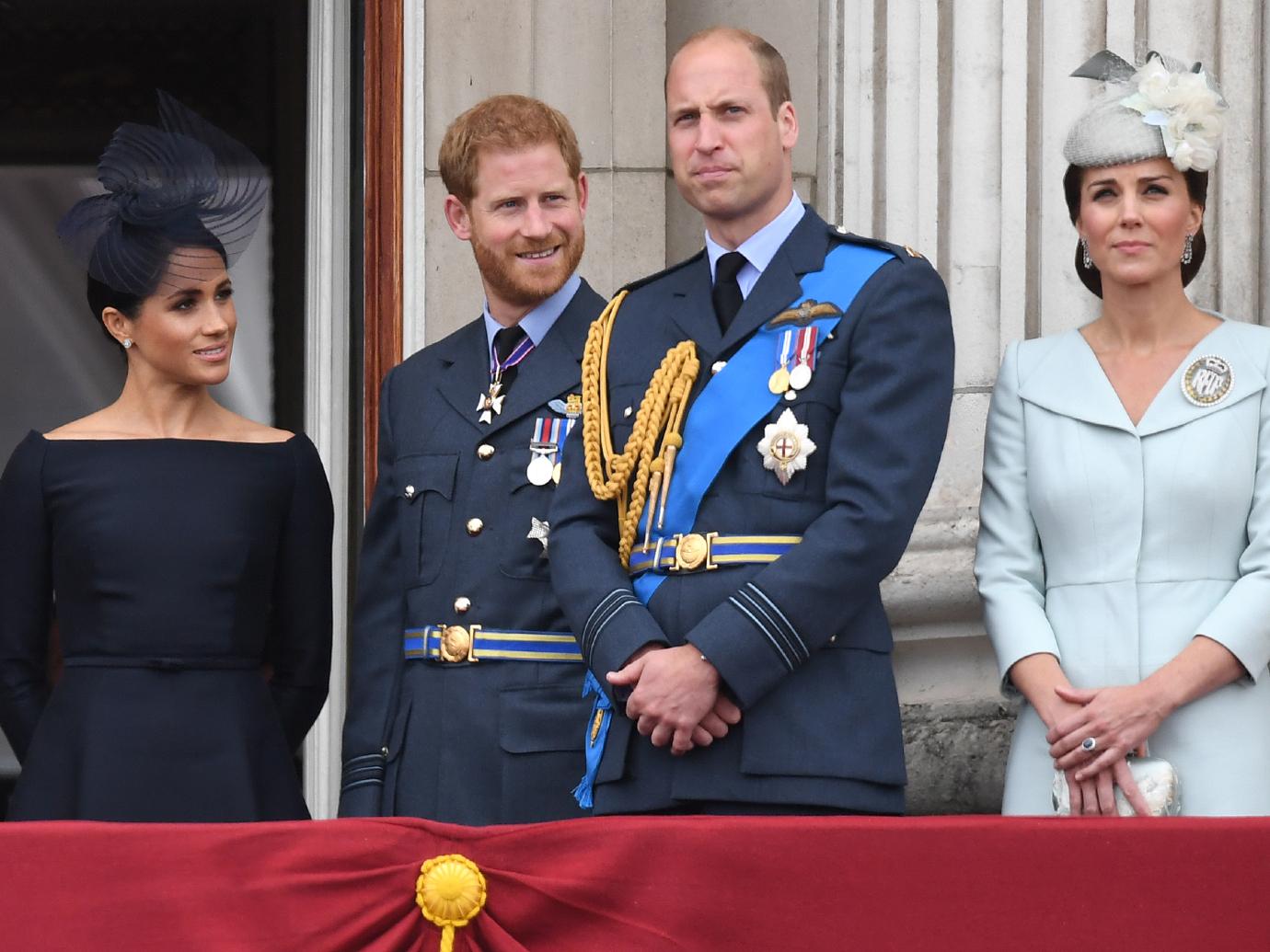 Apart from childhood feuds, the underlying competition between Harry and Meghan and William and Kate played a part in the undoing of the brotherly bond. The Duke of Cambridge initially had doubts about Harry's speedy romance with the American actress, whom he started dating in 2016. A concerned William asked their late mother's brother to "see what he could do."
William's efforts were met with a "bitter explosion" from Harry, who was furious with William for "dragging other family members into the row," Lacey explained. "Harry and Meghan overshadowed William and Kate ... They're quite happy now to have seen them out of the country."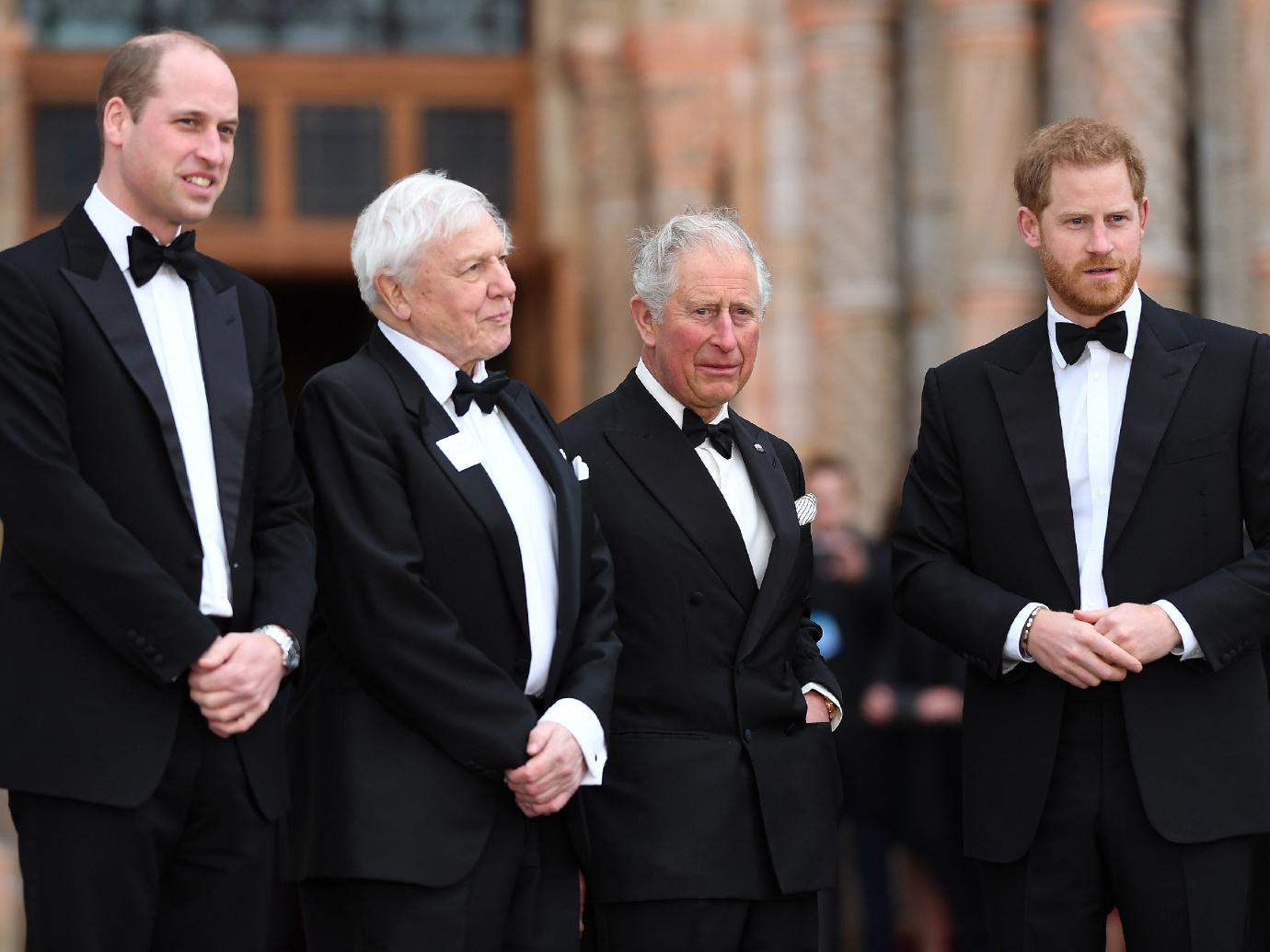 While Harry warned his brother and father that he and Meghan would be jetting off to America, Harry "didn't leave their relationship on good terms by any means," a source told PEOPLE in February. Lacey noted that William and Charles brushed off the warning before Harry went public with the news in January.
While Queen Elizabeth II wanted Harry, William, Charles and herself to sit down and hash out the tension, William — who felt "blindsided" and "incredibly hurt" after finding out the couple was going through with their departure — declined his grandmother's invitation. "I put my arm around my brother all our lives," the older brother said, according to the new book, "and I can't do it anymore. We're separate entities."