Prince Charles Shares Touching Throwback Photo With Late Father Prince Philip, Thanks Royal Fans For Outpouring Of Support
Prince Charles is showing his appreciation for the outpouring of support from royal fans after father Prince Philip's death by sharing a touching throwback photo of the father-son duo.
Article continues below advertisement
Instagram user Lise M shared the thank you card she received from the Prince of Wales' office after sending him a letter of condolences following the Duke of Edinburgh's death on April 9. Click here to see the sentimental card.
Alongside the message, there was a black-and-white image of young Charles and Philip riding in a small motorboat at Cowes, Isle of Wight, from 1958.
Article continues below advertisement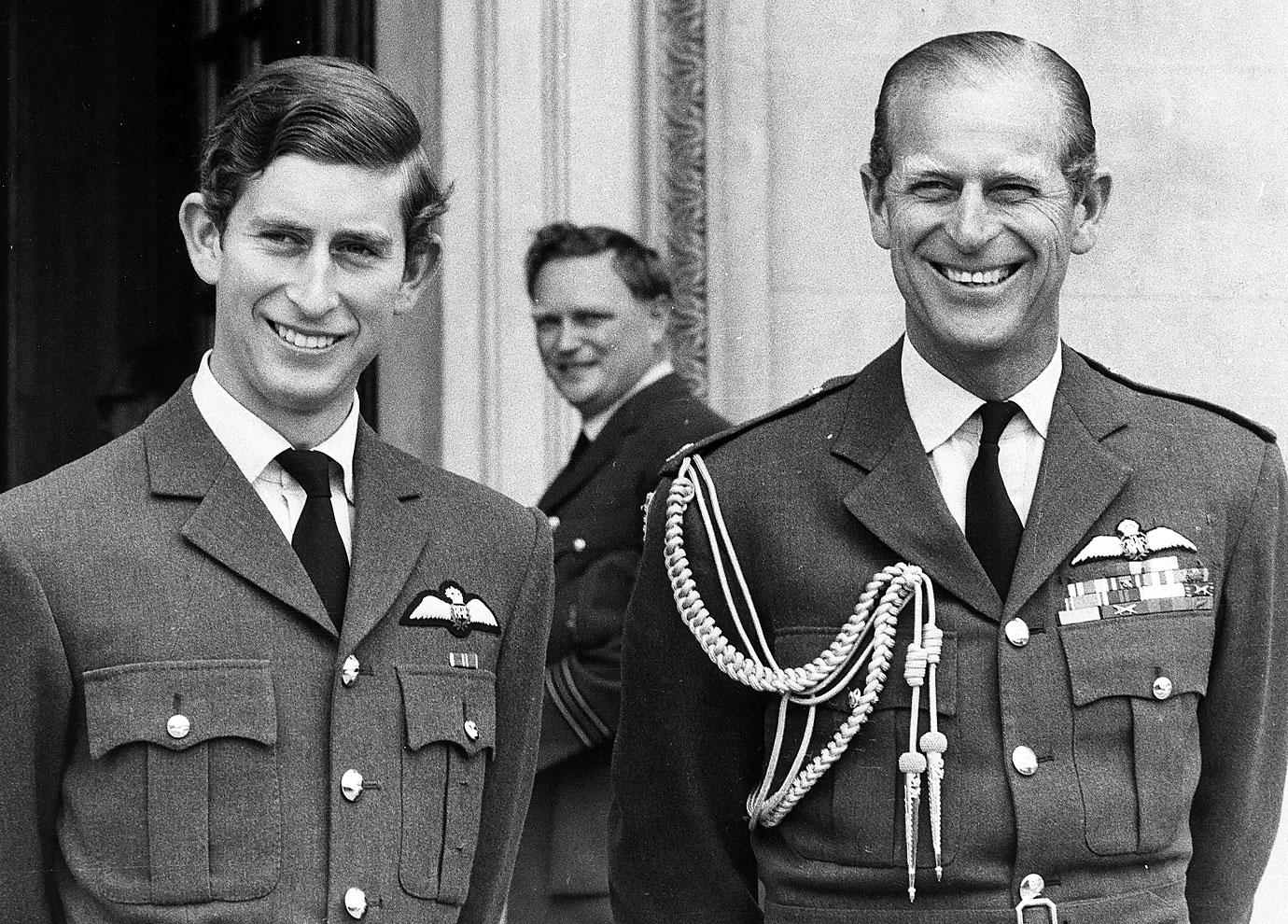 "The Prince of Wales thanks you so much for your very kind message of sympathy," the card read. "His Royal Highness has been enormously touched by the many generous messages that have been received in recent days; they have provided great comfort at this very sad time."
Article continues below advertisement
The note concluded: "The Prince of Wales sends you his warmest thanks and best wishes."
Article continues below advertisement
However, Queen Elizabeth II broke the tradition following the loss of her husband, whom she was married to for 73 years. Instead, Her Majesty will use personalized stationary, which features her crest in black rather than the conventional red, PEOPLE reported.
Article continues below advertisement
The change-up was perhaps in honor of Philip, who famously had a no-fuss attitude about life and death. Philip designed every detail of his own funeral — with his coffin being placed on the back of a Land Rover — opting for no eulogy at the somber occasion.
Article continues below advertisement
Charles was joined by his mother, Prince William, Kate Middleton, Prince Harry and other close royal family members for Philip's Saturday, April 17, funeral at St. George's Chapel at Windsor Castle. Charles' other daughter-in-law, Meghan Markle, was not in attendance, as her doctor advised her not to fly due to her pregnancy.
After Philip's death, the 72-year-old shared a touching message with the public, praising the 99-year-old for being an incredible man and the public for their outpouring of love and support.
"My dear Papa was a very special person who I think above all else would have been amazed by the reaction and the touching things that have been said about him and from that point of view we are, my family, deeply grateful for all that," Charles said. "It will sustain us in this particular loss and at this particularly sad time."