STYLE
Princess Diana's Iconic Wedding Dress On Display At Kensington Palace As Part Of 'Royal Style In The Making' Exhibition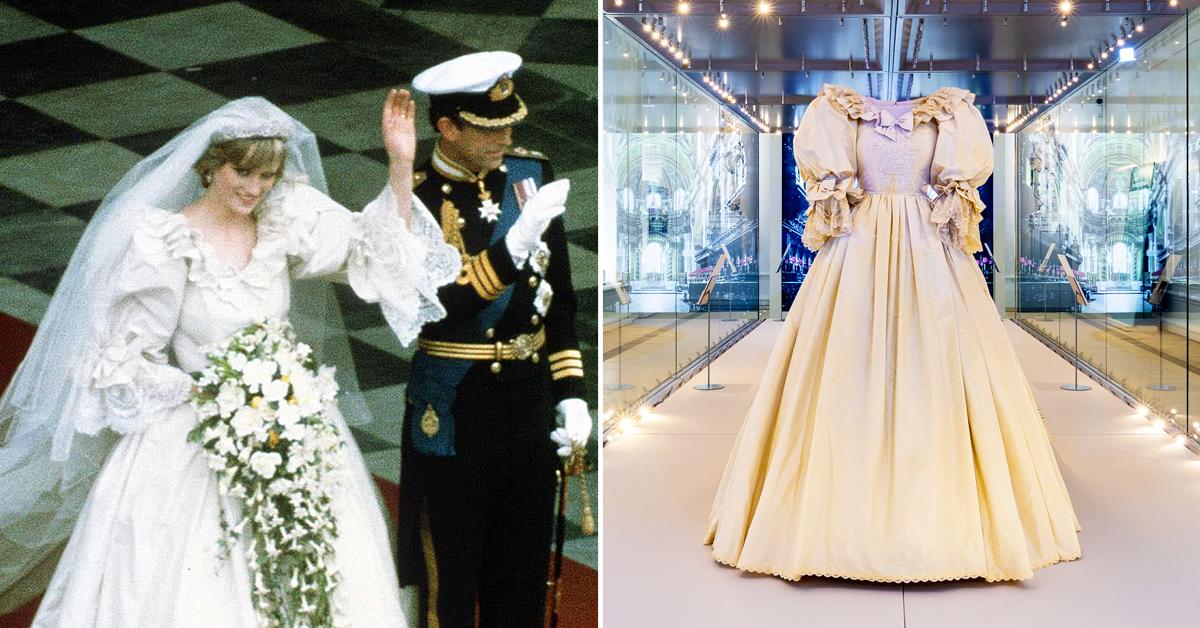 Princess Diana's wedding gown, one of the most famous dresses in the world, has gone on display at her former Kensington Palace home in London.
Article continues below advertisement
Worn at Diana's wedding to Prince Charles, Prince of Wales in 1981 at St. Paul's Cathedral, the iconic dress is an ivory silk taffeta and antique lace gown, with a history-making 25-foot train and a 153-yard tulle veil. At the time, it was valued at £9,000, equivalent to nearly $35,000 today.
Article continues below advertisement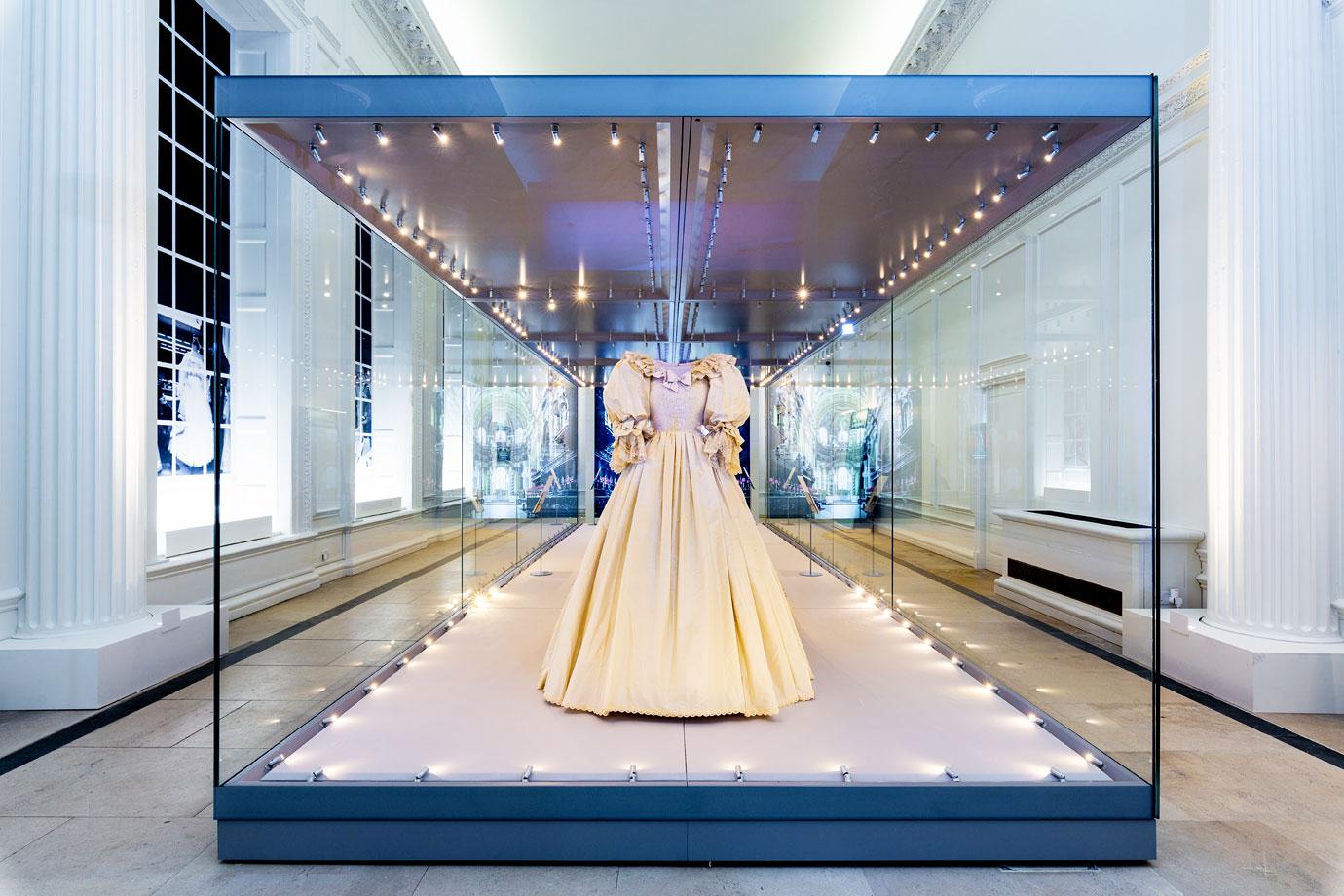 The dress was designed by David and Elizabeth Emanuel, who described it as a dress that "had to be something that was going to go down in history, but also something that Diana loved," and which would be "suitably dramatic in order to make an impression."
Article continues below advertisement
Diana personally selected the designers to make her wedding dress because she was fond of a chiffon blouse they designed for her formal photo session with Lord Snowdon.
The gown, which boasts a flounce neckline and sleeves, is decorated with hand embroidery, sequins, and 10,000 pearls, centering on a heart motif. An 18-karat gold horseshoe is also stitched into the petticoats as a sign of good fortune.
Article continues below advertisement
The lace used to trim the dress is antique and hand-made and a square of Carrickmacross lace, which had belonged to Queen Mary, is attached to the gown. As Diana's "something blue," a petite blue bow is also sewn into the interior of the gown's waistband.
Article continues below advertisement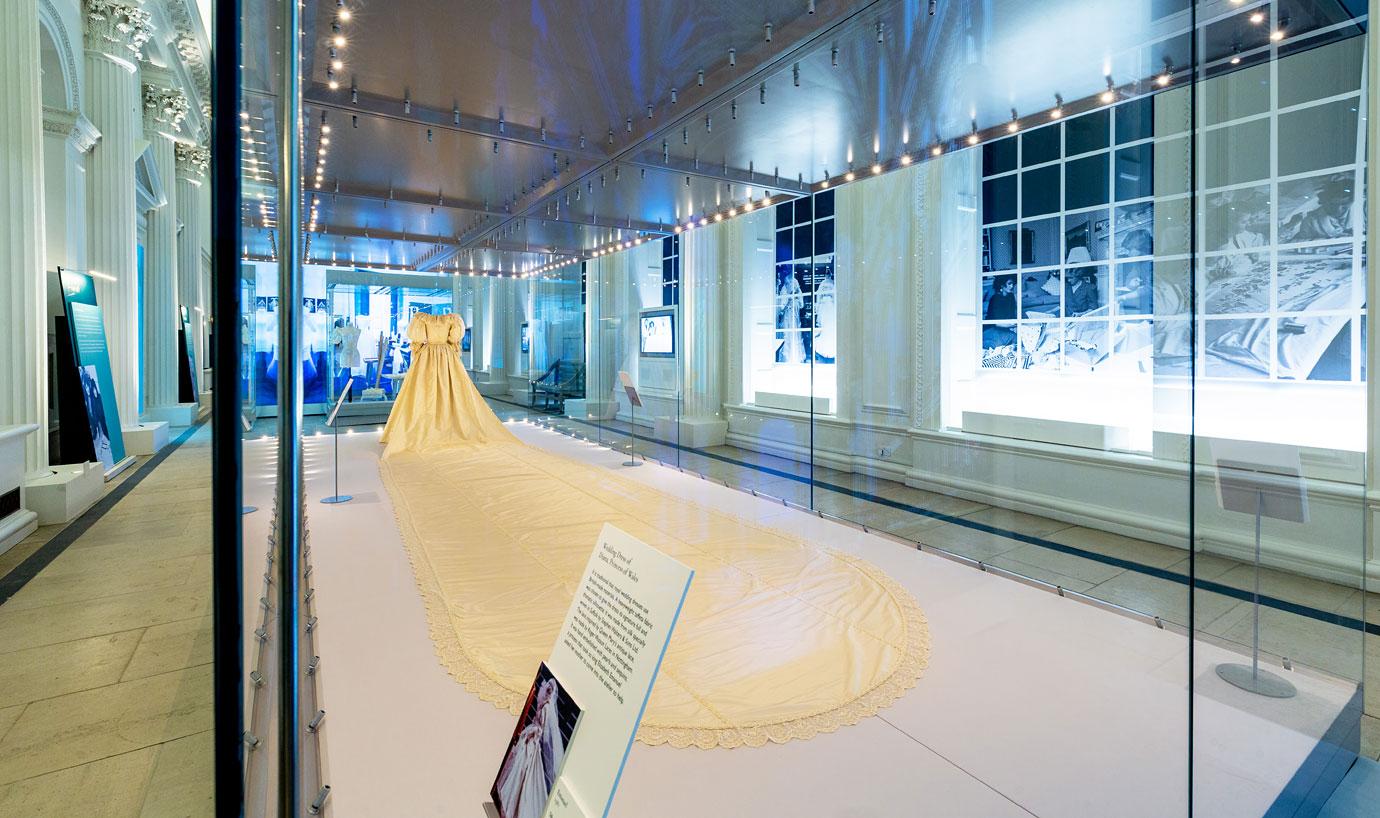 Before the "Royal Style In The Making" exhibition, the dress toured for many years with the exhibition "Diana: A Celebration." It was also displayed previously at the historic Spencer family estate, Althorp House in Northampton.
Diana's dress transferred ownership from her brother to her sons in 2014 because she had requested that her belongings be handed back to them when they both turned 30.
Article continues below advertisement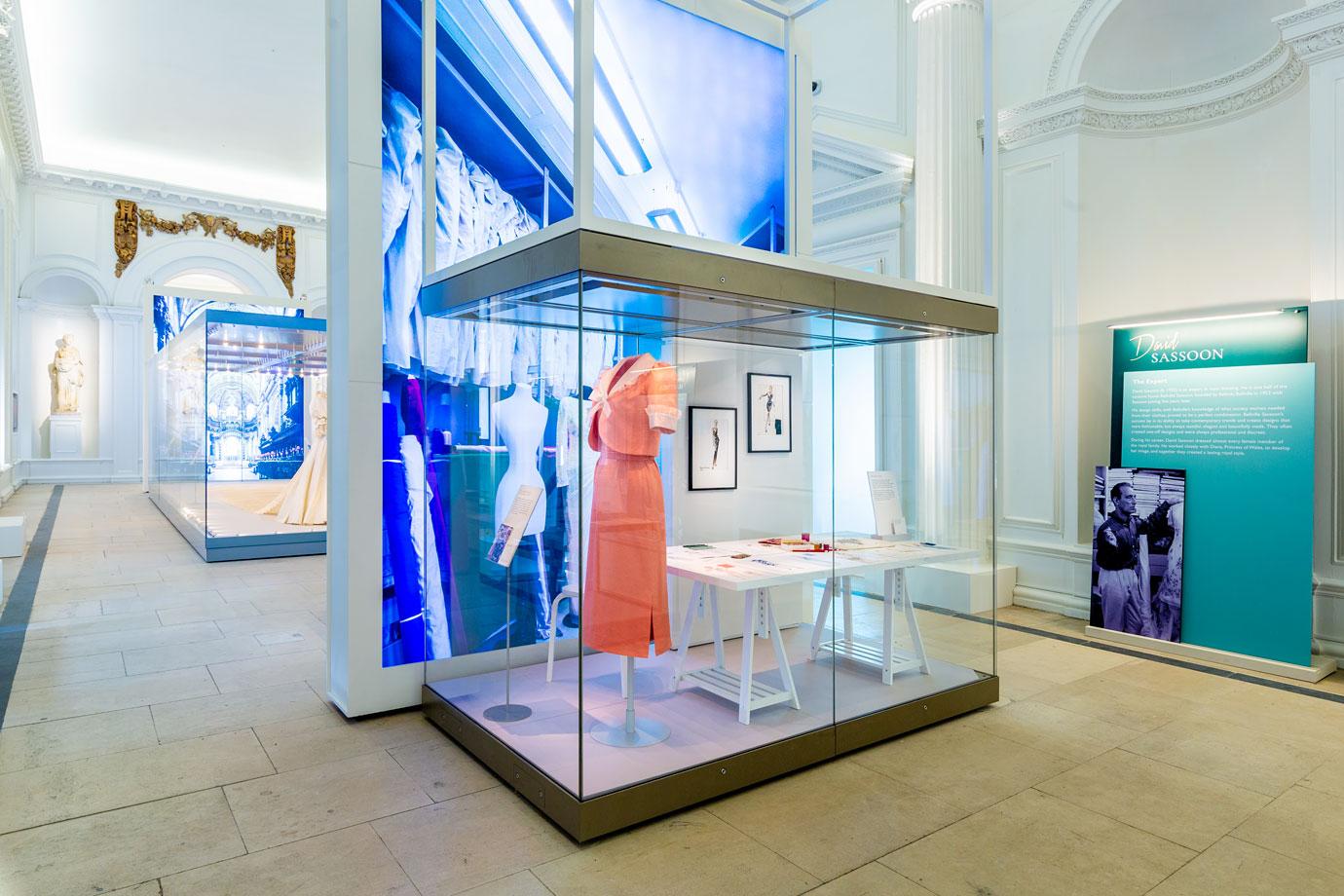 Opened June 3 in the Kensington Palace's newly-conserved historic Orangery, the exhibition explores the intimate relationship between fashion designer and royal client, revealing the process behind the creation of a number of the most important couture commissions in royal history.
Article continues below advertisement
In addition to the Princess of Wales' wedding dress, the new temporary exhibition showcases a rare, surviving toile for the 1937 coronation gown of Queen Elizabeth The Queen Mother; consort of King George VI. The display also features never-before-seen items from the archives of some of the most celebrated royal couturiers of the 20th century, set alongside examples of the glittering gowns and stylish tailoring created for three generations of royal women.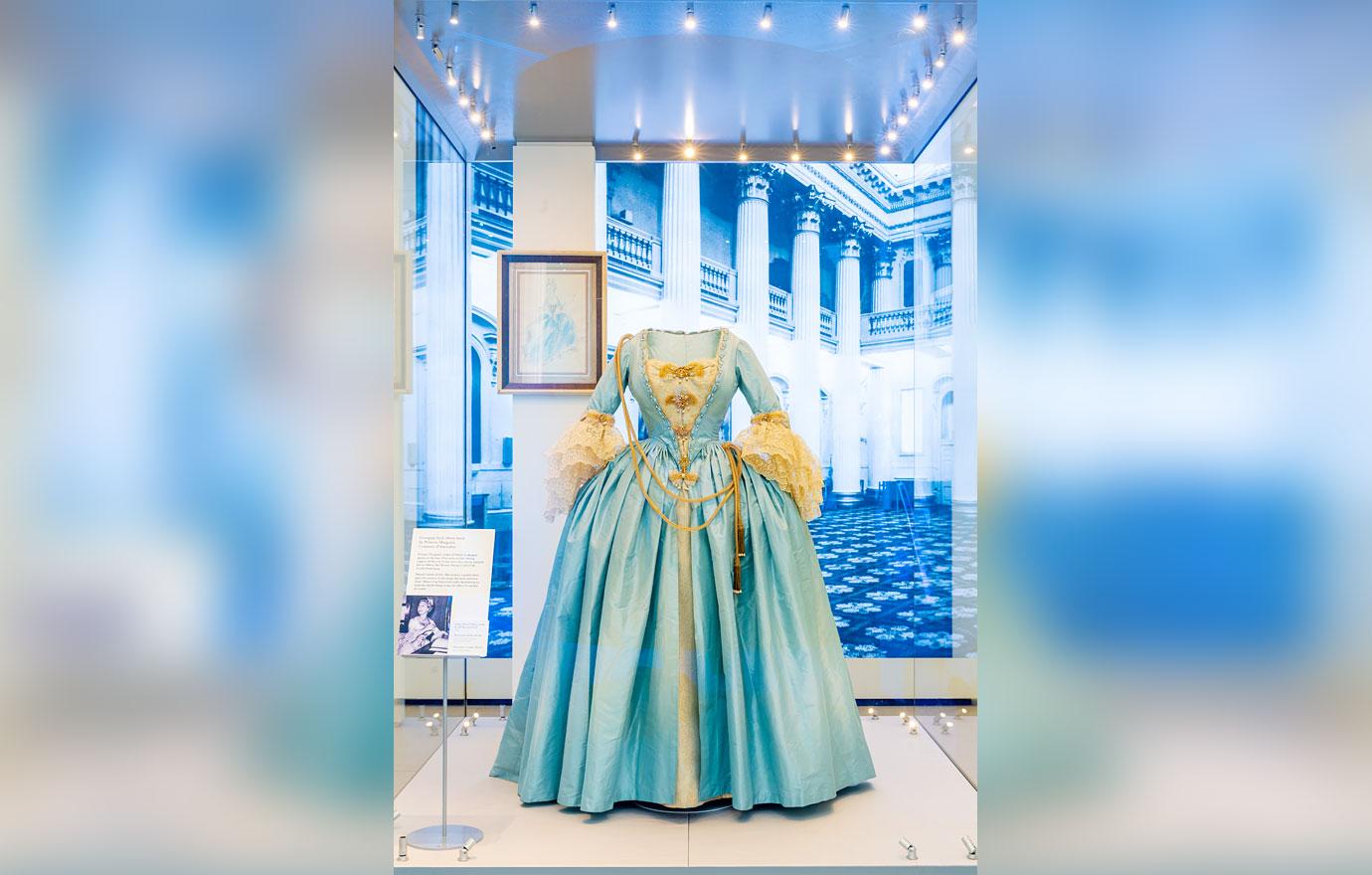 "Royal Style In The Making" will run until January 2, 2022 and entrance to the exhibition is included when booking a tour of the palace.