NEWS
Professional Fighters League Teams Up With VersusGames For Engaging MMA Fan Experience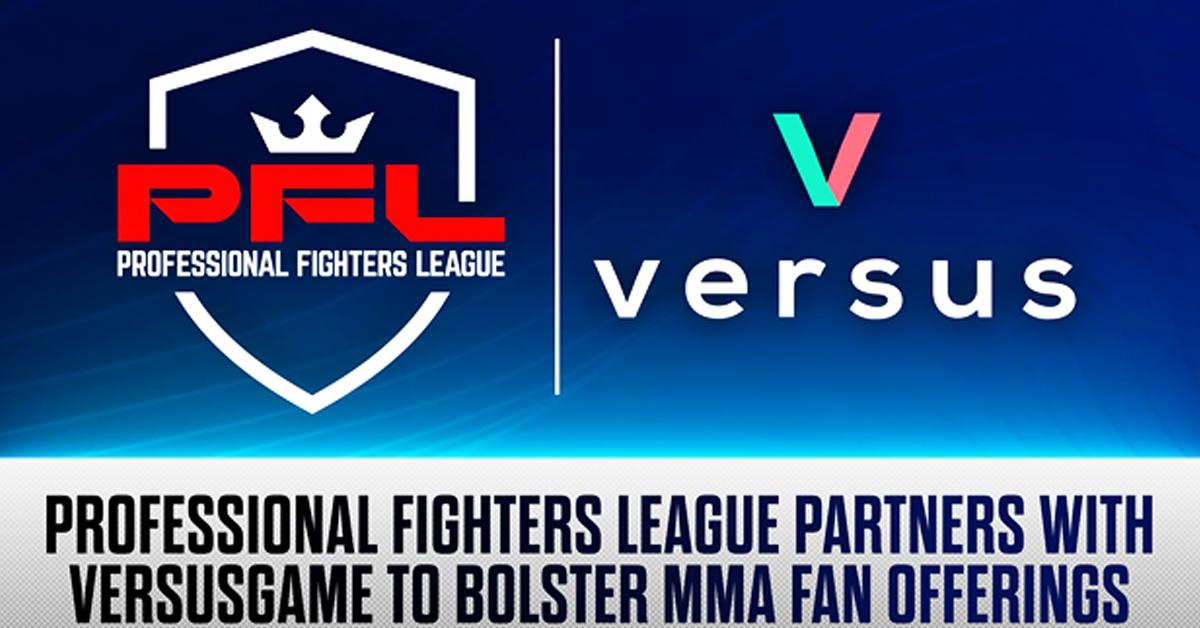 The Professional Fighters League — a mixed martial arts league founded recently in 2018 — has officially partnered with Versusgame, a mobile platform that allows fans to make online predictions about sports, pop culture, and public events and earn real cash.
Article continues below advertisement
This partnership will allow hardcore MMA fans to make predictions on both regular matches and playoff events, and may even earn themselves a coveted spot in the $6 Million Professional Fighters League World Championship.
According to the press release, PFL is presently the "fastest growing and most innovative sports league" that has rapidly found its place as the "No. 2 MMA company in the world" with prestigious team-ups with prominent brands such as DraftKings, Air Force Reserve, Geico, US Marines, Bose, Upper Deck, CarParts.com, BetMGM and more!
Article continues below advertisement
The PFL CEO Peter Murray had this to say about the incredible new partnership. "As PFL continues its thrilling playoff slate with two more win-or-go-home events, we're excited to partner with an innovative company like VersusGame who shares our commitment to deliver unique fan engagement experiences."
Article continues below advertisement
"Fans can take advantage of the new products immediately with our women's lightweight and heavyweight semifinal event tonight, live in primetime on ESPN and the network's streaming platforms," he went on.
Article continues below advertisement
Meanwhile, Versusgame executives are just as thrilled about the recent joint venture between the two companies.
"We partner with companies and organizations that prioritize their community," Versusgame CEO John Vitti explained. "An innovative leader in the sports and MMA world, the PFL is the perfect partner for us at VersusGame, as we continue to strive towards being the most innovative and impactful product on the market for consumers. We are so excited for fans to experience, play along and monetize on PFL fights and initiatives! We couldn't be more excited about this new collaboration!".
Article continues below advertisement
The epic service is now live for martial arts fans to participate in the 2021 semifinals! These exciting events will take place on August 19 and August 27, and they will be airing live on television via ESPN networks and affiliated streaming services.
Players are able to play at VersusGame.com, but for MMA enthusiasts that are out and about and glued to their phones, they can also download it from the iOS app store.