Shots Fired! Jake Paul Accuses Rival Austin McBroom Of Cheating On His Wife 'Every Weekend' In Brutal TikTok
Article continues below advertisement
Youtuber, Jake Paul, took his recent rivalry with Austin McBroom to the next level when he slammed him for allegedly cheating on his wife, Catherine Paiz, in a brutal callout over TikTok.
The deleted video featured Paul dramatically leaning in closer to the camera with ominous music playing in the background in the over-the-top and obviously planned takedown.
Article continues below advertisement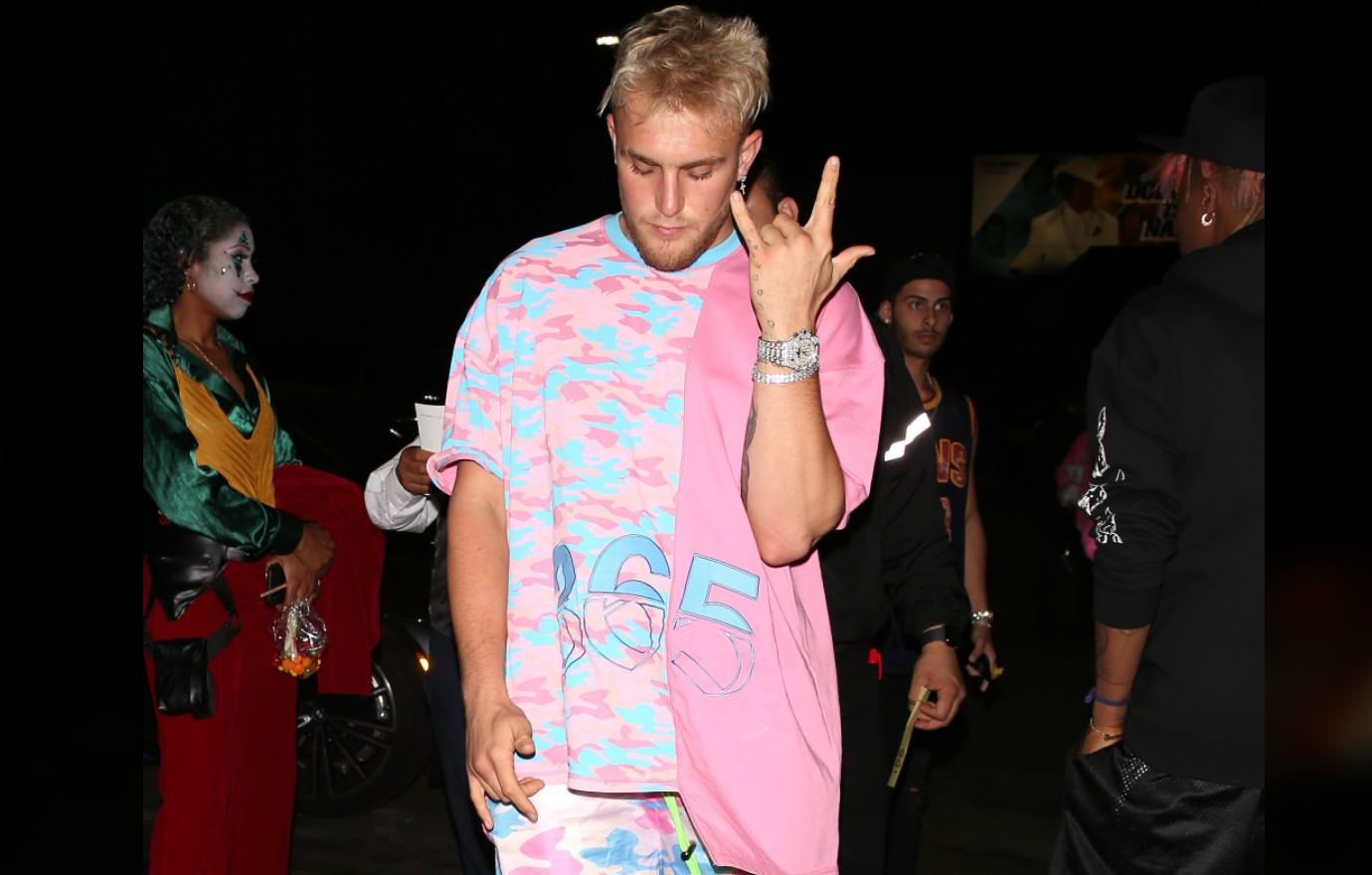 Though Paul began the video with banter and laughter directed at McBroom, it quickly turned far more serious as he called out The ACE Family musician. "I'm in trouble, Austin? Does your wife know that you cheat on her every weekend? Does she know that you message every single girl on Instagram trying to get in their pants?"
Article continues below advertisement
The Youtube star went on to say, "Oh, do I have way too much tea on you and your little family," before telling McBroom that he needed to "zip it up", while miming zipping his lips shut.
Article continues below advertisement
His video is a savage response to McBroom's Instagram story warning him, "Jakey, you're in trouble, my man", referencing his upcoming fight with Tyron Woodley. "You in trouble."
Paul may be the one accusing McBroom of cheating, but Paul is no stranger to sexual misconduct accusations.
Article continues below advertisement
As OK! previously reported, Youtube personality Justine Paradise came forward with accusations of sexual assault against Paul this past April. According to Paradise, she went into his bedroom with him but thought he would stop his sexual advances if she asked him to.
Paul vehemently denies the allegations, and has vowed to take legal action. "Our client is aware of the recent allegation against him," Paul's attorney said on Tuesday, April 13. "While others have already begun to debunk the claim alleged against him, our client categorically denies the allegation and has every intention of aggressively disproving it and pursuing legal action against those responsible for the defamation of his character."