ROYALS
Queen Elizabeth II Believes Prince William 'Should Succeed Her To The Throne' Instead Of Prince Charles, Source Spills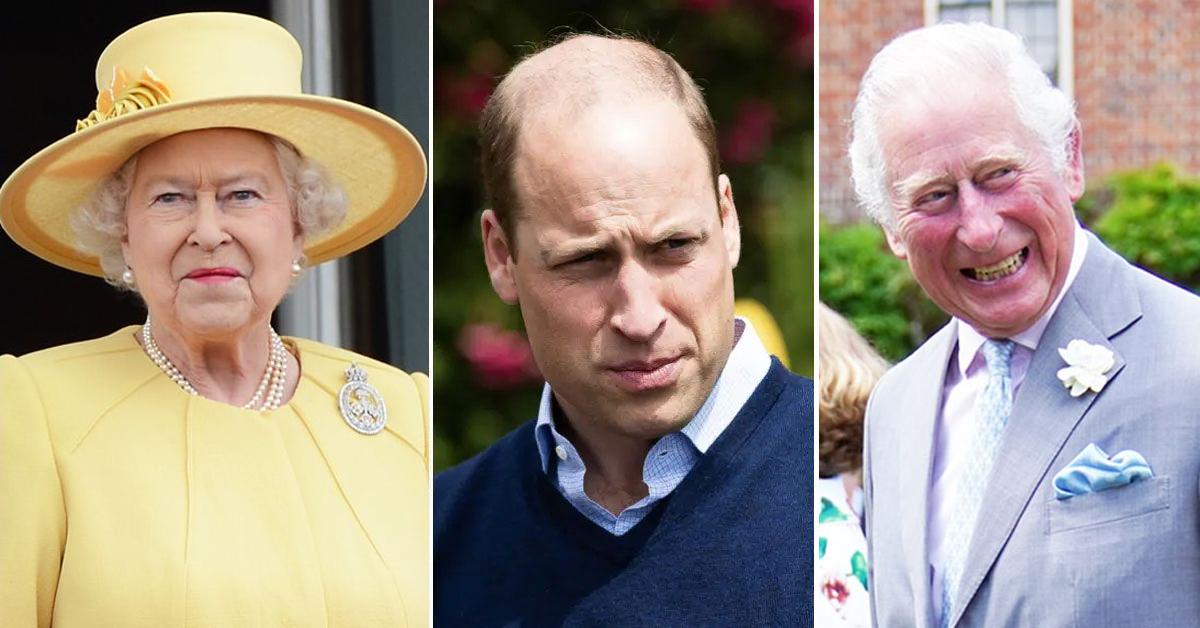 Article continues below advertisement
On Nov. 29, Christopher Andersen, the author of the new royal tell-all, Brothers and Wives: Inside the Private Lives of William, Kate, Harry and Meghan, told the Today show that the 73-year-old was the unnamed family member who had speculated about the complexion of Meghan Markle and Prince Harry's future children.
While a spokesperson for Charles was quick to deny the claim, calling it "fiction," the damage was done. Adding insult to injury, Charles was caught on camera a day later, appearing to doze off during an official ceremony in Barbados.
Article continues below advertisement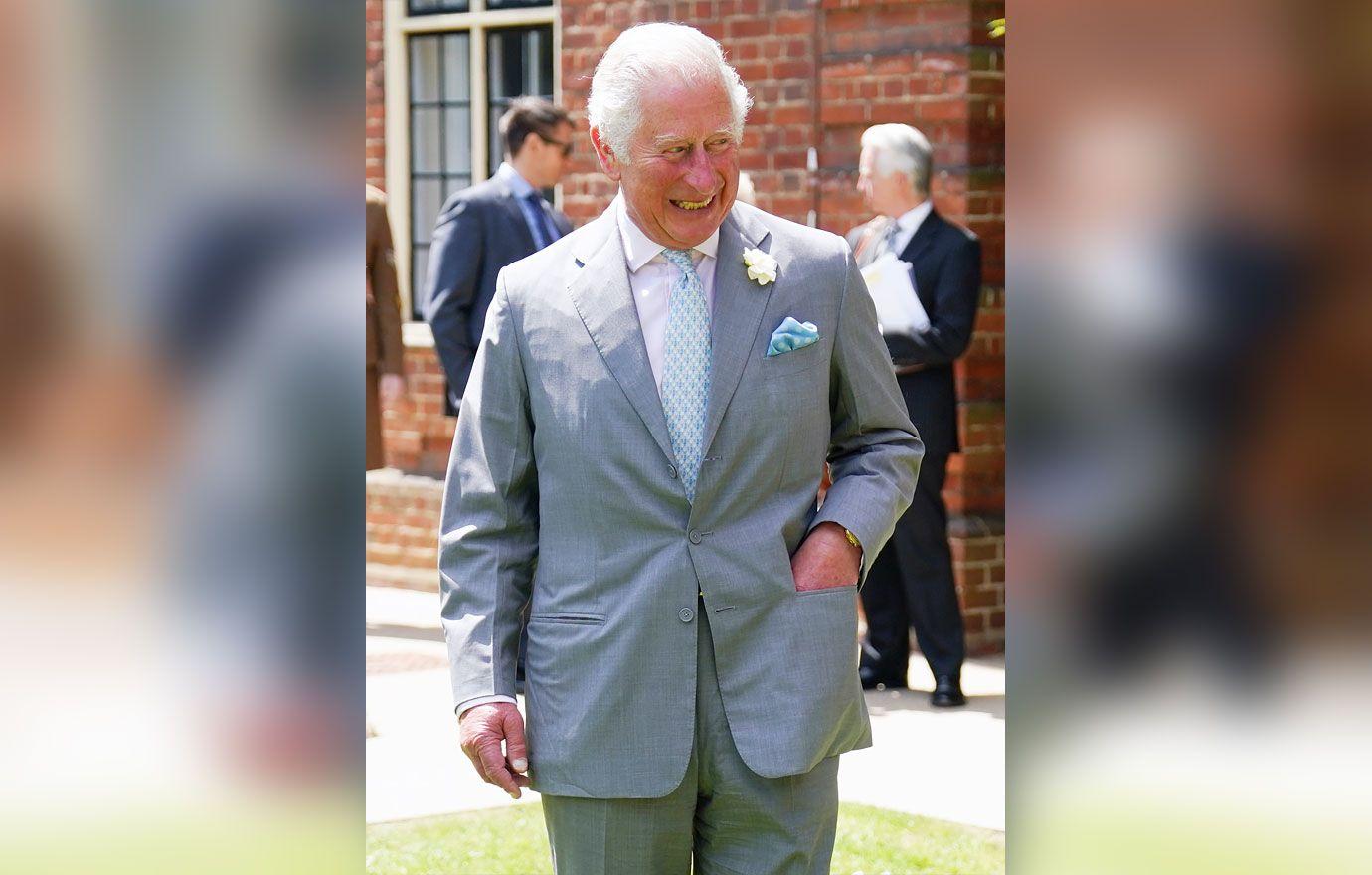 Now, according to insiders, Queen Elizabeth II and the powers that be at Buckingham Palace want to bypass Charles — who's next in line for the throne — and pass the crown to his son, Prince William.
Article continues below advertisement
"The general consensus is Charles is unfit to be king," spills a source. "This has been in discussion for quite some time, but recent events have shown palace officials that they have no other choice but to push for William to take over when the queen passes or abdicates."
Article continues below advertisement
And they aren't wasting any time in light of the 95-year-old matriarch's recent health issues. In mid-October, the queen was spotted walking with a cane, and on Oct. 20, she was hospitalized overnight (which the palace didn't come clean about until a U.K. newspaper broke the story).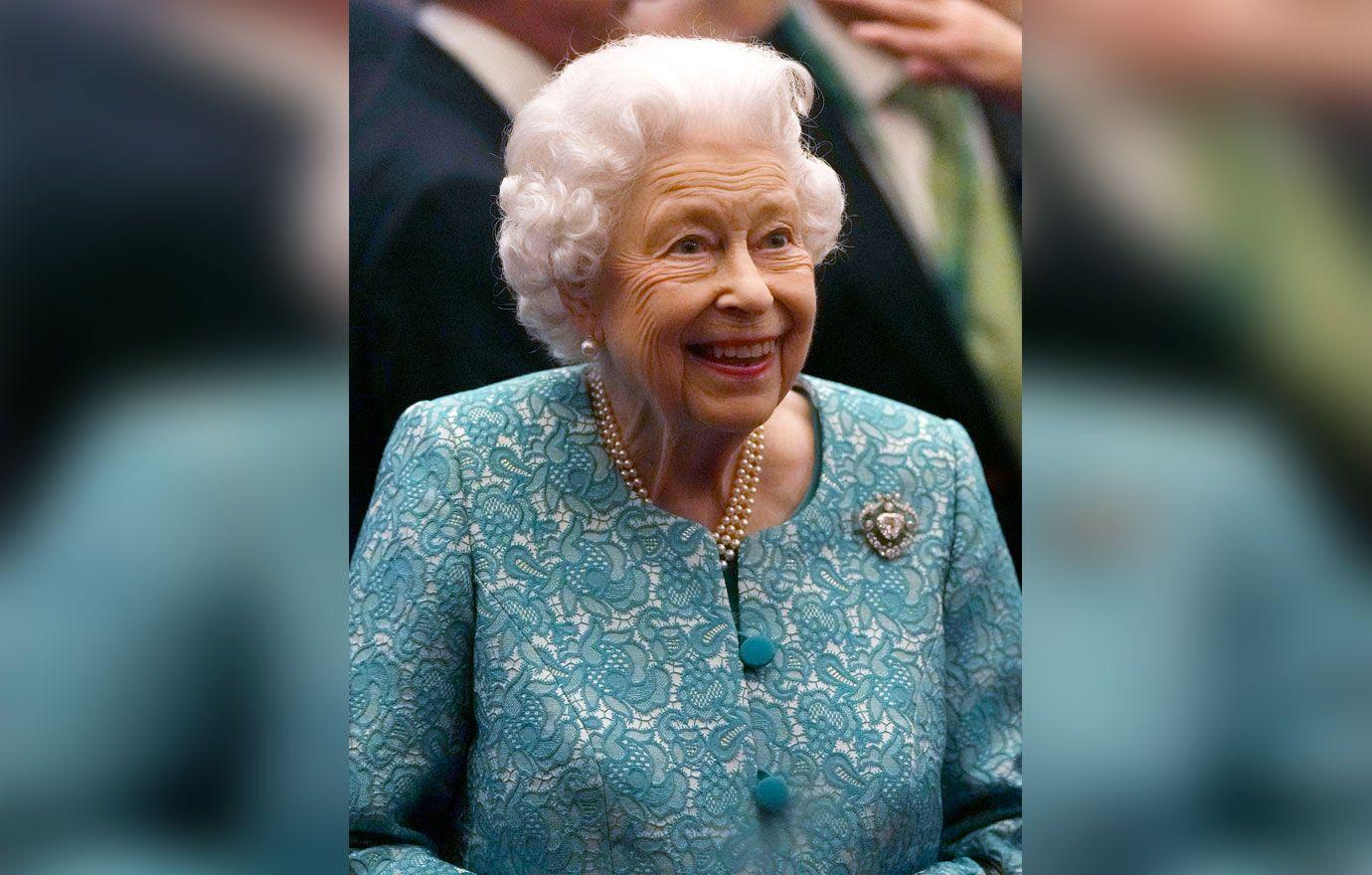 MORE ON:
Queen Elizabeth II
Article continues below advertisement
There's increasing talk she may soon step down after a nearly 70-year reign. Notes the source: "Palace officials are compelled to move things along."
William has been preparing for this moment for years. "The queen believes William should succeed her to the throne when the time comes," shares the source. "He is well-loved around the world and is simply a better choice for king."
Article continues below advertisement
The 39-year-old father of three (William and wife Kate Middleton, also 39, share Prince George, 8, Princess Charlotte, 6, and 3-year-old Prince Louis) is "wise beyond his years, level-headed, compassionate and has a lot of empathy for those less fortunate," explains the source. "Plus, he has the fortitude to withstand pressure and to carry out the ceaseless duties that fall to the monarch."
Article continues below advertisement
Charles isn't thrilled with the idea of being forced to give up the throne, says the source. "He has always considered the crown his birthright. It's hard for him to see this public clamor for William to leapfrog him, essentially," adds the source, "even though he's incredibly proud of his son."
Ultimately, Charles will respect his mother's wishes. "As bittersweet as it is for Charles to accept, there's no disputing that William will be a wonderful king when the opportunity arises," the source tells OK!. "In the meantime, Charles is staying calm, carrying out his duties and hoping his recent issues will blow over. If not, he's quite pragmatic and will accept the cards that come his way."
Article continues below advertisement
William and Kate are just what the royal family needs right now. "It's been a roller-coaster year filled with unthinkable sadness and scandals," says the source. There's still tension over Megxit (word is, Harry would be banned from his brother's coronation — which could take place as soon as next spring!), and the queen continues to grieve the loss of her husband of 73 years, Prince Philip, who died at age 99 in April.
Meanwhile, a disgraced Prince Andrew, 61, remains embroiled in deceased convicted pedophile Jeffrey Epstein's sex scandal. "William has been very vocal about his plans to make the monarchy more streamlined and accountable," reports the source. While he and Kate respect the foundations and traditions the queen has built, "there's a need to move with the times."
For now, he's waiting in the wings. "There's no doubt William has been briefed on what's expected of him," says the source, "and he will be ready to take on the job at hand when he's called to duty."