PHOTOS
Queen Elizabeth II Flaunts Stylish Spring Outfit For First Public Appearance Of The Year — Photos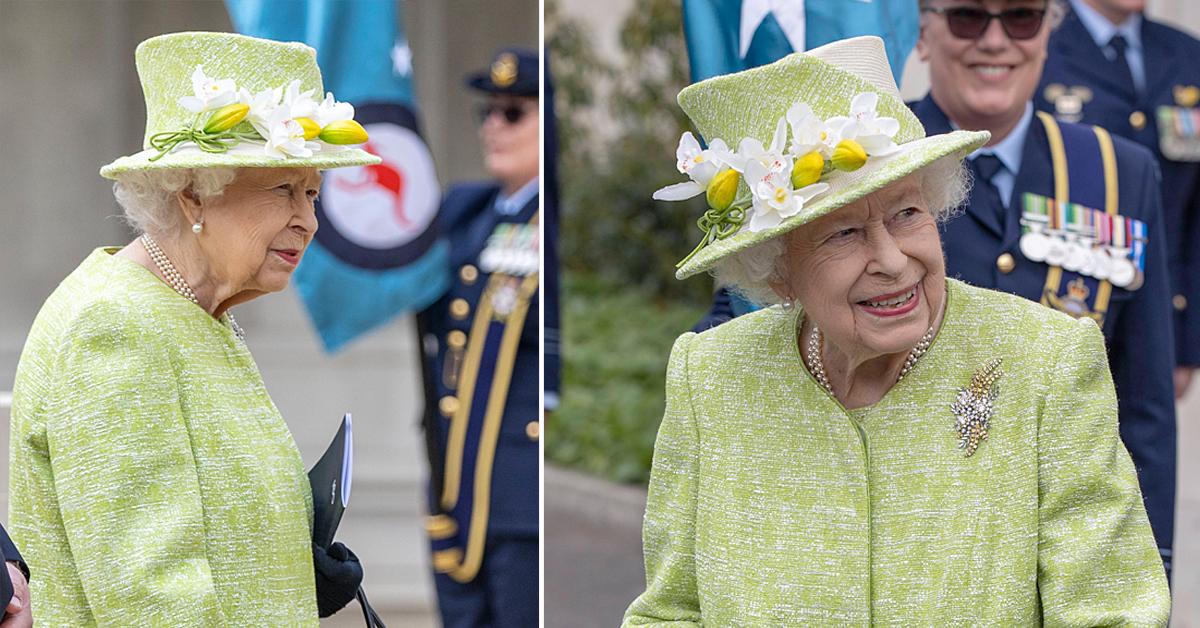 The Queen is Spring-ing into action!
Article continues below advertisement
Queen Elizabeth II made her first public appearance of the year (looking stylish as ever!) on Wednesday, March 31, to attend The Royal Australian Air Force Memorial (RAAF) near Egham, England.
The memorial commemorates over 20,000 Commonwealth airmen and women who died during WWI and WWII and have no grave. The event, which marked the founding of the RAAF in 1921, is of significance to Her Majesty, as she officially opened the memorial in 1953 — just months after the now 94-year-old's coronation on June 2 of that year.
Article continues below advertisement
Scroll through to see the Queen's stylish outfit on her day out.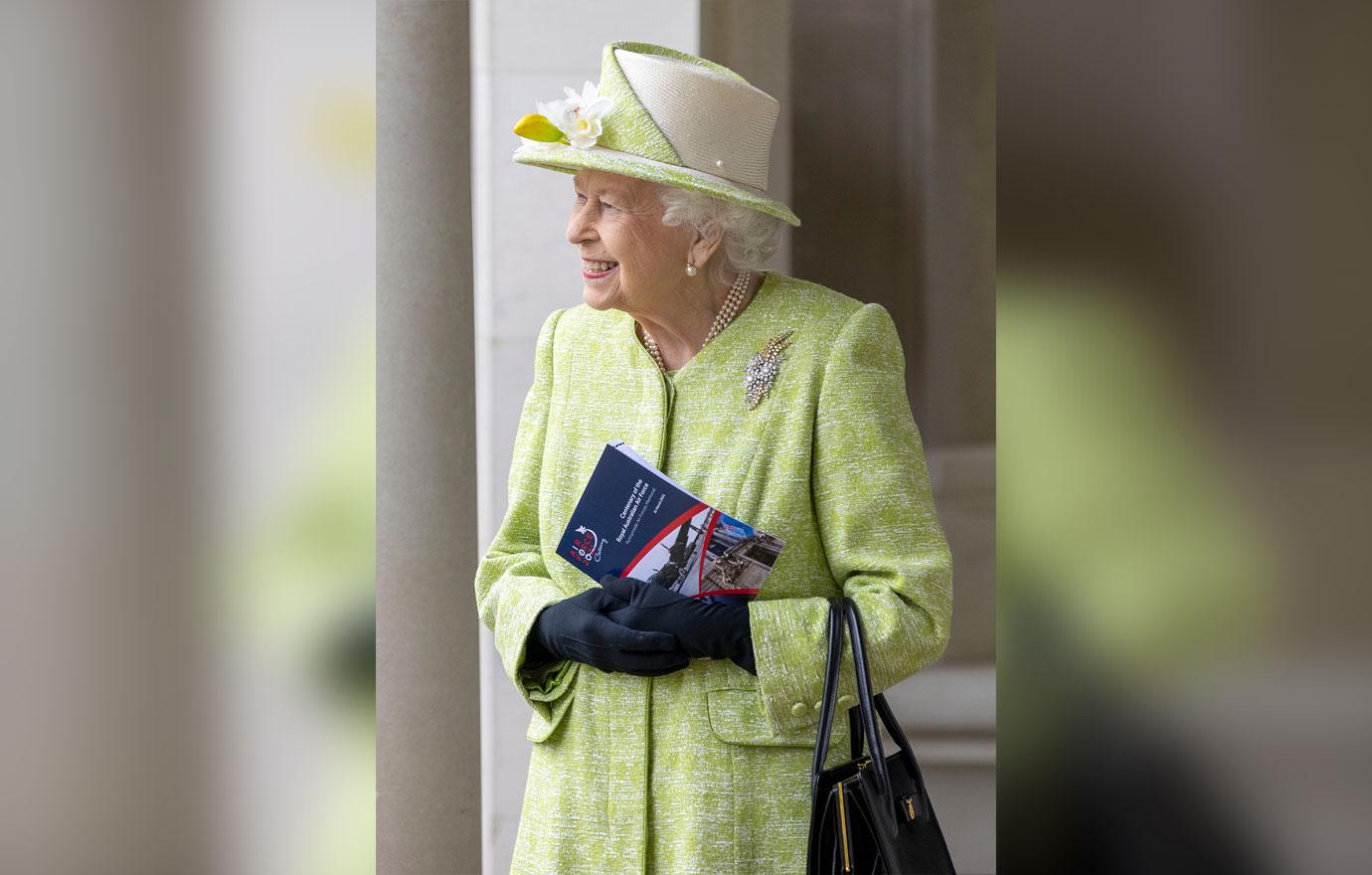 While wearing a bright green ensemble and a matching hat adorned with yellow tulips, the Queen was seen smiling ear to ear at her first event of the year.
Article continues below advertisement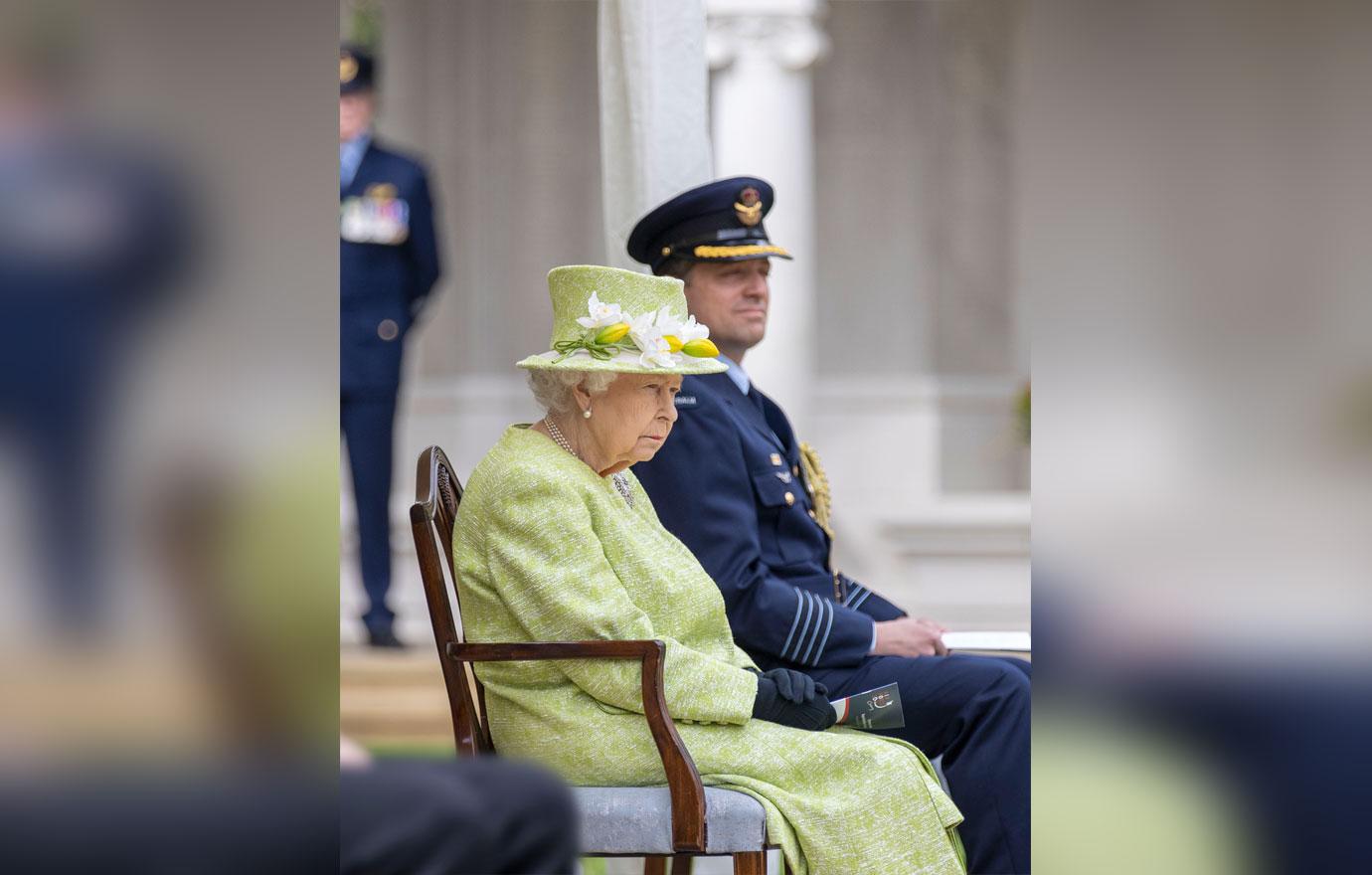 The monarch, who received her first COVID-19 vaccine in January, had to adhere to strict social distancing protocol, sitting two meters apart from other attendees at the memorial service.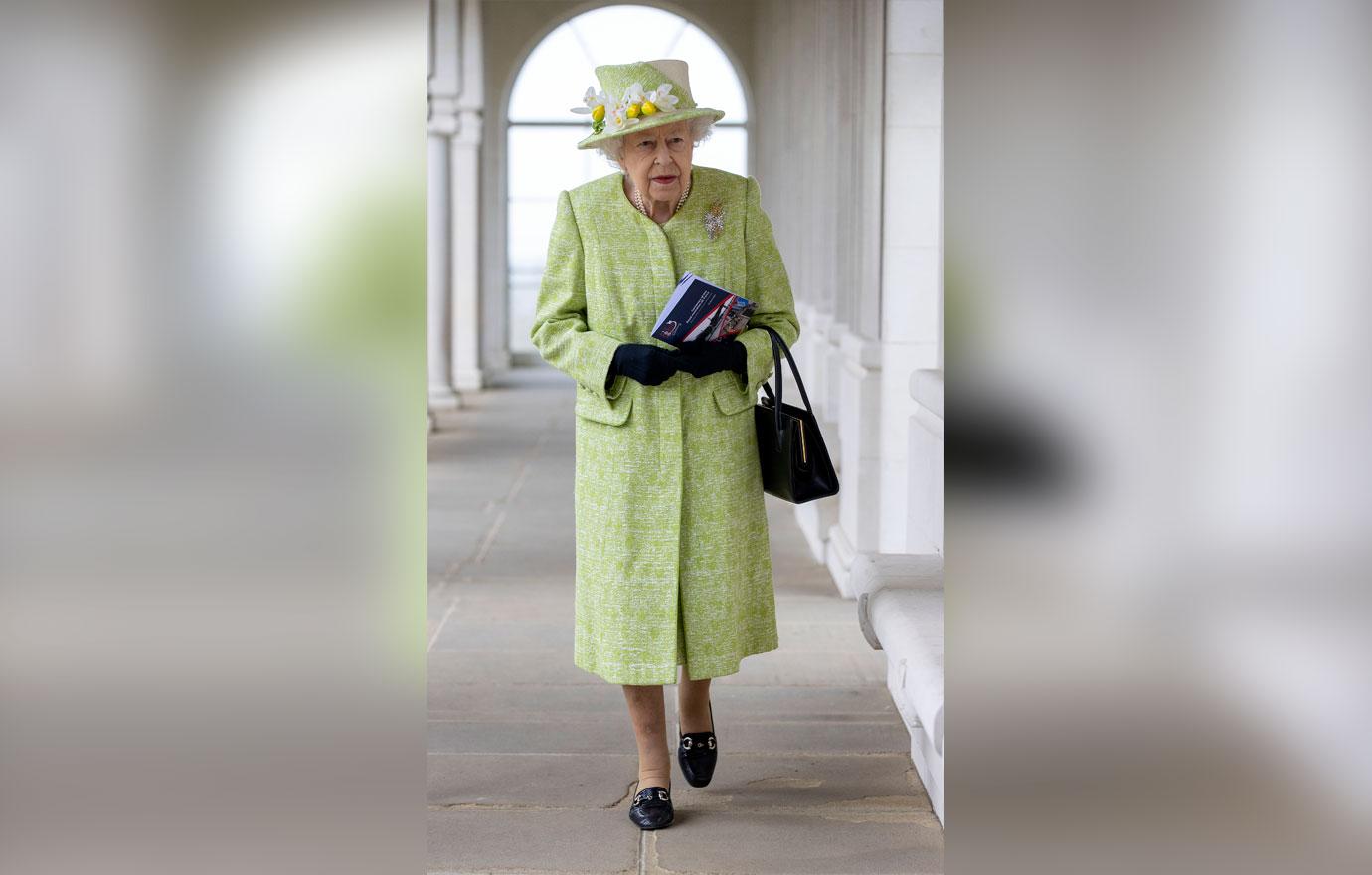 The Queen proudly wore the Australian wattle brooch along with black gloves and a matching black purse and shoes.
Article continues below advertisement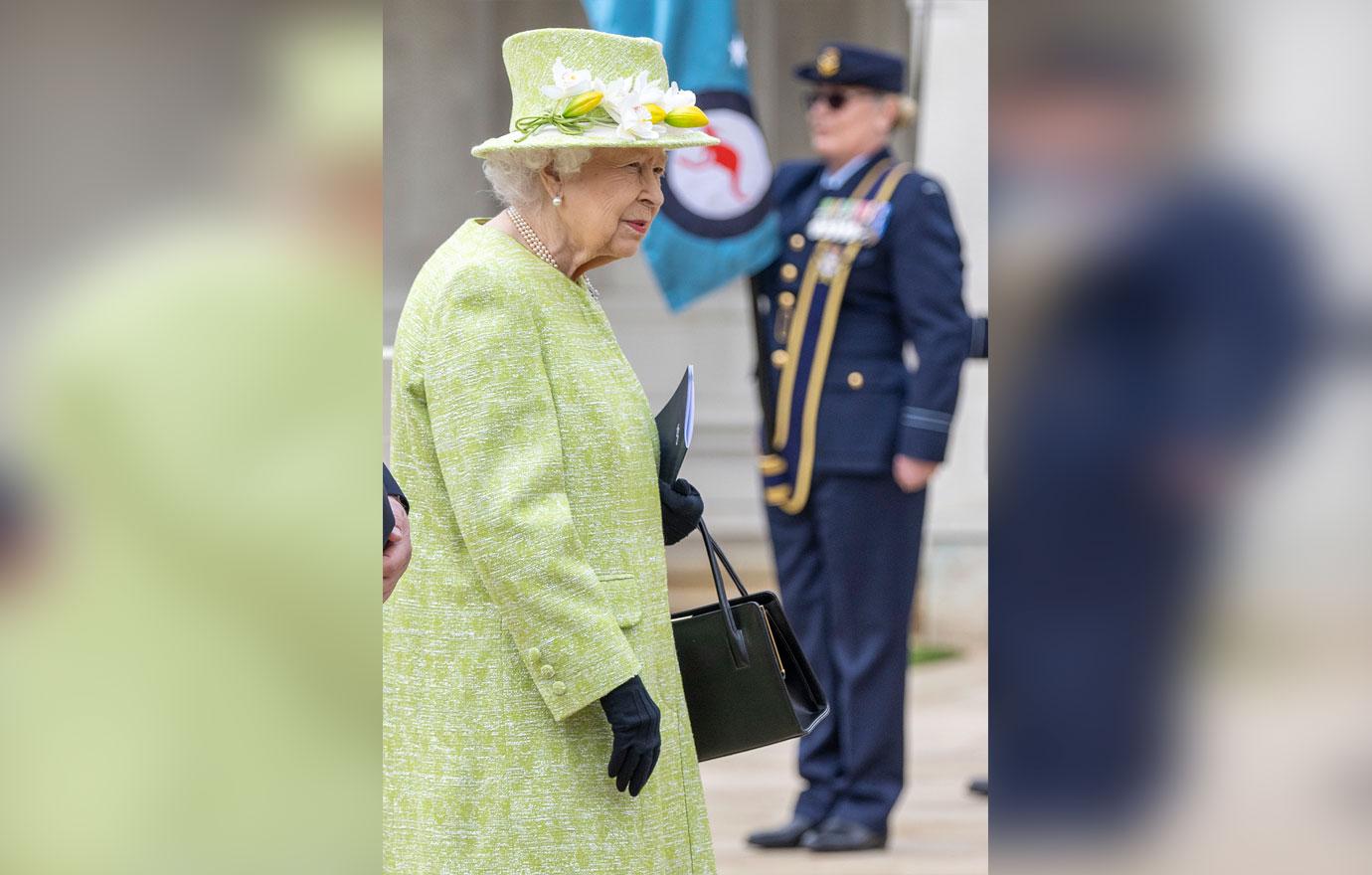 Her Majesty's outing comes after the U.K. went on a third lockdown amid the rising COVID-19 numbers during the ongoing pandemic.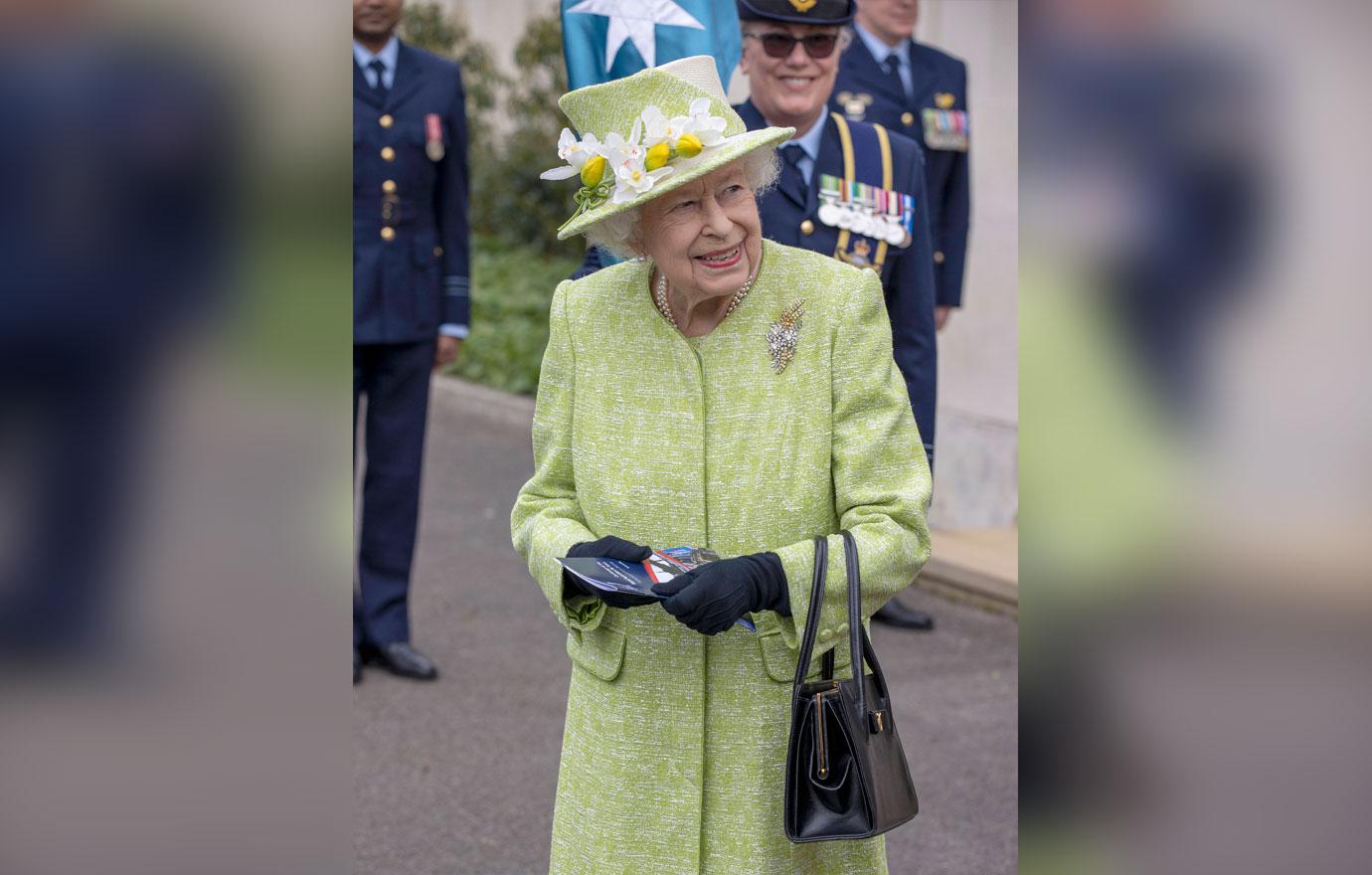 Queen Elizabeth II looked delighted to be back to her public affairs, as she has been spending time at her Windsor castle with Prince Philip following his "successful" heart surgery.