Lindsay Brewer's Life In The Fast Lane: Race Car Driving In A Male-Dominated World And Simultaneously Slaying Social Media
Move over Danica, there is a new #bossbabe taking over the racing world.
Article continues below advertisement
Professional race car driver and content creator Lindsay Brewer is changing the face of motorsports as she makes her racing comeback in addition to being one of the most buzzed-about influencers on social media.
The 24-year-old's fascination with racing began at age 11 with a trip accompanying her father to a go-kart event. After a test ride for fun clocked faster times than the drivers who were actually competing, Brewer was bitten by the racing bug. She continued putting the pedal to the metal, placing Top 10 in various national and regional championships, and winning the Rockies Regional Champion in her home state of Colorado for four years in a row.
Article continues below advertisement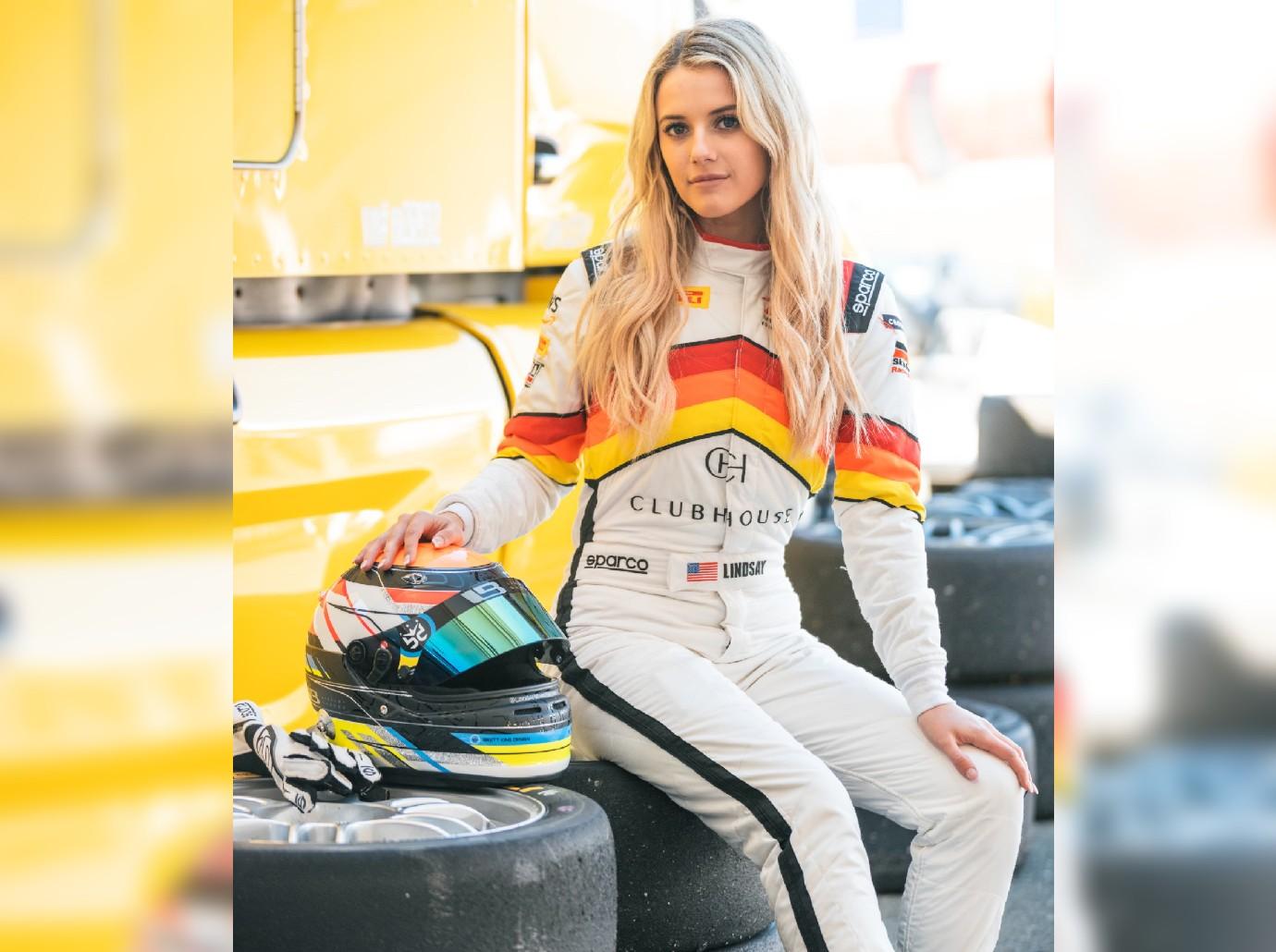 Article continues below advertisement
After turning 15, Brewer embraced road cars, soon winning the U.S. Legend Car Championship in 2015. After ascending rapidly in the ranks of road car racing while just a teen, Brewer took a deliberate four-year hiatus that allowed her to attend college at San Diego State University, where she graduated with a business degree in 2019.
While she shortly returned to racing — and nabbed the podium in the esteemed Saleen Cup GT Series — she was faced with another career interruption due to the COVID-19 pandemic.
Article continues below advertisement
Filling the racing void, Brewer entered a strategic partnership with the prestigious academy Skip Barber Racing, known for having more graduate winning drivers than any other racing school in the world. The legendary racing school has trained over 350,000 drivers in the past 45 years, including well-known alumni such as Juan Pablo Montoya, Jeff Gordon, Marco Andretti, and, yes, Danica Patrick. Brewer conducted live intensive on-track training while also making viral content for her vast social media following.
Article continues below advertisement
When not practicing her driving skills and razor-sharp turns, Brewer continues to create content that resonates resoundingly with her fans. The social media star, who has over two million followers on social media and a wide fan base that spans from Gen Z to Baby Boomers, is a member of The Clubhouse BH, the premier content creation and influencer collective space owned and operated by Clubhouse Media Group.
Article continues below advertisement
Now as racing finally returns, Brewer is really to set her sights on the podium once again. Back in March, her momentous return to the racetrack placed her in the top 10 in her first two rounds during her first TC America Series Race at Sonoma Raceway. Up next, she will be competing in the Circuit of the Americas in Austin, Texas (Friday, April 30-Sunday, May 2), an event that is widely anticipated by fans of racing as well as of Brewer who are eager for the next thrilling performance from this fierce competitor.
"This is a different type of racing for Lindsay, at a new track and in a new car, and she still came out strong rising in rankings between day 1 and day 2 and setting the third fastest lap time to qualify on practice day," said Clubhouse Media Group president Chris Young. "Clubhouse, as her lead sponsor, couldn't be more thrilled with her performance and her strong re-debut and we see big things happening for Lindsay in racing this year."
Article continues below advertisement
Article continues below advertisement
TC America by Skip Barber championship features professional touring car racing and is comprised of three competition classes: TCX, TC, and TCA, all powered by Skip Barber championships utilizing factory-built cars. Brewer will race in the TC class, which will race in two 40-minute Sprint races on double-header race weekends.
"I'm so incredibly excited to be returning to racing this year," Brewer says. "Although modeling and being a social media influencer has been great, being recognized again for my passion and as an athlete is definitely a great feeling.
Article continues below advertisement
"I've been training hard the past few months with Skip Barber Racing School with the sponsorship of the ClubHouse BH, testing different cars for this year. I have also continued my off-track training as well with a Sparco simulator, so I feel well prepared for this coming season."
Article continues below advertisement
A dedicated competitor, auto enthusiast, and one of the few women competing in the male-dominated sport, Brewer's return to the track will help steer the driver down the road towards her three biggest dreams: to someday join the top ranks of Formula One, Indycar and the 24 hours of Daytona. Along this journey, she wants to encourage and inspire young women to join her in the professional racing world or just simply enjoy the sport.
Article continues below advertisement
"I'm mostly excited to be back racing, due to the influence I can have on young girls who are wanting to be in motorsports, or any other male-dominated industry," she says. "I believe women can do anything they set their minds to, and I want the next generation of young girls to know that. There are so many positives to look forward to this year, and I'm excited to see what we can accomplish."
OK! caught up with the rising star just before she headed to Austin to complete at the Circuit of the Americas. She opened up about everything to her highly-anticipated return to racing, her new role as a Clubhouse influencer and how she stays in shape on and off the track.
Article continues below advertisement
After taking time off for college you were all set to return to racing and then, psych!, the pandemic hit. How did you handle that?
LB: It was so frustrating. I graduated in 2019, so 2020 was supposed to be my first year back, and then all of a sudden, all racing was put on hold and sponsorships were paused. I joked, "Do the racing gods just not want me on the track?" But I've always been someone who knows that I'm going to be racing 100 percent. I can have all these setbacks, but I know I'll get back into it. So I wasn't worried. I knew I just had to train and test harder for 2021.
Article continues below advertisement
Was stepping away from racing for a while to attend college a hard decision?
It was really tricky. I always thought I'd go to college in California but then racing really started taking off. I saw a lot of my friends who were racing full time, and they started to progress quicker than I was, and now some of them are in IndyCar series. My dad really pushed for me to go to school, and I'm so glad I did. There, I really developed my social media, and it was such a great life experience. I'm 24, I'm still young. I can still race and do what I want.
Article continues below advertisement
You recently teamed up for a partnership with Skip Barber Driving School. Tell us how that experience has been.
I went to a Skip Barber school when I was 17. It was kind of my first step out of carting, so I developed a relationship with them early on. A new manager of the team took over and their social media guy reached out to me at Clubhouse. So I went out there and did a couple schools with them for fun and also sharpened up on my driving.
They have so much track time they are able to utilize. It's crazy compared to other teams how much they are able to provide because of the racing school. I thought it was a great program for my first full season back. I didn't want to just jump back into a very high level situation where I didn't have much practice. Skip Barber's big thing is driver development, and after taking time off, it was a great decision.
Article continues below advertisement
With racing paused, the opportunity allowed you to take your social media presence to the next level and find a new avenue as an influencer with Clubhouse. Did you fall naturally into the influencing world or was it a new skill you developed?
It came naturally because I grew my social media in college. I had about 10k followers going in from go-karting, but I gained a lot of my following before I started racing again. Then I started posting more about racing, and it was like, "Who is this chick pretending to be a race car driver?" It was fun to show that side of me because that's who I've always been. And it was a great partnership with Clubhouse because I had already had some experience and they've just helped exemplify that and bring me to a different level. It was definitely a natural integration.
Article continues below advertisement
Racing has finally returned. You just placed in the top 10 in your first two rounds at Sonoma Raceway back in March, and now you are headed to Austin to race at the Circuit of the Americas. What are you anticipating?
It's cool because the F1 race is run at the track. It's definitely the track I'm most excited for this season, and I think it's my best chance at getting a podium. I have been going there for the past few months because Skip Barber does a lot of schools there, so I feel I've gotten the most practice there. Sonoma was my first time ever on the track, it was in a new car and it was my first race back, so there were a lot of variables. This one there is a little more familiarity.
You are a woman in a male-dominated sport. What are some of the biggest challenges you face with that?
The biggest disadvantage is some people don't take you seriously, especially with my social media. I often hear, "Who is this Instagram model trying to race cars?" You have to prove yourself even more, with sponsors too that don't know my driving skills yet. But the biggest advantage are the other opportunities that come my way, like Clubhouse. Being a women in racing has helped me gain a following and recognition.
Article continues below advertisement
When it comes to your personal life and dating, have you found guys to be intimidated by your life in the racing world?
My current boyfriend and I have been together for four years. He's very secure and very mature for his age. He can handle me and the traveling. He's so supportive. But before him, I would meet guys and you could just tell that they were insecure and not supportive of it. And I'm always around guys, but what am I supposed to do, not have friends at the racetrack? It takes a secure guy to be with someone who does what I do.
Article continues below advertisement
Have you noticed since you've reentered the racing world more interest in the sport from female fans?
Before I was racing this year, I feel like people weren't as inspired. Now, I have women coming up to me saying, "It's so cool you race cars," or "I've never met a girl who does that." You can tell they are inspired. It doesn't matter if it's a male-dominated sport. And it goes beyond racing. Girls can literally do anything guys can do.
Who do you think is doing a great job in terms of celebrities fusing sports and social media?
I think a driver who's done really great with his platform is Lewis Hamilton. He's advocating for change that he believes in. If you have this platform and you have this fan base, you should use it for what you believe in. He's great talent and so stylish.
Article continues below advertisement
Speaking of style, how would you describe your personal style off the track.
It's very casual, very simple. I like to keep things very chic, I like neutral colors. If you look at my page, there are definitely a lot of jeans and black crop tops. Cool and casual. I don't wear anything too extravagant, but I'm tying to get better at that. I've been experimenting with my style.
Article continues below advertisement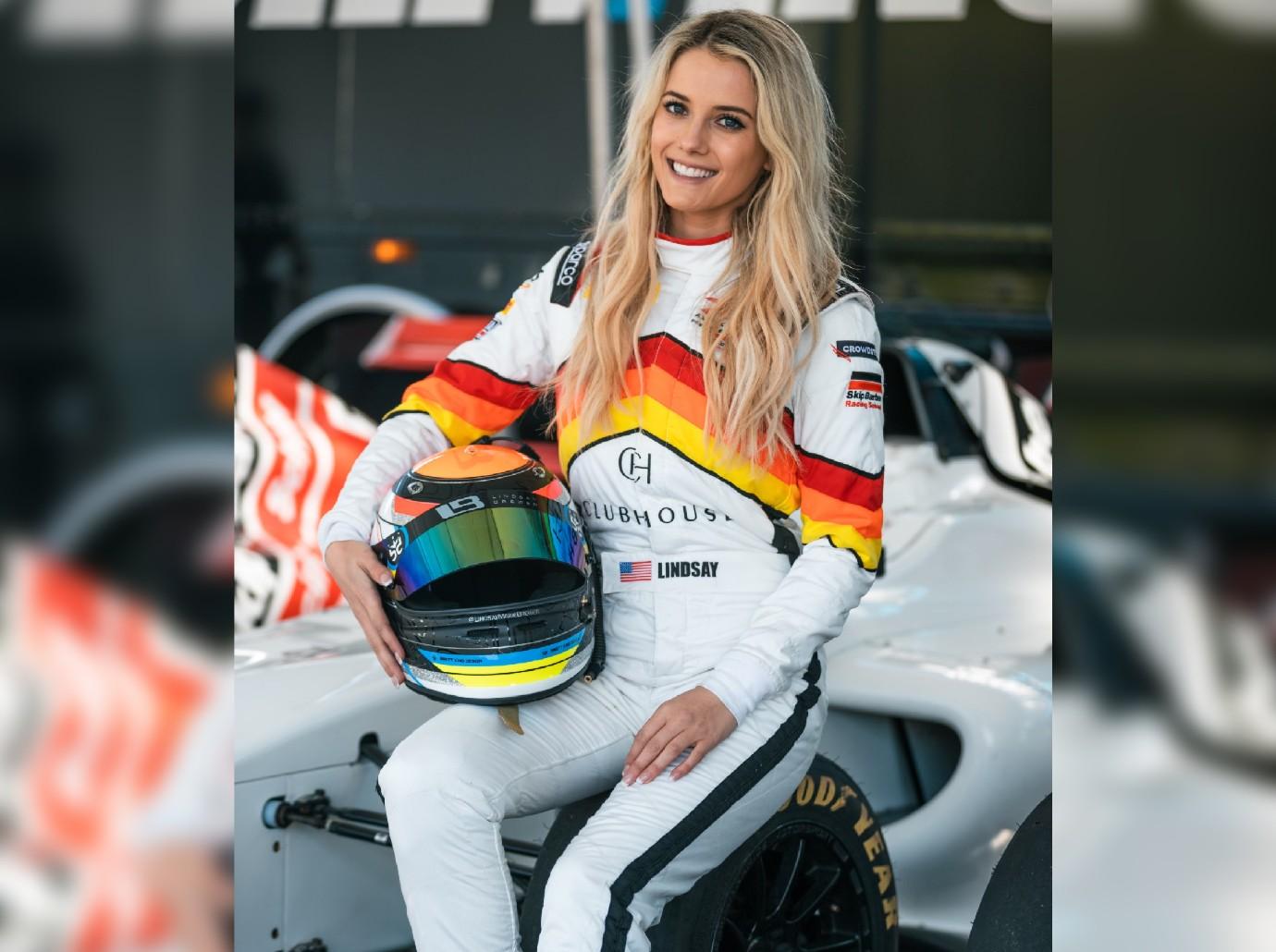 What do you you think of the recent mega-popular racing fashion trend going mainstream (checkered flags, driving jackets etc.)?
I love it! I think it's so great. Racing is huge over in Europe but racing here is just not as big, so I think any sort of recognition of the racing world in pop culture is great. And I think the style is so cute. I just ordered a Ferrari racing jacket for myself. I actually want to implement that style more into my everyday fashion. And I want to put more fashion into the racing world. I just designed by own racing suit. It's all white with rainbow chevron. I'm also designing some new mech now.
Article continues below advertisement
Let's talk about your skin. You are in an environment with fumes, and you are in and out of an helmet. How do you take care of it?
A lot of it is genetics and I've always had pretty good skin, but you do have to make sure you wash your face twice a day. I keep a very simple skincare routine. I take my makeup off, wash my face, just put lotion on and maybe an eye cream. Nothing too crazy. For me, I've noticed the more skincare products I use, the more I break out. Simple has alway been the best.
Article continues below advertisement
What do you do to stay fit for racing (and for those bikini photos on the 'gram)?
Racing is much more physical than people think. People think you just turn the wheel but it's so much more. There are so many G force, there's not power steering — it's the most physical sport I've ever done. So there are certain workout routines I do as a race car driver that aren't typical. I do a lot of bodyweight training and a lot of cardio because your endurance is a big deal. I also do grip strength exercises for the wheel. But the best training I can do is track time. It works specific muscles you just can't hit in the gym.
What are you most looking forward to in this new chapter of your life?
I'm looking forward to growing as a driver. IndyCar is my goal, so training and working towards that. I'm excited to travel again when thinks open up, I'm excited to watch some races over in Europe and honestly just living life to the fullest. I've also been working on my YouTube and doing more behind-the-scenes videos. I'm excited to keep growing my channels and having fans follow along.